I'll admit it, I'm a little bit of a clean freak. I really like things to be organized and clean in an aesthetically pleasing way. Lately, I've been finding that using chemical cleaners, even just Windex or 409, makes my hands really itchy and red. Also, most days I have a toddler running around my apartment and so between her putting things in her mouth and touching everything within reach, me having weird hands, and my affection for the environment, I've been trying to find alternatives to using harmful chemicals that I can't inhale or touch. What I've found is that you can clean almost anything with distilled white vinegar*, baking soda and other things you probably already have around the house. You'll save money and sanity and maybe your weird hands and the earth. It's that easy.
*Unless otherwise specified, use white distilled vinegar.
Cleaning Your Kitchen and Bathroom
Clean counter tops with a cloth soaked in vinegar (don't use vinegar on marble or your counter will dissolve, seriously).
Use vinegar to clean your the soap and gunk buildup in your dishwasher by pouring a cup into the bottom and running through on an empty cycle.
Vinegar is also a great jet-dry alternative in your dishwasher. I use it every time.
A few tablespoons of cream of tartar with hot water will clean any aluminum pans or rusty drains.
That really gross, greasy glass part of your oven door can be cleaned by pouring on vinegar and letting it soak for about fifteen minutes, then wiping it off.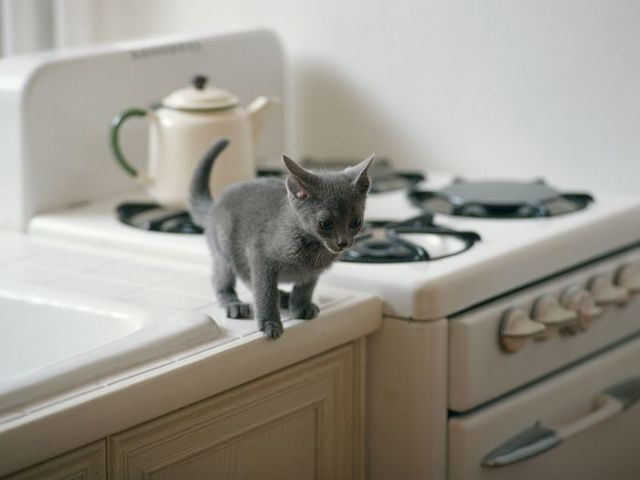 Clean your microwave the easiest way ever by mixing a 1:1 ratio of vinegar and water and putting it in for about three minutes. That dried spaghettios explosion will wipe right off. I'll warn you, it smells a little funky after, so open a window and leave the microwave door open for a little while after you wipe it out.
Get the baked on stains out of pans and your oven rack by using dishwashing liquid and a ball of aluminum foil as a scrubber. This is a great way to recycle used aluminum foil.
Do a monthly cleaning of your coffee pot by running through a cycle of a vinegar and water and then another cycle or two of just water to rinse it out again (Pro tip: if you forget to rinse it with at least one cycle of water, your coffee will be really gross. I am personally aware of this.)
If your coffee or tea mugs have stains inside, gently scrub them with a mixture of vinegar and baking soda or the inside of a citrus peel sprinkled with table salt.
Clean out smelly or stained tupperware with a cloth soaked in vinegar.
Prevent and clean water stains on your faucet by rubbing it with wax paper.
A lemon cut in half is the best thing to clean off water marks or buildup on faucets and knobs.
Deodorize your garbage disposal and clean your drains by pouring in a bit of baking soda and vinegar, then let it bubble for about five minutes. Pour in really hot water to rinse it all out.
Toss citrus peels into the garbage disposal and grind them up for a quick deodorizer.
Get food stains off of light colored cutting boards by rubbing the area with half of a lemon. Let it sit for twenty minutes, then rinse.
Buff streaks on stainless steel away with a cloth dipped in olive oil, then dry with a dry paper towel.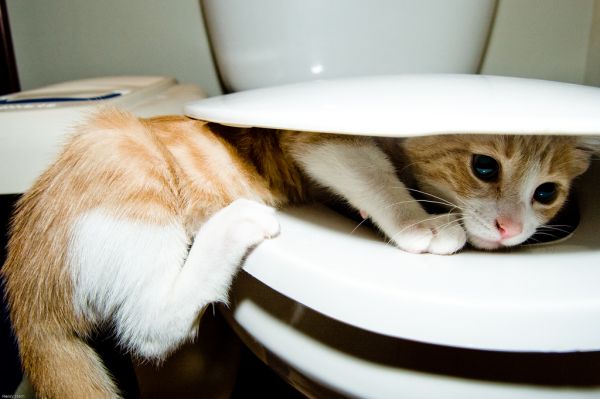 Clean the toilet by combining baking soda and vinegar, then pouring it into the toilet and scrubbing with a brush.
Get soap buildup off glass shower doors by putting a few drops of water on a used dryer sheet and wiping off the glass.
Remove scuffs from linoleum by scrubbing them with a bit of white toothpaste.
Scrub your bathtub and sink with a paste made up of equal parts baking soda and cream of tartar and a little bit of lemon juice. Let it sit for thirty minutes, then scrub.
Scrub grout with lemon juice and an old toothbrush.
Get the icky buildup off of the shower head by rubber banding a baggie full of vinegar around the shower head and letting it sit overnight.
Cleaning You and Your Clothes
Get small stains off of suede shoes with a nail file. Run either side gently over the stain until it comes off.
Get grease stains out of clothes or upholstery by pouring some cornmeal on the area and letting it soak for fifteen minutes, then vacuum up the grains. If the article is washable, rubbing some chalk on the spot before tossing it in the washing machine also works.
Substitute lemon juice for bleach to brighten up whites in the laundry.
Use vinegar instead of fabric softener in the washing machine — it removes soap residue, sweat stains and eliminates manufacturing chemicals.
A mixture of sugar and lemon juice is the best facial scrub.
Pouring table salt onto a wine spill will help pull the wine out of the fibers. Let sit for fifteen minutes, then soak the cloth or shirt in cold water for thirty minutes before washing.
Cleaning Miscellaneous Junk Around The House
Spray cooking oil on your snow shovel before you shovel off the walkway. It makes the ice slide off the shovel for easier shoveling.
To get the buildup off your iron, run the hot iron (no steam!) over table salt on a plain piece of paper.
Make your carpet smell really good by sprinkling baking soda lightly around the room, then vacuuming it up.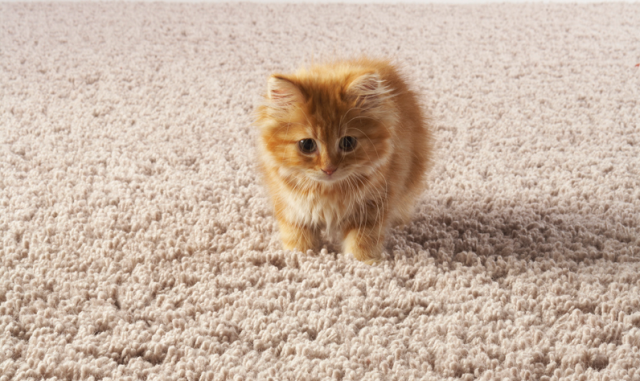 Clean up pet (or human, I won't judge you) accidents by first blotting up the area and then spraying with a bottle filled with 1:1 vinegar and water. Blot until it is almost dry. Sprinkle baking soda over the area and let it dry overnight, then vacuum.
Get labels off of glass by heating up the area with a hair dryer. For tough, stuck on labels, soak in vinegar and they should peel right off.
Remove water rings from wooden tables with equal parts vinegar and vegetable oil.
Clean and disinfect children's toys by tossing them in the sink with hot, soapy water and a cup of vinegar.
Get the dust off of candles by running them through the leg of pantyhose or tights.
Get permanent marker off of countertops or walls with cotton balls dipped in rubbing alcohol (make sure you do a test area first so you don't strip off the paint or anything you can blame me for). For crayon marks, use baking soda sprinkled onto a damp sponge.
Get dust off of the television and screens with a coffee filter.
---
When in doubt, baking soda and vinegar do almost any job. What other tricks have you guys got up your sleeves for cleaning up the house?