feature image via shutterstock.com
So, you're spending Thanksgiving 2016 alone. Maybe you live too far from your family and all your friends are gone, maybe you're working on setting boundaries, or maybe this election season has made the idea of going home unbearable. Whatever your reasoning, I'm here to let you know this: spending Thanksgiving alone is not only just fine, it's also damn fun.
I've spent the past six Thanksgivings all by myself on purpose and what used to be my most anxiety producing holiday has become my absolute favorite day, and even if you're not necessarily spending it alone by choice, it can still be a great day for you. The key is having a plan. I've developed a yearly Thanksgiving routine for when the dinner party will just be you and your pets, and I'm here to share that wealth of knowledge with you.
Thanksgiving Breakfast
Does your mom cook Thanksgiving breakfast? My mom forgets that she only has two children and one husband and cooks enough bacon, eggs, sausage, and pancakes for a party of fifteen. Because of her over-preparedness, I too cook for parties, even when it's only myself, but because I like to relax on Thanksgiving and not wake up at the crack of dawn and cook all day non-stop, I usually make something the night before that I've just got to pop into the oven like an overnight french toast or something I can throw on the stove to warm up.
Watch the Macy's Thanksgiving Day Parade
The only part of the Thanksgiving of my childhood that I looked forward to was waking up, jumping into my mom's bed, and watching the Macy's Thanksgiving Day Parade together in our pajamas. This year the parade is celebrating its 90th anniversary, and there are tons of new floats, including one from my favorite feminist organization, the Girls Scouts of America. If you've got a television, you can always watch on NBC or CBS (which does like a weird unofficial broadcast?), plus NBC's Livestream online if you've got a cable hookup. If you, don't have a TV or fancy cable that lets you watch network television online, someone has put up an unofficial Livestream link online! Gather your cats, get your coffee, and snuggle up.
EAT!
It's Thanksgiving! You gotta eat! Listen, you've heard about my mom so I obviously cook for 20. I buy a whole 12-14 pound turkey, make at least 3 sides, usually bake a cake and a pie, and will probably make fresh bread this year. I go hard. But maybe you don't want to spend the week leading up to the holiday defrosting and brining a turkey — that's real. If you've got two sheet pans, you can make this Thanksgiving dinner. If you want something a little more traditional and have the means and desire to make an entire turkey dinner, here are some super simple recipes that are delicious (I'm embarrassed to say that I've almost made all of these). But maybe you're like, "Alaina, it's just me, myself, and I, and I don't want a turkey!" And that's your right! How about a casserole or a lasagna? Then you can just throw it in the oven and eat it in your bed OUT OF THE PAN! Whatever you cook, just please make sure you make enough for leftovers, because that's the best part!
Get out of your house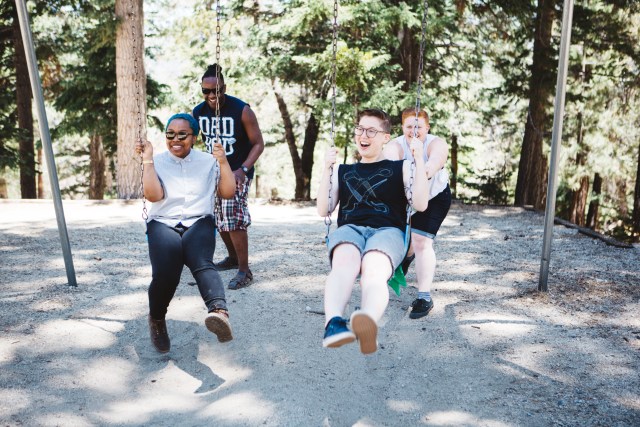 Go for a walk or a drive, or go somewhere where you're not going to make a minimum wage worker who probably doesn't want to be at work do any more work than they should have to. Move your body a little bit. Do yoga on your porch. Even on my best Thanksgivings, I've still felt a little cooped up, and getting some fresh air is exactly what you need. Even in Texas, Autumn is trying to show off a little bit, so go outside and enjoy her!
Do something good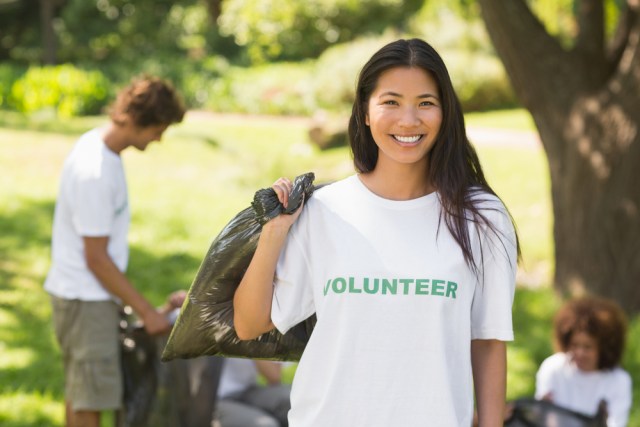 My church usually volunteers and serves a Thanksgiving lunch most years, and I'm there. Always. It's another way to get out of the house. It's a way to make the most out of what is a fucked up holiday that's kinda centered around settler colonialism. It's a way to make sure that everyone gets fed and to build relationships with the folks living in your communities in real ways. (Small note: don't do this to feel good about yourself!! Savior complexes are not cute, especially on Thanksgiving!)
Call someone who loves you
Call your best friend. Call your mom, if you're into that. Call your cutie. Just call someone who loves you. Remember that you are loved on Thanksgiving and every day and that it's okay to be sad about being alone, and it's okay to be lonely. Calling someone you love will make it easier to remember those things. I always call my mom. My brother always sends me a picture via text of their Thanksgiving dinner back home and says "you're missing out Lane." I call my grandma. I send lots of love notes to people. It feels good and leaves me feeling grateful at the end of the day, and isn't that the whole point of the holiday?