It's 2011 and you guys still don't know what you're doing with your lives. Unfortunately, neither do we. I mean for real some of us can't even make instant mashed potatoes and/or ride bikes, I don't know why you thought we could tell you whether or not your best friend also has secret lesbian love feelings for you.
As you know, Riese & Laneia have been dutifully answering your questions on the autostraddle tumblr via formspring for some time now. Alex and Crystal have recently joined up.
Today, Riese, Alex and Crystal have all contributed the formspring questions that have most recently made them throw their hands up in the air in helplessness. (Laneia is on internet vaycay, don't panic, she's coming back.)
We're hoping today that maybe you'll get lucky, though, and someone else on the internet will be able to answer the questions we could not answer! Lesbians, bisexuals, transpeople, queermos and women/womyn/wimmin of all kinds: help a sister out. What can you tell these lost souls?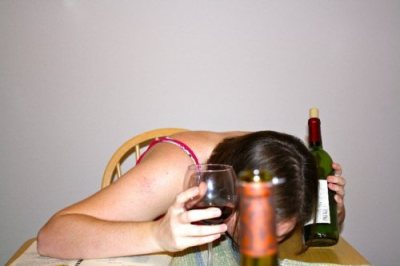 1. I feel like it's been a long time since I have met a coupled lesbian who doesn't think I'm after her girlfriend? Look, I hardly like ANYBODY, doubt your girlfriend is my soulmate dude. Is this a thing? I dunno, it feels insulting, thaaat's all.
2. I've been on and off with this girl since we were 12. I'll be going off to college soon. She's staying in LA. I've already gotten accepted to Cal State LA and Chico, but LA doesn't have my 1st choice of a major. Should I give her up for my future?
3. I thought she was perfect and great but she's a kleptomaniac. Should this even matter? Because it scares me a little bit.
4. If a musician is good, but as a person they are not so good, is it wrong to buy their album and financially support the life they lead? It just encourages them, does it not? See: Mister Kanye West.
5. Interviewing for a live-in nanny job. I'll have a studio with it's own entrance, still way more intimate than past babysitting… What/when/should I even say anything ever about the "i'm gay" thing? I live in the Bay Area, so they're presumably liberal.
6. I have been with my boyfriend seven years, I think I've fallen in love with lesbian best friend. I am confused and my dad is a raving homophobe. Boyfriend wants house and family, I thought I wanted this too, almost as confused as I am scared
7. MY HEART IS BREAKING! Engineering Science at UofT or Chem+Bio Engineering at UBC?! OH MAN OH MAN OH MAN.
8. Is it ever okay to tell people how fucked up you are? It seems like a really shitty excuse. But what else is there to do, just let them find out on their own?? Aaaaaaugh.
9. So this cute gay girl with an adorable haircut showed up at my high school this year. We were flirting today and talking about how awesome Tegan and Sara are. I am now burning her a CD of my favorite T&S songs. Tegan and Sara = lesbian foreplay?
10. I just ate 8 clementines in a row, out of pure boredom. I am sad. But I don't know why. Why am I sad?
11. Riese, all my friends are ironic hipsters. Everything we say is a joke. How can I tell if one of them actually fancies me or if she is just expressing her platonic love? And how can I make my feelings known to her?
12.I cannot stand my roommate's boyfriend, and he is here ALL the time. What should I do? I get so annoyed when he is here.
13. I'm beginning to question my religion. My grandma is gonna be so pissed but I'm pretty sure I don't believe in god. Not in a catholic sense anyway. How should I tell my grandma that I'm not gonna keep going to church anymore?
14. I've been told that the delicious candies known as "smarties" in Canada are not the same as "smarties" in the US. Can you describe to me what a US "smartie" is? Is it a Canadian "rocket" candy?
15. please tell me how to get over a girl (same circle of friends) that i've been with for the last 9 years? she's my first ever gf… we've been living together for the last 4 yrs and now.. well.. let's just say she found someone else that's not me.
16. i found a cute lesbian girl on my college network when i was browsing on f.bk. i havent seen her in the (small) lgbt scene in our city. considering i dont know her, it would be hard to meet coincidently. would it be weird to f.bk msg her?
17. okay so, in the most general of terms, me and my ex-girlfriend/current best friend share an addiction. not to a substance, per se. just to, our circumstances. the unhappiness? an addiction to making bad choices? i don't know, but i feel a need to grow
18. Why is it that only boys return my calls and emails but not the girls I talk to?
19. I am so extremely a top. My enjoyment of sex comes completely from making the other girl feel whatever I want her to. Because of this, I have never been able to masturbate, since I need a chick's reactions to keep me going. Tips?
20. I'm 25 and I just moved out of my parents' house a couple weeks ago. I'm hoping that by having my own place I will be encouraged to come out to my family. I live in the Midwest and I'm terrified of my parents' reaction. Advice?
21. at what point do you talk about having safe sex with a girl? especially if it's just a hook-up? and how common is it to practice safe sex – would she expect it?