Got a black and white photo you just loooove and some embroidery floss in your craft stash? Stitching a design on an engineer print is a very affordable gift idea, or a way to take DIY decor to the next level. I used two of my fave wedding photos (by Love & Perry Photography) to share two different ways to decorate engineer prints with embroidery floss!
You will need:
1. Make your image black and white. Be sure to save it in the highest resolution possible.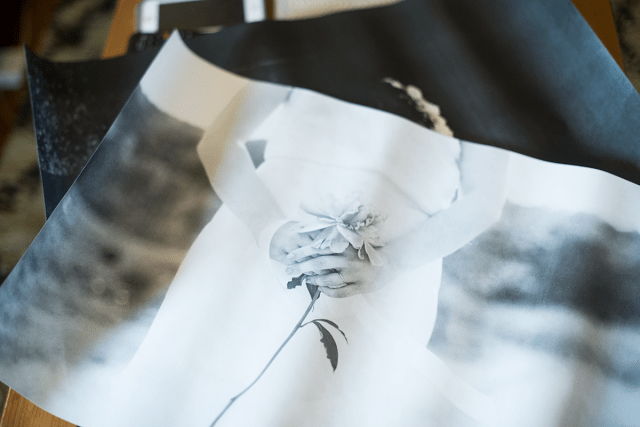 2. Go to a copy shop (like Staples) and have them print it as an engineer print. They offer a few different sizes; I chose 18″x24″ for this project.
3. Cut a length of embroidery floss and separate it so that you have two pieces, three strands each. Thread your needle and begin stitching oh-so-carefully! The paper is flimsy and you don't want to tug too hard and rip it. I decided to stitch over the petals in my peony.
Want to try it another way? A pencil comes in handy to add your own design to an engineer print.
1. Draw your design with a pencil. I chose the constellations for Libra and Sagittarius (my wife's and my astrological signs), and freehanded them above us in the photo, then stitched along the sketch.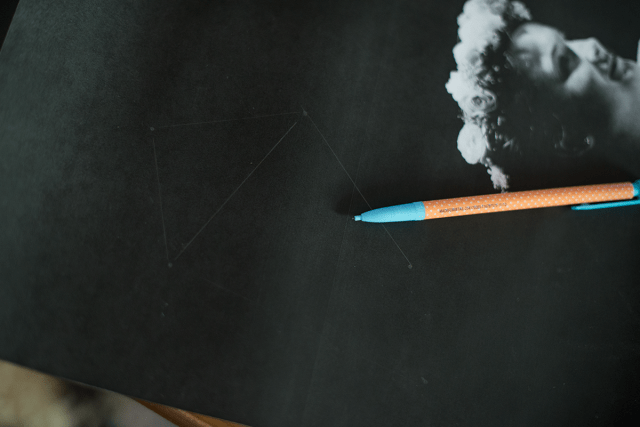 Happy stitching!