Living in New England can be somewhat synonymous with complaining about the weather. Now that we're sneaking up on July, almost everyone has forgotten about the heinous winter we're leaving behind in favor of bemoaning the new heat! It's kind of crazy.
I'm enjoying the high temps, though, especially when they make spending evenings outside so darn pleasant. What I can't stand are the mosquitos. Did you know some people tend to get bitten more often than others? Last night I got a big, itchy bite right on my forehead. It was super cute. Next time, I'm going to actually remember to light this candle first.
The ratio I used here is 1 cup of soy wax candle flakes to 10 drops of citronella essential oil and five drops of lemongrass essential oil. It took two cups of this combo to fill the jar I used. You'll also need a glass jar, a clothespin, and candle wicks.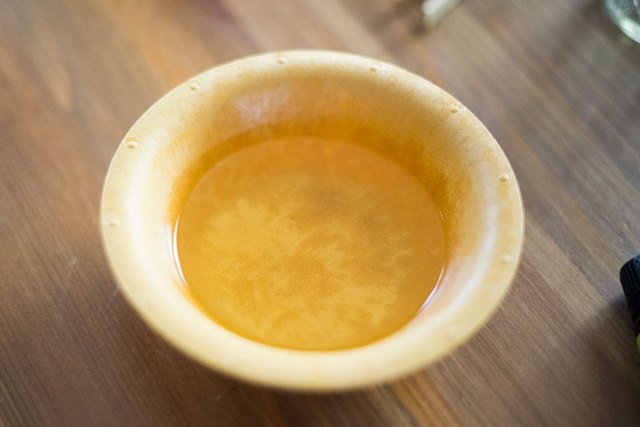 Heat the wax flakes in the microwave, checking often, until they're totally melted. Stir in the essential oils with a toothpick.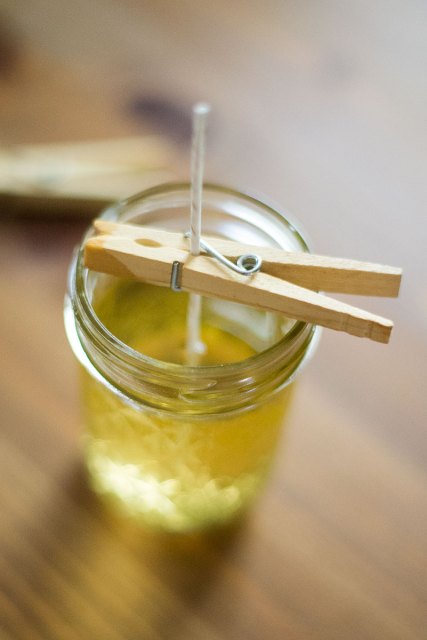 Carefully pour the melted wax into your jar. Insert the wick, and use the clothespin to center it in the jar.
Let the candle harden for at least 4-6 hours, but preferably overnight. Remove the clothespin, and trim the wick down to about an inch above the wax.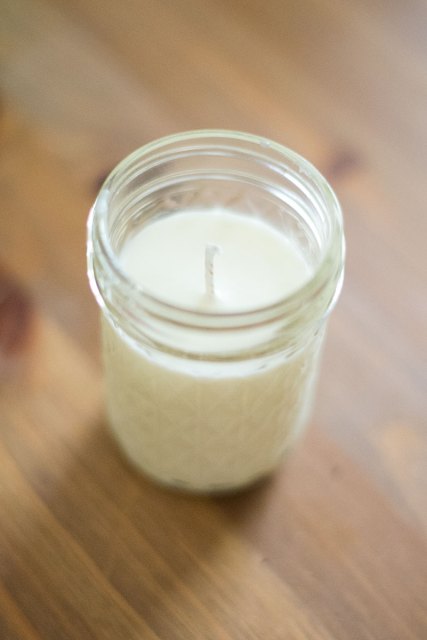 Light it up and protect yourself from those annoying little buggies this summer!