feature image via Welcome to Ladyville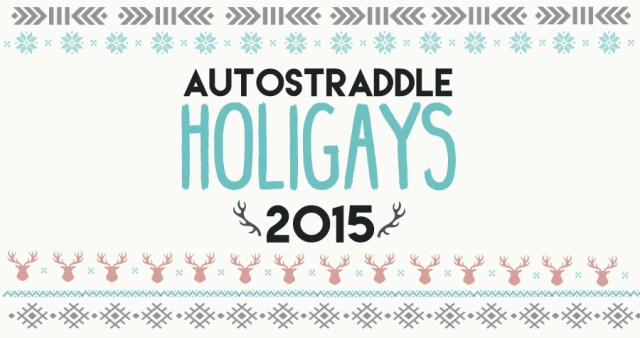 2015 was the year I discovered that I'm a little bit country (in addition to being a little bit rock 'n roll, of course). Thus, as part of my annual mission to grow my holigay tunes collection, I decided this year I'd go all out and put a little more twang into the season. I've assembled a best-of collection for you here, minus any song that isn't exclusively by or predominately fronted by a woman — because, I mean, c'mon.
Country Christmas – Loretta Lynn
With Bells On – Dolly Parton; Kenny Rogers
Up On The Housetop – Reba McEntire
Must Be Santa – LeAnn Rimes
Santa I've Been Naughty – Gretchen Wilson
Nuttin' For Christmas – Sugarland
Run Rudolph Run – Sara Evans
Two-Step 'Round the Christmas Tree – Suzy Bogguss
Hard Candy Christmas – Dolly Parton
Christmas Will Be Just Another Lonely Day – Brenda Lee
One Happy Christmas – Tammy Wynette
To Heck With Ole Santa Claus – Loretta Lynn
Put A Little Holiday In Your Heart – LeAnn Rimes
Go Tell It On The Mountain – Sheryl Crow
Santa Claus Is Back In Town – Trisha Yearwood
What Are You Doing New Year's Eve? – Lee Ann Womack
(Merry Christmas) We Must Be Having One – Tammy Wynette
Christmas Without You – Luanne Hunt
O Holy Night – Wynonna
Have Yourself A Merry Little Christmas – Little Big Town
If You See Rudolph – Gretchen Wilson
A Holly Jolly Christmas – Lady Antebellum
At Christmas – Sara Evans
Reindeer Boogie – Trisha Yearwood
All I Want For Christmas Is You – LeAnn Rimes
Mr. & Mrs. Santa Claus – George Jones; Tammy Wynette
I Won't Decorate Your Christmas Tree – Loretta Lynn
I Believe In Santa Claus – Dolly Parton; Kenny Rogers
Winter Wonderland – Sugarland
Blue Christmas – Amber Dotson
Silver Bells – The Judds
'Til The Season Comes 'Round Again – Reba McEntire
---
Before you go!
It takes funding to keep this publication by and for queer women and trans people of all genders running every day. And A+ members keep the majority of our site free for everyone.
Still, 99.9% of our readers are not members.
A+ membership starts at just $4/month.
If you're able to, will you join A+ and keep Autostraddle here and working for everyone?
Join A+