I love clothes, and I'd love to get clothes as gifts for the holidays, but it can be hard trusting your friends to buy you stuff that will fit and will look good. It can especially be really fucking frustrating finding awesome, fashionable and comfortable plus size clothes. I'm so used to seeing "plus size fashion" guides that only cover up to a size 10 or 12, and although I love my chubby, curvy and slightly fat sisters and siblings, y'all aren't the only ones who want to look good. With that in mind, everything in this list comes in at least a size 3X (at least at the time I'm writing this).
---
Dresses
Now, most of my wardrobe is made up of dresses. I've worn pants in public like three times since the last A-Camp. Finding dresses that are both stylish and fit me in stores here in the town I live is basically impossible, so I end up buying most of mine online.
This dress is so gorgeous; with its elegant black and white design, you'll stand out at any christmas party.
I love the super cute retro feel that this dress has to it. Just put on some cat-eye glasses and you're totally on your way to cultivating that sexy librarian look.
Or maybe you want to send the message that you're not really full of holiday cheer. If that's the case, this dress with its skeleton print is perfect for you.
I'm always a huge fan of florals, and this is a pretty cute dress if you're looking for something that will show off your curves.
If you're the type of person who wears dresses, the little black dress is a necessity, and fat people shouldn't be left out of that. Here are two simple options for a great LBD, depending on if you want something more fun or slightly more conservative.
---
Tops
Of course, not every plus size shopper is looking for dresses. Maybe you're more the shirts-and-pants type of person.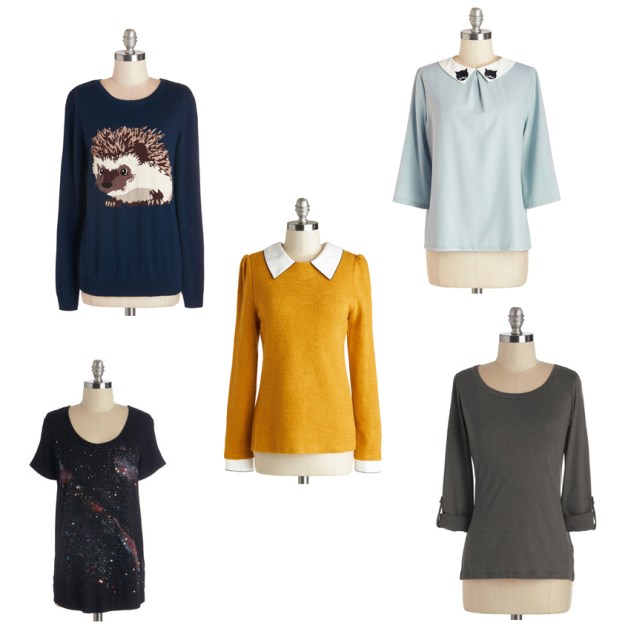 Who doesn't want a collar with cute cat faces on it?
It took me a really long time to figure out  how emoji work, so I would just make up my own, often involving hedgehogs (hedgehog hugging a grasshoper emoji, hedgehog doing a secret handshake emoji, etc.), so I'm a big fan of this sweater. It's just as adorable as the cat shirts we see all the time, only this one has a Hedgehog.
Obviously, wearing a sweater over a collared shirt is a great look. This sweater does all the busy work for you and still gives you that same classic look in one great top.
If you want a simple top that you can wear on those days you don't want to spend an hour getting ready, this is a great choice. It's perfect for lounging around the house or going on a casual date.
Everybody loves outer space, right? Here's a cool space-themed t-shirt.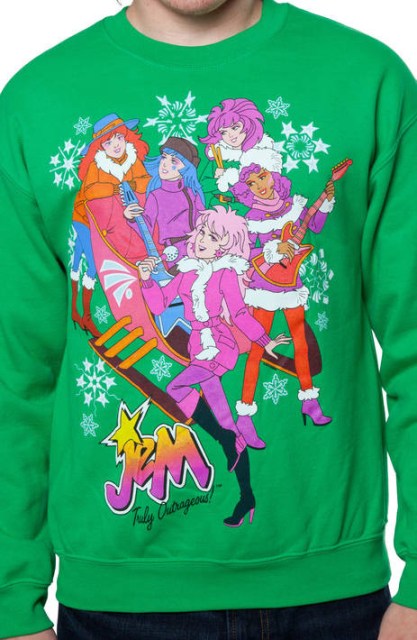 Jem and the Holograms are awesome, and if you want to show that you're a sweet fashion icon/rock star/superhero who also loves the holidays, this is perfect for you.
---
Autostraddle T-Shirts
These two amazing Autostraddle-brand shirts come in sizes up to 2XL, how great is that? So whether you identify as a fat misandrist or a fat Tomboy Femme, you really should check out the Autostraddle store. Seriously, if I can't wear a dress, you can make sure that I'll be wearing an Autostraddle shirt.
---
Plaid
A plaid button up is a great look, and it's a total queer classic. Us bigger girls shouldn't feel left out.
Here are four great options for plaid button ups. This is one of the most versatile options if you're a queer lady looking for a top.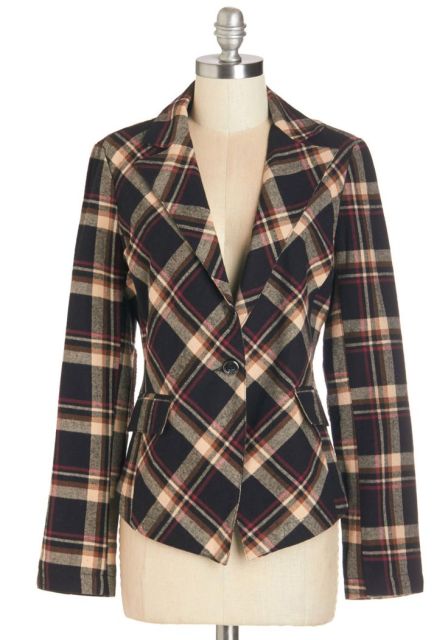 Blazers are great, plaid is great, why not combine the two? Plus it's got those cute patches on the elbows!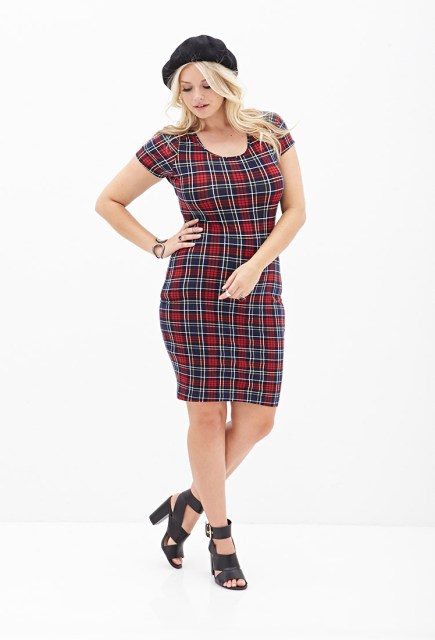 Or maybe you're a femme looking for a cute plaid dress.
---
Pants and Skirts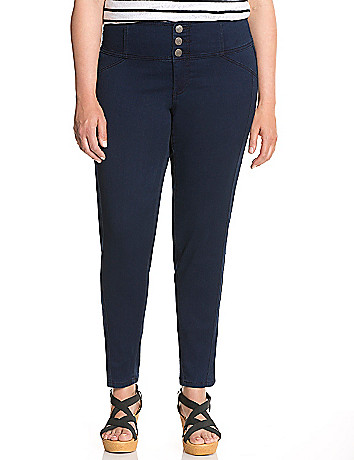 Here are a few options for skinny jeans from Lane Bryant depending on if you like them black, coated or if you prefer high waisted. You do You.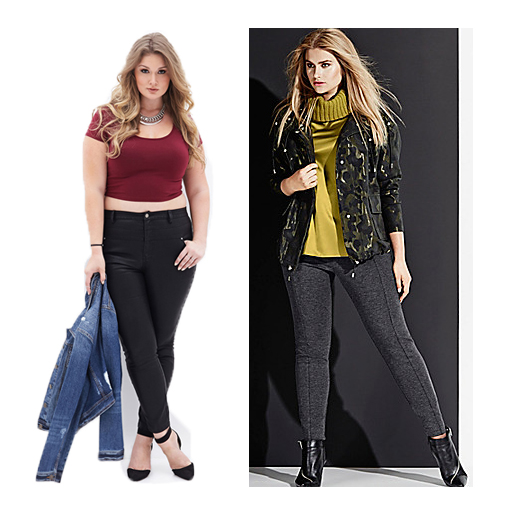 There's also slim boot jeans if you don't do the whole skinny thing or the 6th & Lane Moto Skinny Pant and these Faux Leather Pants if you want a non-jeans option.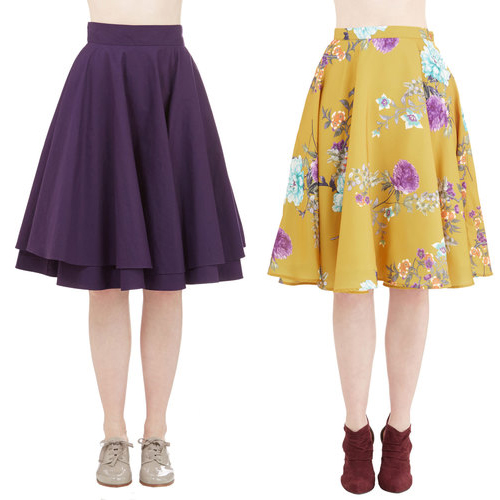 This double tiered circle skirt to give you that great silhouette.
Go for this one if you're looking for a brighter, more floral option.
---
Bras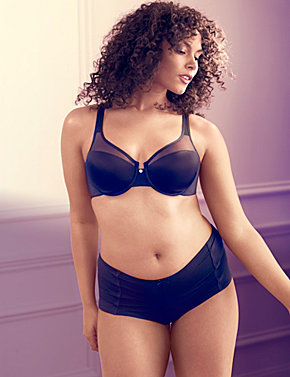 If you're looking for bras, you couldn't find a better place than Big Girls Bras, which has bras going all the way up to size 58J. They've got sports bras, lingerie, underwire, strapless bras and any other type of bra you're looking for. Another good option is Lane Bryant, who carries Cacique Intimates in bra sizes all the way up to 54d and underwear up to size 5X.
---
Other stuff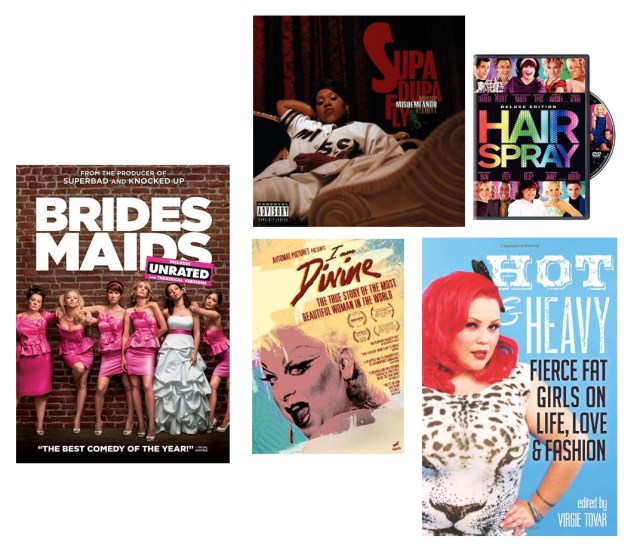 Sometimes, though, you don't just want clothes that will make your body look awesome, you also want to see other awesome fat ladies doing their thing. That's where this category comes in. As far as movies go, check out Melissa McCarthy and Rebel Wilson (along with a whole bunch of other super funny and talented ladies) in Bridesmaids, the non-stop fun musical Hairspray, and the documentary I Am Divine about the legendary drag queen. For music, go back a few years and check out Missy Elliott's Supa Dupa Fly. Or, if reading's more your thing, you can check out the anthology Hot & Heavy: Fierce Fat Girls on Life, Love and Fashion edited by Virgie Tovar.
If you want to decorate your room with fictional fat icons, you couldn't go wrong with this Ursula doll from The Little Mermaid, or you could go with the only modern day fat cartoon icon who could possibly begin to fill her plus-size shoes, Lumpy Space Princess from Adventure Time.