Some links in this post are "affiliate links." Autostraddle receives a small kickback when you purchase items via these affiliate links. Thank you for supporting us via our affiliate partners.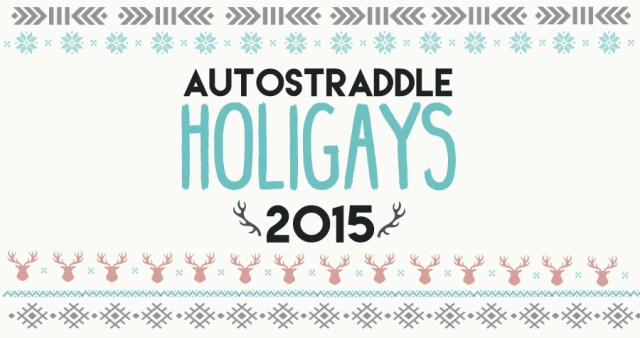 You are reading Autostraddle, so probably there is a person in your life who can't be spotted during the cooler months without a flannel shirt rolled up around their elbows. Are you that person? I am that person. I have accumulated enough flannel shirts to wear a different one every day of the week, and I always want more. So I have cut myself off. No more flannel shirts! However, the great news is that more than just shirts are made of flannel! And that's what this gift guide is all about: all flannel; no shirts. Whether you want a flannel dress, a flannel sleeping bag, or flannel boxers to wear under your flannel dress and then later inside your flannel sleeping bag, it's all here.
---
Pants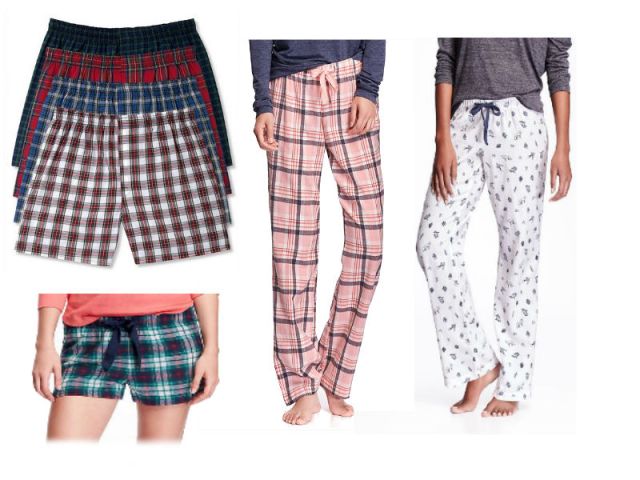 Old Navy Flannel Lounge Pants
It's always important to give a person the opportunity to wear a flannel shirt and flannel pants at the same time. Some mornings I wake up and put on a flannel shirt over flannel pants and go into the kitchen to make coffee, only to find my straight male roommate wearing a flannel shirt over flannel pants, too. These are some of the moments I appreciate him the most.
Old Navy Flannel Boxers // Hanes Assorted Flannel Boxers
I often ask myself why I don't have flannel boxers. We should probably all have flannel boxers.
---
Things With Flannel Lining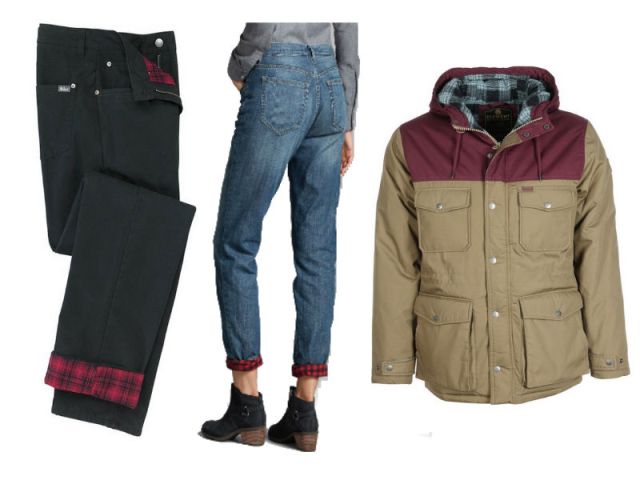 Woolrich Classic Fit Flannel Lined Pants // Eddie Bauer Flannel Lined Boyfriend Jeans
Maybe you would like to walk around in pants that have a secret, and that secret is that they are lined with flannel.
Element Hemlock 2Tones Jacket
This coat is lined with fuzzy flannel, and also it will probably make you look like a bad ass, thus intimidating the cold away from your bones.
---
Dresses
ModCloth Start of Something New Dress
This dress incorporates flannel AND a sweater vest. Sweater. Vest. Okay?
ModCloth Chicago A Go Go Dress
I really like this flannel dress's simplicity and that it buttons allll the way down. Honestly, it's almost too close to being a shirt for this list, but I'll allow it.
Asos River Island Check Shirt Dress
This has a neat tie and probably feels like wearing a bathrobe while looking like a gorgeous dress.
---
Advanced Loungewear
Premium Flannel Robe
This is not a dress but, in fact, an actual bathrobe to wrap yourself in. Nine print options. 100% flannel.
Big Feet Flannel Pajamas
An honest-to-God flannel onesie.
Minnetonka Flannel Lined Moccasin Slippers // Columbia Packed Out Omni Heat Slipper
My toes have been cold just writing this, as if to remind me that they need some flannel love, too.
---
Accessories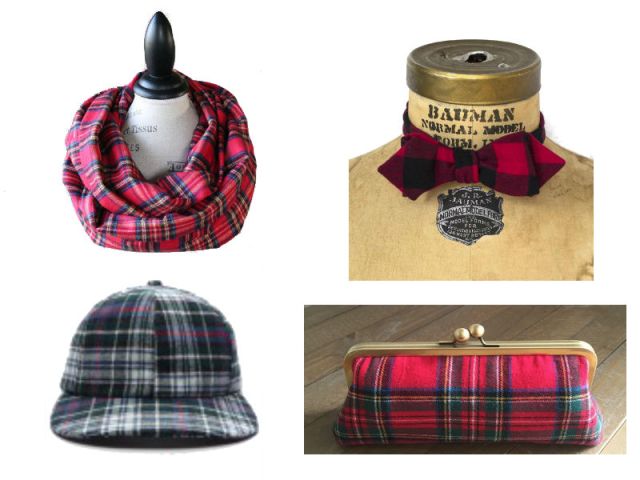 Tartan Plaid Flannel Infinity Scarf
I think one of my favorite things about flannel shirts is that their collars keep my neck warm in the winter. Well now I'm here to tell you that you can take that to the next level with a flannel infinity scarf.
American Apparel Flannel Cap
The folks over at American Apparel made you a flannel snap back.
Jackman Buffalo Plaid Bow Tie
Perhaps you would like a flannel bow tie to go with your flannel shirt? Probably my advice would be to just pick one thing to be flannel, but if you can pull off both, I will heartily applaud you.
Red Flannel Clutch
So there is a version of this that is covered in chiffon roses, and apparently a lot of people used it for their weddings and a lot of reviews include accolades like, "the bride loved it!" and, "very classy and pretty for a wedding clutch." Just an idea, but maybe the flannel would work better with your [wedding] aesthetic.
---
Flannel things for sleeping on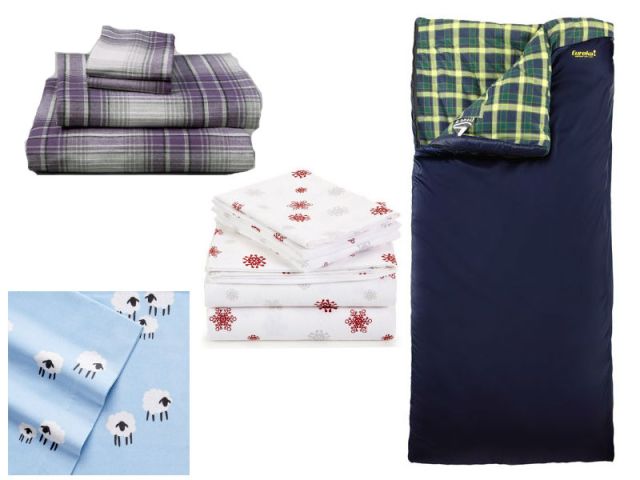 Pinzon Lightweight Cotton Flannel Sheets // Eddie Bauer Portuguese Flannel Sheet Set
I recently learned that flannel sheets are controversial, but I don't understand why. THEY MAKE WINTER SO COZY, especially when they're seasonally patterned.
Sheep Patterned Flannel Sheets
I feel like a lot of people had sheep-patterned flannel sheets when I was a kid, so here are some for your kid or for your own bed if you are feeling nostalgic.
Eureka Cayuga 30 Sleeping Bag
Also, don't forget you can have a flannel lined sleeping bag. I had one as a kid and definitely sometimes requested to just sleep in it on my bed.
---
There are so many ways flannel can make the Holigays a softer place for you and your loved ones!