Ah, the holidays. A time for family, gift-giving, ignoring really ignorant comments from your older relatives, and fighting at the din- wait a minute. When did this shit get so complex?
Being a feminist can be really hard around the holidays, and so can being friends with one. What do you buy someone who fuels themselves only on the knowledge that the world is an inherently imbalanced structure built to take advantage of people made the most vulnerable by its constructs? How do you please someone who knows how to spell, pronounce, and distinguish the works of every single feminist scholar – and their names? And how the fuck do you shop for someone who is about as unique as a snowflake with ten times the brutal honesty?
I got you covered. From the beginners to the Silent Swig of Wine During "The Good Old Days" Conversation At Dessert, there's an item that will fit in the stocking of your favorite feminist this year and live on in their hearts until the age of post-feminism. (Spoiler Alert: they'll die first.) From books to documentaries to tee shirts, you'll find that the Internet hath provided ample opportunities for feminists to learn and brag about what they've learned to each other this season.
For Readers
'Tis the season to be totally antisocial in the car.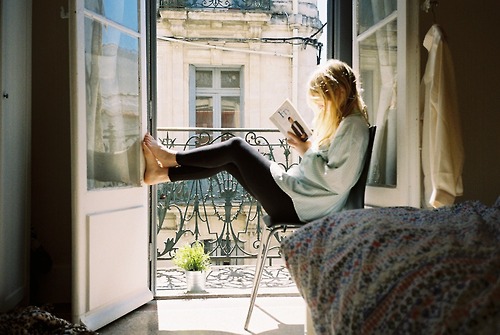 The Women's Studies Set
+ A Little F'ed Up: Why Feminism is Not a Dirty Word by Julie Zeilinger
+ Full Frontal Feminism: A Young Woman's Guide to Why Feminism Matters by Jessica Valenti
+ Feminism Is for Everybody: Passionate Politics by bell hooks
+ Feminism and Pop Culture by Andi Zeisler
+ Gender Trouble: Feminism and the Subversion of Identity by Judith Butler
+ The Feminist Porn Book: The Politics of Producing Pleasure edited by Tristan Taormino, Constance Penley, Celine Parrenas Shimizu, Mireille Miller-Young
+ Excluded: Making Feminist and Queer Movements More Inclusive by Julia Serano
+ The Meaning of Freedom: And Other Difficult Dialogues by Angela Davis
+ Manifesta: Young Women, Feminism, and the Future by Jennifer Baumgardner, Amy Richards
+ Yes Means Yes!: Visions of Female Sexual Power and A World Without Rape by Jaclyn Friedman and Jessica Valenti
+ Girls to the Front: The True Story of the Riot Grrrl Revolution by Sara Marcus
+ Cunt: A Declaration of Independence by Inga Muscio
+ The Book of Jezebel by Anna Holmes, Kate Harding, and Amanda Hess
+ The Riot Grrrl Collection by Lisa Darms (preface by Kathleen Hanna, introduction by Johanna Fateman!)
+ The Second Sex by Simone de Beauvoir
+ Gender Outlaws: The Next Generation by Kate Bornstein
Identities and Intersections
+ Dreaming of Baghdad by Haifa Zangana
+ Ain't I a Woman: Black Women and Feminism by bell hooks
+ Orange is the New Black: My Year in a Women's Prison by Piper Kerman
+ Sister Outsider by Audre Lorde
+ Women, Race, & Class by Angela Davis
+ I Am Malala: The Girl Who Stood Up for Education and Was Shot by the Taliban by Malala Yousafzai
+ Feminist, Queer, Crip by Alison Kafer
+ Zami: A New Spelling of My Name – A Biomythography by Audre Lorde
+ This Bridge Called My Back: Writings by Radical Women of Color edited by Cherrie Moraga, Gloria Anzaldua
+ The Color of Violence: The Incite! Anthology

Interactive and/or Beautiful
+ The Big Coloring Book of Vaginas by Morgan Hastings
+ Girls Are Not Chicks Coloring Book by Jacinta Bunnell and Julie Novak
+ My New Gender Workbook: A Step-by-Step Guide to Achieving World Peace Through Gender Anarchy and Sex Positivity by Kate Bornstein
+ Women by Susan Sontag and Annie Leibovitz
+ What You Really Really Want by Jaclyn Friedman
Magazines
Seeing is Believing
Sometimes, you're 19 and you watch a historical made-for-TV movie about Alice Paul and your life is never the same again.
Documentaries
+ Half the Sky: Turning Oppression Into Opportunity For Women Worldwide
+ From The Back Of The Room
+ Free Angela & All Political Prisoners
+ Miss Representation
+ Makers: Women Who Make America
+ The Black Power Mixtape
People Being Themselves
+ Margaret Cho – Revolution
+ Who Took the Bomp? Le Tigre on Tour
Historical Fiction
Waiting to Exhale
The Rest
For the girl on the go, a Wonder Woman reusable cold cup. "This is What a Feminist Looks Like" gear always hits the spot for those of us who really do wanna wear it on our sleeves.
And for the rest of us: feminist finger puppets. Because those three words are all relevant to your life.
---