Hey there starship troopers! It's the holiday season and we're here to help you get your shit together in a variety of ways: recipes, kits, gift guides, holiday how-tos and so very much more. Come along with us, won't you, to Autostraddle Holigays 2011! FYI, if you follow the amazon links from our website when making holiday purchases, Autostraddle gets a little percentage of that money via our Amazon affiliates account, so we encourage you to do that All Season Long!! Thank you!

Welcome to the music edition of the holiday shopping guide. This is basically a list of everything that I want for Christmas, but maybe your loved ones will enjoy a few of these things too.
Tegan and Sara's Get Along CD/DVD Set 
There's a lot to like about Get Along. It has all the standard music DVD features, such as live clips, behind-the-scenes footage and interview sound-bites. But there's also plenty of extra stuff that'll tug on the heartstrings of the hardcore T&S fans in your life, including enough anecdotes and stage banter to fill up Tegan & Sara tumblrs for months to come. Buying it is probably the only way you're gonna be able to see slow motion footage of Tegan swimming to the tune of "Call It Off". Plus the short film 'India' is really good. That Sara is so sassy.
Also, did you know that Tegan & Sara have also released an official vinyl collection? It includes all 5 studio records, from This Business of Art to Sainthood, plus an exclusive bonus record of home demos. The only way "Our Trees" could be a better song is if it was available on vinyl, I've always said that.
Art of Modern Rock: The Poster Explosion
I aspire to be a person who owns a killer coffee table book collection, which is why this DJ coffee table and this Art of Modern Rock poster book are both on my wish-list. The latter is a full colour collection of 1600 contemporary concert posters and flyers by over 200 international artists, it looks amazing.
Adele: Live At The Royal Albert Hall DVD/CD

Hey you know who loves Adele? Everyone. You, me, your mother, your girlfriend. Definitely people over 40. Definitely every hair salon owner in Sydney. By now they'll likely have worn down their copy of 21, so a gift of this live DVD will be perfectly timed.
Music by Andrew Zuckerman
Andrew Zuckerman has photographed and interviewed 50 influential musicians who have "made an impact on their genre, contributed to the larger conversation, and have a unique perspective on life" – including Fiona Apple, Ani DiFranco, Karen O and Yoko Ono. It's one of those things that I'd love to own but could never justify the expense.
Wicked Audio 3D Series Headphones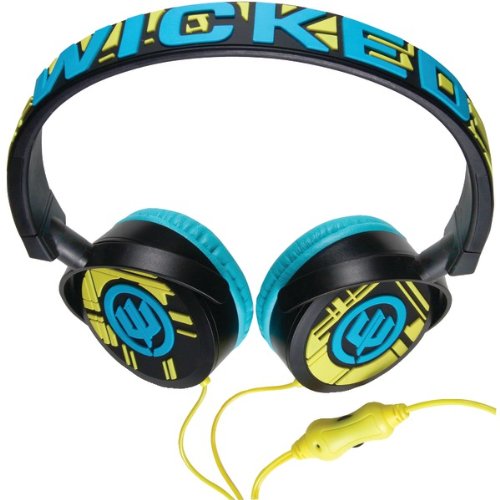 When these Wicked Audio "Hero" 3D headphones showed up in my mailbox I lol'd for about 5 minutes. These headphones are BRIGHT, you guys. The blue and yellow design reminds me of street graffiti from the 80s, I love it. They'll be a great gift choice for anyone who likes to stand out in a crowd.
I find that Wicked Audio rarely disappoints, the quality and design almost always exceeds what you expect for the price. With clear sound (even when turned up loud), solid bass and decent noise cancellation, the Hero model is a steal at $30.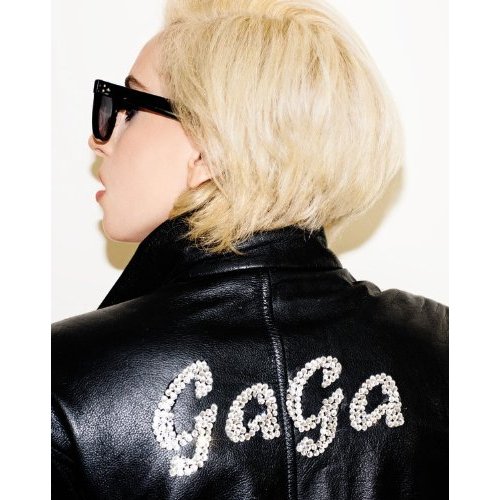 Regardless of your personal feelings about photographer Terry Richardson, any little monster in your life will probably want to own this book. It promises to deliver 'a visual dialogue showcasing more than 450 stunning, provocative color and black-and-white photographs — beginning with Lollapalooza in August 2010, to the February 2011 Grammy Awards, to the final shows of her Monster Ball tour.'
If this dose of Gaga is a little outside your budget, consider The Monster Ball Tour At Madison Square Garden DVD.
Music Listography: Your Life In (Play)lists

The Music Listography journal encourages the compilation of dozens of playlists, from 'moments in music that you'll never forget' to 'songs that you thought were about you'. Who doesn't love making playlists.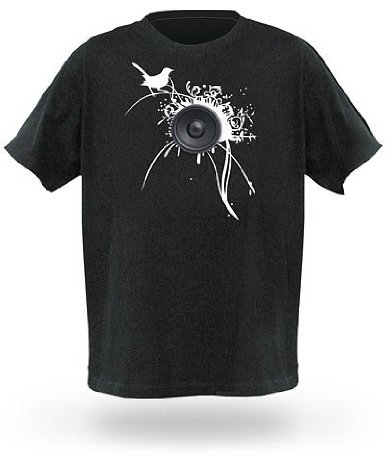 This novelty t-shirt from ThinkGeek has a built-in speaker that will enable the gift recipient to blare their favorite songs from their rack. The sound quality and construction probably isn't spectacular, so consider it a novelty gift option that'll be good for a few hours of entertainment.
I haven't tested these WeSC headphones however they're still on my list because I think they look hot. Loving the rectangular cups.
Just Kids by Patti Smith
Earlier this year I wrote at length about why Just Kids by Patti Smith is a read that music fans will love. This is just a timely reminder.
Need to buy for a music lover who already has it all? Make a donation to a music charity in their honour.
The VH1 Save The Music Foundation awards instrument grants to public schools that can't otherwise afford to offer a music program. $50 will provide a child with music education for one year, but you can give any amount you can afford. If you donate via this page then the Foundation will post a thank you letter to the person who you're honouring with the donation.