As we head into yet another gripping episode of everybody's favorite dating show "Are You The One?" tonight, it's important that we prepare ourselves in one of two ways: drinking a lot of alcohol (if that's what you're into) or hydrating a lot (a good idea for everybody, but also probably more appealing than alcohol for people who don't drink!) Are you ready to find your one true love? Will it be a small serving of liquor or a big swig of water? I hope mine is Jasmine.
---
One Drink
Bisexuality metaphor
Three people involved in any sort of simultaneous sexual activity, incl. sex or a three-way kiss
Mention of emotional baggage
Anyone says the word "fluid"
Cast member does an interview without a shirt on
Kai's button-up shirt is buttoned up
Danny does math
Grinding close-up
Any mention of witchcraft or astrology
Anyone is slapped on the ass
Kissing in the interview room
Nour and Amber declare themselves a match
Someone toasts to themselves in the interview room
A conversation about someone's tattoos
Anyone says the word "boom boom room"
Jenna or Kai refer to themselves in third person
Jonathan wears colored sunglasses
Jonathan mentions his insecurity or low self-esteem
Glitter shirt
Crying
Anyone mentions that this is the first time in Are You the One history that anybody could be matched with anybody else
Anyone refers to Kansas, Ohio, Indiana, Michigan or Missouri
Paige wears a sports bra as a shirt
Any contestants wear a snapback
Two Drinks
Spying on somebody else having sex
Date activity involves live animals
Anybody compares anybody else to a live animal
Anyone identifies themselves as a top or a bottom
Remy goes to the Boom Boom Room
Dione Slay shows up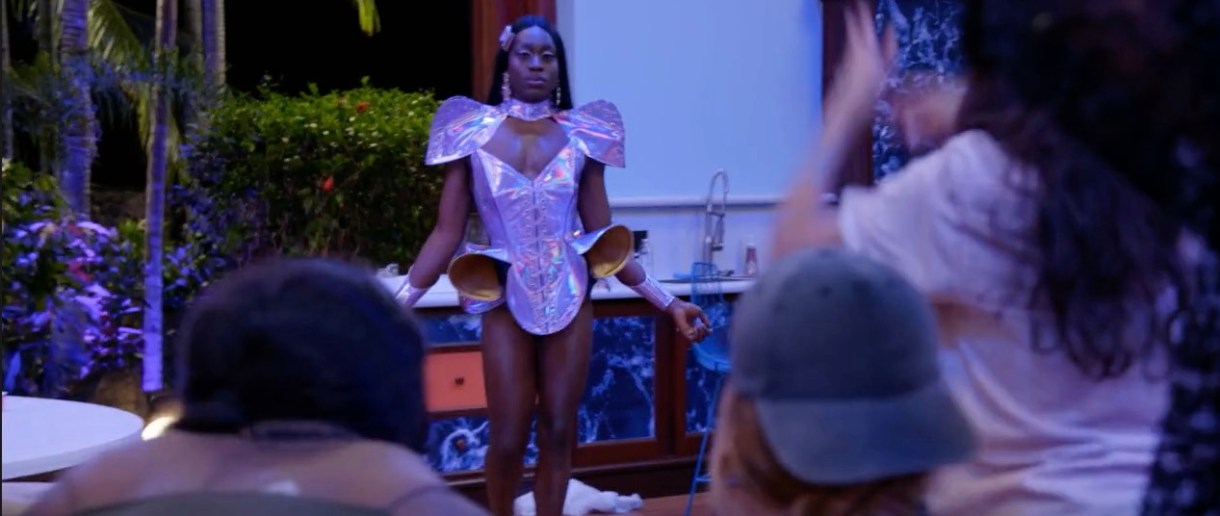 Just slide off your chair onto the ground and plant your face into the carpet, then slowly raise your body in cobra pose and take a shot
Someone says "my heart is in my butthole"
A match is confirmed as a match in the Truth Booth
---
Give us your ideas for proper drinking occasions in the comments!