feature image via shutterstock
This past week as I was changing the batteries in the remote, I realized that I never feel confident about how to get rid of three things: lightbulbs, batteries, and prescription medication. So I looked up how! Here's a guide to safely getting rid of different kinds of lightbulbs, here's how to throw out your prescription medication, and here's some good news: unless your batteries are rechargeable, you can probably just toss 'em.
Idk, I thought you might think this is neat.
Some tips from Lifehacker on organizing your kitchen.
I often found myself wishing that there was a feature on Amazon where it could alert me when an individual product was on sale or dropped to a certain price. Amazon doesn't have that feature, but someone else does: CamelCamelCamel! You can see price histories for products on Amazon, set price alerts, and keep track of all the items you're watching.
Here are two different lists of 22 ways to love yourself more (1, 2). Pick which one works better for you, or don't pick and identify with both because binaries aren't real! If you want to get extra meta, read them while listening to Justin Bieber's "Love Yourself," which is a real thing I did by accident.
There are a lot of apps and services aimed at people who need to be get a piece of writing done without giving in to distraction. Here's one more that I didn't know about before this week! Writer's Block lets you set either a time limit or a word goal, and you literally can't do anything else on your computer until you reach it.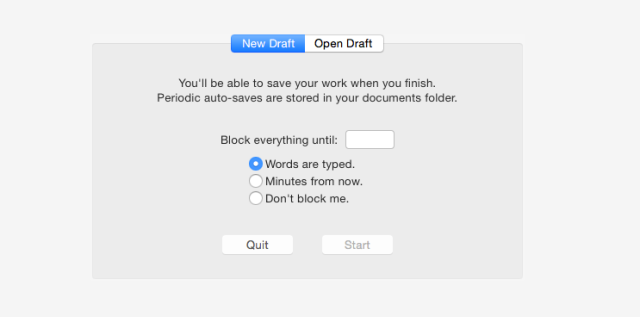 I joined a new gym recently, and have been leaving my stuff in the locker room because I hadn't gotten around to buying a lock yet and just feeling vague, low-grade anxiety about it for weeks. Finally, while grocery shopping, I thought "I bet they sell combination locks at this store," and they did, and it was $3.99. Now that anxiety is totally gone because I finally took one minute to do something I had been putting off for weeks. What have you been meaning to get around to but not doing even though you know it would be simple and make your life better? Finally just putting the reusable bags in the car? Just deleting that email you know you're not going to answer — or, heck, answering it? Texting your landlord and asking him to repair the broken mailbox? Take 1-3 minutes to just to do it today, and bask in the relief of it being done!
Here's a list of "creative" ways to save money in 2016. Some are a little silly — how many of us aren't already buying the cheaper store-brand alternatives? — but some are neat!
Some things not to do when stocking your freezer!
Allegedly if you wash your black clothes inside out, they'll stay a true black longer. Can you attest to this, Stef or Crystal?