Welcome to the very first Hearts and Crafts, where we talk to artists and crafters about their amazing work and they share a craft tutorial with us! It's the best of every world.
Header by Rory Midhani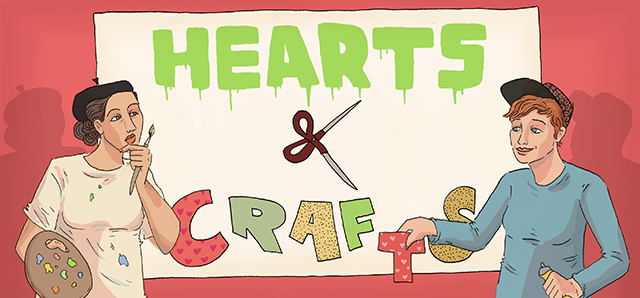 ---
Jess Westlake is one of those amazing people who can make anything. Sculpture, painting, print design, carpentry, jewelry – she does it all.
I found Jess through a link to an Etsy store for the accessories line she makes with her girlfriend, From the Coast. Their shop is filled with beautiful necklaces and bracelets made from pottery and sea glass and other lovely items. The best part? It's all gender neutral and gorgeous and handmade.
Jess has a BFA from University of Windsor, once worked as the on-call artist in a seaside town, and she's now getting a graduate degree in Children's Entertainment & Media. Yes, you read that right. Jess gets to be one of the people who makes props for children's shows. Basically, she's awesome.
What I really like about her style is diversity. Because she works in a variety of styles and mediums, none of her work is predictable. When asked about her favorite medium to work with, she said,
Sculpture is by far my favorite. I love having to work out details and figure out how to accomplish what I originally visualize. And for me it's the most rewarding because once a project is finished you then have something entirely different from what you started with. Like the match-stick sculpture started as a 6 foot long board of knotted pine and approximately 200 boxes of matches. Then, somehow after 3 months and many slivers it turned into the most fragile and flammable dust magnet of all time.
Besides sculpture, she's an accomplished painter. Last summer, she lived in a tiny town near the St. Lawrence River and although her official job was at an ice cream/burger shack, once people in the town found out she was an artist, they called on her to paint "an outdoor hockey rink, a giant canteen trailer, Madonna's face, and strangely enough I even ended up laying brick walkways."
I asked Jess if living in that town provided some of the inspiration for From The Coast, and she said,
Actually, From The Coast is the result of years of collecting beach glass. Growing up, I spent my summers camping with my family and every trip to the beach ended with us emptying out handfuls of beach glass from our pockets. After years of all this glass accumulating in mason jars and thanksgiving centerpieces… my parents drilled a hole in a piece and put it on a cord. My mom then started making jewelry and has been doing so for a couple years now.

And recently I have jumped on the jewelry making bandwagon. At first it was more or less an attempt to create jewelry that I felt comfortable wearing (not being overly feminine myself) and from there it seemed to take on a life of its own. People began commenting on tumblr and leaving messages expressing their difficulty finding jewelry and have since been really enthusiastic about the jewelry line.

Through Tumblr we have been receiving an overwhelmingly positive response to our jewelry based on the fact we're gay and making jewelry that doesn't look overly feminine. We've received a lot of comments and support from people expressing how happy they are to find jewelry that can be worn by pretty well anyone regardless of their style.
When Jess isn't making jewelry or matchstick sculptures, she's working on a graduate degree in Children's Entertainment & Media, which basically means that she takes "courses in the business of children's entertainment, writing for children's television, production, development, interactive development, and even how to create and pitch an original series." She says it's the best impromptu decision she's ever made. I can't lie, I'm a little jealous of how amazing and creative that degree is. Right now she has an internship at TVO in their props department. Most recently she's been working on props for the TumbleTown Tales series, which Jess explained is "based on a hamster and his financial adventures. The sets are all miniatures and they use real rodents." No, but seriously:
Because Jess is pretty much the coolest person ever and a Jack-Of-All-Trades kind of artist, she even made a craft tutorial for you! Here's a simple way to make beautiful typography art.
Typography Wall Art
Supplies Needed:
+ Canvas
+ Paint
+ Book pages or other pretty paper
+ Print out of font and words you'd like to use
+ Exacto knife
+ Ruler
+ Glue/Mod podge
Level of Difficulty: Easier than using a rolling pin with hamster paws.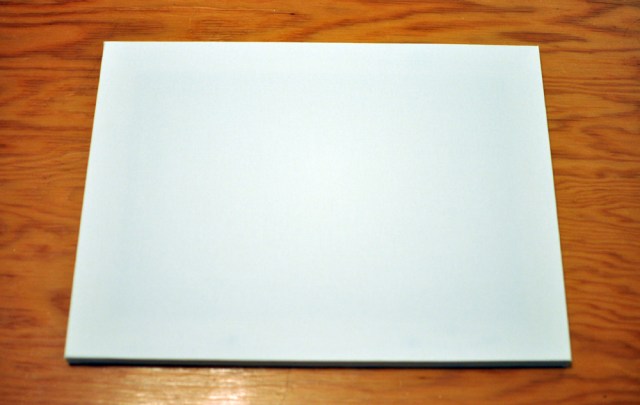 1. Paint your canvas a pretty color/gradient you like.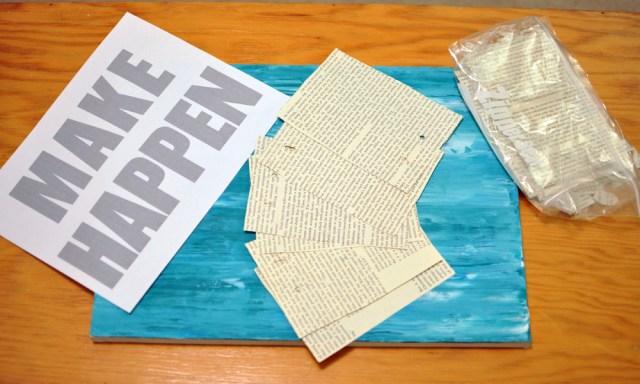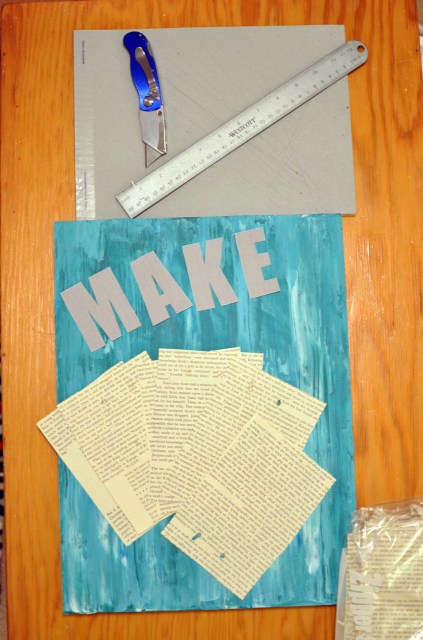 2. Cut out the print out of the font and letters you'd like to use.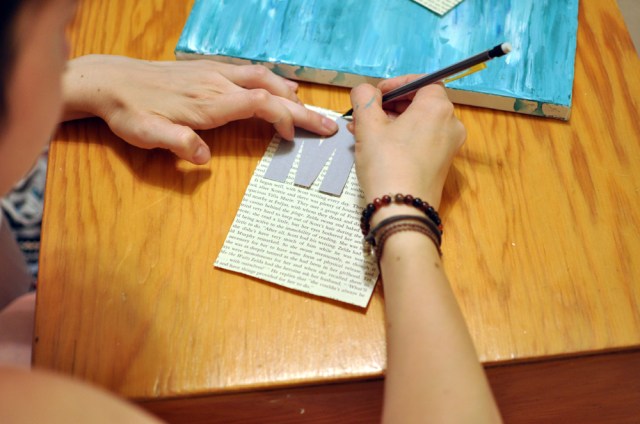 3. Trace the letters onto your book pages and cut out.
4. Using your ruler, align the letters onto your canvas and adhere using glue or mod podge.
There it is! Now take Jess' advice and Make It Happen. Be sure to check out Jess' website as well as the Etsy store for her accessories line, From the Coast.
---
Are you, or do you know, an awesome queer artist and crafter who should be featured in an upcoming Hearts and Crafts? Email hansen[at]autostraddle[dot]com!