Grace Bonney, the lesbian founder of Design*Sponge, has made YET ANOTHER COOL THING. After the success of her book In The Company of Woman, which I own and cherish, Bonney has launched a print magazine, Good Company, described as "where creativity meets business."
Within you will find a little bit of everyone and everything you love, including a truckload of queers and women of color and also AHEM me. I'm in it too. I'm pretty sure more than half of the women featured in this issue are lesbian, bisexual or queer? We're running the world, surprise! There's even a lesbian on the cover — Nicolette Mason, featured with kickass black fashion blogger Gabi Fresh, co-founders of plus-size fashion line Premme.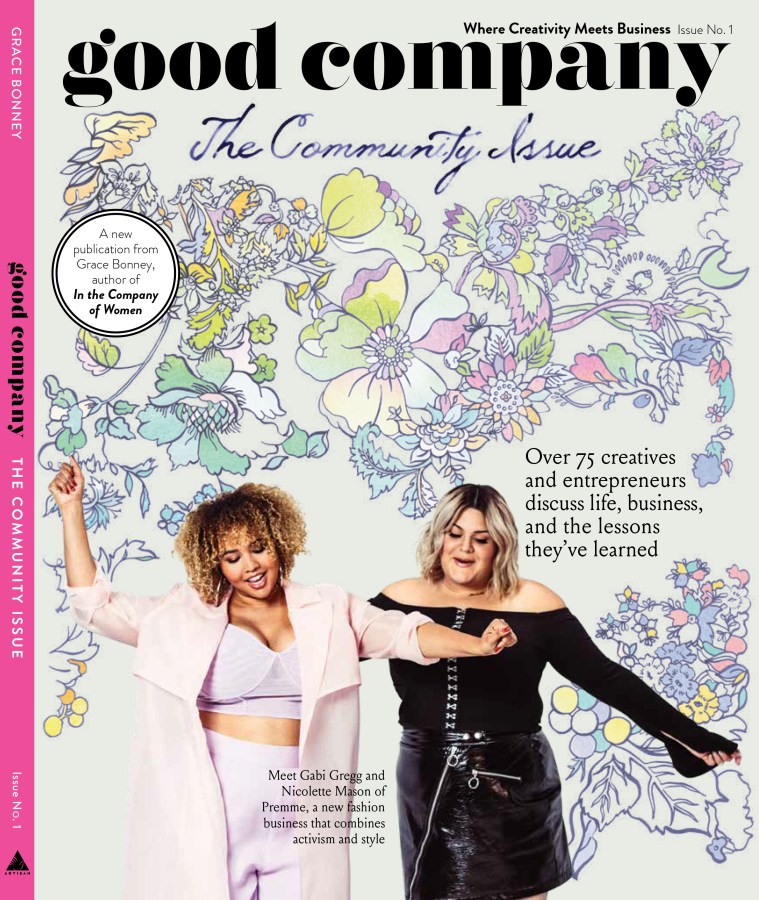 To celebrate the release of Issue #1, "The Community Issue," Good Company is doing a 2018 Spring Tour, which kicks off tonight in Los Angeles at Skylight Books and will include a panel featuring our beloved friend and yours, Jasika Nicole, as well as cartoonist/writer Mimi Pond, LA-based illustrator Tuesday Bassen, and designer/author/artist Justina Blankeney. Throughout the month Grace will appear with different guests in Chicago, Detroit, Kansas City, Athens, GA; and Washington DC. They raised money on GoFundMe to make all the events ADA compliant and to offer childcare, which is pretty rad!
I don't even know where to begin with what about this publication might be relevant to your interests because pretty much all of it is. We've got the cover story on Premme (plus-sized fashion, queer and poc-owned), a feature on women-owned tattoo shops and another on women-owned indie bookstores and another on two woc-owned bakeries and another on women-owned businesses that give back. There's illustrations from and words about Women Who Draw (an online directory of female illustrators) and a dive into CreateHER Stock (aiming to infuse stock photography with positive images of women of color) and an essay from disability advocate Rebekah G. Taussig. There's little sections where various influencers (including Melissa King, Ashley C. Ford, Preety Mistry, Parkey Molloy and Esmé Weijun Wang) answer questions on creator-relevant topics like managing mental health and impacting community change. Lesbian chef Julia Turshen interviews the owner of a professional woodworking space built by and for women and gender non-conforming people! Nora Gomez-Strauss' feature "Reshaping the Media" features interviews with Autostraddle's Riese (THAT'S ME), Remezcla's Adrea Gompf and Mash-Up American's Amy Choi. Some of the stories are entirely visual by super-talented artists and there's all this gorgeous photography and just so! many! women! who are going to change the world.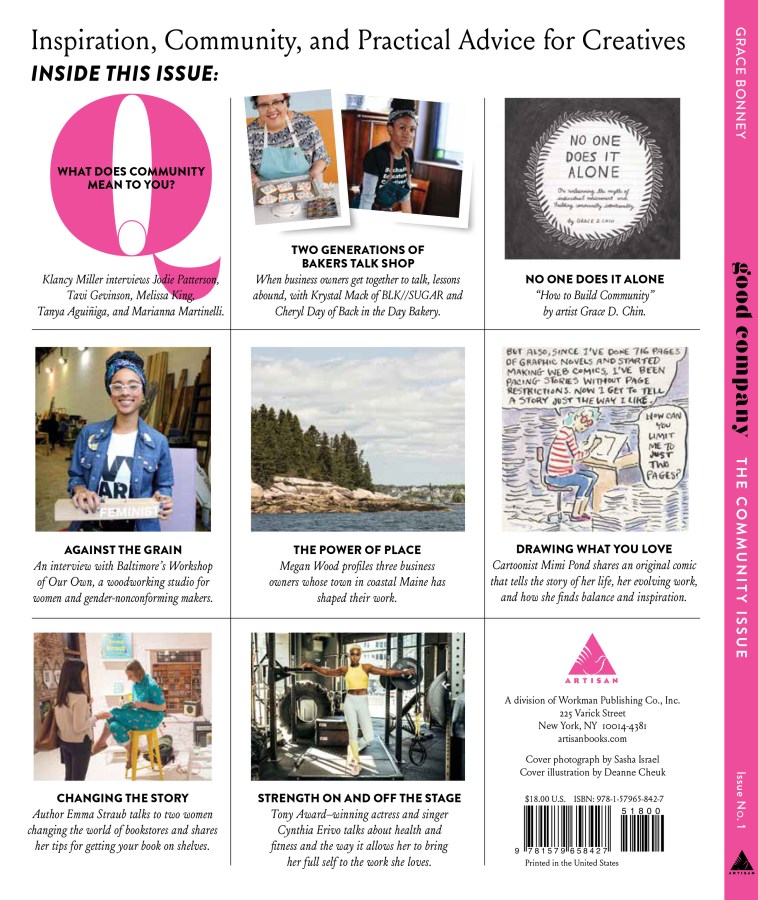 At times it reminded me of two other favorite magazines of mine — Frankie (Australian) and Flow (Dutch) — but with way more queer women and women of color.
I tried to find a copy at the Barnes & Noble in The Grove to no avail and so I ordered one on Amazon and you can too! They'll also be sold at Whole Foods and Paper Source, and you can check out the full range of places to buy a copy here.