ASOS launched a capsule collaboration today with GLAAD! Proceeds from the thoroughly modern, skatewear-inspired collection go directly to the charity's work on their Together campaign, which highlights the importance of solidarity between marginalized (and, at times, overlapping) communities.
Image via ASOS
ASOS' designers have applied ampersands (a symbol associated with the Together campaign) and the word "unity" liberally to the line of tees, sweatshirts, jewelry, and bags, which are categorized by descriptors like "relaxed" and "oversized" rather than by gender.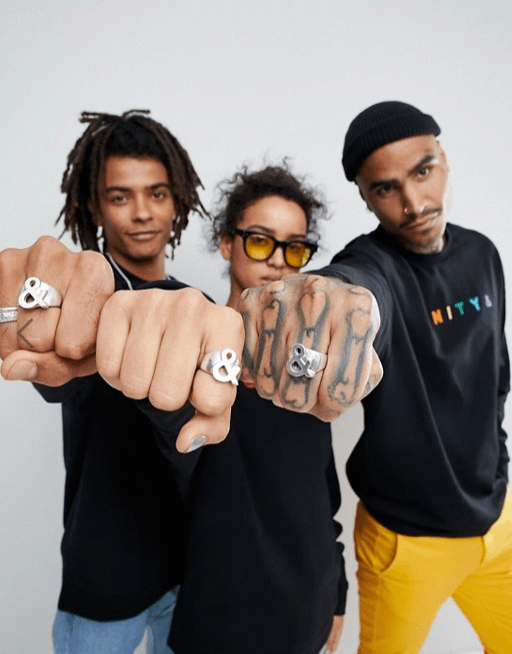 Image via ASOS
The line consists of rainbow embroidery details, tropical prints, and comic book-esque touches, many on extreme scales. (GLAAD also has its own line of Together-themed merchandise, which also employs ampersands, though in a slightly more conservative fashion.)
Image via ASOS
The collection ranges from $13-$48, with certain items in sizes XS-XL and others in XXS-XXXL. Check the rest of the line out below.

Image via ASOS

Image via ASOS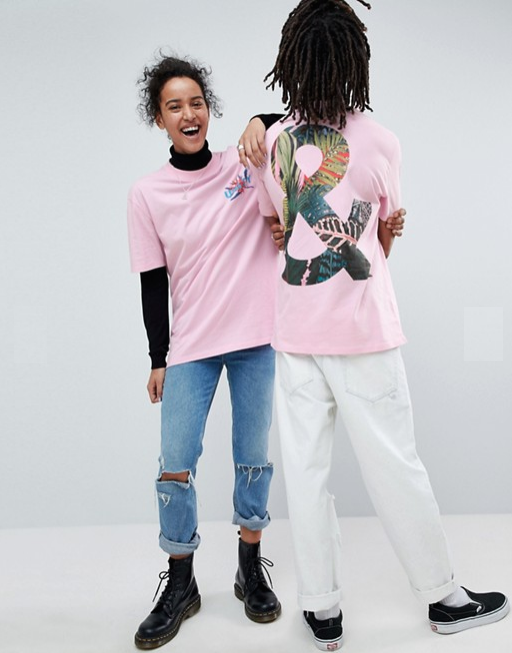 Image via ASOS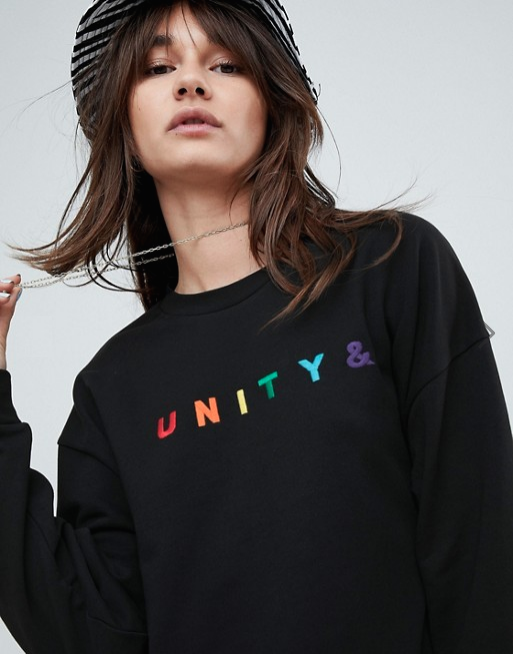 Image via ASOS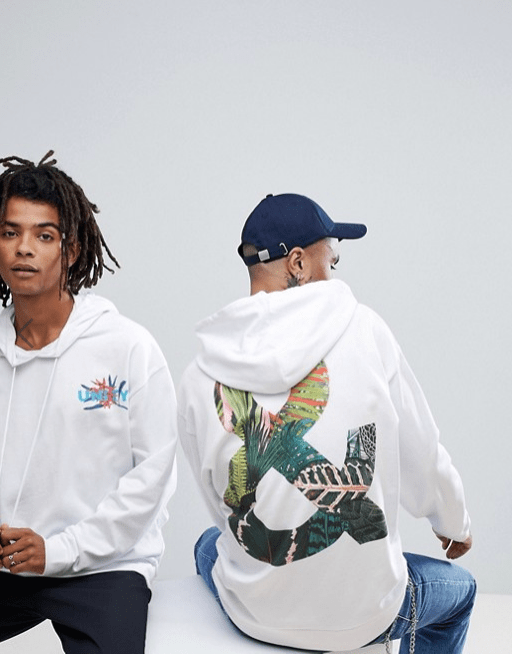 Image via ASOS
Will you (or have you already) picked up a piece/pieces from the collection? I'm partial to that embroidered black sweatshirt for the chilly months ahead, but that's just me.