Big Boo's Roasted Corn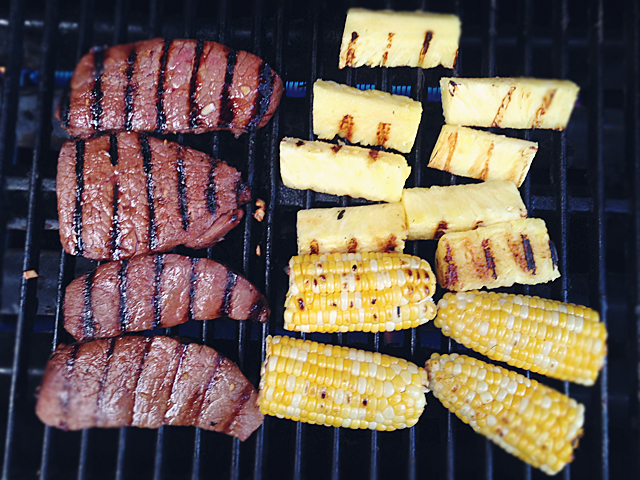 Corn is the great equalizer. Fancy restaurants serve it. Food trucks serve it. Any college student with a microwave can cook it in five minutes. The beauty of corn is three-fold: It is cheap, it is easy, and it can taste like a million different things depending on how you season it.
Roasted Corn Ingredients
Corn, husked with the silk removed
Lime wedges
Salt
Chili powder
The Process
You can roast corn so many ways. I grilled mine with my steaks and some pineapple. You can also shove a skewer in it, turn on your gas burner and roast it over that flame like a camp fire. Or you can put it on a roasting pan and broil it in the oven for ten minutes. The key, no matter which method you use, is to keep turning it until you reach your desired level of chard-ness on all sides.
While the corn is roasting, shake some chili powder and a little salt onto a plate. Coat the lime wedges with the powder. Then, when the corn is done, rub the chili limes onto the corn and serve with your caribou!
Crazy Eyes's Exploding Strawberry Pie
No Orange Is the New Black cookbook experience would be complete without Suzanne's pie. (In fact, the cookbook came with stickers that say "I threw my pie for you!") It's the last recipe in the book, and it is very, very tasty.
Pie Ingredients
1 1/2 quarts fresh strawberries, hulled
1 cup sugar
1/4 cup cornstarch
pinch of salt
2 tablespoons fresh lemon juice
3 tablespoons unsalted butter, cut into pieces
1 nine-inch pie crust
The Process
You can make a homemade pie crust if you have a million hours and are very talented and patient. I have/am none of those things, so I bought one of the refrigerated pie crusts that you roll into a pan and bake in the oven. It's as easy as cooking bake-and-break cookies. You can also buy one of the pre-made crusts that you just unwrap and use. They're the ones that taste like graham crackers. Get the pie crust sorted before you move onto the next thing.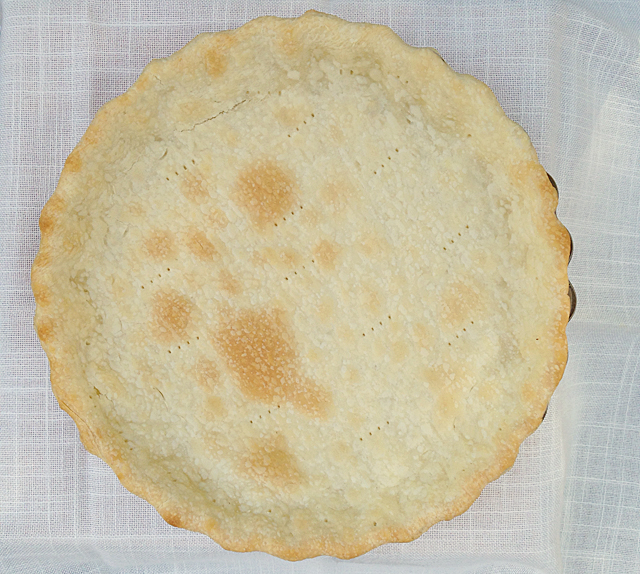 Blend the life out of two cups of strawberries. Keep smushing them until they are puree. Cut the rest of the strawberries in half and set them aside.
In a medium-sized saucepan, add the strawberry puree, the sugar, the cornstarch, the salt, 1/2 cup of water, the lemon juice, and the butter. Put the saucepan over medium heat and bring to a simmer. Let the sauce simmer while stirring constantly for two to three minutes, until it has thickened up and is glossy. Seriously, don't just let this sit there and simmer. Whisk it. Burned sugar is the worst thing.
Add half of your uncooked strawberries to the pie crust and coat them with half of the cooked strawberries. Add another layer of uncooked strawberries and another layer of cooked strawberries. Shake the pie around until all the strawberries are distributed evenly. Refrigerate for four to six hours.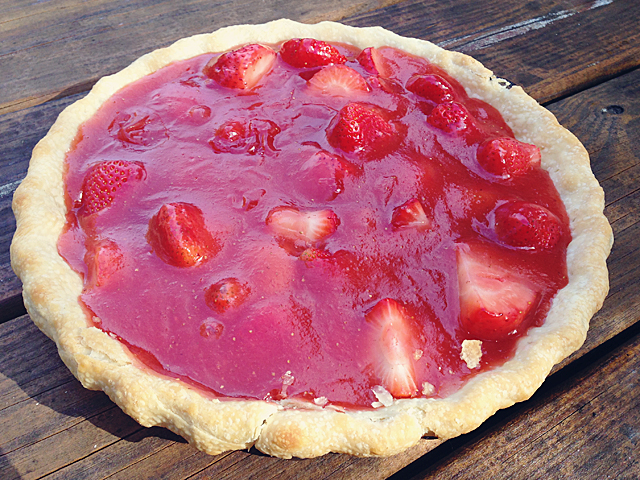 Now it is ready to eat or throw!
If you decide to make Poussey's Hooch, please ship me some/let me know how it turns out.
Pages: 1 2See entire article on one page