Xena has been off the air for well over a decade, but lesbians can often subsist on subtext alone (even though we shouldn't have to). The topic recently re-emerged in an Autostraddle reply-all, so I offered to lend my geekery knowledge to this list of little known Xena trivia.
1. Xena and Gabrielle have a complicated history of mouth-to-mouth
We all watch Xena for the famous "lesbian subtext," so just how many times have Xena and her partner in crime Gabrielle kissed? Well that depends on how you look at it. In Season One, Episode 24, "Is There a Doctor in the House" Xena gives Gabrielle mouth to mouth. But in Season 2, Episode 5 "Return of Callisto" she gives a tender smooch when Gabrielle is leaving to marry Perdicus. The second Season 2 Episode 13 "The Quest" they kiss in a dreamscape scene in between life and death before Xena turns back into Autolycus. But the real kiss doesn't come until the series finale Season Six, Episode 24 "A Friend in Need" where the two share an emotional kiss before Xena's death.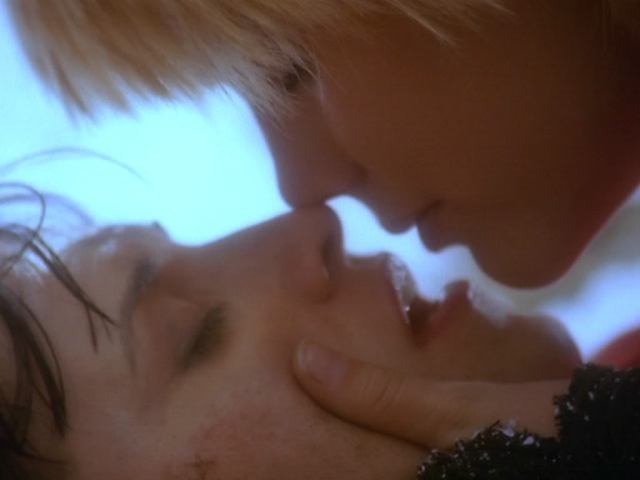 2. Gabrielle wasn't the only lady Xena sapphically locked lips with
She also got some screen kiss time with mentor hottie Lao Ma in Season Three Episode 6's "The Debt." I'm having a hard time verifying that this is the only other woman Xena puckered up to on the show but certainly she was one of the most influential people in Xena's life, having been a main signpost on her path to redemption, and probably the most important lesbian love next to Gabrielle. Her amount of screen time certainly doesn't do her justice.
3. Xena was represented at NYC Pride…
Xena has inspired entire conventions but also a group that consistently marched in NYC's Pride Parade for several years (approximately 2001-2004 it seems), called the Marching Xenas.
4. …and had her own monthly dance party
The MXs also spawned a monthly dance party, Xena Night, at Meow Mix that ran from 1996 to 2006 is some capacity. And you really really must check out their website that is somehow still semi-live, because it is the best/worst most 90s amazingness you will ever behold. People my age will have possibly nostalgic/possibly disturbing flashbacks to things like Geocities and neon repeating backgrounds. If nothing else, you'll want to check out their plain text Top 10 lists, which include such gems as:
Top 16 Titles For The Eventual Xena Movie: Son of Xena and Gabrielle: A How-To Guide For Pre-Mycenean Artificial Insemination
Top Ten Reasons We Keep Doing Xena Night December 2002: Barb has some photos of us we'd rather not see published
And if you still just can't get enough the webring of Xena sites is still up.
5. Xena's child has an interesting genealogy
Speakinng of Pre-Mycenean alternative birthing, in the first episode of Season Five, "Fallen Angel" Callisto touches Xena in a moment of forgiveness and this marks the baby's conception. It isn't until 9 episodes later that we learn the evil goddess gave Xena the child as a strange way of making amends as well as reincarnating herself. So she's both father and child.
6. The true identity of Xena's horse is complicated
Early episodes refer to the equine as a "boy" but by episode 21 they pretty consistently refer to Argo as a mare. In reality Argo was portrayed by several horses and according to the Whoosh International Association of Xena Studies:
Tilly does the riding and standing, Aztec is the rearing specialist, Honey takes care of the kicking and running, and Mac is the stand-in. Despite persistent rumors, there is no horse named 'Daisy.'
7. Her costume should be coming soon to a museum near you
Lucy Lawless donated her costume to the Smithsonian's Museum of American History in 2006, but so far it hasn't been put on display. I mean, I checked the "Costume Collection: Women's Dresses" and it was not to be found. Tragic. But it did appear in Science Fiction Museum in Seattle on loan.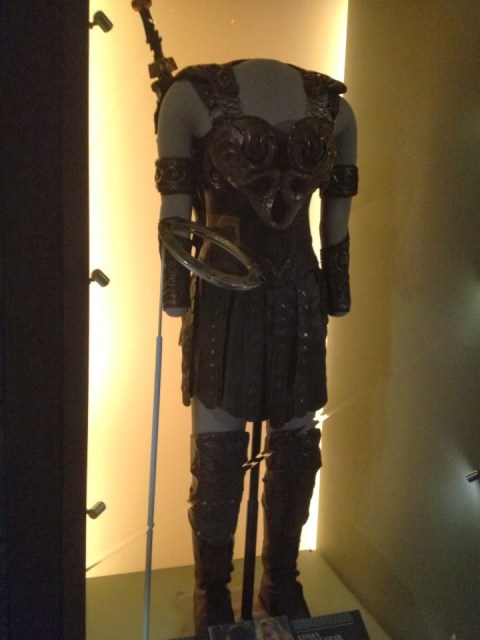 8. Xena is partially based on an "evil warrior princess" from early 90s Hong Kong action films
The character was played by Taiwainese actress Lin Ching Hsia/Brigitte Lin. Lin was also famous for playing several gender bending roles in movies such as Peking Opera Blues, Swordsman II and III and more.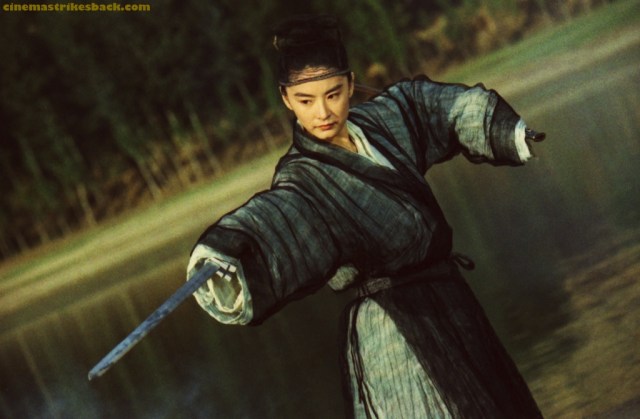 9. Producers initially wanted Xena's battle cry to be based on the ululations of Arab women, but Lawless couldn't quite master it
So, instead, it went through various arguments about and changes in spelling such as ayiyiyiyi, alelelelele and more, evetually getting as far as calling it Alalaes, the female personification of wark cry in Greek mythology. Way to successfully (sorta) spin away from cultural appropriation!
10. I Won a Xena trivia contest during a screening of the final episode at the Philadelphia Gay and Lesbian Community Center when I was living there in the summer of 2001
---
Share your favorite Xena trivia and/or feelings in the comments!