In an attempt to recreate the fun-filled, adrenaline-packed atmosphere of having a debate-viewing party in your very own home (and/or this post), we have decided to do our debate coverage in the form of a gchat between Senior Editor Rachel and Community Managerette Lemon, who are qualified for this job via their strong feelings about the candidates and marginally competent knowledge of the issues at hand. Due to time constraints, the debates had to be watched after their original airing, but great care was taken to avoid Twitter (although avoidance of Big Bird references was impossible). This will be more fun to read if you've watched the debate, but if you haven't, we've embedded it for you!
This debate, the first of three Presidential debates, focused on domestic issues, such as the economy and heatlhcare reform.

Rachel: LEMON ARE YOU THERE
LEMON CAN YOU HEAR ME (A LA TOMMY)
Lemon: Her her her
Here
Not her
Rachel: My glasses are broken and I have no computer charger but I have a giant glass of wine so I'm feeling pretty good.
Lemon: Perfect. I'm three beers in so waking up AGAIN.
Rachel: Also, this wine has turned fyi, but it's not gonna stop 'em.
Lemon: There you go.
Rachel: Ok! Are you ready? How ready are you?
Lemon: Debates!
Rachel: Do we have any drinking game rules?
Lemon: When Lehrer grunts. When either candidate says "a woman came up to me."
Rachel: Does Obama say "let me be clear?" I like it when he says "let me be clear."
Lemon: Haha I am almost positive he does.
Rachel: Ok. Excellent. Also when Romney says either "killing jobs" or "creating jobs."
Lemon: Both of those happen.
Rachel: Ok, great.
Lemon: Is it cheating to already know these things?
Rachel: Nope! Let's do this.
Lemon: Alright.
Rachel: Pressing go NOW.
Lemon: And here we go!
Rachel: What is Jim Lehrer from? Like, how is he already a person? Is he just famous for being old?
Lemon: "PBS NewsHour"
Rachel: Oh ok.
Lemon: Which no one watches.
Rachel: I mean, clearly not Mitt Romney.
Lemon: Definitely not Mitt Romney.
Rachel: How are you feeling about Lehrer's tie? Don't know that I'm into it personally.
Lemon: It looks like spores. Or just a science experiment in general. Also he looks like a muppet.
Rachel: I like how the rule about no noise really sets the tone of this being essentially a school assembly. Oh wait JOBS. #jobs also YEAH MICHELLE
Lemon: "sweetie"
Rachel: Died
I'm dead
I mean would have preferred he called her "goddess on high" but whatever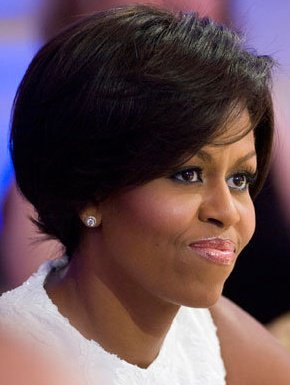 Lemon: And now the economy..
Rachel: Side note, is that the constitution on the backdrop?
Lemon: Trying to discern that as well
I see "pursuit of" so yes?
Rachel: So far he seems to be making an effort to be very respectful of Romney
Lemon: And Lehrer
Romney also being very respectful
Rachel: Have we heard "economic patriotism" before? Did Obama just make that up?
Lemon: lol
That joke wasn't even awkward
Rachel: Oh we have to drink now
because of the woman from Dayton, Ohio.
Lemon: Yup
Rachel: Is Romney answering this question at all? Seems like no.
Lemon: (know that I'm on Gatorade now)
NO
Rachel: (get that Gatorade girl)
Oh wait now he sort of is
Five part plan
Lemon: What was the question now?
I forgot
Rachel: How does "cracking down on China" create jobs? They're talking about how they'd create jobs. I thought cracking down on China was about global economic concerns.
Lemon: "Champion small business" was his answer. Not right now it's not (drink)
Rachel: (drink) Obama really pushing this bipartisan thing. So when obama talks about education, is he talking mostly about higher education/job training? Or also about routing more funding to secondary education? This is not clear to me.
Lemon: I think more the former at this moment. (Although in the past he has talked about the latter)
Rachel: Ok. Yeah, Romney's military spending sounds wack, real talk.
Lemon: And here we go. "Middle income Americans."
Rachel: Wait, is this a true fact, what he's saying about not reducing the tax burden for wealthy Americans?
That seems incommensurate with everything else I know about his campaign.
Lemon: Right he doesn't want to sell it that way.
Rachel: I don't feel like that's part of the Ryan budget.
Lemon: But Ryan and Mitt are known to not be consistent on that, right?
Rachel: Yeah. I think in the hour since this debate officially ended there have already been a number of
scathing fact-checking reports on this, also. Which I cannot wait to read.
Lemon: "I like coal."
Rachel: Jesus, Romney, anyone who's ever played SimCity knows coal is a terrible choice.
Lemon: hahaha. Cannot reduce the burden to high income Americans, but will to middle income Americans.
Rachel: Obama literally just tweeted this link: OFA.BO/MFE4E1 saying "Romney's tax claims challenged by nonpartisan report." So there's that. Although I mean duh Obama tweeted it, so. I do think Obama's making a good point re: loopholes. Like, what loopholes? Has any republican ever explained how this would work? Can we take a moment for how perfectly Obama's tie matches the backdrop? Did an intern do that?
Lemon: Not to my knowledge.
Oh, I'm sure.
Rachel: Interns are America. Romney really protesting the tax break for the wealthy thing. He has at least inspired to me research that more thoroughly. Oh wait now he's not talking about the wealthy, he's talking about middle-income families? FLIP-FLOPPER
Lemon: Right but we also have to remember that his definition of middle income is up to $250,000
Rachel: That's a lot.
Lemon: $200-250 K
Rachel: Isn't the President's income capped at like $200,000?
Lemon: It is.
Rachel: Well that's a fun fact. (Ed. note: The President's salary was upped from $200K t0 $400K in 2001)
Lemon: "Lowered taxes for small business 18 times." What does that mean?
Rachel: I don't know? Maybe like 18 different sessions of Congress? I keep thinking about how this debate would seem to someone who has no political literacy, if it's this confusing to us. It seems like it would be pretty inaccessible!
Lemon: Yes! I think more than other things this debates is just catch words. Poor Lehrer.
Rachel: And sort of like posturing in front of the camera? Real talk, Romney is doing a lot better than I thought he would. Do we drink for "I talked to a guy?"
Lemon: I think that debates are really more for social graces and body language. Yes.
Rachel: Do you remember that viral "omg shoes" video?
Lemon: God yes.
Rachel: I feel like an "omg jobs" supercut would be good.
Lemon: Yes yes!
EDIT: Look what Brianna made!
Rachel: Ok, can I be honest? are we even talking about real money when we say "5 trillion dollars?" That seems to me like imaginary unicorn money.
Lemon: Ha! I think yes and no. The national debt etc is in the trillions.
Rachel: I think when someone says "trillion" i just hear "infinity."
Lemon: Which are the same thing if trillion exists for eternity.
Rachel: God, I just want someone to come rescue Lehrer. He's like a Willow that needs a Buffy.
Lemon: How could you even do a "5 trillion $ tax cut"?
Rachel: Also they've been going back and forth about the same alleged $5 trillion in tax money for the entire 23 minutes. Let it go, guys. Just breathe.
READY GO PART 2
Rachel: I feel like the deficit thing is going to get really ugly.
Lemon: How is Romney saying it's a moral issue?
Rachel: Ugh ugh ugh. "taking care of it for future generations." Because that's something republicans seem clearly interested in, the next generation
based on their attitude towards education, healthcare, and our generation's debt problems.
Lemon: Right. Oh boy.
Rachel: "I use [Obamacare] with all respect." Also, he finally said Big Bird! Oh good. So glad.
Lemon: "When I walked in the oval office." Obama really likes to remind people that he is Prez.
Rachel: Also, wait, does Romney understand what inflation is? "As much deficit as all prior presidents combined?" Yes, because a trillion dollars was like 75 cents in 1850.
Lemon: Hahaha "All prior presidents." Good catch.
Rachel: Isn't the Medicaid fraud that Obama is talking about what Ryan was lying about? Like he said that they burned X amount of money but they had in fact recouped it from Medicare/Medicaid?
Lemon: YES!
Rachel: Good move, Barry.
Lemon: They pulled out some number like 7 mil.
Rachel: Gross. I think the conversation about revenue/spending cuts is actually helpful to me, I hadn't thought about it that concretely before. Although I'm not sure I'm really qualified to judge the differences in approach to that
Lemon: Nor am I. What are they talking about right now?
Rachel: Isn't Simpson-Bowles also a Ryan lie? Like he said that Obama had ignored it but in fact the Democrats had tried to make it work, and Ryan himself had voted against it?
Lemon: Wait I don't even know what that is
Rachel: Um like a budget plan I think? I may change my mind later. (Ed note: Simpson-Bowles is a proposed plan for spending cuts and tax changes proposed by the National Commission on Fiscal Responsibility and Reform.) But I feel like what Romney just said about the economy growing more slowly now than it was 4 years ago isn't true. Also he said "killing jobs," so
Lemon: Drink. Yeah, I don't see how it can be true, because the economy was way worse four years ago.
Rachel: Yeah, it wasn't growing at all, and there are quantifiable signifiers of change now. Also I'm not sure that Romney's "plan" is workable, where more revenue will magically come in via taxes once more people have jobs. Partially because you need that revenue ahead of time to help create jobs, if you aren't going to increase the deficit. Also most of these are going to be minimum wage and/or part time jobs, they wont' make a big difference on taxes. We have to drink again because Obama met a woman in Las Vegas
Lemon: 46 percent. I think his thing is that lower taxes will encourage people to participate in the economy right?
Rachel: I guess? Stimulus?
Lemon: Buy shit and invest
Rachel: But I know that if I had more money right now it would go to paying off all my debt. Which so many of us have, older people too.
Lemon: Exactly which is there because of the stuff that isn't subsidized
Rachel: I think they're talking about energy now? I know nothing about this. Ok real talk tho: Romney ships SO MANY JOBS overseas. Just sayin'
Lemon: What?? "We can care for our poor so much better without having the federal gov't tell us how to care for our poor."
Rachel: Ugh.
Lemon: Part 3?
Rachel: Yeah.
Next: Social security, healthcare, and "the role of government!"
Pages: 1 2See entire article on one page