This summer we saw the release of a new iconic lesbian film starring four women who are just perfect for a group costume this year. Suicide Kale, written by Brittani Nichols and directed by Carly Usdin is about four friends – two queer couples – who come together for a dinner party and then devolve into tense conversations and even tenser situations after one of the guests finds what looks like a suicide note. The characters are terrific, the movie is hilarious, the story is unique and the movie is made by and starring queer women, mostly of color. It's honestly one of the best movies I've seen in the past two years. And it's perfect for a group costume this Halloween, especially if you're going to a lesbian party. While there will be a dozen other sets of Ghostbusters (but still, like, I want to see a ton of cute Holtzmanns), you'll be the only Billie, Jordan, Jasmine and Penny.
---

Billie and Jordan
Billie, just like the actor who plays her, Jasika Nicole, is inhumanly talented. In the movie, Jordan comments on her apron, asking if she made it, to which Billie cutely and snugly replies "you know I did." That's who you've got to be. Sorry, but you need to make your own apron for this costume. Apart from that you should wear a cute white dress with a light blue floral pattern on it. And to be honest, you should probably make that too. You should also have the most perfect curls any person has ever had in their hair ever?? How does she look so cute and so good all the time?? To make sure people know who you are, carry around a bag of kale and drink, like, nine beers.
Jordan is the opposite of the person dressing up as Xo (read more on her later). She's gonna be the person in your friend group who maybe doesn't draw a ton of attention but always has something cool or smart or helpful to say when she does speak up. She's a bit of a schemer, this one, she lives by her own rules. And because of that, she as a rule does not wear aprons, and so she is constantly covered in sauce according to the dialogue in the film. Straighten your hair, put on some dark grey jeans and a light grey long sleeve button up shirt with the sleeves rolled up to your elbows, spill a little sauce on there, carry around a veggie skewer and you're all set.
---

Jasmine and Penny
Jasmine is the driving force behind this movie. This costume should go to the head lesbian in your crew. Obviously she won't shine as bright at Brittani Nichols, but she might come close in this outfit. The costume itself is pretty simple, blue jeans, a heather grey t shirt and a blue short sleeve button up shirt. You should also wear a binder because Brittani Nichols, who plays Jasmine does a really terrific bit about wearing a binder in her stand up routine. The main part of this costume though, is the smile. Brittani, and therefore Jasmine, has the best, most brilliant smile on earth. It will make your straight relatives develop crushes on her and it will ruin your life. That smile should be a part of your costume. Also a part of your costume should be an unnecessary bottle of wine that you carry around, but when your hosts ask if you want any, you reply, "no, I don't like wine."
The Penny costume is for your token white friend. If you don't have a token white friend, just put on a blonde wig and that will work. Penny also wears a long, flowy black tank top and some blue jeans (there are a lot of jeans in this movie). You should also have this cute but sneaky smile that Lindsay Hicks seems to always have. As Jasmine tells her, it's hard to tell how much of what she's doing is an act and how much is real.
---
If you have two other friends, you can add these costumes to your ensemble.
Xo
This costume is for your shortest friend, or your loudest, although those are often the same person. Maybe this person should be a Leo or a Scorpio? She's obsessive, she's all about the drama and just wants the people in her life to pay attention to her. Now, I'm not going to lie, there aren't any pictures of Xo that I can find online, but I'm pretty sure she wears a romper? It at least seems like she does.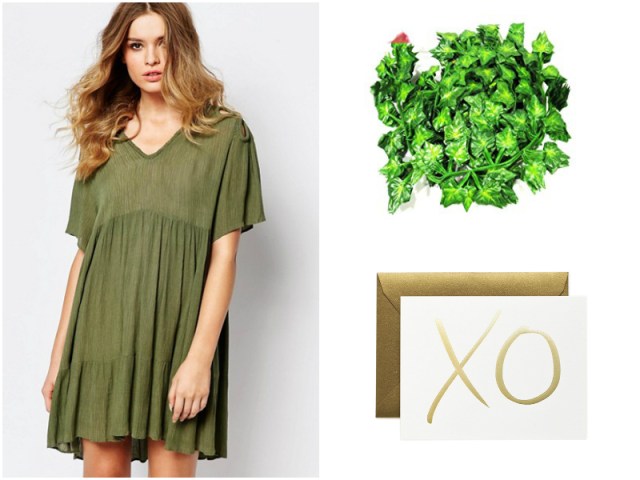 The Suicide Kale Itself
A green dress, leaves and a fake suicide note (because in real life, please don't kill yourself). That's it.