You might think Conservatives are spending the New Year reflecting on the choices that led them to the absolute clown show that unfolded in the U.S. House of Representatives last week, as Republican Congressman Kevin McCarthy endured days of humiliating losses in the Speaker vote that almost led to a fist fight on the House floor. Or pondering how their own attempted coup of democracy inspired one in Brazil over the weekend. But no! What's got Real Americans' goats right now is the "woke" "lesbian" M&Ms that are heading to 7-Elevens near you any day now. The new M&Ms are just regular M&Ms, but with Green, Brown, and freshly born Purple on the package, flipped upside down so the M becomes a W for "woman." M&Ms says the limited time candies are to honor "women all over the world [who] are flipping how they define success and happiness while challenging the status quo." And who better to help them with that mission than "our own powerhouse spokescandies Green, Brown and Purple?"
You will remember, of course, like seven years ago when Green and Brown held hands on a park bench and nearly caused a riot at the Mars Wrigley Candy Factory.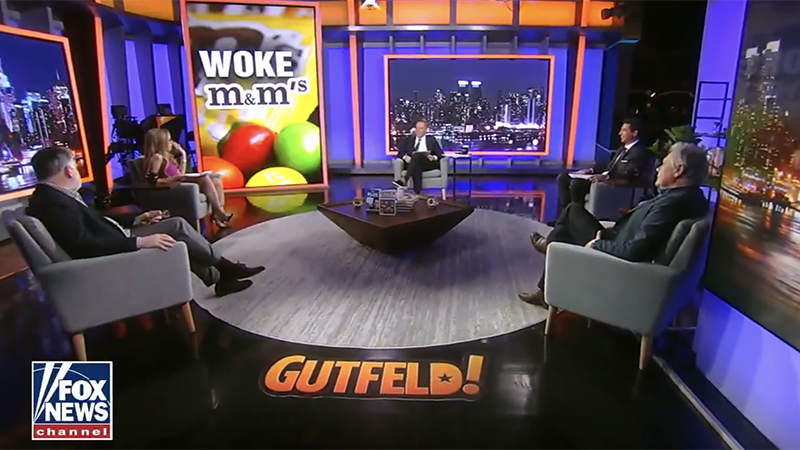 Well, adding Purple has done nothing to diminish the hysteria. Fox News convened a four-person panel to produce a segment on it that opens with question: "Will M&Ms still melt in your hands if M&Ms are trans?" The pundit, whose name I refuse to learn, goes on to call Green "a seductress," mocks the decision to switch her go-go boots to sneakers, and suggests the next thing we'll see is the Three Musketeers "trading their swords for protest signs." He then scrunches his face in mock disgust and asks, "What kind of message does it send to children when you devour these nonbinary bon bons?"
I just want to be clear that M&Ms have not created any trans and/or nonbinary mascots. I'd love it if they did, but these are just the same girl mascots as always, now with a Purple one. Can you imagine feeling emasculated and excluded from The Culture, to the point of a nationally televised rage spiral, because there's no boy mascots on a limited edition pack of chocolate candy?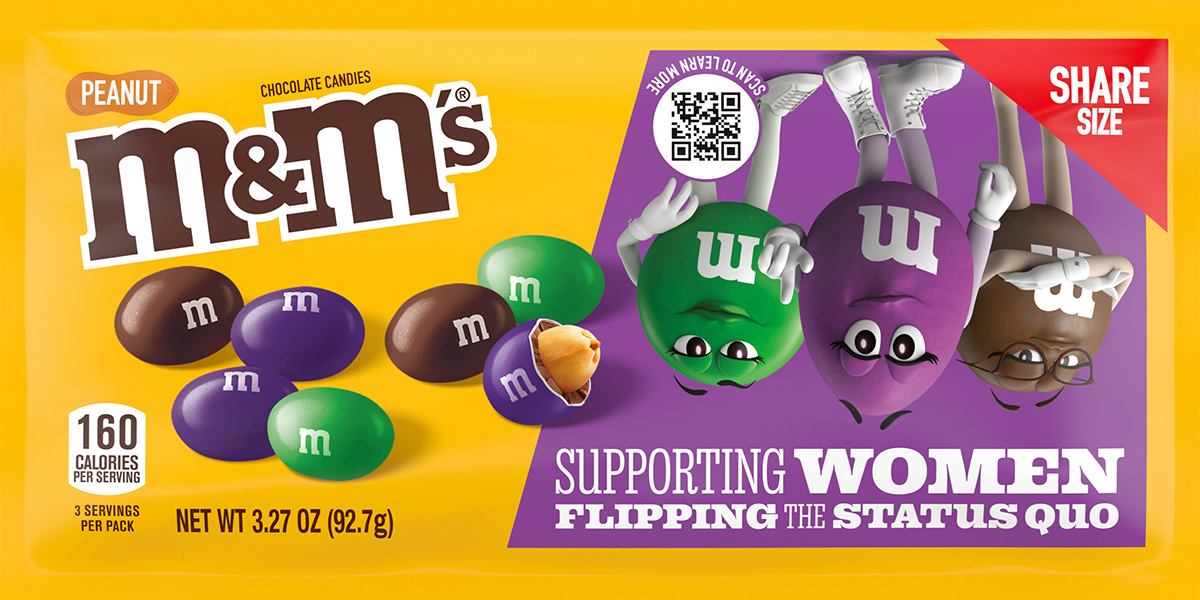 But wait! It gets worse! The lady pundit, whose name I also refuse to learn, calls Green "a snake" and "a conniving, climbing little bitch" and "an opportunistic little bitch" and suggests you should "run from women like the Green M&M."
I wish I was making this up, but I'm not. The Daily Mail is involved now too. (Not linking, not sorry.) They've "uncovered" 11 Green & Brown fan fics on the internet and are convinced M&Ms are part of the "LGBTQ grooming problem."
Apparently this is part of "Wokedom's" big plan? Wait'll they find out Skittles' tagline is "Taste the rainbow."