+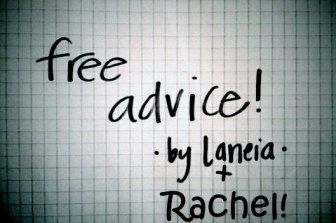 Q:
My girlfriend is a STRICT vegetarian. We fight about it sometimes because she would like her house to be vegetarian and I am moving in with her. Tell me all your feelings GO.
A:
You should probably rethink this, but let's go ahead with the idea that you're moving in.
This will sound stupid, but: talk about it first in great detail! If it's going to be really upsetting to her if you come home from hamburgers and beer and fall asleep next to her without washing the hamburger out of your mouth with bleach first, that's something you want to know before the fact.
You will already have dealt with this for a while, but the thing is you have to eat food outside the house too, so for anyone who finds themselves dating a strict eater or noneater or something, there are some things you want to keep in mind. Maybe number one is parents: if your girl is going to spend any time with them or ever come home for holidays, you need to communicate her dietary needs to your parents very clearly and make sure she doesn't need to defend them. One of the best and most fun fights you can ever have is after your partner has met your parents for the first time and they kept shoveling fish onto her plate because "it's not meat" and "it's a holiday" and she feels like she has to choose between betraying all her food principles or pleasing your parents. Just, you know, hypothetically, I think that would be a terrible fight to have to have.
Also, in this as in all things, it's going to be more fun if you look for similarities rather than differences. What I am saying is, you should cook stuff together! Pick out recipes together that you'll both like and make dinner together; or if your school/life/work schedules make this easier, take turns preparing  and making meals for each other. Maybe this is just because I'm a huge food-obsessed weirdo, but I really love looking through recipe books and blogs, and it could be a nice thing to pick out vegetarian recipes that you want to make together one day.
+
– Practical kitchen tips for omnivores who live with herbivores –
+ Get your own cutting boards, knives, skillets. If you're a strict veg, the idea of using cookware that's come into contact with raw meat of any kind is just nauseating — cast iron skillets especially.
+ Buy a plastic bin with a lid for the refrigerator to keep your meats in. I was seriously able to feel the negative energy and sadness of uncooked meats in my fridge and it was really depressing. The least you can do is keep all of it in one sanitary, enclosed place. Wash this bin out often. Possibly daily.
+ Don't ever ever use wooden spoons for anything.
+ Have a spray bottle of bleach water on-hand so you can clean every inch of the countertops when you're done with food prep.
+ Open windows when you cook animals and turn on all vents / fans.
In the end, it's important to keep your sense of humor and respect boundaries, which goes for every relationship. Vegetarians and meat-eaters! They're just like us!


Do you have any advice for the happy couple? Can herbivores and omnivores cohabitate peacefully? Have you dealt with a similar situation? Do you think a bin of raw meat is maybe the solution to every problem ever?
If you have a question for Riese, Laneia or Rachel, you should just go ahead and ask.