Bitch, I love Fall. It is when I feel at my absolute flyest. In the summer, I am sweaty and shiny. In the spring, I can't keep a hairstyle to save my life. The only good thing about winter in Chicago is that my nipples look great when I am taking sexy selfies. Thanks to beautiful human Megan Thee Stallion, many people had a #HotGirlSummer — but maybe a little too damn hot because a lot of y'all were out here RECKLESS AS HELL. Now, we're at the end of autumn and I am here to give you my top suggestions to make what's left of this season a Fly Girl Fall.
---

What to Drink: White Chocolate Hot Cocoa
It's my favorite fall drink. Every coffee shop has it and every beanie-clad barista can make it for you, plus I look hot as fuck drinking this frothy goodness and leaving a lipstick calling card on the cup. You can also save money and make this shit at home using my mama's recipe. I asked her for measurements but older black women don't believe in them, so this is the best that she could give me and then she proceeded to talk shit about my aunt before hanging up the phone.
Ingredients:
White Hot Chocolate Chips
Heavy Cream
Whole Milk
Salt
1 Kit Kat Bar
Whipped Cream
Melt a handful of chocolate chips into a cup of whole milk mixed with heavy cream (I mean, you can do oat milk if you want but that's not what Mama Shelli does) on the stove.
Put a tiny pinch of salt in (throw the rest over your shoulder).
Stir until it gets a little bubbly.
Pour it in a cup and top with whipped cream.
Take a potato peeler and shave up a kit kat bar and put it on top.
It's sexy, it's hot and only make it for the hottest of hotties that stay the night.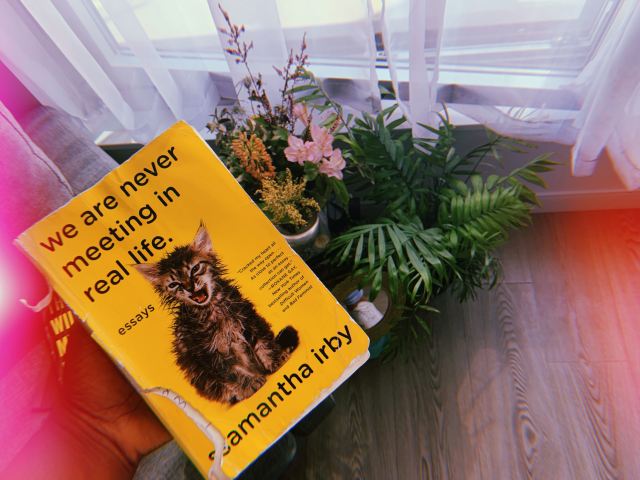 Reading Material FOR THE HOMIES?!? Absolute genius. Similar to the perfect stud, a good book club is hard to find. You get bored, or they meet on the opposite side of your city, and it becomes even more difficult when you're one of two black girls in the group. They look to y'all to become the voice of all black women when you're just trying to get out of the house and be a bibliophile babe. Noname (Rapper, Chicagoan, All-Around badass) started Noname's Book Club where they pick two books and discuss them in an online forum and in-person in select cities. Another great part of this book club? They encourage reading material written by POC and purchasing the books in stores that uplift and support POC communities.
If you haven't had Ari Lennox's album Shea Butter Baby on repeat since the release this May, you are out of control. The album had a summer release but it always gave me fall vibes. Tracks like "Static," where she is speaking about anxiety in a metaphorical way; "BMO," which is about finding that rare partner that has all the qualities you want and need; and my favorite "New Apartment," in which Ari herself says "It's for Freedom. It's for women."
I'm in the process of moving as I write this piece surrounded by boxes, bags and new suitcases. I can't wait to blast this song in my new place, cheap bottle of bubbles in hand while waiting for my first food delivery — properly introducing my neighbors to the new bad bitch upstairs.
What To Download: Huji
You've read a few chapters of your new book, Ari has you feeling sexy vibes after your fourth time listening to "Up Late" and so a bitch is feeling goodt. That fall sunlight is hitting right and you need to show your followers (again) how fine you are, so download Huji and snap away sis.
If you had a Tumblr that you updated FROM A COMPUTER, then you probably used to take photos with a disposable camera. That is exactly what Huji is — a throwaway camera on your phone that makes your nudes look like you took them in 2003. For those of us with mad melanin, it's even more amazing and the cost is $Free.99.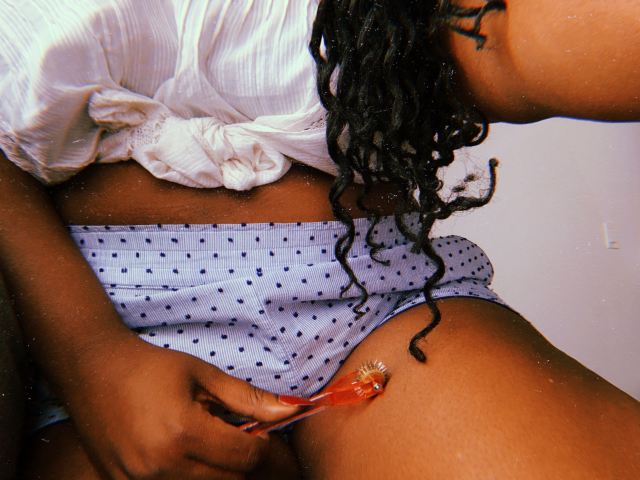 Playing: with Herself (And Unbound Toys)
The heat is blasting from the radiator and holding that white hot chocolate has your fingers all warmed up. Now is the time to slide them around your spicy pumpkin bits for slippery solo time. My suggestion is to reach for your favorite toy and the babes over at Unbound got you covered this season. They just came out with a new and improved version of their G-spot vibrator Bender. The motor is stronger, the battery lasts longer and IT'S WATERPROOF. Tell your roommate to mind their business while you take a bath and make waves. Another favorite of mine is Spike, Unbound's pinwheel with three rows of spikey goodness; put it in the freezer for an even better time.
What to Watch: Queer Porn and Queer Girls
Yes, YEs, YES!! I love fucking in the fall. The air is crisp, the sheets are soft and our bodies are hot AF. A good bit of foreplay is watching porn and I love the queer, dykey, badass porn coming out of Crashpad series. The site is easy to navigate, there is something for everyone and it is 25 bucks a month. Yes, looking at porn on Twitter is cute and all — but why not support your fellow queers and get off in the process.
You can also cozy up under the sheets with your fall flavor of the week and have a cozy Youtube moment. Watching some dope brown and lezzie content is a fantastic way to spend a day inside while the leaves are falling outside. My two favorites are the very sweet The Other Love Story about two girls in 1990s India who are falling in love and then the outlandishly perfect New York Girls TV by Amira Shaunice.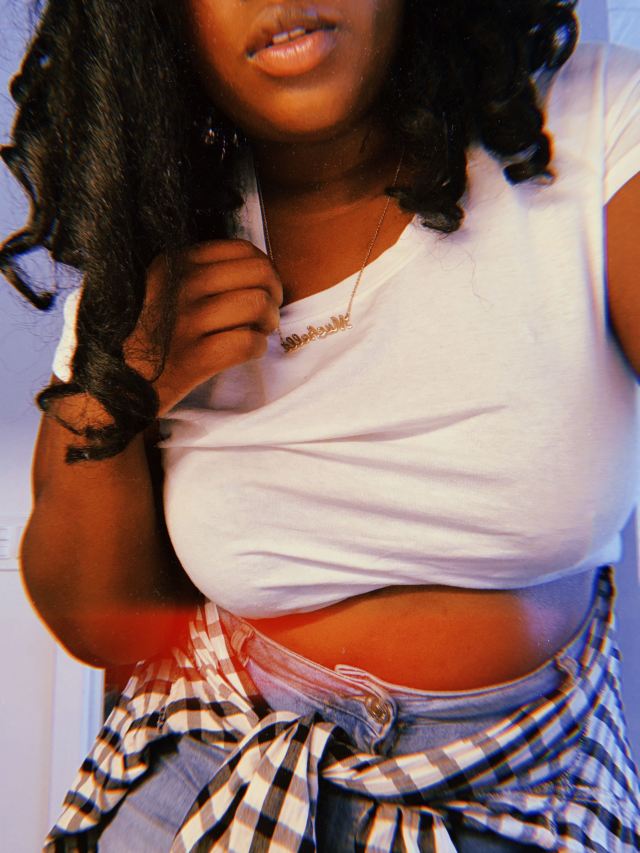 Eating: Pumpkin Cake and Pussy
Listen, let me tell you something. I love the smell of cinnamon, love the taste of sweet coffee cake and can't get enough of Reneice Charles' Femme Brulee recipes. Replace the bolded words with pussy and you'll get my identical sentiments on that as well. Now is the perfect time to warm up your apartment and make treats like Reneice's cinnamon swirl pumpkin coffee cake or apple spiced bread.
A kitchen item to invest in this fall is a slow cooker, you can throw stuff in it and walk the fuck away! The one I have does like 12 things including making rice and boiling my eggs, it's wild and worth it. I have this exact one from Elechomes, both your tummy and whatever thotumn hottie that's peeling the apron off of you will say thanks.
Tell winter to WAIT — you've still got some weeks left to put this guide to use, so get with it and tag us @autostraddle so we can see how you're doing Fly Girl Fall!