You know that increased warmth you've been feeling lately? That's not the smoldering ashes of American democracy (not all of it, anyway); it's a preview of the lovely months to come! While summer officially starts June 21, temperatures have already hit nearly 90° in NYC — so it seems like the perfect time to share some of my favorite pieces of the season.
---
Yacht Rock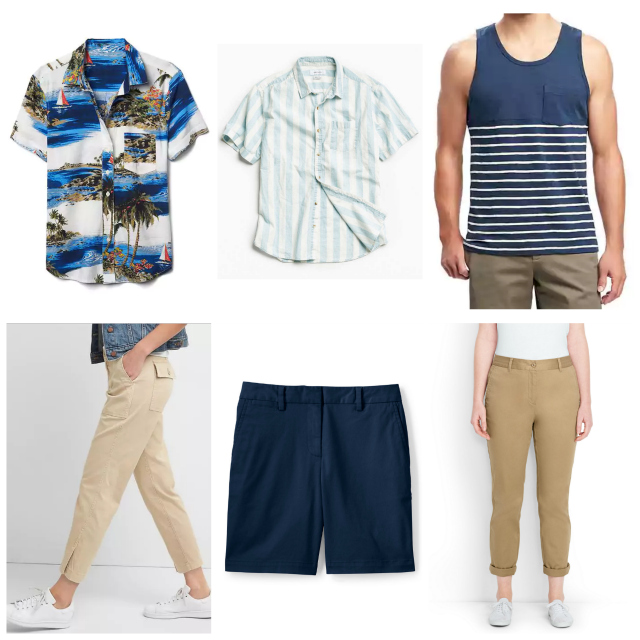 1.Hawaiian Short Sleeve Shirt 2. Broad Stripe Shirt 3. Pocket Tank 4. Girlfriend Chinos 5. Mid-Rise Shorts 6.
Mid-Rise Chinos
This look is a summer standby, but just like "All I Want for Christmas Is You," I still can't get quite enough of it. For me, the appeal is in queering an exceedingly normy look; roll up the sleeves on your button-down in a way that says, "Yes, I went to boarding school in Connecticut, and yes, I got kicked out," and I'll be yours forever.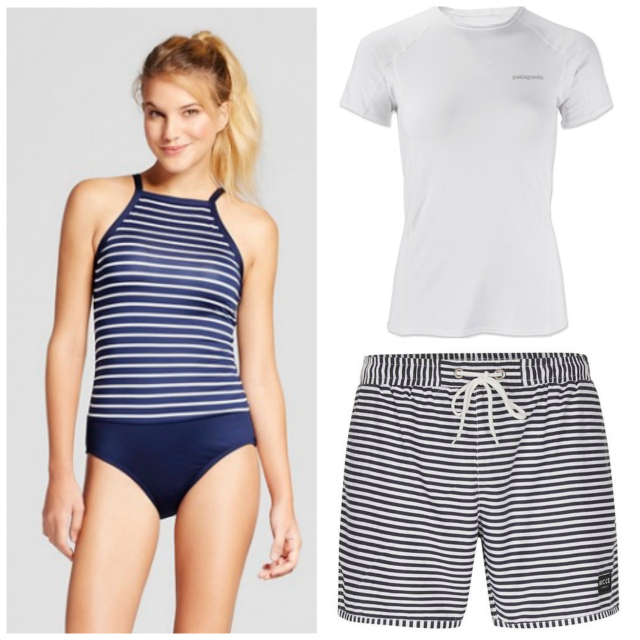 1. High Neck One Piece 2. Rashguard Tee 3. Striped Swim Shorts
As for swim, keep that prep in your step with stripes. They look amazing on everyone. Seriously.

1. Striped Crew Tee 2. Denim Shirtdress 3. Off-the-Shoulder Top 4. Navy Shorts 5. Striped Dress 6. Button-Front Skirt
Did I mention stripes? Stripes are a really good look. If you're not an allover print person, though, you can always mix a striped piece with something in the khaki family. Shit is too easy.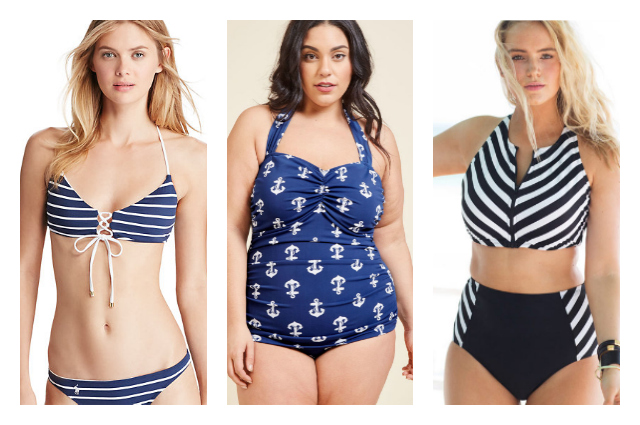 1. Lace-Up Bikini Top, Bottom 2. Bathing Beauty Swimsuit 3. Zip-Up Bikini
Oh, and anchors are great too!

1. Straw Tote 2. Clubmaster Sunglasses 3. Boat Shoes 4. Striped Duffle Bag 5. Espadrilles
When it comes to sunglasses, I prefer a Clubmaster (half frame) style over Wayfarers. Don't fight me on this; I will haunt your dreams. Oh and also, my Baggu canvas weekend bag (like that striped one up there) is one of the best purchases I've ever made, so maybe consider that.
---
Flower Children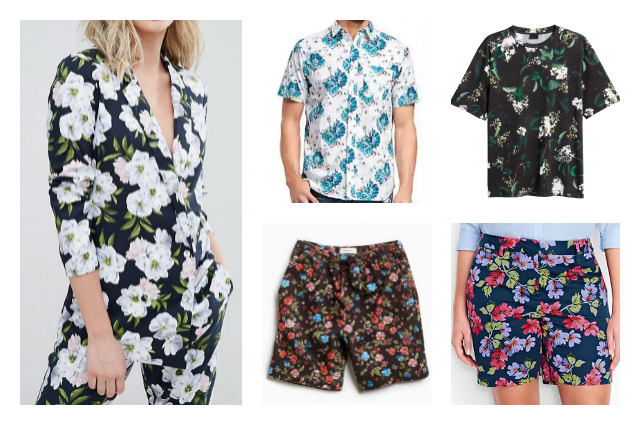 1. Floral Suit 2. Button-Down Shirt 3. Tee Shirt 4. Elastic Waist Shorts 5. Mid-Rise Chino Shorts
Florals? For summer? Groundbreaking, I know. But this is another one of the ways in which I love to see gender messed with, since flower prints are so often associated with femininity. And like, how babely would you look in that suit?

1. Zip-Up Swimsuit 2.Roxy Rashguard 3. Floral Trunks
Or one of these suits, perhaps.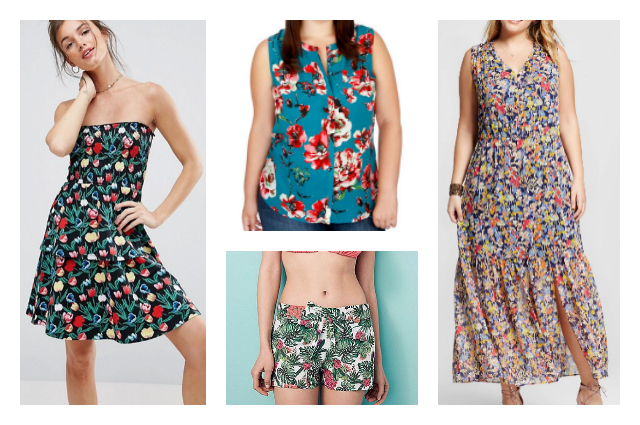 1. Strapless Sundress 2. Pleat-Front Shell 3. Tropical Shorts 4. Sheer Maxi Dress
Femmes, I didn't forget about you; you're going to look awfully hot leaving a trail of broken hearts in your wake.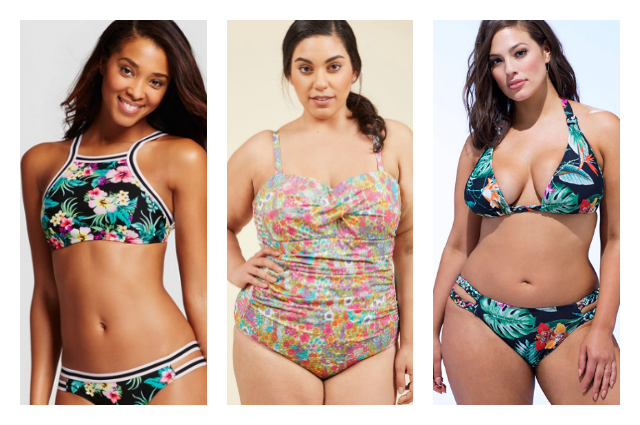 1. High Neck Bikini Top, Bottom 2. Calico Print One-Piece 3. Halter Bikini
For beach days, go a little sporty, stick with something retro, or shimmy around in a string-y bikini, because plus-sizes deserve low-waisted bottoms too.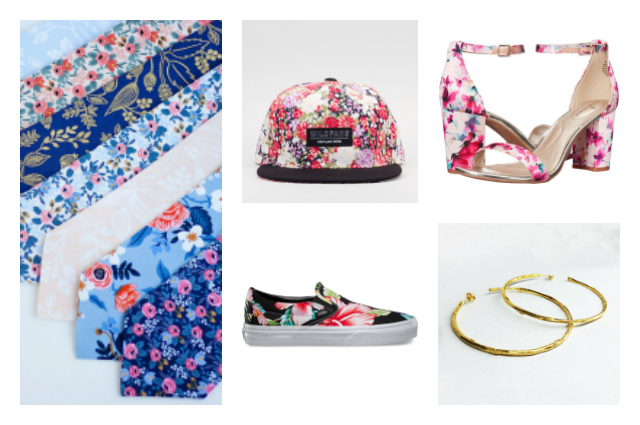 1. Calico Print Ties 2. Snapback Hat 3. Heeled Sandals 4. Floral Slip-Ons 5. Branch Hoops
A floral skinny tie is perfect for wedding season, while a cap and Vans will suit your skater streak — and don't get me started on these big ol' branch hoops.
---
Pure Pigment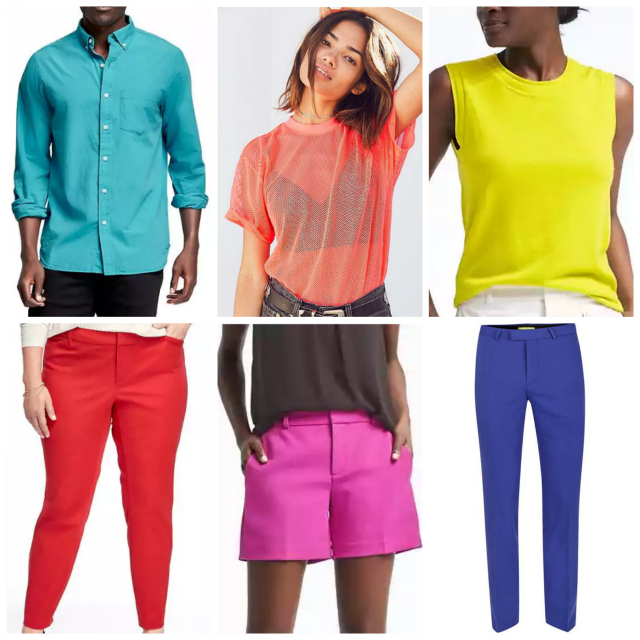 1. Button-Down Shirt 2. Mesh Tee 3. Knit Shell 4. Pixie Slacks 5. Straight-Cut Shorts 6. Blue Trousers
It's been a long, gray winter, and I don't know about you, but my plan is to make it a long gay summer! I'm going to reclaim the joy that wearing color brings me, and I hope you'll do the same (ideally in that mesh tee).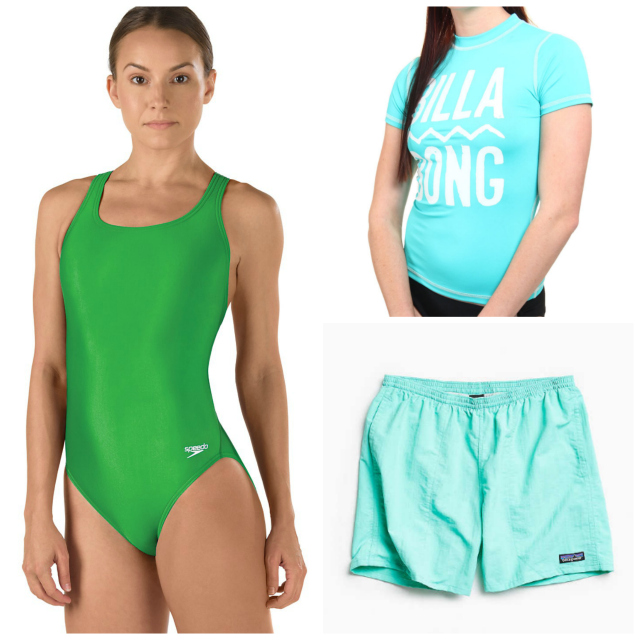 1. Green Speedo 2. Billabong Rashguard 3. Quick-Dry Shorts
Hit the pool in a Kelly green Speedo, or keep it cool in an aqua ensemble.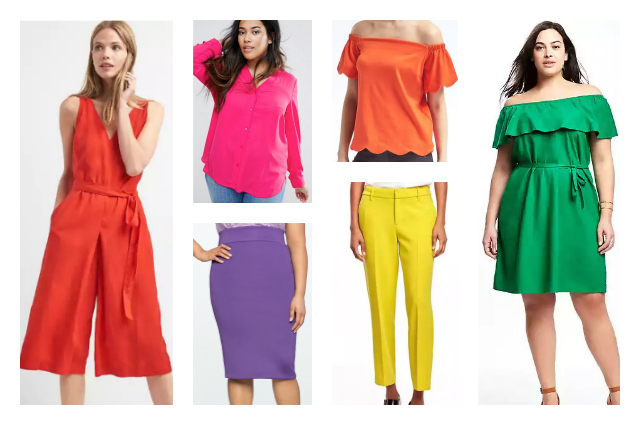 1. Culotte Jumpsuit 2. Silk Blouse 3. Pencil Skirt 4. Scallop Hem Top 5. Pressed-Front Slacks 6. Ruffle Shoulder Dress
I'm pretty print-crazy, but one thing I love about solids is how they lend themselves to more architectural shapes, like this jumpsuit and dress. Sigh.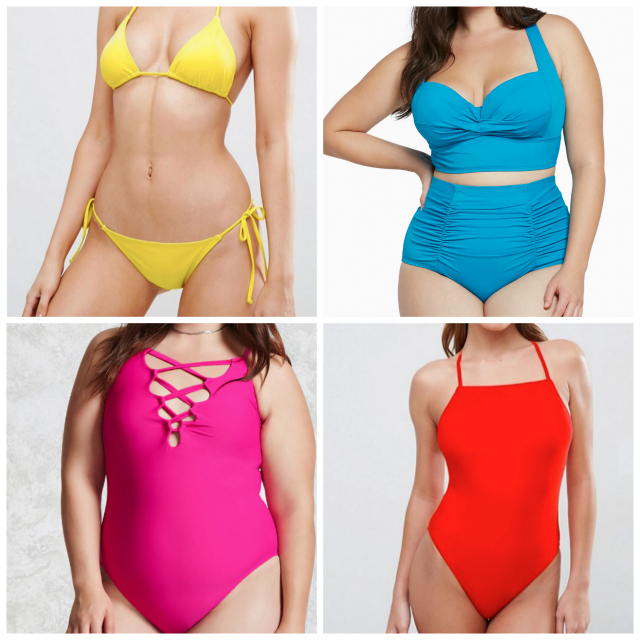 1. String Bikini 2. Halter Bikini Top, Bottom 3. Lace-Up Suit 4.Square Neck Suit
(I mean, what did I just say? Look at all these shapes!)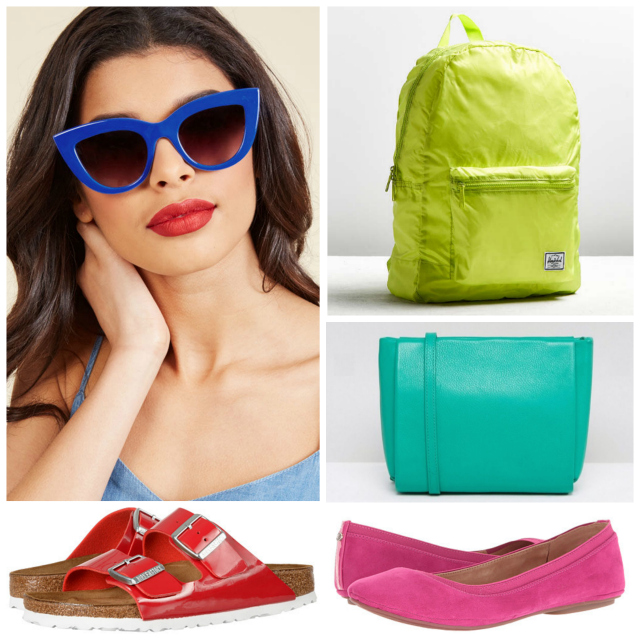 1. Cateye Sunglasses 2. Fluorescent Daypack 3. Teal Cross-Body Bag 4. Suede Ballet Flats 5. Patent Arizona Sandals
Finally, when it comes time to accessorize, give it a go with some Yves Klein blue shades, a highlighter-hued backpack, or some fuchsia flats.
Oh, and one more thing: I've tried to be as inclusive as possible in this guide with regard to size, budget, and gender expression, but I definitely didn't hit every intersection — so if you see something you like that's out of your size or price range, give me a shout in the comments and I'll do my best to find you something similar.
You're all about to fuck me up this summer with how cute you are; I just know it. See you in the sunshine!