Lauren's Lair: NO WAY LAUREN, LIAM IS NOT GONNA WORK ANY MORE SHIFTS MAKING AND DISTRIBUTING LABELS! LABELS DON'T CELEBRATE DIFFERENCE THEY JUST MAKE PEOPLE FEEL ALIENATED.
WHO CARES ABOUT WINTER BREAK ANYHOW IT'S NOT LIKE LIAM HAS A FAMILY OR ANYBODY COULD GET TICKETS TO THE WIZARDING WORLD OF HARRY POTTER!
---
Back at Chez Fawcett, Amy and Sabrina arrive home, full of giggles and a Hitachi Magic Wand. They find Karma not-creepily awaiting their return, Dr. Evil-style.
Amy refuses to disclose where her and Sabrina spent the evening. Karma, who literally one hour ago was going to play guitar behind a tree in order to convince Amy that Felix was playing guitar on her lawn, tells Amy she thought they were past the secrets and lies! Amy says she's got a tiny crush on Sabrina, but Karma's not allowed to police her feelings, especially when they're not about her. Karma, miffed, sees herself out, while meanwhile Sabrina sees everything because she's a creeper.
---
Lauren's still angling to use as much label paper as possible today, but Amy's literally refusing to pick a label. Lauren demands of her, "You like guys, you like girls, just pick bisexual so we can have Christmas!"
Liam's also discarded his labels 'cause it turns out that the guy he thought was his Dad isn't actually his Dad. Nice one, Intern Zita! So, there goes the Jewish storyline. If Liam can't be Jewish, he won't be anything! It'll be anarchy! Now I've gone back to not having anything in common with Liam, besides a passion for fashion.
GOOD NEWS:
Shane tells Noah that it's totally cool that he's homeless, and Noah tells Shane that it's totally not cool that Shane followed him home, BYE.
Sabrina's got her straight sticker on, which Amy assumes was hoisted upon her by Lauren. Nope, Sabrina says, she's realized that she only swings one way! So um/ok.
Uh, then everybody in the room starts chanting for Amy to label herself, it's really weird I want to fall down a hole. Are they making fun of me?
Felix is making Amy a countdown to their date clock! This is cute. Dammit.
Amy emerges from the label booth wearing a bunch of labels and then gives a speech about labels.
Amy: I barely understand myself. Brad, if you're proud of your label, good for you, shout it from the rooftop!
Brad: I'M ASEXUAL!
Amy: What I' m saying is, I'm a walking pile of contradictions. We all are. And none of this equals us. It's just not that black and white. And no one should be pressured to slap on a label so that someone else can define them. That's just kinda douchey.
Everybody cheers enthusiastically. Nobody wants a label! Not even jelly jars! You're just gonna have to guess if it's blackberry or strawberry or raspberry. You might accidentally swallow a big mouthful of grape jelly expecting it to be strawberry jelly. You might eat pumpkin butter when you wanted apple butter! You might think you're about to put Nutella in your mouth and then it will be Vegimite. You might feed your dog peanut butter that turns out to be almond butter. The whole world is full of sandwich spreads and breads of affliction, and the most any of us can do is recycle. That's what it all comes down to.
---
Shane apologizes to Noah for following him home, and admits he was just a little suspicious because Noah always ducks out when things got steamy. I hope Noah is about to be like, "listen, I just get really gassy when I get excited!"
Noah admits that he wasn't kicked out of his house for being gay — he was kicked out for being trans. Shane's surprised, but is mostly okay with it and kisses Noah really hard and then hugs him and then maybe seems a little bit less sure.
---
Liam arrives home to the smell of hot latkes crackling on the oven and my Mother asking me to set the table WAIT NO, it's just Lauren, bringing the menorah out of the garbage can like the Maccabi warrior she is.
Lauren says that if Liam feels connected to the Jewish faith then he can still be Jewish, who cares about his alleged Dad! Let's all forget how he got kicked out of his synagogue for hooking up with the Rabbi's wife and celebrate the miracle of Hanukkah, the Festival of Lights!
---
Sabrina was so excited about Amy's speech about not wanting to label herself! I seriously am going to stab myself in the eyeball every night of Hanukkah. Sabrina found Amy's speech inspirational!
Amy: Does that mean you still wanna find a girl to kiss?
Sabrina: I think I already found one.
AND THEY KISS. It's actually reasonably passionate and convincing!
Felix and Karma, of course, are en route to Amy's house when this shit goes down, and Felix is about to make his next grand gesture when they spot the Dos Amigos on the lawn, cleaning each others' tonsils. Womp!
---
And now, I'd like to leave you with some imagery I hope you dream about tonight: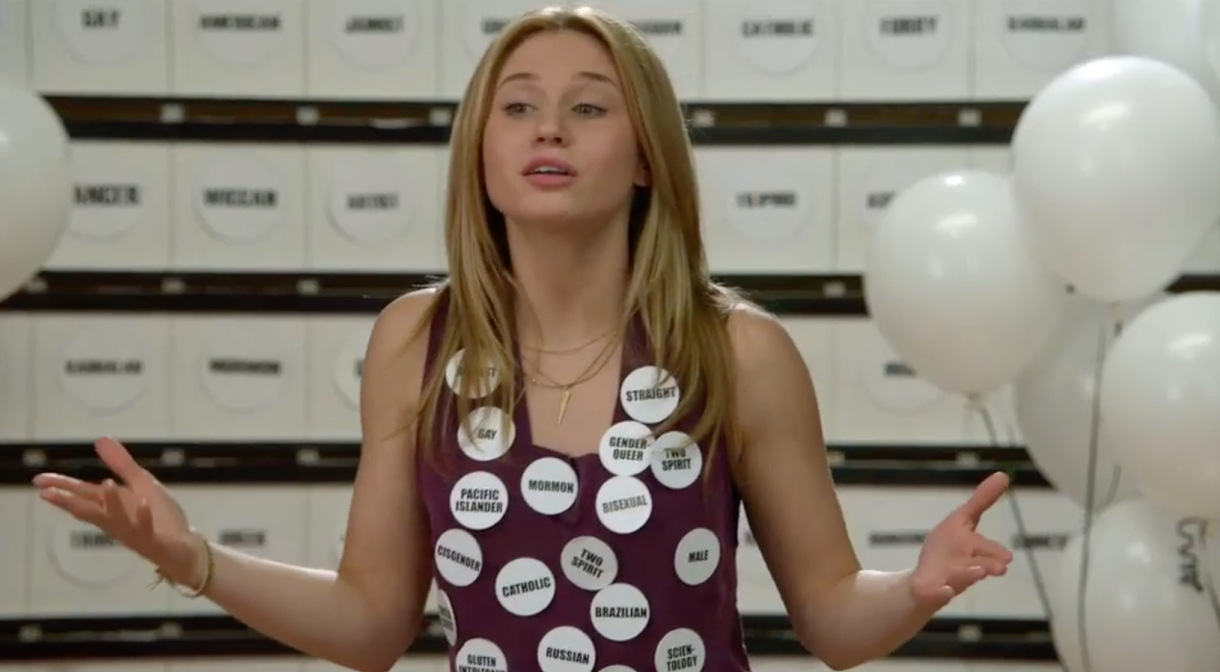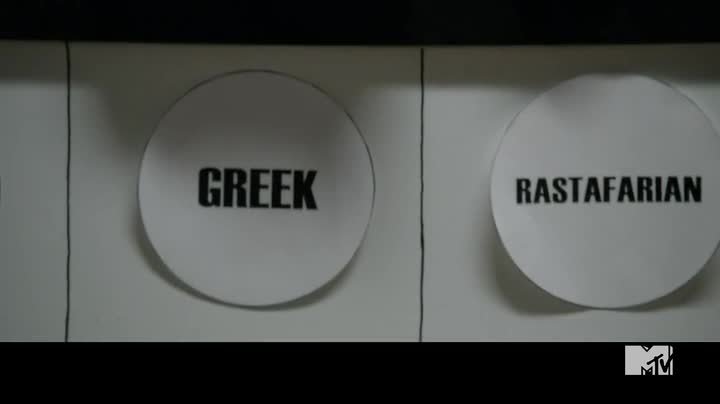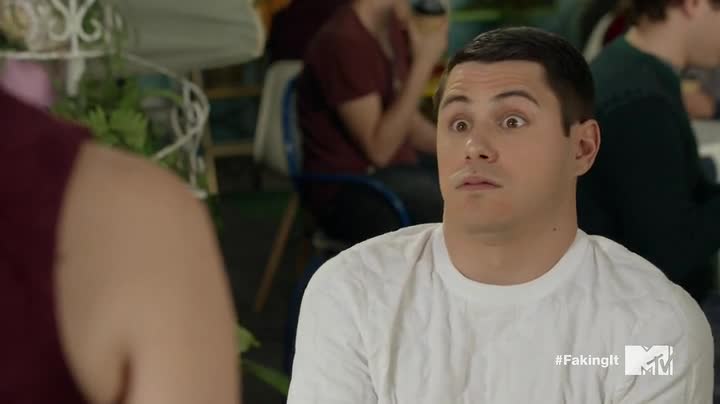 Pages: 1 2See entire article on one page