On the first of the month, Facebook filed to become a publicly traded company and announced that it hoped to raise a quick $5 billion dollars in its initial public offering, the largest IPO in history. After turning a $1 billion dollar profit in 2011, Zuckerberg, the company's newly-minted chairman and CEO, will become the largest and most controlling stockholder. Those of us on the other end of the server, the users, frienders, likers, and content-creators, will continue to be paid in zombie invitations, pokes and almost-monthly UI changes.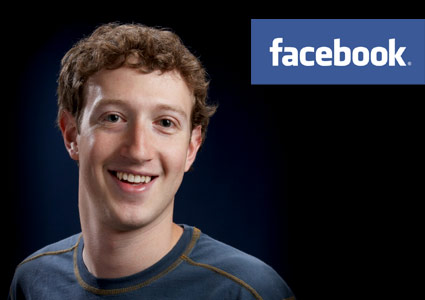 And why shouldn't we? Asking users to get paid is like saying that Verizon should pay their customers for calling their friends, argues Sandeep Dahiya, a finance professor at Georgetown University. Others liken it to a café paying patrons for hanging out. No one argues that having people at a bar or restaurant helps create the atmosphere, but you'd be hard-pressed to find someone who thinks it makes sense to pay them for doing so.
The problem is that these metaphors don't reflect the world of social media. Facebook and its ilk are unlike anything we've ever had to deal with before, economically or socially. So far, most new media sites have relied on an advertisement-based business model. They offer a free service in exchange for the opportunity to mine users' profiles for information which is then sold to advertisers. So far, it's been working. Along with multi-billion dollar revenues, Facebook has seduced 845 million users, 80% of whom live somewhere other than the U.S. or Canada. From Hollywood to Bollywood, Facebook has become a permanent facet of the cultural landscape and its influence just keeps growing.
But not everyone is singing Facebook's praises. Jaron Lanier, author of You Are Not a Gadget and coiner of the term "virtual reality," thinks the company needs a serious overhaul. "I'm not in any sense anti-Facebook. In fact, I believe that wealthier users in the long term will make for a wealthier Facebook, which I would view as a good thing." What he's talking about is the possibility of Facebook paying users for generating content.
Lanier wants Facebook to consider a model that allows for more reciprocal payment between the company and its users. If Facebook charged users a small amount to use the website and paid them for creating content that appeals to other users and third parties, the company could continues to make (gobs of) money while sharing that wealth with the people that take their software from machine to meaningful.
If it sounds implausible, take a second to think about everything that our technology can do. There's already an abundance of data-mining software that generates information to be sent out to advertisers; Lanier is suggesting that they redirect that information so that they can pay the deserving parties. And for good reason; the alternative is an ugly future dominated by commercialism and concentrated wealth.
"That's a dead end in the long term for civilization. I mean, you can't have advertising be the only official business of the information economy if the information economy is going to take over."
If advertising becomes the only way to make money, we've got bigger problems on our hands than whether or not I get $3 every year for participating in Facebook. More often than not, advertisements are made to appeal to the lowest common denominator. Which isn't exactly great news for innovation.
If BBC let me embed a video here I would, but they won't so I can't. But it is so worth watching that I made this whole link so that you'll go watch it now. 
Lanier has some thoughts about how we can move away from advertising-centric online business models and advocate for progress on the Internet and in real life. He thinks we should pay each other for things we like. By using our money to show interest in things, we're fighting oppressive capitalism with more capitalism, and helping create a mobile middle class. With our society becoming increasingly mechanized, it's easy to forget that the things we really enjoy don't come from computers, they come from other people. Most of us don't love Facebook for its flawlessly engineered software, we love it because it lets us keep up with our family who lives far away and our friends who we haven't seen in ages. By paying for what we like, we're creating a sustainable model that encourages creativity, appreciates differences and, according to Lanier, supports democracy.