On Monday night I sat in the living room talking with friend and technology writer Taylor Hatmaker about whether she had heard of new anti-Facebook social media platform Ello. She had written days earlier about Facebook's crackdown on the real name policy and how it disproportionately affects LGBT populations, so I thought she might be interested. We noticed a movement among our friends, the majority of whom are queer, towards this sparse but sleek new invite only social media platform and figured it was worth signing up, you know, just to see.
The next day we saw more and more invites being slung around Facebook and elsewhere. This was certainly something. She published a piece calling it The Great Gay Facebook Exodus and from there everything blew up.
Ello looks promising. People seem to like its minimalist design and creator Paul Budnitz, also the founder of toys-for-grownups line Kidrobot (as well as Budnitz Bicycles), seems to have just the right balance of enough-but-not-too-much hipster cred to carry it off. But the platform is new, buggy, and does not have a lot of the features that we have come to rely on in Facebook? So clearly it is a deep mistrust, even hatred, that is sending users to Ello in droves. So is our trust in Ello founded?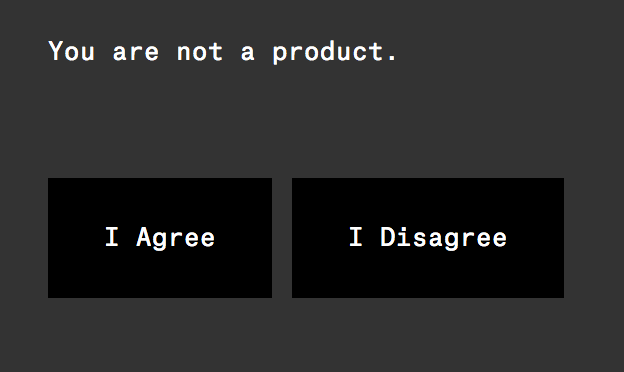 On one hand Budnitz seems to embrace the influx of queer members and appears to be shaping what features they go live with next our communities in mind. He had heard of the Facebook naming drama and started paying special attention to his new user base after some Radical Faeries began signing up last week. And although he stresses that Ello was not built in response to anything Facebook or any other social media platform has been doing, they readily take this opportunity to provide something the giants lacks saying,
We are super-excited to see so many members of the LGBTQ community joining Ello. So awesome!

…Ello doesn't care who you are, what your sexual preference or gender is, and it does not make us more money if we did know. We don't require (or even ask) our users for their sex, age, gender, location (we don't store it), or anything else. We don't geolocate each of our users individually and store that data. You can be anyone you want on Ello.
One of the first promises they have made is to safeguard users saying:
Some of the queer users on Ello have asked us to add some additional privacy functions to Ello, so they can block specific users from seeing their profile. We totally understand why this is important, and have moved this to the very top of our list. User blocking and new privacy functions will be live very soon (and may already be live the time your article is published).
Together this all sounds dreamy.
Not everyone is convinced. Users have already joined and left due to blocking not yet being in place. Others merely have concerns. Andy Baio, founder of the popular Portland based technology festival XOXO, expressed several in a letter he posted to Ello itself:
The About section makes it seem like Ello was built independently, a group of artists making something for themselves, presumably funded by volunteer effort and maybe a seed investment from Ello president and CEO Paul Budnitz…

But a little digging shows a much more predictable source: they took a $435,000 round of seed funding in January from FreshTracks Capital, a Vermont-based VC firm that announced the deal in March.

Why is this problematic?

…VCs may invest in things they think are interesting or want to exist, but they primarily invest money in startups to get a return on their investment, on behalf of their limited partners. That return usually takes the form of an exit: an acquisition or an IPO…

…But they completely fail to disclose how Ello is being funded now, which matters just as much, if not more, as any future revenue plans…

…At the moment, Ello is a free, closed-source social network, with no export tools or an API, fueled by venture capital and a loose plan for paid premium features. I think it's fair to be skeptical…
Nevertheless the surge continues with technology sites beyond a queer audience debating Ello's merits. It is a platform currently struggling to keep up with the influx of new members, despite Budnitz's assertion earlier this week that, "Ello can handle a LOT of traffic. No promises that their won't be any hiccups, but this is not a concern." Seeing as Thursday saw a suspension of any new invites it seems concern has grown. But Hatmaker, who is quickly becoming the go-to tech journo on Ello, extolls their imperfections as a sort of zeitgeist that reminds us of the early and exciting days of internet communication. "FTR, right now Ello is sort of like a broken hybrid version of proto-Tumblr x Twitter," she says, "but all of my queer friends are hanging out there so…" Is nostalgia enough to distract us from the very real, and often quite annoying, growing pains the fledgling network is experiencing? Is a clean interface too clean when we can't easily navigate to things as basic as search, FAQ or the oft-referenced Manifesto?
Ello has plenty of bugs that foil and frustrate, which is understandable; no one could have anticipated the current influx. And in some ways the broken inefficiency even seems rather quaint. But mashing to keyboard, and perhaps your head against the wall, when your search turns up nothing or the scroll won't keep scrolling won't seem cute for long. User @sallysallysally expressed her frustration with "…Captain Obvious reporting for duty: this thing is buggy as fuck and my feeble Virgo brain can't take it," while @turtlej complained, "What genius decided to have a hidden post button? Seriously fucked up."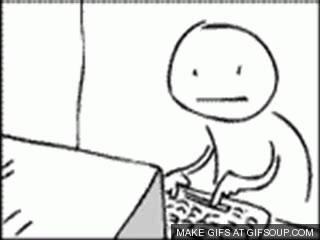 These things are likely temporary. It's really Ello's core functionality that matters and Budnitz seems amenable to curating these based on the needs of Ello's user base. A network as small and new as Ello is also agile enough to respond and implement fairly quickly. So the question becomes: What do we want?
Upon joining my first post on Ello was to ask, "There are a lot of features we've gotten used to on FB that aren't here yet. What are you looking for most? What are some new features that FB doesn't have that you would like to see here?" And though I did not specify features for the LGBT community I would estimate that my friends and followers in the early days of Ello adoption are 50-95% queer.
Beyond the blocking feature, the biggest need/wants I've seen are for a mobile apps and events. No matter that Ello's responsive design actually lends itself quite well to mobile viewing, folks are used to being led to water with a dedicated, downloadable thing. And Facebook's events calendar/invites have become so ubiquitous that checking your Facebook has become tantamount to checking your schedule for many of us, at least for non-work related activities.
Alternately, we seem quite divided on Facebook's "like" feature with some users, such as @sts saying, "I DO NOT want a like button. i DO want private messaging," while others such as @jondamon "…wanna like shit, and unsubscribe to ppl. already." Tongue-in-cheek as this may be, there is most certainly uncertainty about the desire to "like" (or "love" as the feature is to be called when Ello implements it). Does its ease make it insincere? Indeed, sincerity appears to be one of Ello's biggest selling points. Though the word isn't necessarily used anywhere the internet has become so large and impersonal that the "friendly yet invite-only" platform presents itself as such in a way giants such as FB never could. Is our rush to it then (comparable, in some small way, to gentrification) ruining the very thing we so badly want?
Even that realization, however, does not stop us from wanting, from comparing Ello's limited features to those we have become familiar with. And here is what Ello says is in its roadmap:
User blocking
Inappropriate content flagging
Audio integration (Soundcloud)
Private Accounts
Rich (multimedia) commenting
Mobile web refinements
Repost w/ author attribution
Notification Center
Online/offline user designation
Love + Love bookmarking stream
Emoji index
Video integration (Youtube, Vimeo, Instagram & Vine)
@@ Private Messaging
Auto-push posts to other networks
iOS & Android mobile apps
These seem reasonably universal and echo some of my chief needs, which were stated even more precisely by @osworth: "I can tell you what I don't want. Clutter. Videos that play. An algorithm that decides what I see. What I do want—opposite threading. My friends to all jump ship. The ability to easily share content (since content is what I do)."
Besides the recent "real" name policy the feed algorithm has been Facebook's most maligned recent decision. But where I see the naming policy as clearly problematic and something FB has done solely for the benefit of the company and not for users, the feed is a bit more complex. Right now I can go through my Ello feed and see everything since I last logged in without too much trouble. But that is because I have less than 150 friends. What happens when we reach the 1000+ level, a place many of us inhabit on all our other social media spaces? Ello recommends that you only place about 60 in your friends list. But I use social media very much as a media tool and want to see content from a host of other sources, even if I could cap my real friends at 60. So what is the solution here that isn't evil? Multiple lists? Putting an algorithm on your "noise" feed but leaving your "friends" untouched? Is there something more magical?
LGBT users, and users in general, are fed up with corporate social media. We want the fairy tale, so when we see an opportunity to create our own online utopia we take it. But Ello is not that magical safe space made just for us. It, like the rest of the world, both on and offline, a place to explore with our wariness goggles on. It's a place where, seemingly, we have a voice and can help shape policy and innovation. What shape we make it, what shape Paul Budnitz and his VC backers allow us to mold, is yet to be seen. I'm excited. But I am also skeptical.
---
This has been the ninety-seventh installment of  Queer Your Tech with Fun, Autostraddle's nerdy tech column. Not everything we cover is queer per se, but we talk about customizing this awesome technology you've got. Having it our way, expressing our appy selves just like we do with our identities. Here we can talk about anything from app recommendations to choosing a wireless printer to web sites you have to favorite to any other fun shit we can do with technology. Header by Rory Midhani.