It's a great time to be a Carly Usdin stan: In addition to her short film, Misdirection — which is hitting the festival circuit hard this summer; and which was so beloved at A-Camp, the audience asked for it to be screened a second time — BOOM! Studios announced today that she's teaming back up with artist Nina Vakueva for a new Heavy Vinyl original graphic novel! Yes, your favorite music store gal pals/secret fight club are returning! Would you like an exclusive peek at the cover? Well, of course you would.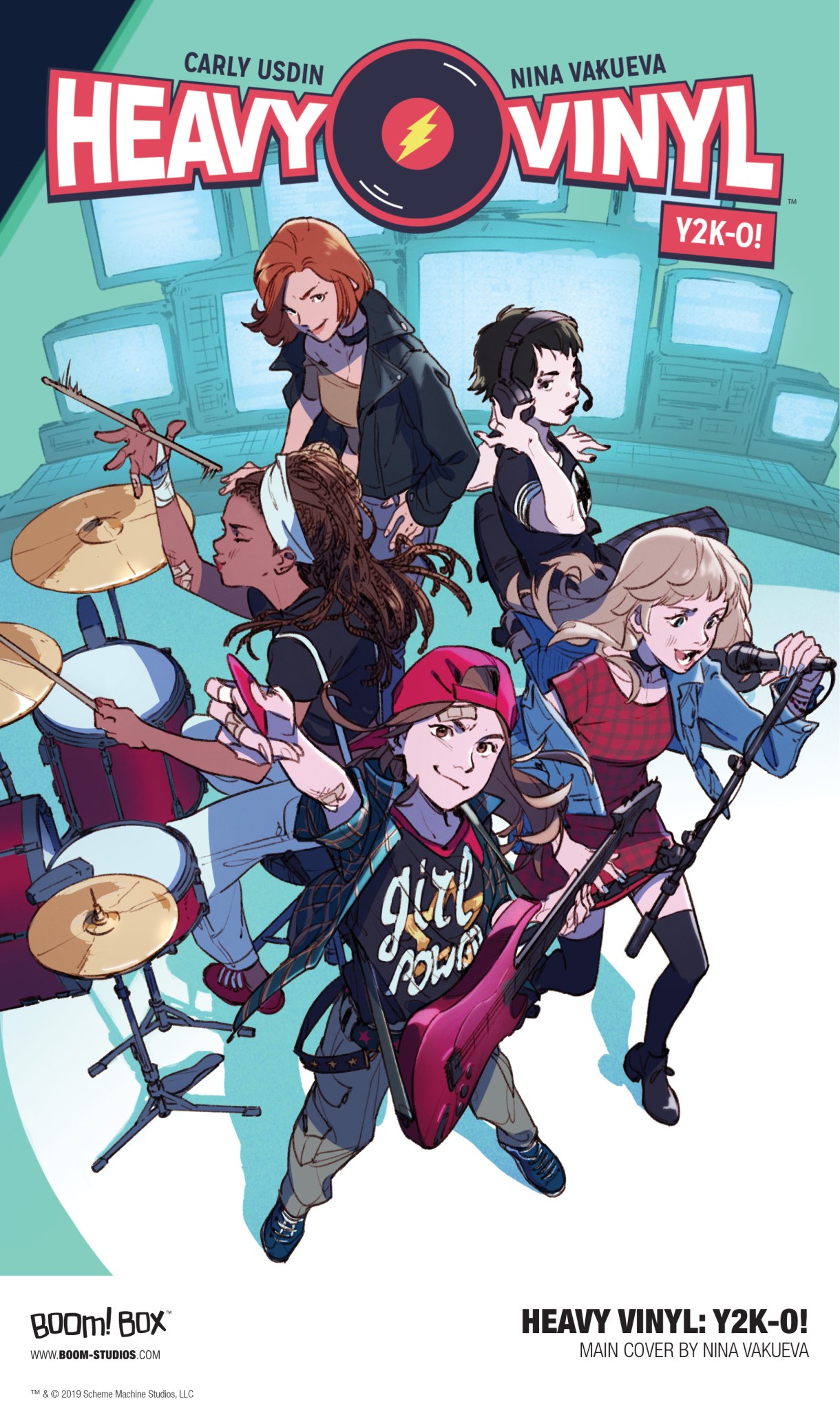 "Getting the chance to continue the Heavy Vinyl story is a dream come true! I'm thrilled to be reunited with my precious little '90s babies. The story picks up a few months later — It's 1999, digital music and file sharing have upset the status quo, and Y2K approaches!!" Carly Usdin said. "You can expect the same level of exhaustively-researched pop culture references with new characters, a new mystery, and more Chris/Maggie cuteness. I've been having a great time writing it, and I can't wait for fans to read it."
Heavy Vinyl: Y2K-O will be available in March 2020. You can follow BOOM!, Carly, and Nina on Twitter to stay up to date and find out more!
---
Before you go!
It takes funding to keep this publication by and for queer women and trans people of all genders running every day. And A+ members keep the majority of our site free for everyone.
Still, 99.9% of our readers are not members.
A+ membership starts at just $4/month.
If you're able to, will you join A+ and keep Autostraddle here and working for everyone?
Join A+