One could argue that there is no specific correlation between homosexuality and an affinity to the films Grease and Grease 2, but the employees and writers of this website would not be amongst those ones. We believe deeply in the Grease-to-Gay pipeline, as explored in articles such as Why Did We Love "Grease" So Much As Gay Children?. Therefore, in honor of Grease: Rise of the Pink Ladies, the new Grease reboot that premiered on Paramount+ this week, the TV team (with special guest Vanessa Friedman, noted Grease 2 Superfan) gathered as a family to rank the legends of both cinemas. By lesbianism, of course!
---
33. Louis DiMucci, Grease 2
Riese: Coercing a girl to participate in sexual activities by lying to her with the primary argument that sex is necessary in the name of patriotism and a reverence for the US military is as heterosexual as it gets
Valerie: definitely straight (derogatory)
Natalie: worse: straight and republican.
32. Vince Fontaine, Grease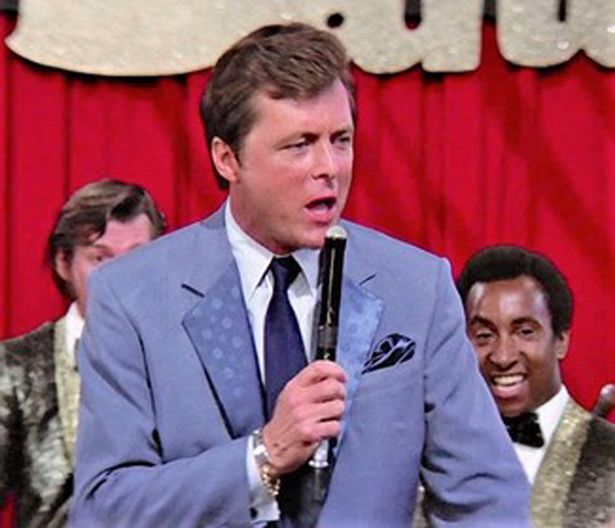 Carmen: I quite literally want to give him negative points.
Where is the negative points option.
Natalie: Agreed, Carmen. I was thinking, "is there a zero option?"
31. Patty Simcox, Grease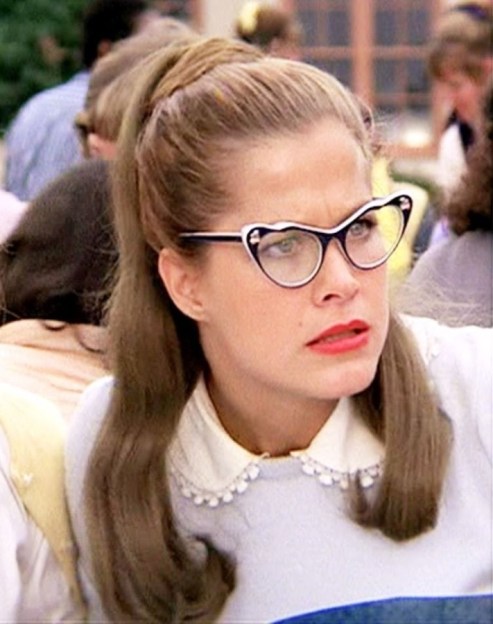 Kayla: she's a narc
Riese: definitely is going to micromanage the bridesmaids at her (heterosexual) wedding into absolute misery
30. Coach Calhoun, Grease & Grease 2
Riese: He's straight but there's nothing wrong with that!
Dad, not Daddy
29. Leo Balmudo, Grease
Carmen: no.
28. Doody, Grease

Riese: the upskirt creeping is a hard no
Vanessa: i literally don't remember this man which tells me he's very straight
27. Putzie, Grease
Riese: clumsy, young, means well
but also was homophobic to sonny
maybe internalized homophobia
Vanessa: why do i not remember any men in these movies i love
Carmen: Vanessa, because you are gay.
26. Goose, Grease 2
Carmen: Inconsequential, but ultimately inoffensive
Natalie: Not a lesbian but he met with Michael under the bleachers so I'm not totally discounting him as a member of the alphabet mafia.
Vanessa: gay 4 davey
25. Marty Maraschino, like the cherry, Grease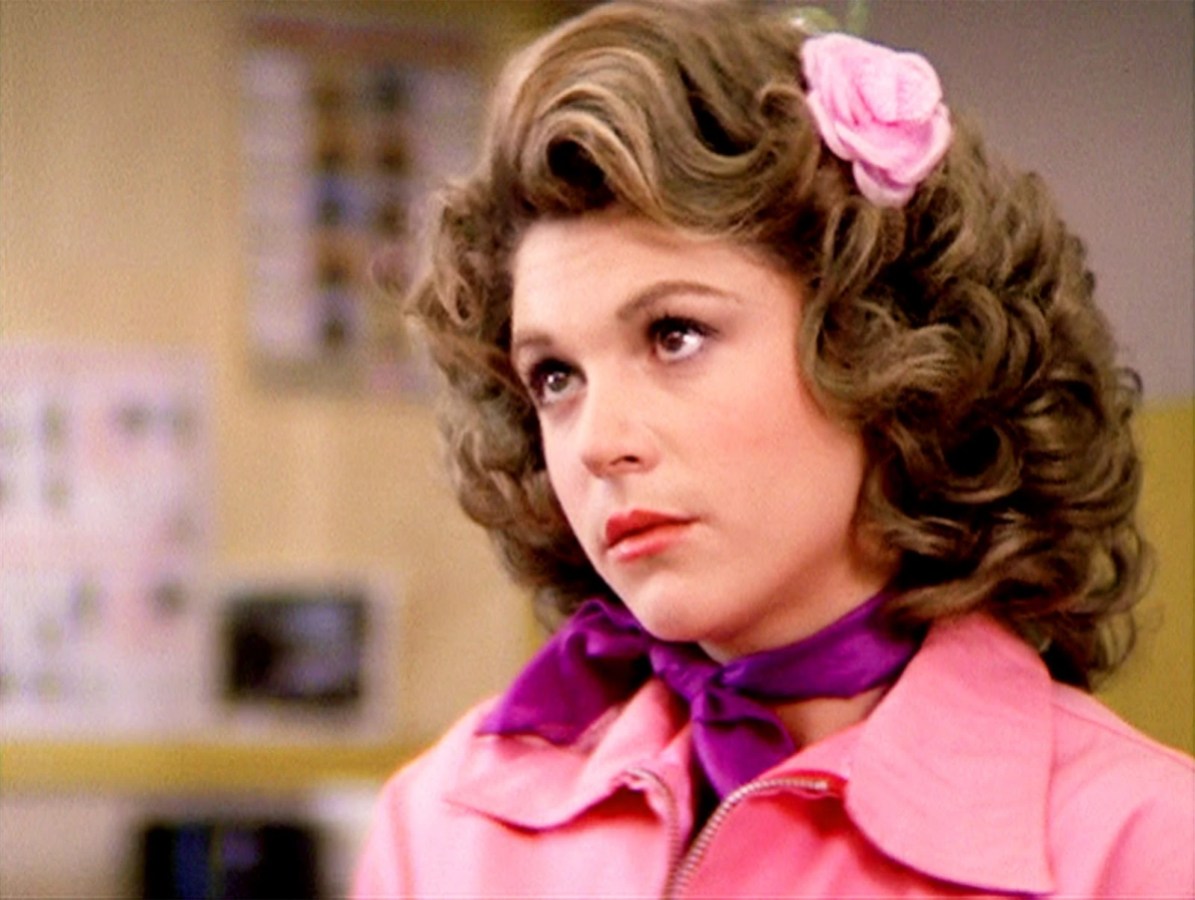 Carmen: Marty Maraschino had a crush on Rizzo for all of Sophomore year.
24. Paulette Rebchuck, Grease 2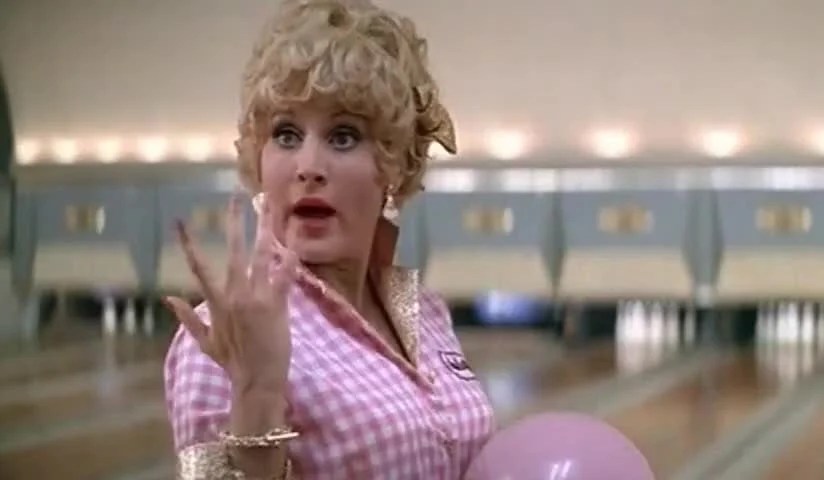 Valerie: She doesn't give me queer vibes but she does give me the vibe of the ally who will bring up that she has a gay friend as often as possible.
Riese: Yea big ally vibes here
Natalie: She's your straight friend who is somehow blessed with better gaydar than you.
23. Cha Cha, Grease
Kayla: honestly she's mostly getting points bc I was kinda obsessed with her mean energy as a baby gay
Valerie: She'll go on to hook up with fellow members of the dance team in college but ultimately wave it off as a phase and not really mention it again until one of her kids comes out and she's like "You know, I dipped my toes in the lady pond once"
Carmen: The grand foremother of one Santana Lopez
22. Tom, Grease

Valerie: So soft!
Carmen: The sweetest boi.
Just vibes and eyebrows. No thoughts.
21. Eugene, Grease & Grease 2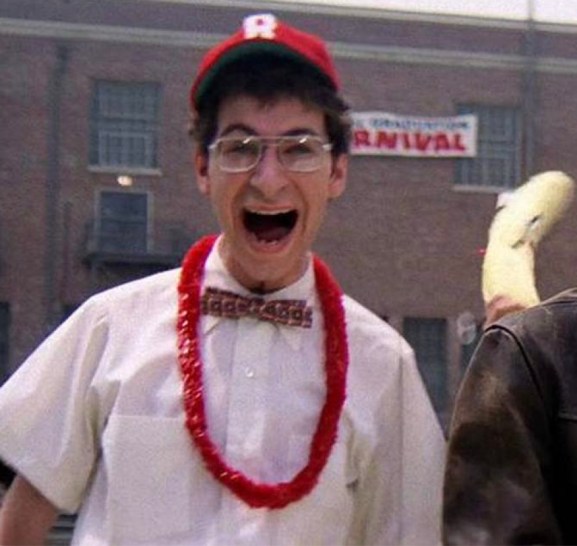 Riese: bi wife guy
Valerie: He'd campaign for his favorite ship in AS March Madness
20. Davey Jaworksi, Grease 2
Riese: there is something queer about riding in the sidecar of goose's motorcycle
Natalie: The glasses alone are swaying me…
Vanessa: in my mind davey and goose are absolutely in love i won't be hearing otherwise
19. Johnny Neorgelli, Grease 2
Shelli: Came out in the 70s when disco did something to him
Vanessa: SHELLI
18. Sonny, Grease
Riese: lesbian points earned for having a bark that exceeds his bite & lusting after marty, deducted for doing sandy dirty at the dance
Kayla: having 1 piece of jewelry you wear every day is gay
17. Sharon Cooper, Grease 2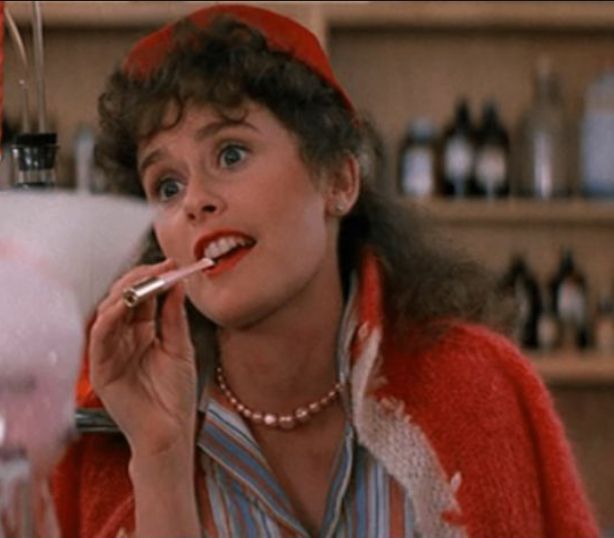 Riese: skilled thrifter, really committed to rehearsing for the talent show
Valerie: Something about her collar(s) is gay to me
Shelli: Straight and annoying and probably not an ally – cute hats tho.
Vanessa: agree with shelli, her boyfriend is a straight republican who i feel like she'd defend no matter what
16. Mr Stuart, Grease 2
Carmen: Ok but hear me out! HEAR ME OUT!
This is a middle aged soft butch whose household chores include but are not limited to: making the French press coffee in the morning, tending to your little patio garden of potted plants, knowing the best craft beers no matter what bar you are at on date night, cleaning the counters and taking out the trash before you go to bed.
Riese: def a plant lesbian
15. Sandy Olsson, Grease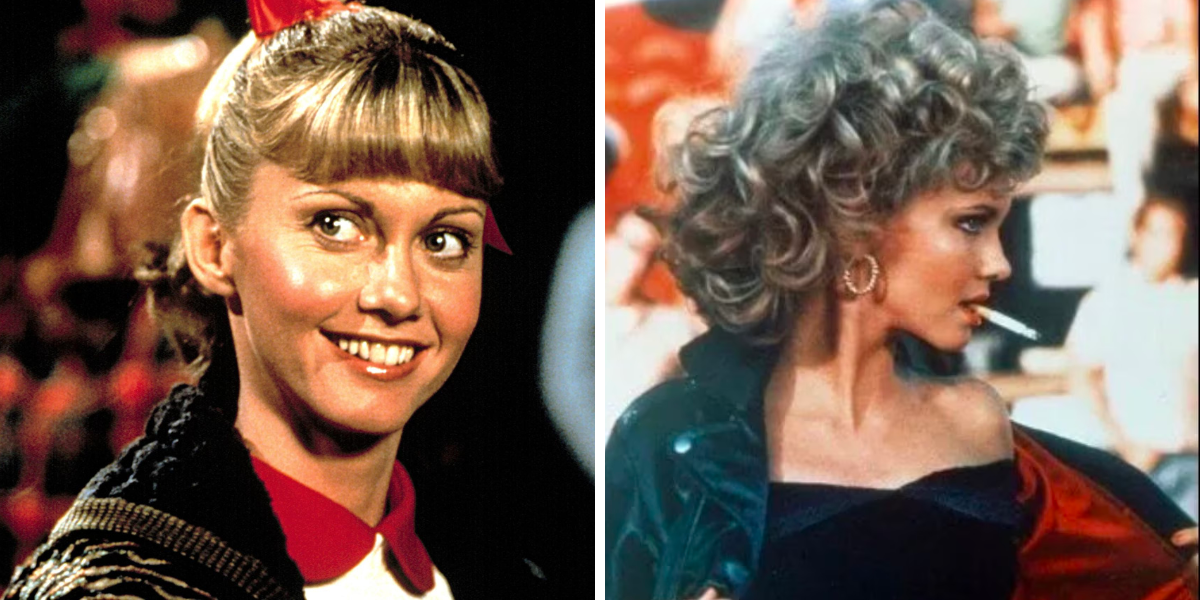 Kayla: she represents both sides of the good girl/bad girl dichotomy in a way that simply screams closeted high femme dyke to moi
Valerie: Look At Me I'm Sandra Dee (Reprise) is a coming out song, I won't be hearing arguments at this time. I didn't realize that I shipped Rizzo and Sandy until doing this ranking but I'm all in now.
Shelli: So straight that it's wild
Drew: Literally she may be straight, but spiritually she ends up extremely gay.
Vanessa: i'm torn between her being clearly straight and a literal separate character from hot bad girl sandy at the end vs her being the closeted version of hot bad girl (high femme gay as fuck) sandy at the end
much to think about
Carmen: The Triptych of Sandra Dee.
14. Principal McGee, Grease & Grease 2
Valerie: Too easily scandalized
Shelli: Lesbian, everyone knows, has dykin' potlucks on Saturday nights with her own pink ladies.
Natalie: In a secret relationship with the shop teacher. Those pearls and earrings Ms. Murdoch wears actually belong to Principal McGee.
Vanessa: when she says "these are MY boyswp_postsabout the t-birds during the rehearsal process i knew in my heart she was a dyke
13. Blanche, Grease & Grease 2
Kayla: Gay Auntie Energy
Carmen: BIG Gay Auntie Energy
12. Miss Mason, Grease 2
Shelli: Pam Anderson of the 50s and has a high femme long distance girlfriend
11. Rhonda Ritter, Grease 2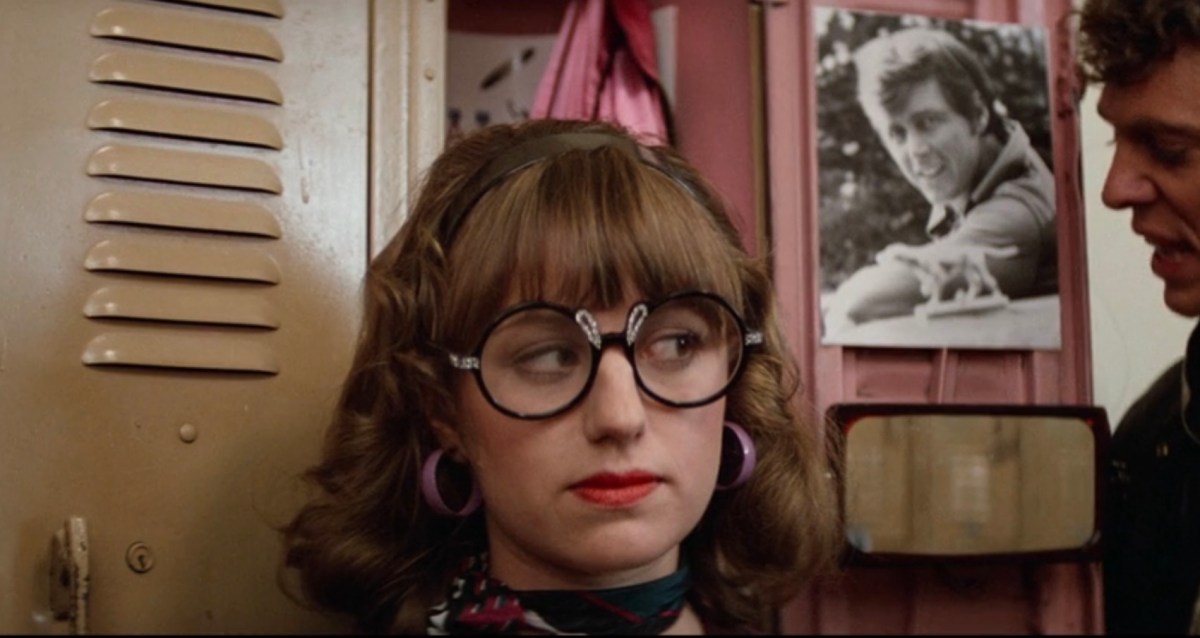 Riese: bisexual energy, great bangs
Shelli: Bisexual for sure
10. Jan, Grease
Riese: Cozy pajamas, imitating Bucky the beaver
Kayla: representation for kind of annoying but ultimately endearing loud goofy theater gays
Valerie: Felt left behind when her friends started liking boys, leaned into her childish interests to compensate.
9. Frenchy, Grease & Grease 2
Riese: it's the hair
Valerie: Also she's really into dream interpretation which feels queer to me
Shelli: An ally but VV straight
Drew: idk she has very bisexual energy to me
Carmen: The energy is that her hair color is entirety the bisexual pride flag, all at once.
8. Vi, Grease
Riese: elder dyke energy
Valerie: yes very Bev from A League Of Their Own, gotta look out four our own vibes
7. Danny Zuko, Grease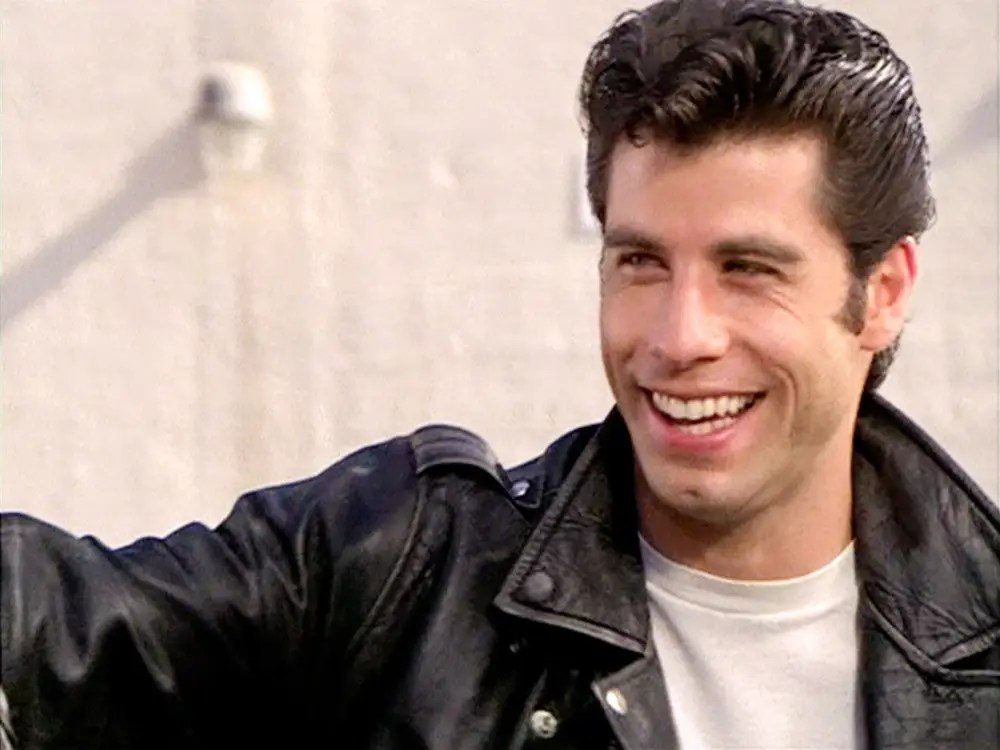 Riese: in an alternate reading of sandy's season-ending makeover, long maligned by feminists, danny is simply a power bottom in search of a hard femme top who will literally walk all over him. he has no use for the passive heterosexual sandra dee, he needs a woman who challenges him to keep her satisfied and puts out a live cigarette on the dirt in his face
Kayla: his performative masculinity is clearly an overcompensation for baby butch frustration
Drew: The whole movie is him trying on various lesbian identities: the romantic, the greaser, the mechanic, the athlete, and, ultimately, the wife guy.
Vanessa: the greaser to wife guy pipeline is real!!!!
Carmen: The shine of the grease slick (pun not intended) in Danny Zuko's hair is so butch, and no I will not explain.
6. Stephanie Zinone, Grease 2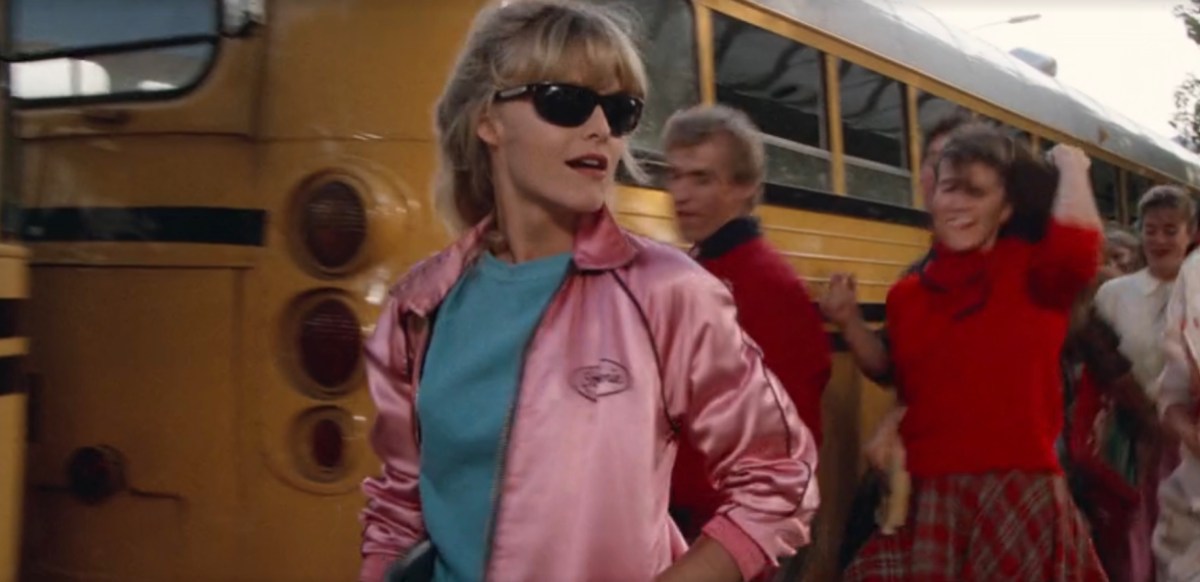 Kayla: only a homosexual can wear a jacket that well
Vanessa: MY ROOT, MY LOVE, MY LIFE
5. Kenicke, Grease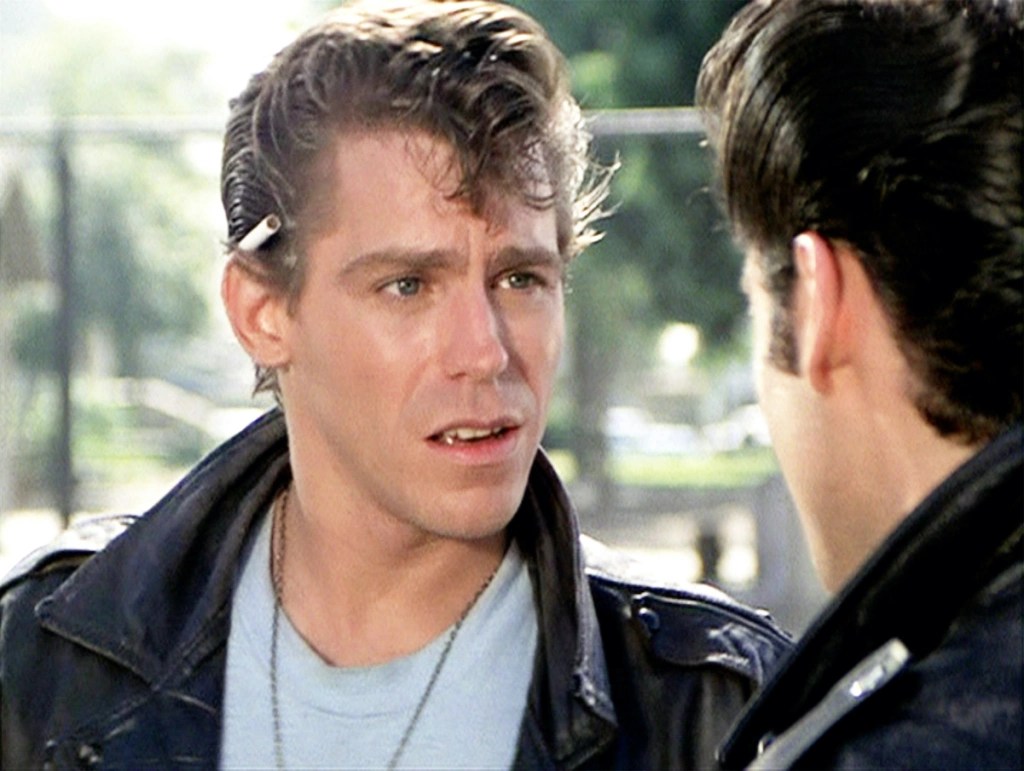 Riese: Hey Mamas lesbian
pretends to be hard, is in fact soft
wants to immediately provide for rizzo's hypothetical baby and then u-hauls regardless
Kayla: I dressed up as him to go to a queer dance party in my early 20s sooooo
4. Michael, Grease 2
Riese: looks great in sweater vests and leather vests
Valerie: The teen queer impulse to change everything about yourself so a girl notices you is relatable.
Natalie: Is he gay or just British?
Drew: This is a lesbian trans woman
3. Betty Rizzo, Grease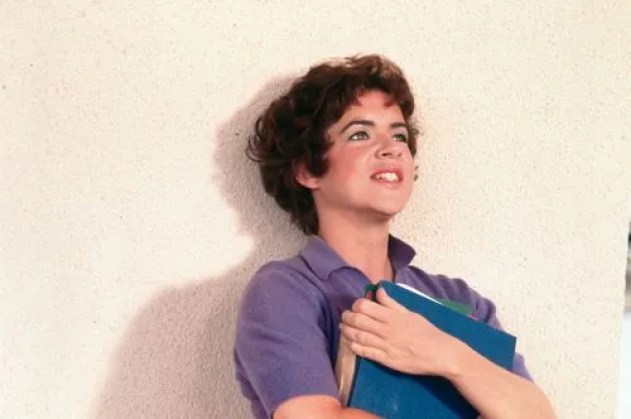 Valerie: Rizzo had a reluctant crush on Sandy and you can't convince me otherwise
Shelli: I think this is a case of « Is she hot and queer or just hot and confident » as much as I want the pencil skirt to add on layers of dykin I am only in the middle – extra points for the haircut though.
Riese: agree shelli yes
Carmen: Would any of us be here without her?
(I am "us")
she's an icon she's a legend and she is the moment
2. Mrs Murdoch, Grease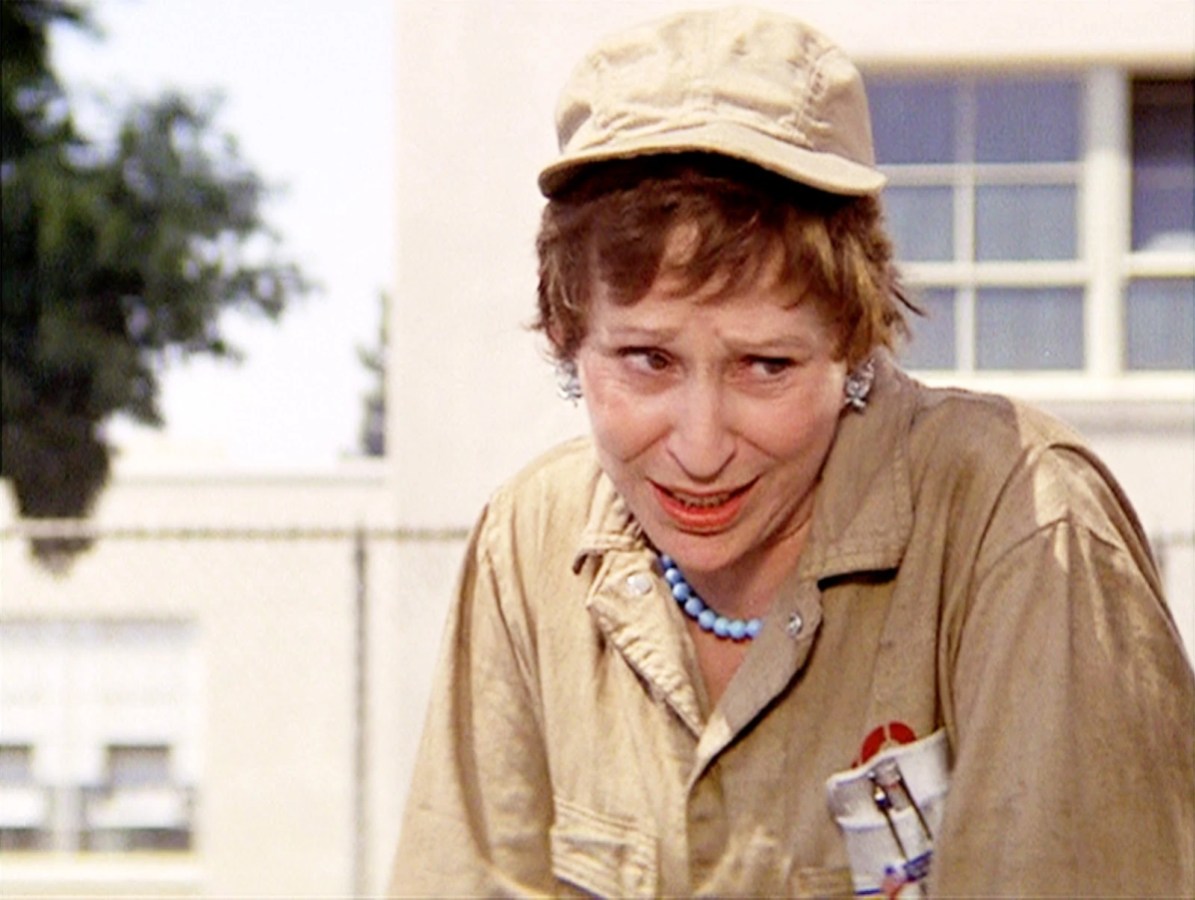 Riese: i mean… this is a queer coded character right she's a shop teacher in 1959
Valerie: I bet the principal made her wear that jewelry, there's no way a shop class teacher would actually want to be wearing snag hazards around her neck and in her ears.
Gay.
Natalie: Yeah, the jewelry feels like a mask.
Carmen: That's a lesbian for sure.
1. Dolores Rebchuck, Grease 2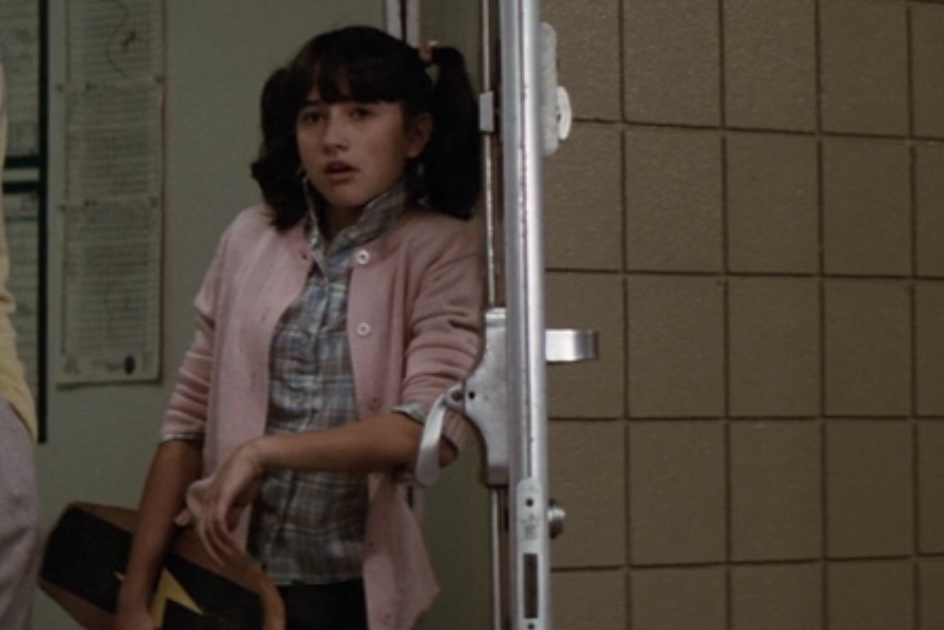 Riese: tiny skateboarder with punky brewster vibes, wants desperately to be one of the girls
Shelli: Lesbian and future publisher of some underground magazine in the 70s
Drew: Gosh I love Pamela Adlon