Holy hell I was not ready for Shivana Sookdeo's wild new 40-page comic Write Write Kill. I thought I was, but I was absolutely not. I guess the absolutely striking cover, made up of a solid black background with gold foil and ribbon with ghastly white teeth sprinkled across it, should have warned me. I guess the warning that there was violence and artistic gore should've warned me. But wow, this comic is intense, and it's vicious and it's beautiful and it's terrifying. This comic is monstrous. Write Write Kill is a comic about plagiarism. It's a comic about stealing words and stealing lives. It's incredible.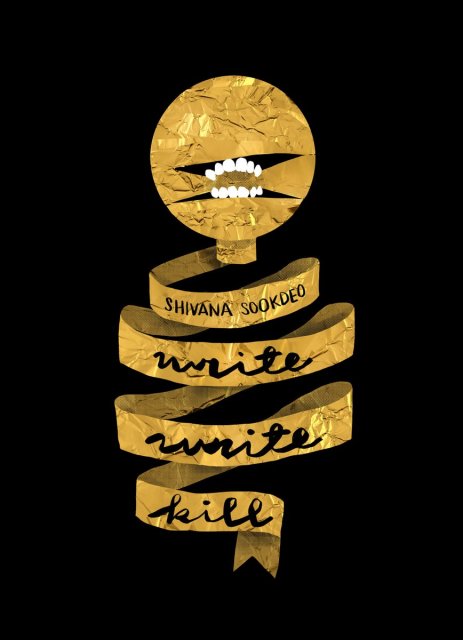 The protagonist of the comic is a white male writer named Thomas Gestas who, at the opening of the comic, receives his 100th rejection letter and starts to spiral into anger and jealousy. He feels like he's being deprived of something that's rightfully his. When he goes for a walk, he hears a woman talking, and starts to see her words as if they're written on gold ribbon coming out of her mouth. He needs these words, he needs them to be his, he deserves them. He's the writer, not this woman walking down the street. So he steals them. And then he gets his first acceptance, his first published writing. When his wife asks him about it, he "accidentally" kills her and then steals her words too. He keeps getting more acceptances, and keeps stealing words.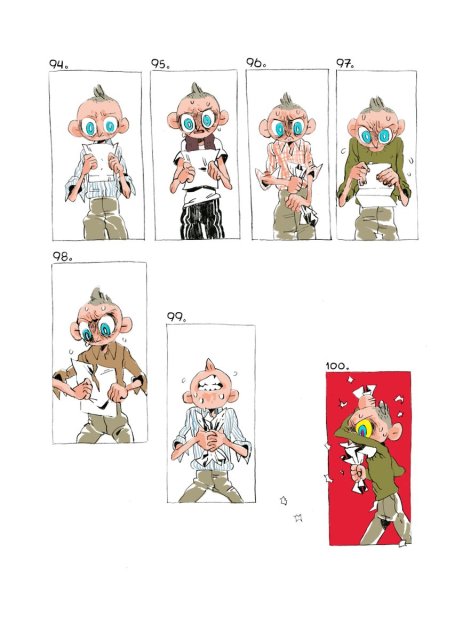 The comic gets darker and darker from there. At one point, the writer is so entitled that he asks, "why shouldn't I eat?" as he stands over a dead body that he's stealing words from. He says that people "owe" him words. He says that he's the only one who matters and his art is the only art that matters. Things get darker and worse from there. This is not a comic with a happy ending. This is not that kind of story.
Recently a friend of mine found what appeared to be another online cartoonist who had completely stolen her art style and character design. It's weird; she doesn't know how to react or quite how to feel. This is something her mind and heart and hands created and someone stole it from her. We all know that plagiarism is something that happens, but when it gets personal, it becomes so much more sinister and violent. Write Write Kill shows off that violence, sinister nature and personal closeness in the best way that I've ever seen.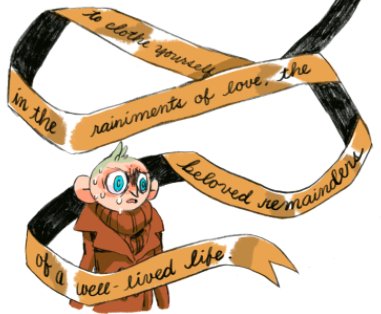 This comic is also an incredible study of the dangers of male entitlement and fragile masculinity. He's a writer, he believes he's great; why can't everyone else see it? He even says "the manuscript was perfect." I also think it's important that he's a white male and that the first several people he steals words from are women. This is what men, and white people, and white men do every day. They think the world should be handed to them on a silver platter, or on gold ribbons, and when it's not, they get angry and violent.
Sookdeo is an artist I love on twitter, and I'm really happy to feature her here. She's not queer, but her art and twitter are some of my favorite things on the internet. She's got plenty more comics that you can read on her website, some absolutely adorable shirts you can buy and a patreon you can support. If you want to buy Write Write Kill or her collection of perfect Pippi Longstocking illustrations, you can head on over to her gumroad shop.
New Releases (September 6)
Harley Quinn by Connor & Palmiotti Omnibus Vol 1 HC
Harley Quinn by Kesel & Dodson DLX ED Vol 1 HC
Suicide Squad Vol 3 Burning Down the House TP
Jem & The Holograms/Misfits: Infinite #2
The Wicked & The Divine Vol 2 HC
Love & Rockets Library Jaime Vol 1 Maggie Mechanic GN
---
Welcome to Drawn to Comics! From diary comics to superheroes, from webcomics to graphic novels – this is where we'll be taking a look at comics by, featuring and for queer ladies. So whether you love to look at detailed personal accounts of other people's lives, explore new and creative worlds, or you just love to see hot ladies in spandex, we've got something for you.

If you have a comic that you'd like to see me review, you can email me at mey [at] autostraddle [dot] com