Eurovision results are in: Austria's Conchita Wurst wins!
"This night is dedicated to everyone who believes in a future of peace and freedom. You know who you are… we are unstoppable."
For the unacquainted, Eurovision is a yearly celebration of pop, camp and sometimes confusion, and this year's in particular was slated to be a "hotbed of sodomy" because of Wurst's participation. Wurst was a clear crowd favourite going in, but – surprise! – some people in Russia and Belarus petitioned to have her performance cut from their national broadcasts.
AND THEN SHE WON.
Coming in second was the Netherlands' The Common Linnets with one of the safest, most heterosexual (but okay, good) performances to have ever graced Eurovision. I'm also just gonna go ahead and give shout-outs to Iceland's deliciously ridiculous "No Prejudice" by Pollapönk, and Germany's Elaiza for the dykey vibe I'm getting from their lead singer.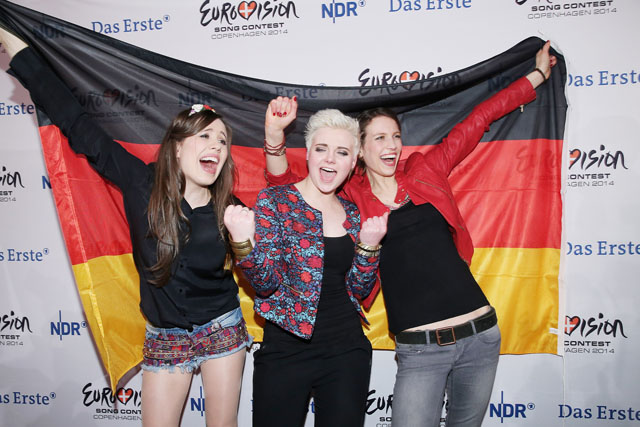 Eurovision, as always, was super fun; choice highlights include Ukraine putting a man in a hamster wheel and Belarus singing something about cheesecake and also Patrick Swayze. At the same time, the international contest is nothing if not an awkward political mess so there were also more uncomfortable moments than I could count: France slapping faux-tribal face paint onto their one black performer, a really elaborate running racist joke by the Copenhagen hosts at the expense of Chinese people, the incessant booing at the two 17-year-old girls who represented Russia, Poland's "we're Slavic girls, we're traditional and we're sexy" song, and – this one I still can't really decide how I feel about – Hungary singing (and dancing) about domestic violence.
But anyway, tonight we crowned Conchita Wurst queen of Europe (that's how it works, right?) so good job, everyone.