all photos courtesy of the author
July begins, and the hand that clenches the heart in my chest loosens and disappears. It will be back next year but will hold me with less urgency. My brother died 11 years ago at the very end of June. All of June is his. The emails start coming on June first, anticipating his memorial day. They continue all month, peppering my inbox like the acupuncture needles that hit on something sensitive and twang your arm or leg, making you jump. The anticipation of this day is a twang in my side. I know when it finally comes I can somewhat relax into the routine of that day — the phone calls, the pictures, the want to be alone — and yet the anticipation unnerves me. I don't like June. I wish my brother had died at the beginning of a month, where the rest of that month is the post-day and the anticipation period barely exists.
We spent that June 2012 in the same house. I had come home for the summer to work full time, be with family, and tend to my brother's wounds. We all knew it was significant that he could no longer live in his own apartment and that he was moving in with us. But the concept of "hospicewp_postseluded us all, even though the hospice nurses were there sometimes around the clock. Young, healthy looking people don't just die. But my brother went from speaking to not speaking that month, from pale to yellow. The manifestation of his colon cancer prevented his body from releasing fluids or excrement, and his body slowly — so slowly, it seemed — stopped functioning. I would go to work and return to subtle changes at home, both in my brother and in everyone around him. There was so much music and movement, so many people, and yet the feelings leading up to his final days were calm and love and peace and togetherness. It is still the most liminal space I've ever occupied.
Ten days after he died, I was to board a plane to Berlin for a short summer study abroad program before I returned to my last year of college. My parents made a genius decision to stop by my brother's apartment on the way to the airport and quickly — with a hard time limit — go through his belongings. None of us had been there since he died. He had spent the final month of his life, that final June, in my parents home where we all lived together in a way we hadn't lived in 20 years.
We were all bursting with our own flavors of frenzied grief. Those flavors would sharpen over the next few years: my mother's overwhelmingly external grief; my father's reserved sadness as he supported my mother; my sister's escapism as she fled shortly after to live with a cult in Topanga Canyon; and my physical manifestations of grief which washed my body in chronic pain.
But in those two hours where we filtered through pants and shoes and jackets and more pants — which all, all, all, all fit me perfectly — we were the same type of frenzy. It was a task no one wanted to do but that we had to do, and we let ourselves play dress up.
Because everything fit me, I now had the entirely new wardrobe of a 35-year-old "metrosexualwp_postswith the nicest clothing and accouterments I had ever seen. (He was a true metrosexual when that was a word people still used.) There was a pair of shoes I still have that remains the single most expensive item of dress I own. My mom kept saying it was the same brand of shoe O.J. Simpson wore on that fateful night. That sentence meant nothing to me. But I knew somewhere that this clothing would change me as much externally as internally. I would go from owning a few men's buttonups to an entire wardrobe of men's pieces.
I boarded the plane with new aviator glasses, a new army green jacket, and new shoes already on my feet. How hard it must have been for my mother to see me become him so soon after he left us. How comforting. I was oblivious to it all. Emotions would hit me in waves I couldn't comprehend for years and years after this day. I would eventually move with my grief through music and dance and poetry and all of the methods a good artist uses to feel and process and heal and lighten. But right then, I had a suitcase full of new clothing, and I was leaving the house of mourning.
I arrived in Berlin and moved into a true Bohemian chic apartment. The ceilings were tall. There was so much art and fruit and cigarette smoke and a piano and guitars and a book of Rilke poems placed on my bedside table. I had landed.
Under the guise of studying German a few days a week, I had arrived in the exact place needed to me, a place where I was unknown. I would run from my host family's apartment to the Tiergarten where, like an animal of that garden, I would cry and cry and cry. No one knew me there. No one knew my story. My host mother and I learned a Brahms piano piece for four hands that summer. My host dad — 6'4", from the Black Forest, built like an oak tree — would drink a full bottle of wine each evening and regale us on the classical guitar. My host sister and I fell kind of in love, the way you can where everything is foreign and new and you are awash with fresh grief and doing shots of Jäeger at the club and making out on the dance floor.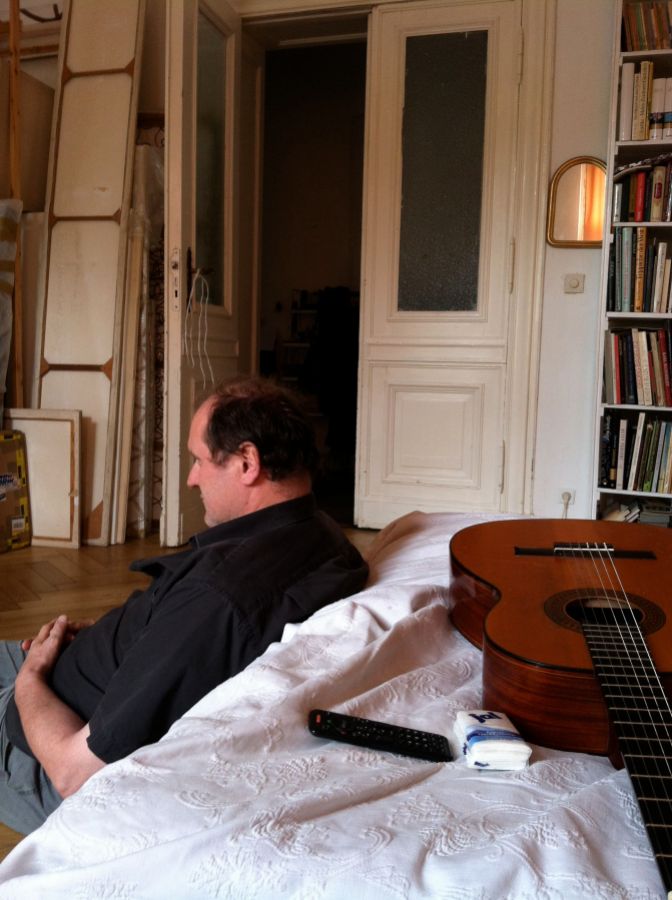 I smoked my first ever cigarettes that summer. Everyone had their papers and filters in one pocket and their loose tobacco in the other. Sun was breaking on the east side while a Russian woman and I drunkenly walked the streets asking people, "hast du Feuer?wp_posts(do you have a light?). We ended up at her place and fooled around and when we woke she wouldn't speak to me and I had to use her roommate's computer to Google where I was and find my way home.
A few buses, and I was back in my host family's apartment. My host mom had made me toast, drawn a bath, and read me Rilke afterwards. She had me memorize a few lines of Rilke each day.
While the rest of my family stayed buried in the grief of continuing to live in the physical home where my brother had just died, I got to fly away. Run to the wild gardens of Berlin. Make out with strangers in dark clubs. Learn pieces of a new language and watch the Olympic Games on television in that new language. Wear men's clothes as if they were the only pieces of clothing I ever owned.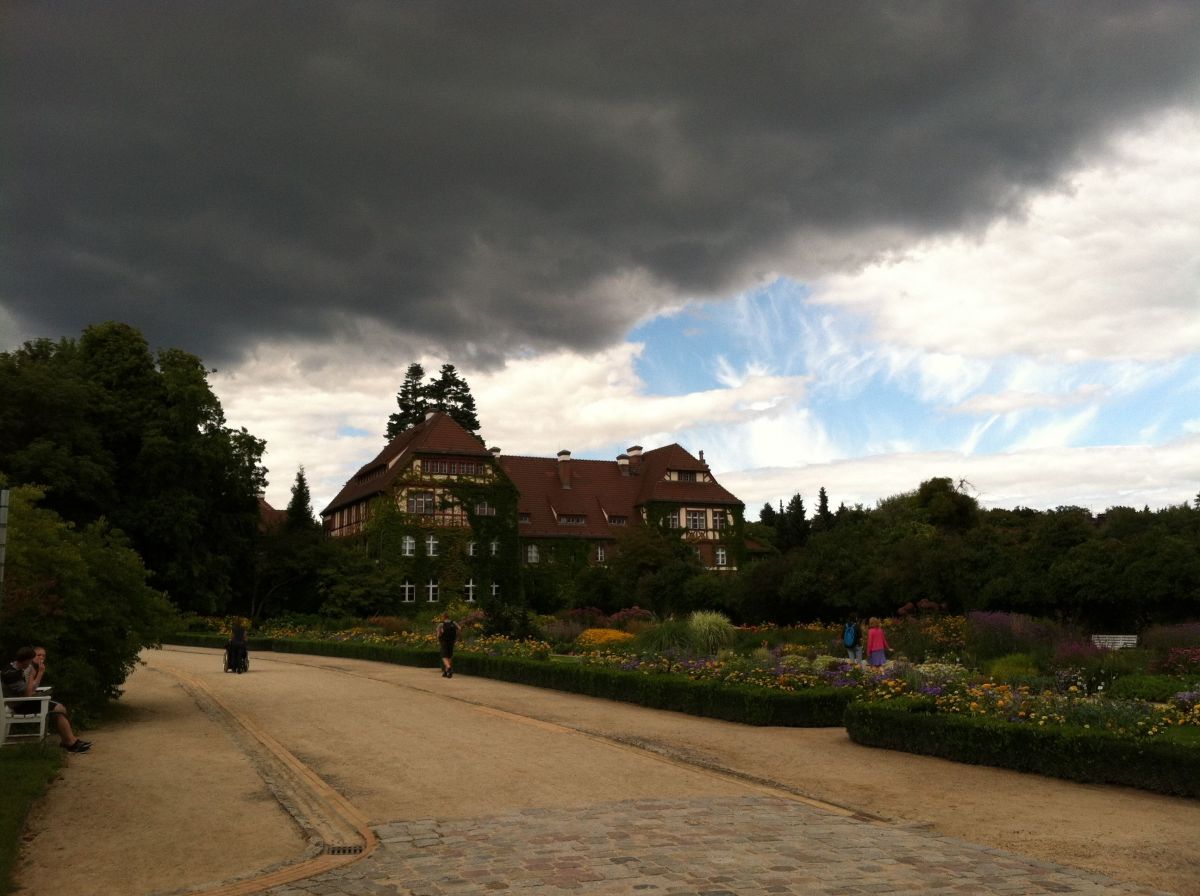 Today, I wear one of his shirts, a fancy buttonup with the buttons hidden by fabric. It's a darker gray-blue shirt with white pin stripes, and I wear it with some buttons open, showing off my top surgery scars and the hickies on my chest. I wear this shirt like he would wear it on a yacht at Cannes, looking like he had a net worth. He knew he was attractive because it was so clear how much he loved life and lived fully. I don his clothing and, to this day, feel the pulse of a man who lived fully intertwined with my own. It's July, June is over, it will come again next year. My birthday is next week. I can breathe.