Hey, I don't know if you've heard / had your retinas burned off with our banner ads yet, but Autostraddle is making the pilgrimage to Palm Springs for Dinah Shore next week! While most of us are flying to California in aeroplanes, Associate Editor Sarah F*cking P*lmer and I will be turning this into a road trip, and we are super excited! Who doesn't love a road trip?!! A**holes, that's who, and we are NOT a**holes.
We're hoping this adventure falls somewhere snugly between Fear And Loathing In Las Vegas and Crossroads, with a hearty dash of The Muppet Movie and Elizabethtown (don't judge us). Did you know that a trip through the desert has been Sarah's #1 Feeling since forever-ever? It's true. So she's flying into Phoenix, we're gonna rent a car, load up the inflatable shark and our cowboy hats, and head westbound on I-10!
The Car
What kind of cars are good for road trips? Well, hybrids are, probably. But guess what: we are selfish, superficial jerks, and we decided we needed a convertible. There's no way we're driving through the desert in a car with a roof. And so help me, if it rains, we're donning ponchos. There will be no roof, Autostraddlers. NO ROOF 'TIL PALM SPRINGS.
You might like to know that we were originally planning to rent a Mustang, because there it was! Available! Turns out, however, that The World had other plans for us. We'll be driving down the freeway in a Sebring. Are you laughing? Are you lol'ing at our car? It's still a convertible, you guys! And we will make that f*cking car cute if it's the last thing we do (it won't be the last thing we do because I have to meet Julie Goldman for whiskey).

The Drive
Love, money, sunglasses made of cigarettes — these things pale in comparison to the road trip. On the road trip, you learn about yourself and your attorney. You have inevitably deep discussions about So Many Things. You buy weird, useless junk at gas stations and take pictures of things because maybe you'll never be there again. Best of all, you listen to music! And if you're worth a damned thing, you listen to strategically-crafted mixes.
We've got a stockpile of playlists for the drive and thought we'd share a couple with you. Sarah's amped for sunshine, so she's made a mix of songs that practically scream SUMMER, and obvs you can't drive to California without that Phantom Planet song. I was originally going to share a playlist titled 'Ovarian Sing-Along', but it got mixed reviews ("I see where you're going with this, but I don't think we can put it on the internet." / "I would've gone with a different Sheryl Crow song, but you're a sap…"), so I decided to go with my favorite creek songs.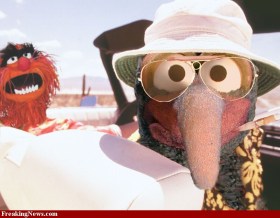 We asked Tech Editor Taylor and Video Assistant Kelsey (TAYSLEY, you guys) to contribute some mixes because they'll be driving over from Santa Ana and would need some tunes, too. Taylor / Gonzo wanted to blow your minds with psychedelica but then realized that might be a liability, and she didn't want you to get in a wreck, so she made a soundtrack for your desert spirit journey instead! New York can sometimes make people feel a little crazy, so Kelsey's leaving Brooklyn in search of somewhere hotter and sexier and teeming with lesbians!
Then everyone made their own graphics because Alex is in L.A. and can't be arsed. Aren't they special?? As usual, these songs are linked up, so you can just click on through and buy whatever you need. A teeeensy tiny bit of the proceeds will support Autostraddle, and we know how much you love that!
You should share your epic road trip playlists in the comments, in case we want to steal some of your songs. See you at Dinah!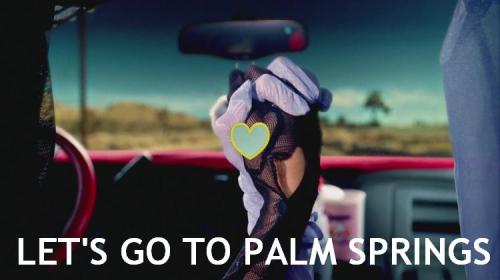 ---
+
by Sarah
1. 5 Years Time – Noah and the Whale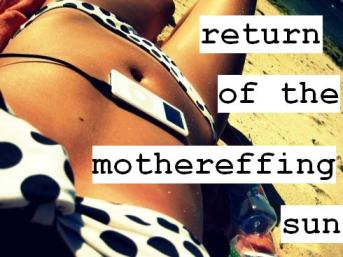 2. Portions for Foxes – Rilo Kiley
3. A-Punk – Vampire Weekend
4. Foundations – Kate Nash
5. Blankest Year – Nada Surf
6. Sunlight – Harlem Shakes
7. Us – Regina Spektor
8. Lights Out – Santigold
9. Heavy Metal Drummer – Wilco
10. Tonight I Have to Leave It – The Shout Out Louds
11. Sofia – West Indian Girl
12. Here Comes the Sun – George Harrison
13. California – Phantom Planet
---
+
by Laneia
1. Sweet Home Alabama – Lynyrd Skynyrd
2. Honky Tonk Women – The Rolling Stones
3. Midnight Rider – The Allman Bros.
4. Gimme Three Steps – Lynyrd Skynyrd
5. The Joker – Steve Miller
6. Renegade – Styx
7. Go Your Own Way – Fleetwood Mac
8. What's Your Name – Lynyrd Synyrd
9. Beast of Burden – The Rolling Stones
10. Fat Bottomed Girls – Queen
11. Ramble On – Led Zeppelin
12. American Girl – Tom Petty
13. Take It Easy – The Eagles
---
+
by Taylor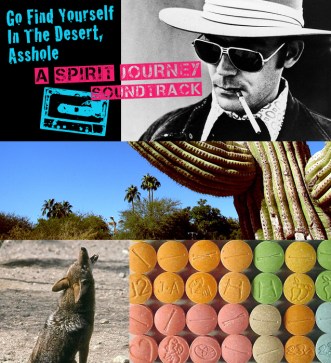 1. Start Together – Sleater-Kinney
2. Cactus – David Bowie
3. King of the Rodeo – Kings of Leon
4. Dear Sons and Daughters of Hungry Ghosts – Wolf Parade
5. Abel – The National
6. Snakes Got A Leg – Sunset Rubdown
7. The New Pollution– Beck
8. 5/4 – Gorillaz
9. I Might Need You to Kill – The Thermals
10. Fraud in the '80s – Mates of State
11. Velouria – Pixies
12. The Skin of Your Yellow Country Teeth – Clap Your Hands Say Yeah
13. Drivin' on 9 – The Breeders
hidden track: White Rabbit – Jefferson Airplane
---
+
by Kelsey
1. Lit Up – The National

2. Vengeance Is Sleeping – Neko Case
3. A Postcard to Nina – Jens Lekman
4. Walcott – Vampire Weekend
5. I Will – Brandi Carlile
6. City Girl – Tegan & Sara
7. Pardon Me – The Blow
8. Mexico – Nicole Reynolds
9. Electric Feel – MGMT
10. Too Young – Phoenix
11. Diamonds on the Soles of Her Shoes – Paul Simon
12. Lunar Sea – Camera Obscura
13. The Privateers – Andrew Bird