HASBIAN: From the magazine who brought you "Channing Tatum is Proud of His Package," "Meet the Gay Douchebag" and "The Rise of the Hot Jewish Girl" may we present "The Lure of Dating an Ex-Lesbian." The ridiculously out-of-place picture of a woman sucking on a fat juicy penis banana pretty much sets the tone for the entire article. The author quips; "There are no reliable statistics by which to gauge how many refugees there are from the isle of Lesbos." [Clever, Ian, clever.]
Besides the lack of statistics, there's also the glaring omission of any chats with one of these apparently abundant hasbians. Daly does manage to talk to a few men who've managed to snag themselves a former gay lady. "I worried that perhaps I was a bit inadequate; that my penis wasn't as big as her dildo," one of the guys confesses. If you manage to make it through the men's masturbatory tales of how they got the girl and Daly's confusing claim that lesbians have been "over" since the '90s, there's always the promise of more offensive stereotypes lurking near the end. One of the boys, Benji, assures us that "She's the one who wears the pants," and then goes on to list "bird-watching," "appearing in off-Broadway plays," and "studying Swahili" as his hobbies.
An anecdote about a couple of religious "former homosexuals" who found each other crushes any doubt in my mind that this guy has any idea what he's talking about.
So what do you think? Do hasbians really need a "coming out moment?" Is it problematic to celebrate men who "convert" women? Is Details doing this specifically just to annoy us? Why is their dating section called "dating & cheating"? Are they trying too hard? Is someone lying to someone? Did Ian Daly suddenly remember that he had a deadline while he was watching porn or did he really think he was knowledgeable enough about female sexuality to write this? (@details)
OH WAIT I'M SORRY DID YOU THINK THAT WAS IT? No, Details has also granted us the following articles for submission & snark "Flirting With Disaster" (about what happens when your girlfriend wants Sapphic Action and then leaves you for another woman) and… okay. DETAILS doth protest too much. Somewhere between the articles on "The Rise of the A-Gay" and "What if You Only Thought YOU Were Gay" and "The Quarterback Turned Lesbian Filmmaker," we're gonna have to bookmark this shit, this is a source we did not think to find.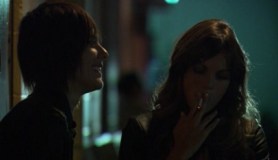 SMOKING: Surveys show that Lesbian Gay Bisexual and Transgender youth have smoking rates about "60% higherwp_poststhan their straight peers. And in Cleveland, the percentage of gay and lesbian smokers is considerably higher.  Ohio is trying to make these kids stop smoking. Hopefully they can also tell the government, our classmates, our ex-girlfriends and our parents to stop stressing us out so bad! (@wcpn)
PROMISCUITY: "Hooking up" Isn't the Problem – "The subtext is that she must not really love it, or that "delay[ing] sexual activity until she finds a true emotional commitment" is actually the superior and healthier choice. Advising girls to wait for someone they love may not be as damaging as pressuring them to strip, but still, girls today are caught between a rock and a hard place. Everyone is telling them how to fuck." (@jezebel)
HARASSMENT: Someone needs to hug Dear Abby. She's so good at equality, guys! (@azcentral)
OPRAH: Ten Good Reasons to Hate Oprah – Reason number 9: She popularized the word "vajayjaywp_posts(@nerve)
FASHION: Jezebel's Got More Clips From V's Size Issue and these photos are all about shoes [with a healthy side of genderfucking.] (@jezebel)
LAW AND ORDER: Research Suggests Women Are More Drawn to Crime Dramas – "The researchers found that what makes these books appealing to women are relevant in terms of preventing or surviving a crime. For example, by understanding why an individual decides to kill, a woman can learn the warning signs to watch for in a jealous lover or stranger." I would suggest that Detective Olivia Benson is foxy. (@psyorg)
D-I-V-O-R-C-E: States With Same-Sex Marriage Bans Experience Higher Divorce Rates! (@fivethirtyeight)
PINK: Things You Can Color: Your Hair, Your Skin, Your Nails, and Now: Your Vagina! – "According to our tipster, the product was invented by a woman "of a certain age" who discovered that she had "lost her luster" down there. You probably know what I'm going to say next, but here goes, anyway: WHAT THE FUCK." (@jezebel)