Happy Sunday Funday, perfectly sized slices of pie! You deserve a hunk of hunk of burnin' happy queer notes from the recent past today. So here are the smatterings of this weekend's happy (gay!) Internet!
Demi Lovato Really Liked LA Pride, In Case You Didn't Know
Demi Lovato was Grand Marshal at Los Angeles Pride this year, but she Totally Didn't Care.
This Baptist Church Is About To Get A Whole Lot Gayer
Kentucky's Highland Baptist Church plans to hold a gay wedding next Spring.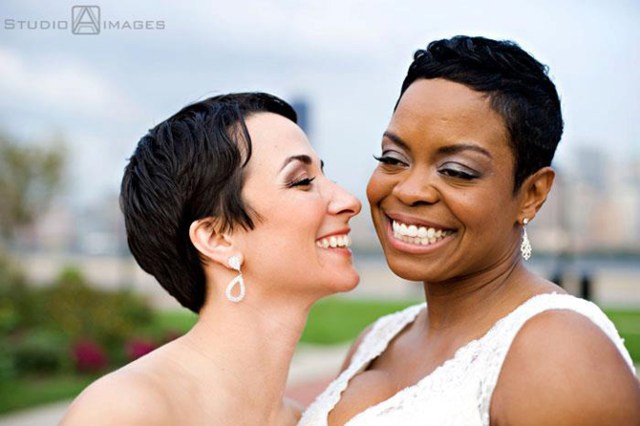 Texas Dems Fight Back for Our Right Not To Be "Fixed"
Texas Democrats are taking action against the state GOP's endorsement of "reparative therapy" in their platform. Now, the Dems' platform advocates for an end to the entire practice.
Texas Democrats are taking a stand on behalf of the LGBT community, calling in their 2014 platform for a ban on all gay conversion practices in the state. Support for LGBT Texans goes even further, calling for sanctions against any practitioner who engages in reparative therapy.

Reiterating their support for full marriage equality, Texas Democrats also included support for the Employment Non-Discrimination Act (ENDA), accurate identity documents for Trans folks, and education on LGBT issues for service professionals. Democrats had previously stated support for these causes in their 2012 platform.
Orange Is The New Rainbow
The Orange is the New Black cast showed the LGBT community lots of love from New York City this week, which is exactly the kind of thing I like to see them all doing. Frequently.
Adorable Animal Annal of the Week
You wish you were this excited about life today.