Summer is almost upon us and I've recently discovered something about myself, Autostraddlers. It's not easy for me to tell you this. I fear that once it's out, you won't like me as much as you do right now. You certainly won't admire me. It's possible that I'll lose what respect you might have for me. Are you ready? Take a deep breath, everyone.
I'm kind of attracted to Scotty McCreery from American Idol.
But that's not what I wanted to tell you. (And anyway, it's not my fault "Scotty the hottie" has recently come into my world and made it all adorable and dreamy. Blame TV. Blame his bass voice. Blame my penchant for the perfect, predictable and wholesome rhymes of contemporary country music.) What I wanted to tell you is that I've discovered (or rather learned to accept) that, despite the fact that I'd really like to be, I am not a beach person. It's a painful realization.
It was on the way to the beach, as I found myself worrying about whether or not I had enough sunscreen and/or whether or not the sunscreen I had was mild enough that it wouldn't irritate my skin and/or whether or not I had packed enough snacks and/or whether or not I could refill my water bottle and/or whether or not there would be sufficient shade and/or whether or not I would want an extra towel so that I'd have one to dry off on and one to lay on, that I had to admit to myself that I am not a laid-back, beachy type of person. I'd like to think I am, but I'm not. How could I be? I don't even own a pair of sunglasses. When it's sunny, what I do is, I take off my regular glasses, then I squint and occasionally complain.
I like the beach (I really do!) but I'm not good at it. I do not enjoy being hot. I do not enjoy getting sunburn. I do not enjoy the feeling of sand in any of my many orifices. I do not enjoy being tossed around by large waves, or seeing old men in Speedos, or worrying about crabs. What I do enjoy is reading in the shade, and that's how I end up spending most of my time at the beach. Truthfully, I could put an ocean sounds CD on in a library and have pretty much the same day I'd have at the beach¹, including the worrying about crabs.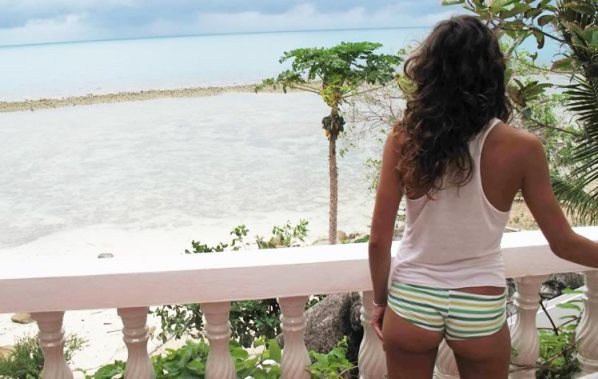 Beach people, by nature, are easy-going. No one has ever referred to me as "easy-going." Not once have I been leaning back, smoking a joint, listening to some classic Steve Miller Band and thinking, "Yeah, man. I relate to this shit." Never in my life have I played frisbee or fallen asleep in a hammock or had the inclination to utter, "s'all good." When plans change, I don't just smile and go with the flow, what I do is, I take off my regular glasses, then I squint and occasionally complain.
Adjectives people have used to describe me are "anxious" and "moody" and "neurotic." But so what? Those are fun qualities to have at the beach, aren't they? Sure they are, if you like being at the beach and thinking about rip tides, skin cancer, the painful stings of box jellyfish, and the long term negative effects of oil spills on fragile marine ecosystems. That's fun, right? Just don't forget the 50+ sunblock and the huge beach umbrella. Have I mentioned that I burn easily? Because I do. Half an hour in the sun and I'm more burned than Tegan and Sara songs on a young lesbian's mix CD.
The one thing I can get down with about the beach is what it does to my hair, and since most of what I worry about in life is the state of my hair², it's a welcome perk. My hair responds well to that magical saltwater/seabreeze combo. After a day at the beach, my hair has the look of hair that's on the head of someone who's recently had amazingly satisfying sex. Great sex. Sexy sex. It's all tousled and unruly yet invitingly soft. Actually, after a day at the beach, I look exactly like this: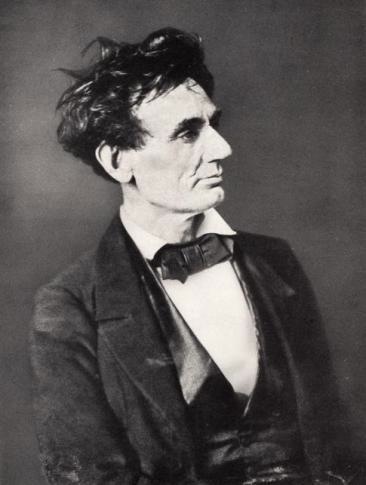 Should I apologize for introducing you to sexy lesbian Lincoln? I don't want to. I'm not sorry.
I'd love to be the gal that slaps on a tank top and flip-flops down to the shore, body board balancing atop tan and muscular shoulder. Unfortunately, that is not who I am. I only wear tank tops indoors, flip-flops hurt my sensitive widdle toes, I've never body boarded in my life and my shoulders are pale and poky, like anemic triangles or Kristen Stewart's ears. Years ago, I would have felt like admitting all this was limiting. Today, I feel like it's liberating. Do you hear that, world? I am not a beach person!
Oh god. I hope you still like me.
But if you don't, I suppose I can always seek solace in the rich honeyed tones of Scottie the hottie.
¹Minus, of course, the peepin' on bikini-clad girls. But plus the peepin' on cardigan-clad girls, so it all evens out.
²All of my worries in life can be broken down accordingly: 62% Is my hair okay? 12% World hunger 10% Spiders 7% Is there dairy in that? 5% Do they like me? 3% U.S. red states 1% My own mortality