Click for more on A-Camp
You could say coming out is universal, but that's a lie. We don't all do it, and we don't all do it the same, or at the same time, or to the same people, or in the same world. But get this – at one point in every queermo's life they realize, "good fucking lord I am fucking queer as shit, dood." And that is a big deal. So is everything else afterward. So is your new queer life. Coming out never ends, and for some of you it hasn't even begun.
If you were at A-Camp today, you'd be watching a bunch of us talk about coming out! And maybe you'd also interact with us afterward, or via questions. I hope that being at a coming out panel would give you happy tears.
Here are the stories we're sharing. You know it's only amazing if you share yours, too, right?
—
Haviland Stillwell, Amazingly Talented and Attractive Human
I feel like I've been out forever, which isn't to say I don't still have to come out on a regular basis, or that it wasn't a challenging process in the beginning. It's getting to the point, though, where that doesn't have to happen as much anymore. Why? Because more people are coming out.
Coming out is important! Really important! I want you to come out. It doesn't have to be anything other than just being comfy with who you are and all of your feelings. Life gets better the closer you get to who you really are. And don't underestimate love – not just the love your parents and friends have for you, but the love you have for yourself – especially when you find the strength in yourself that has always been there. What a strong, sexy woman you are! Try to move through the fear with grace. It's gonna be okay. We've all been through it.
One day, queer kids won't have to come out, because people like you and me and the incredible ladies and gentlemen before us were brave and full of love for themselves. I think it's an honor to be born gay. We have this amazing opportunity to teach our fellow humans how to be more compassionate, and how to think outside their rigid lines a little bit more. And it starts with us! Haven't you ever noticed how inspiring people are who are really kind and above all, comfortable and confident in their own skin?
I believe in you! I believe in love, in kindness, and in community. We are all connected, and are here co-creating. Breathe deeply, love the hell out of yourself, and come on out, little darling. We're all out here ready to give you a fabulous debutante ball.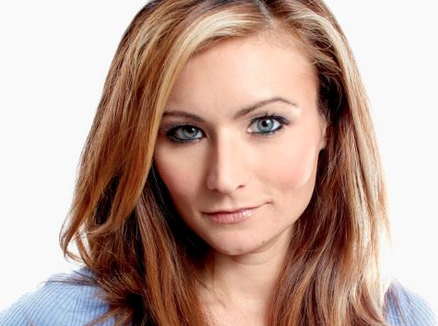 —
Carmen Rios, Contributing Editor
I don't know when it started. Sometime that summer. That summer my housing plans fell through and I moved in with nine of my best friends. It was the house where I first learned how to skip class without getting in trouble, how to buy alcohol without being carded at the corner store, what I loved to buy at Burger King, how to throw a party. It was the summer I learned the words to every Nicki Minaj song, every Kanye song, every Drake song. It was the summer I cruised in Amanda's car. I guess it kind of all started in Amanda's car.
To say I came out of the closet is disingenuous. I was never in the closet because I was far too oblivious to stand in there and switch on the light. Instead I wandered the planet for eighteen years unwilling to even acknowledge the option of being anything but straight. Here's your context: When I was eighteen I kissed a girl for the first time and I ran away. But now it was September 2010 and we were all sitting in Amanda's car and someone else I'd known for years put her hand on my back and I melted.
I spent a lot of time in a red dress that summer, a super low-cut thing that I called my lounge dress because I could never be seen in public in it. (This was not a hard mandate, especially when hungover or too otherwise fucked up.) I wore the dress and learned how to rap and then in the sunroom in a cloud of smoke I said, "I think I wanna be a rapper. Lil Carmen." I laughed at myself and then paused. "She's a lesbian." My friends sat in that same room that season when I needed them, shuffling around and pacing. "I don't know what the fuck I am." I lived across the hall from someone I was suddenly overwhelmingly in love with. Brandon brought it back down to the level I was at. He gave me a deadline to decide. "Or else you'll drive yourself crazy." We were having a huge party when Lil Wayne got out of prison, and we had plans for Lil Carmen to come in her red dress. I had to know by then. By November 4.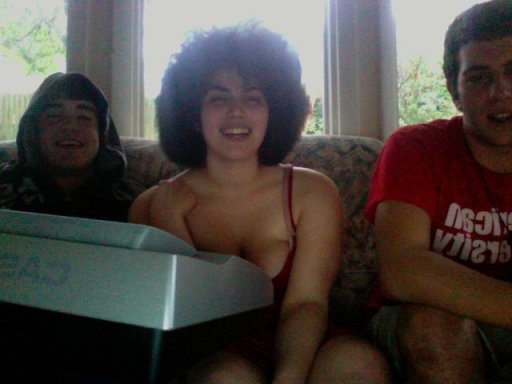 Then summer became fall and I was shopping on eBay and biting my nails in my room and I bought myself a leather jacket with my mom's credit card. I bought fourteen pairs of boyshorts and a pair of leather boots and Eileen Myles books. Lil Carmen was the voice; I wrote coming out tracks as someone else who just looked like me and got drunk and rapped in Brandon's room about being in love with every woman in the room. But I needed the whole package. So I bought, and bought. I listened to Nicki Minaj in my leather jacket waiting for the bus and waited for the exterior to melt into the interior. I waited to become someone I was creating piece by piece. I assembled small pieces of who I would be for the rest of my life. I didn't say a word.
I came out on October 29. I whispered it to everyone over a solo cup at a Halloween party. "Libby! Libby, I've missed you. Libby, I'm gay. I'm just so gay."
When I was twenty I put on a red dress and fidgeted my hands and fumbled over words in an attempt to be more honest. I felt more at home in a leather jacket than I had my entire life. I stood still and looked at my life and wrote in rap, like a new language I was just beginning to understand. I was done running and suddenly I was in love with my name and my person and who I was. So maybe it started with a leather jacket, or maybe in Amanda's car, or maybe in front of 300 people in my house when I was rapping "Pussy Money Weed." But no matter what, it never ends.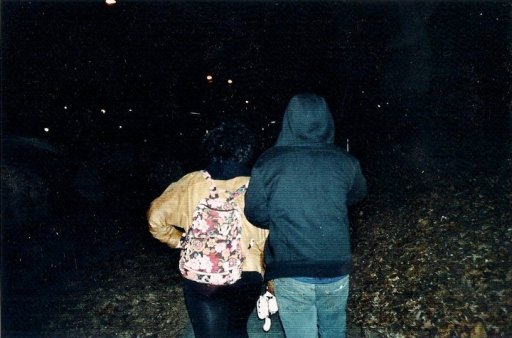 —
Carrie, Community Managerette
I hadn't expected to come out to my parents that night, but it had already been a weird week.
I'd just returned home in D.C. after spending the previous three nights in a hospital in the Dominican Republic. My parents were calling to check in, happy they could now do so without having to go through the front desk attendant at Punta Cana's premiere hospital for sick and miserable tourists. Though relieved I was back home, they weren't happy that I was rejecting their offer to fly in from Ohio to stay with me while I recovered.
Normally I'd have entertained the idea — anyone who lives alone knows that being sick is no fun. But the truth was I didn't need their help. My girlfriend, Victoria, had been with me the whole time. And when I say "been with" I really mean that she'd traded her first vacation in a decade for sitting in the hospital watching me puke my guts out. As an Argentine she was far more capable of communicating with medical staff (amazingly, severe gastroenteritis doesn't do much for helping one remember high school Spanish). She'd spent the week translating my questions and answers to doctors, inquiring about test results and negotiating flight changes with our airline. She'd even managed charm our cab driver en route to the hospital — no small feat considering that I was vomiting into a hotel towel in the back seat for the entirety of the ride. And now we were back in DC she was still taking care of me.
My mom continued with her momly concerns:
Mom: "Well, do you at least have a friend who could stay with you for a day or two? I don't want you all alone."
Me: "Yeah, actually. Victoria is going to stay over. She was with me in the hospital too, remember?"
Mom: "Oh right. Wow, what a good friend. Please tell her how grateful we are, okay? You're so lucky. What a wonderful friend…"
And that's when I decided to rip the bandage off.
Me: "Yeah, definitely. But the thing is, she's not my just my friend. She's my girlfriend. I'm gay."
There was silence on the other end of the line. After a few long seconds some words bubbled up. "Oh, okay." my mom said, and voiced a few supportive sentiments before awkwardly hanging up. I sympathized with her loss for words. I didn't know what to say either. I'd always thought I'd come out to my parents in some highly choreographed manner when I was sure they'd be prepared for it. This was a phone call about my stomach virus.
I was surprised when my dad called back a few minutes later.
Dad: "Hi Carrie. How are you feeling?"
Me: "I'm fine, really. Feeling much better now. Still a little dehydrated, but not much beyond that."
Dad: "That's good, but I'm talking about what you told mom — about being gay. Does it feel like there's a load off your shoulders now? It must've been hard keeping that from us. You know it doesn't change anything, right?"
The next trip my girlfriend and I took together was to visit my family. I didn't end up in the hospital that time.
—
Morgan McCormick, Contributor/Calendar Girl
Back in 2009, I was very hairy and very sad. I looked fit for felling trees, yet all I wanted was a sparkly skirt that lifted to waist level when I twirled. One of my best friends had asked me out and she and I went on to have 2.5 months of happiness I never thought possible for the freak that I felt was me.
One night, under the auspices of going to a Vicars and Tarts party as "lesbian" tarts, I shaved my beard and my girlfriend helped me look as gothy as I could. Trapped in a car outside the party, waiting out a rainstorm, I turned and asked "Do you like me, looking like this?" She looked at me, puzzled, and said "Well, no. I mean, I've never been very attracted to girls." I tried not to show I was hurt. After all she didn't know what question I was really asking.
I decided to end things before I started feeling like I was leading her on in a heterosexual relationship that couldn't last. Sitting in her car a week or two later I confessed my feelings through bawling eyes, telling her that I understand that we need to break up, that I hope we can be friends, that if not I'll miss you and thank you for these months and thank you for you and thank you. And goodbye. Then she said "Wait," that she needed some time to think. I said sure, of course, assuming that like other people I'd met, she just didn't want to see a man crying.
What I didn't expect was that she would spend that night, and every night for days, reading every website she could find from googling transgender, gay, transsexual, lesbian, relationships. She asked me questions, she held me, she said she was afraid for what people might do to me or to us, what they might say. I thought, thank God, she's going to stay my friend. I'll take no romance and a new ally over her absence any day. The friend zone, contrary to what I'd been told, had an awful lot of amenities.
A week passed since my outing to her, and while I walking aimlessly through the city streets wondering what kind of life I wanted now that I actually wanted to live my life, she called.
"Hello!" (That was me.)
"Oh, umm…I thought I'd get your voicemail."
"Umm, well, here I am." Dammit this sounds like it's going to be bad, I'm going to cry in public.
"I was just…" You could practically hear the sound of her index fingers pressing together nervously. "I was just…umm…I wanted to, umm, ask if you would be my girlfriend."
I did cry in public. For all the right reasons. And three years on we've learned that, when we're expecting the worst, not to expect the worst.