As you probably know by now, comedy and women are about the extent of my interests. So why not combine these two things? Comedy Crush will highlight the work of current comedy writers and/or performers in hopes of encouraging a queer lady following so they'll pander to us for the rest of their careers. Hey, at least I'm trying.
---
Liza Dye is a stand-up comedian and actress after my own heart. An Upright Citizens Brigade Theater NY Diversity Scholarship winner, the 24 year old is the Managing Editor of Class NYC and DJ at Free Cable Comedy Show. Her candidness about how sucky things are sometimes and unwillingness to shy away from what it's like for a black woman trying to make it in comedy is refreshing and relatable. She strives to infuse her comedy with creativity (referencing Twitter, YouTube videos, and online occurrences), extensively uses .gifs as humor devices, and showcases her impressions on Vine exhibiting the way being a comedian has been reinvented  by social media.
You recently produced a show called Funny Women that brought together some of NY's most talented stand-ups that happen to all be women of color the same night Kerry Washington hosted SNL. What was the inspiration for that?
The Funny Women show came from the fact that there are all of these hilarious lists of 'Black Women Who Are Ready for SNL' going around right now on like every website and every blog ever. By the time the 5th or 6th list rolled out, I was like–it would be hilarious if there was just a huge 'Black Women Who Are Ready for SNL' type night. So I put one together and it was amazing, if I do say so myself. It was just a physical embodiment of all the lists.


After that went down, you had people like Key and Peele throwing your name out there as someone who's ready now. Is SNL your dream gig?
SNL is definitely a dream job for me. I think it is for most comedians or comedic performers whether they want to admit it or not. Apparently no one gets paid in this business and that's a job that you could get paid to do so it's pretty tight.
https://vine.co/v/hP2YAMU0ppY
Do you think Kanye West would like your stand-up?
I think 'Ye would absolutely adore my standup. I love and understand him and I think he would see that through my comedy.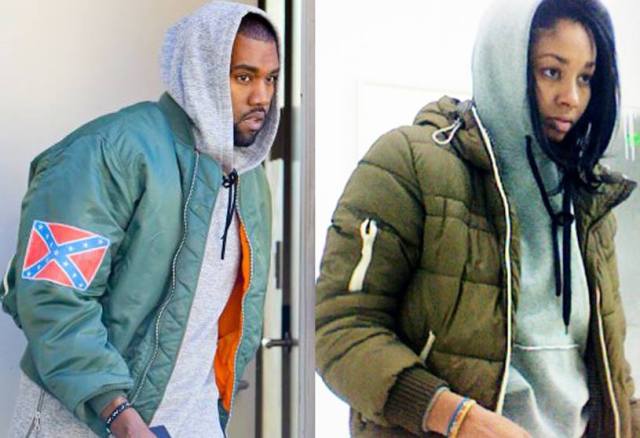 How does it feel being Chelsea Peretti's unofficial protégé?
Am I known as Chelsea Peretti's unofficial protégé? That is so tite. She is a god.
Is there an impression you're still trying to nail or one in your repertoire that was a lot harder to master than others?
Michelle Obama is my hardest impression that I'm struggling with right now and I definitely feel like she's the most important, seeing as how no one can really nail her voice. It's very hard because she sounds a lot like Barack but in a more feminine tone. I definitely feel like Kate McKinnon when she said struggled with her Ellen impression for the longest and then one day she just stayed in her apartment all day and she finally got it. Hopefully I can nail it down soon. Pray for me.
Twitter: @LizaDye
Vine: @LizaDye