It's that time of year when all the little undergraduates all over the land embark upon their collegiate journey, full of hope and dreams and anxieties and confusing feelings about girls. This can be an especially monumental journey for young queer ladies, as often college is their first chance to really be part of an LGBTQ community, as well as it being their first chance to act like total morons without supervision.
Starting in the fall of 2009, Autostraddle followed Lily through her first two years at Barnard in the original College Lesbianage, and this year we're seeking to re-invent the Lesbianage tradition a little untraditionally — we're gonna follow six entire girls on their college lesbianage journey!
We've got Nita from North Carolina, who's trying long distance with her girlfriend while launching her collegiate career at UNC-Greensboro. Sunny is traveling all the way from Bangkok for what she's heard is a mega-gay environment at Ithaca, and Lillian is following in her Dad's footsteps from Santa Monica to his alma matter, Vassar College in upstate New York. Kelsey, a self-proclaimed nerd and "bisexual pansexual queer 4 on the Kinsey scale," is on her way to Bryn Mawr from South Setauket, NY. Lastly but not leastly, we've got Kate (from Minnesota) and Claire (a Canadian living in Phoenix), both starting at Wellesley in Massachusetts this week.
Nita
from small town North Carolina to The University of North Carolina – Greensboro // Greensboro, NC
On Thursday, August 16, I said goodbye to the small town I've lived in my whole life, my parents, and moved into my dorm room at college.
And I know it's a big deal for everybody, but this was fucking huge for me. I'm an only child. I've lived in one place my whole life. College is this great big huge mindfuck for me.
Wait. Let me explain. (Not that it isn't a big deal for everybody, but an explanation is still in order).
So here's the thing. I'm Nita. I'm 18, and I'm from a very small town in North Carolina, where the population is only 5,000 people and there are probably three stoplights. I'm completely, totally, and utterly gay. My state is known for fried chicken, Krispy Kreme doughnuts, and the unfortunately passed Amendment One.
And I'm currently attending the University of North Carolina at Greensboro—UNCG, affectionately known around here as "UNC-Gay" due to our vast queer population and 2:1 girl-to-guy ratio.
I would be happy about the large dating pool, but I'm in a committed relationship with a lovely girl named Rachel (we celebrated our one-year anniversary July 15). She's a little bit of a goofball, but she's the sweetest, most considerate person I know—she deals with me when I complain about meaningless shit, she's always ready with an encouraging text message, and for my graduation present she filled a jar with little notes for me to read when I'm sad.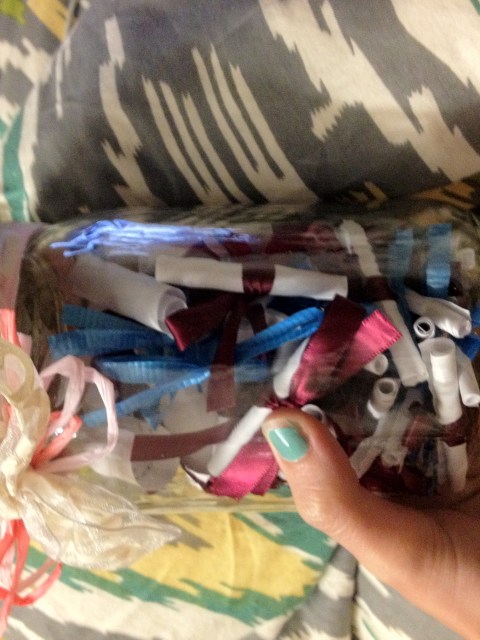 Anyway, Rachel's finishing up her senior year of high school this fall, stuck at home with her passive-aggressive, homophobic parents (Rachel's mother is an expert in snide remarks—I once invited Rachel to church with me and her mom asked if we were going to get married, then replied "Oh never mind, you can't"). I'm not thrilled about the hour and a half separation from my girlfriend, but we'll manage. We usually do.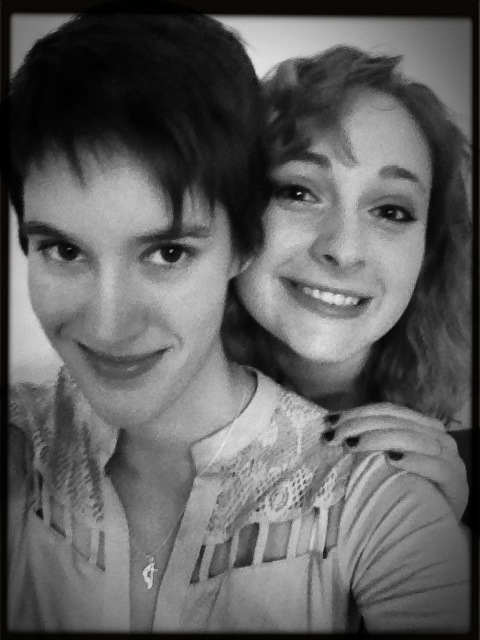 So, what am I looking forward to in college? The (very) obvious answer right now is joining the Pride group on campus, and finally getting to meet more people like myself, as currently I feel like the only lesbian in the 27591 zip code. Hell, I think I am. I'll also probably be involved in the Wesley-Lutheran group on campus (free food! Plus, I totally believe religion and sexuality can coexist in one person. I'm proof) as well as the theatre department—our auditions are this Tuesday. I'm almost-sort-of-kind-of prepared.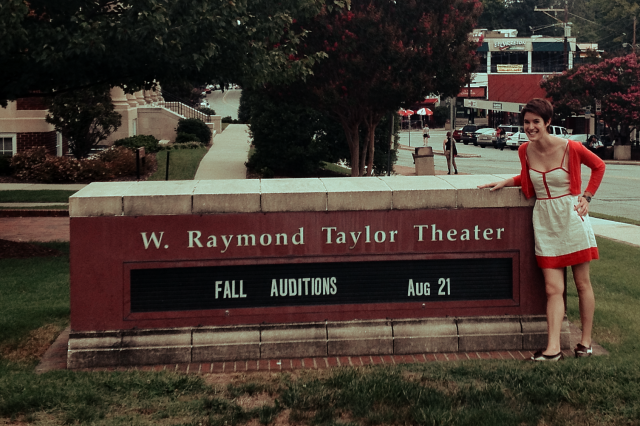 As far as other basics go, I'm a double major in Drama and Sign Language Interpretation, a lover of all things English (including my girlfriend), a tea drinker, a writer, an actor, and a Tumblr addict. I'll most likely be documenting my college experiences and other interesting shit: dealing with keeping up the 3.3 GPA required to stay in the Honors program (and my possible lack of a social life because of it), my now long-distance relationship, and balancing my religion with my sexuality, among other things.
Oh yeah, and whether UNC-Gay really lives up to the reputation that precedes it. Because if it doesn't, well, at least I'm out of Wendell.
Sunny
from Bangkok to Ithaca College // Ithaca, NY
Will I capture the attention of my fellow queers when I stroll down the halls in my Tegan and Sara shirt?
Will my roommate voluntarily shave my alternative lifestyle haircut to keep it tidy every once in a while?
Will I have a friend I can glance over at when my gaydar goes off?
These are miniature concerns that have been enveloped in my mind as I began my search for colleges last fall. Inevitably, they've become things I worry about more and more; seeing as I want my years of studying in college to be nothing like high school, where I had a limit to the amount of radio waves of Gay I could omit.
Oh, and if getting ready to radiantly express my sexuality for the first time isn't enough, I'll also be living in the U.S. for the first time ever. That's right, I'm a born-and-bred Thai from
Bangkok–a cosmopolitan city abundant with members of the LGBTQ community–about to move to another lively place with queers (fingers crossed). But let's not get stuck on culture shock; I frequently travel and I've been to the U.S. before. Les (I mean, let's) talk about college I'm going to attend.
As tempting as it was to go to the west coast (where I was accepted to Chapman University)–to Ilene Chaiken's magical Land of the Lesbians–I decided on Ithaca College. Among many factors like location and majors, community was an important one. The school boasts about their LGBT outreach programs and is, I quote, "home to a diverse, vibrant, and engaged community". I was comforted to hear that Ithaca would provide me with a diverse community not only in terms of culture and race, but also in the realm of sexuality.
But a few words on the school's website weren't enough for me. I had to know from a reliable source–a gay woman on the internet who has been to or studied in Ithaca, New York. Y'know, someone I could relate to. I got on Google, typed in the search box "Ithaca College Autostraddle" and BOOM: the headlines "The Lesbian Insider's Guide to 40 LGBTFriendly College Campuses" and "Gay-Friendly Universities That Are Actually Friendly To Lesbians" poped up. I was ecstatic! Though Ithaca College wasn't actually named on either of the lists, the city of Ithaca itself is said to be extremely accepting. I'd love to have a surefire way of knowing (like Smithies do, for example) but I'll have to stick with reading personal opinions for now.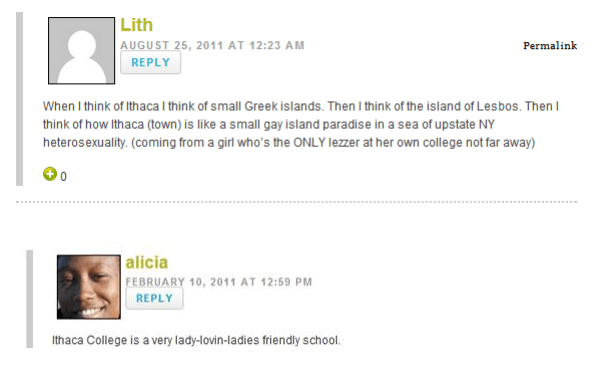 Not bad, right? Especially the one about Ithaca being the island of Lesbos. In a few years time, maybe I can have my own "great return" there. (The Odyssey, anyone?) Overall, I've had a fair share of comforting words from alumni who seemingly had a great time at Ithaca College. With that, I'm set to begin my first year as 18-year-old international freshman Sunny, ready to engage in full-gear G-A-Y. For now, I'm happy and I feel secure about living there (though I don't know my roommate yet). I will certainly join as many LGBT activities as I can and be the spontaneous-but-cautious adventurer that I am. And boy, am I excited to meet other gays.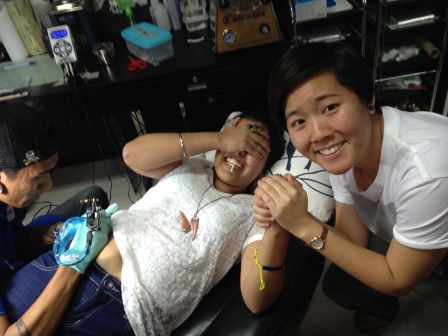 Until then, I'll be spending my last few days as a high school graduate and college newcomer saying goodbye to friends, finally watching Arrested Development, and making nostalgic playlists of old Britney and Black Eyed Peas. Cheers.
Lillian
from Santa Monica to Vassar College // Poughkeepsie, New York
I am absolutely horrible at introductions but I suppose now is the appropriate time for one. My name is Lillian and in a little over a week I will be leaving my monotonous life in California for Vassar College in Poughkeepsie, New York.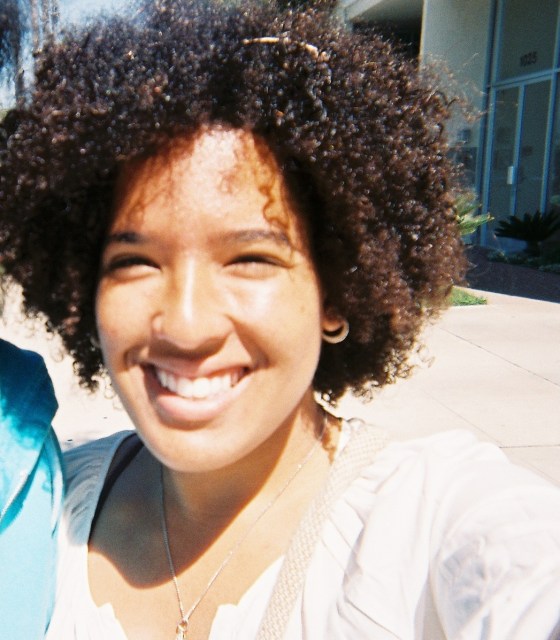 I've always dreamed of attending Vassar College, which is where my Dad went, back in the late 70's. When I was a kid he'd tell me stories about the pranks he pulled with his Vassar friends, the silly three-item dress parties they'd attend and their futile attempts at picking up Sarah Lawrence girls — Animal House-style. (Hello, Dad, Vassar was practically an all-girls school back then, you could've spared yourself the road trip.)
His stories alone got me excited to go to Vassar, but knowing Vassar is super LGBTQ-friendly makes it even better.  It's so tolerant and progressive that the Vassar rendition of "Shit [college] Kids Say" is filled with stuff about the heteronormativity (or –ness?) of Disney Princesses and how pants and even mayonnaise are social constructs. After watching this video and laughing hysterically, I knew that Vassar was definitely the right choice. I mean Meryl Streep and Lisa Kudrow went there, I don't think I could've gone wrong there.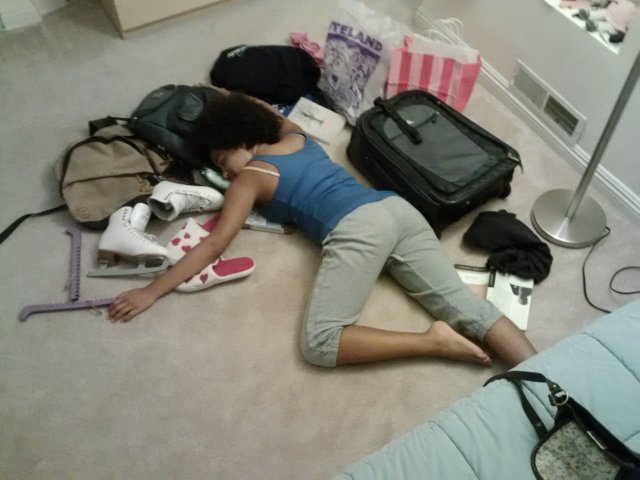 In the last few weeks I've learned who my new roommate is and where I'll be living for the next year (I'm living in the same building that my dad lived in. MAIN represent!!), which makes me excited but also worried. It wasn't awkward coming out to my friends at home, how will I come out to my roommate and other new people? Facebook-stalking has lead me to suspect that my roommate is straight, but I won't know until I meet her. Regardless, anybody going to Vassar knows it's reputation within the gay community and I'm sure there will be  plenty of opportunities to meet allies and other girls like myself.
Despite living in the super-tolerant city of Santa Monica, I've actually only ever met the GBTQs. Never any Ls. It's time to meet more women of the lesbian persuasion, stop caring about being a lesbian archetype or gay poster child and just start being the person I was born to be.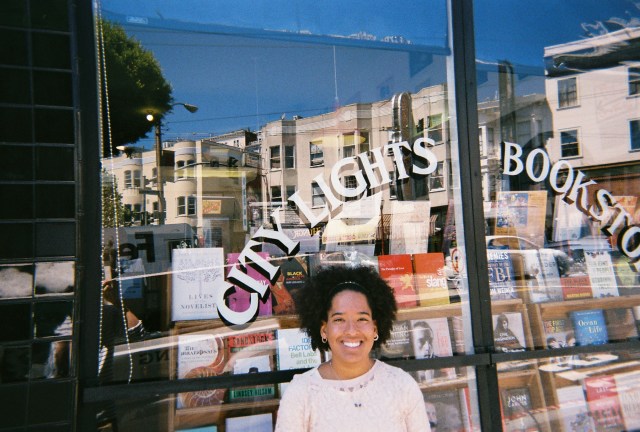 I feel that a college-induced identity crisis is coming on and that these worries are not just pertaining to my sexuality. I'm known to freak out about my racial identity occasionally, but I think I exhausted myself with that during senior year, dealing with the Common App and all the talk about affirmative action. I don't want to feel pressured to join a group in college that separates people by racial background because I had enough of that in high school and it makes me angry. (and maybe you'll complain that I'm being a hypocrite because I want to join the queer coalition which separates people by orientation instead of race. And to that I'll reply that I just want to meet some ladies. I get it if you're into ethnically based clubs but they're just not my thing.)
Frankly, I'm tired of people trying to pigeonhole me into one race and then bombard me with club pamphlets.
News flash: I'm mixed. I'm White, Black, with a bit of Cherokee sprinkled in and God knows what else. I hope that in college I can look past all of my high school anxieties and see myself as just Lillian and not how society sees me/wants me to be.
It's time to say adios to the shy, reluctant and rather angsty high school Lillian and let the more confident and spontaneous one come to life. This is the girl who says yes to writing for Autostraddle, who signs up for a PoliSci class when she knows it may very well bore her, and who doesn't spend her time stressing over trivial things like what her major should be, or how she's going to remember how to speak English when she is taking both Chinese and French next semester.  This is the girl who is thinking about taking up ice skating again or writing for The Miscellany (Vassar's newspaper), who is going not going to be a total mess during the first weeks of college. The time has finally come to dust off a shelf and put old Lillian in a box made of memories only to revisit her on a nostalgic rainy day.
+
Kelsey
from South Setauket, NY to Bryn Mawr College // Bryn Mawr, PA
Labels are useful because they help us quickly understand and judge others—and ourselves. But actually I hate labels. The earliest one slapped on me was 'nerd,' because I spent more time staring at a calculator or physics book than a cell phone. My collection of labels has grown to include: high school graduate, soon-to-be Bryn Mawr College freshman, English and creative writing major, bisexual pansexual queer 4 on the Kinsey scale. And the newest, most terrifying one: Adult.
Beyond the legal privileges, I'm not even sure what 'adult' means. My parents let me sip wine at dinner, without me asking for a taste. I'm going to a gay club with my friends, taking my road test, starting an internship. And, of course, I'm moving out in two months. But I'm not grown yet. I have one foot in childhood and one in adulthood, too afraid to take that step, because what if the grass is greener on the side I'm leaving? My parents haven't forced my foot to move yet — whether because they don't want me to leave or because they know I'm not completely ready, I don't know. I'm still allowed to fight with my sister and cry in the car because I'm too afraid to come out to my relatives.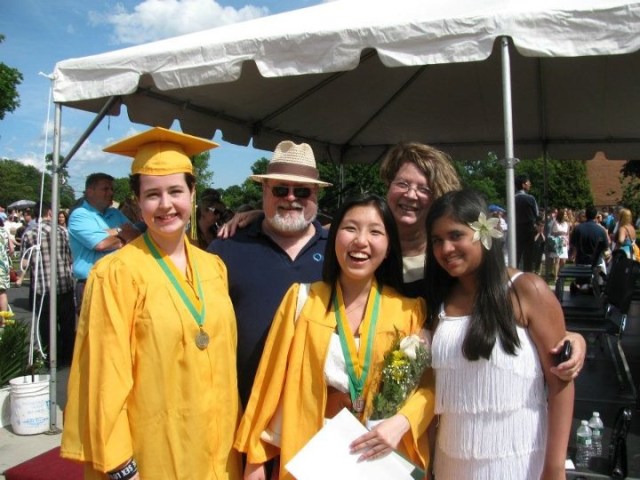 I chose Bryn Mawr because I felt at home on campus and they have amazing English and science departments, not because I wanted a supply of gay girls larger than my high school's 20-person GSA. Which is good because, contrary to the popular (mis)conception that women's colleges are a plethora of lady-lovers, I'm not finding very many. I'm sure that once I move in I'll see the alternative lifestyle haircuts from miles away and follow the stereotype-trail to the den of queer girls sharing horror stories about their ex-girlfriends, but right now it's very Where's Waldo.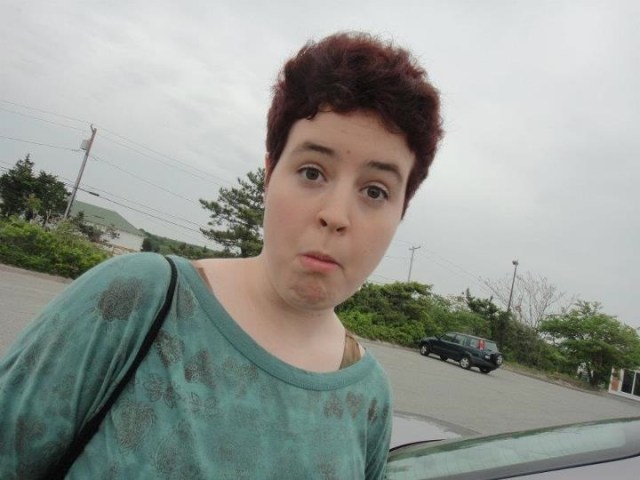 My life hasn't yet been that different because I'm queer, and I'm lucky. My parents accept me, my friends watch Brokeback Mountain with me, my classmates don't make homophobic comments to me. But there's a reason why my GSA friends and I ship Sherlock and John with flagrant disregard for canon; why, during a 12-hour movie marathon of Lord of the Rings, we never stop looking for the homoerotic subtext. We were trying to normalize ourselves in a world where we are not considered normal.
Still, despite my worry that finding a real live girlfriend is about as likely as marrying Olivia Wilde, I'm excited for college. The uncertainty is the best part. For all I know, I'll step on a butterfly on my first day and the world will explode.
Kate
from Minnesota to Wellesley College // Wellesley, MA
"Just because you're at a women's college, don't worry. You will absolutely still have a social life! You will have a boyfriend! Don't worry, you will!"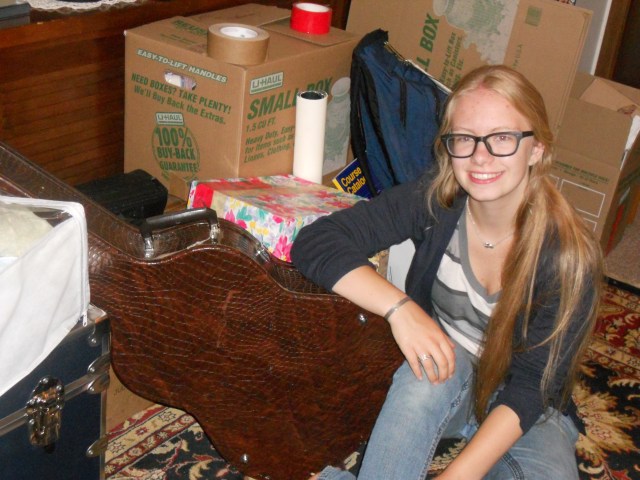 When I arrived at Wellesley for a campus tour in June of 2011, my mother and I were taken to a lush sitting room in a stately admissions building and seated on a couch across from the admissions counselor, who was very blond and wearing pearls and emphatically assuring me that I would have a boyfriend. I was stunned. I don't want one, I thought. I wanted to go to a women's college so that I could be safe being gay and maybe also have a GIRLfriend. What is this bullshit? On a TV screen mounted on a bookshelf, I watched three intelligent, hardworking Wellesley women get off a bus, throw their backpacks to the ground and leap into the arms of their waiting Harvard boyfriends.
What the actual fuck, I thought.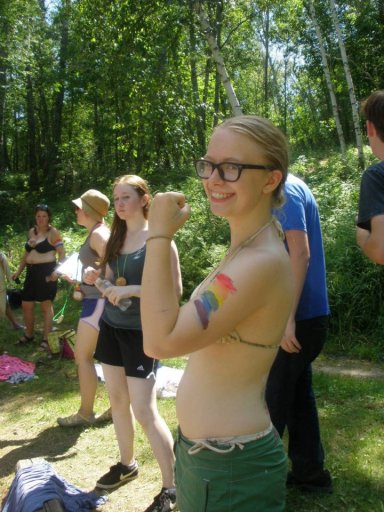 All supposed heteronormativity aside, it's become clear in the past year that the students are fairly liberal and gay-friendly. It seems the admissions office just wants to lessen the appearance of women's schools as lesbian feminist communes, which also doesn't feel great, but at least it's not indicative of the student body as a whole.
So here I am, packing my new towels and sheets into boxes and duffel bags and heading off to Wellesley College. I've been assigned to the dorm farthest away from everything, I know only one person — Claire, fellow lesbianage writer! — and I'm getting alternately more excited and terrified by the hour. I feel like I'm supposed to be an adult now, but I don't have a damn clue how to go about it. I'm not even sure how to describe myself. Up until now, I was trained to do so through my achievements – here, do you want the spiel? I can do it in one breath now, after three months of practice. Ready?
"Hi, I'm Kate, I graduated high school with highest honors, I took two years of classes at the University of Minnesota while I was still in high school, I've played the piano for fourteen years and the flute for nine, I've been in 16 school-sponsored plays and ten outside productions, and I'm heading off to Wellesley College in the fall to pursue a double major in English and Theatre…no, Wellesley, not Wesleyan…it's right outside Boston. It's an all-girl's school…. a boyfriend? Oh, I'm sure I'll be fine; I'm going to college to study, not to get married…no, really. I'm serious."
And the conversation deteriorates from there.
I understand that not being able to define (or even coherently introduce) myself is a normal problem for most eighteen-year-olds, including femme-presenting lesbians who like books and languages and theatre. If I wanted to really do some self-searching, I suppose I could say that I chose a women's college so I could be around people who could maybe help me put some words to my identity, but that might also be total bullshit. Maybe I just finally want to have some lesbian friends and get laid.
Goals for the Year:
1. Figure out how to get around Boston on my own.
2. Get into the Shakespeare Society. I'm not kidding when I say that one of the reasons I applied to Wellesley was because of their Shakespeare Society. It's like a sorority, but where everyone loves Shakespeare. I think I've waited my whole life long for this. The best thing is, I think Wellesley may be the one of the few places where Goal #2 won't actually interfere with Goal #3, which is:
3. Lose my virginity.
4. Achieve all aforementioned goals with a minimum amount of stress/crying and a maximum amount of sleeping. This one is going to be the hardest to achieve, because I like to learn things the hard way.
I hereby promise to document my experiences living in an all-female environment, making friends, getting super fucking scared and also having tons of fun.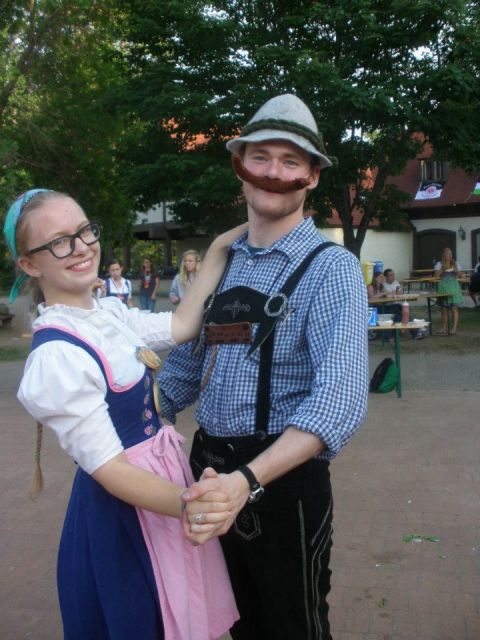 Claire
from Canada to Phoenix to Wellesley College // Wellesley, MA
Soon I'll be frantically packing all of my belongings into cardboard boxes and shipping myself across the country. My alarm clock will be wrapped in my pajama pants, and I'll likely forget something vital like my toothbrush. I've moved ten times in the eighteen years I've been alive, but I'm finally striking out on my own.
My name is Claire, my preferred pronouns are she/hers/her, I am a brunette for now, I love cats with a passion usually only found on the internet, and I think maybe one day I want to be a lawyer or do things to make the world suck a little bit less. For now I'm living in Phoenix, Arizona, but I'm actually Canadian. There's a surprising amount of Canadians in Arizona, sidenote, but they're mostly all old people.
Right around the time that I started losing my baby teeth I started to tell anybody who would listen that I was Going To Go To Harvard. Once I finally started applying to college and realized that these days to get into Harvard you have to have been writing Tony-winning plays at four years old and splitting atoms at six, I started looking at other options. This fall I'll be shipping all of my possessions, minus my beloved cat Sammy, to Wellesley College. I've heard reports about Wellesley being the most conservative of the seven sisters. Judging by my incoming freshman class's facebook page, Tumblr, and the two gay girls I knew who went to Wellesley, it's chock full of queermos and feminists, which will suit me nicely!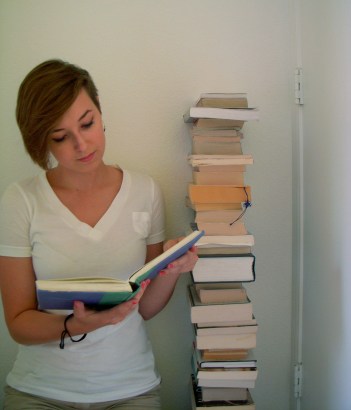 I've never really had a queer community. When a very sweet older gay man at a graduation party told me that lesbians make great mothers, I almost burst into tears. It was one of the first times that I'd ever heard someone say something explicitly positive about the queer community outside of the Internet. So I'm super excited to be going to a school where actual queer things happen and are supported by the administration. I've heard tell that there's something called Dyke Ball that happens in the spring? If there's dancing, count me in. I will shake my groove thing like the awkward white girl that I am. I, like Lily before me, am excited to do queer things like bring a ladydate to dances! I would like them to be an actual ladydate this time, instead of the queerplatonic date that I brought to prom two years in a row.
At the same time, though, I'm terrified of college. I feel like everyone will probably be really smart, knowledgeable about interesting things, well cultured, and have really shiny hair. I generally count the day as a success if I don't wake up looking like a cockatoo. If you think I'm just being a baby, an official list was just released of the various accomplishments of our incoming class. We have students who have blogged for HuffPo, taught themselves Arabic, worked at Obama's inauguration, built a pipe organ, and started a national nonprofit for educational reform. My summers babysitting are starting to look really paltry in comparison. I'm proud to be going to school with such ridiculously talented people, but I'm worried that once I get there I'll find that I'm way, way out of my depth. I would like to stand out for something like having cool hair or saying something smart, not for crying in class.
But at least everyone I've talked to online seems really nice! I can safely say that sometimes talking to strangers on the internet is a good idea and introduce you to people to eat lunch with during the first week. I'm going to try to avoid crying, in class or otherwise. I'm going into this experience thinking positively – there's no way it can be any less gay or more conservative than my high school. I cannot wait to set out, and I'm even more excited to be sharing it with you! Hopefully some of you have some handy tips for me when the snow starts falling, because I will not know what to do with myself. Snow, like women, is gorgeous, but also scary if you don't have a lot of experience with it. Will I need special shoes? Only time will tell!