My introduction to the Israeli indie pop/rock band, Izabo, happened last week when they emailed me a link to an amazing teaser video promoting their upcoming CMJ Music Marathon shows.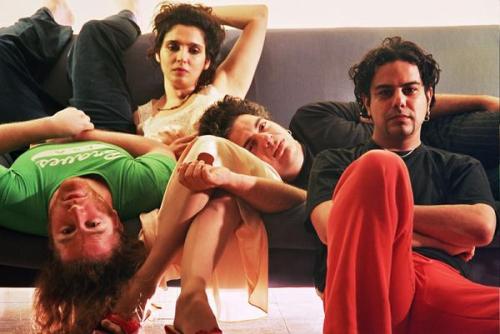 I took the bait. The video sucked me into Izabo's rabbit hole, a burrow of musical quirk and creativity that I wished could have gone on forever. It's difficult to describe what I saw and heard down there because everything sounded so strange. First up was 'Morning Hero', an infectious up-tempo track that takes place in a psychedelic van that takes the band to space. It was chased by 'Slow Disco', a zany clip in which the band's fingers get their Saturday Night Fever on. You have to see it to know. Lastly, there was 'Shawarma Hunters', a love song dedicated to the tasty Middle Eastern fare. I don't remember the last time I was so enthralled by a band's creative executions. I hope you'll to check them out for yourself.
Everything can be found on Izabo's YouTube and MySpace. If you only have time to watch one video, hit play on 'On My Way' below. It's maybe like nothing you've ever seen before.
+
Izabo hail from Israel, and so if you're in NY then catch them while you can:
18th Oct @ Nublu 9pm
19th Oct @ Lit Lounge 8pm
20th Oct @ Drom 8pm