WHEN CHRISTMAS ATTACKS! Gay activists hit Hiram Monserrate on his home turf Tuesday by crashing the state senator's Christmas party and protesting his stance on gay marriage. See, it's the one-year anniversary of when Monseratte hit his girlfriend with a broken bottle and beat her up. Yet he feels qualified to vote against same-sex marriage. obvs that isn't fair. (@huffpo)
SOLSTICE: Meanwhile in the Vatican, a "psychiatric patient" attacked the Pope at Mass. Apparently she did the same thing last year. And she was identified as Susanna Maiolo, 25, a Swiss-Italian national.
Asked how Miss Maiolo had evaded security a second time, Father Lombardi said there were 7000 people at the mass and she "could have got her ticket from anywhere.wp_posts(@telegraph)
MAGAZINES: The Year's 10 Best Cover Lies at Jezebel. We love this feature so much, we have no words.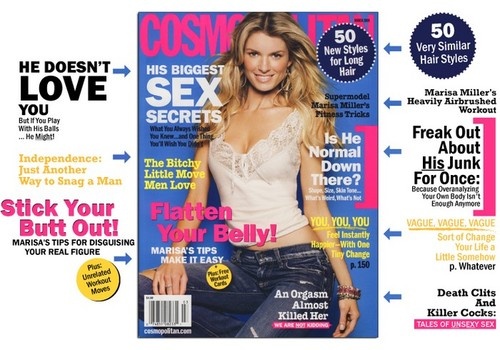 Sidenote; I have a copy of last month's CURVE right here and I think the cover is also slightly misleading and I wouldn't want anyone to be led down the wrong happy trail: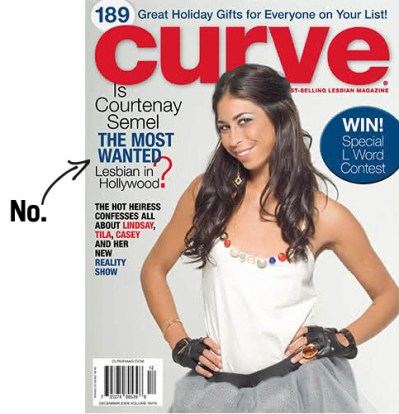 POT PSYCHOLOGY: Have yourself a very Pot Psychology Christmas!
HEALTH CARE: The Senate voted Thursday to reinvent the nation's health care system, passing a bill to guarantee access to health insurance for tens of millions of Americans and to rein in health costs as proposed by President Obama. It was the longest debate in Senate history! (@nytimes, @huffpo)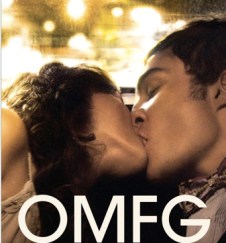 CASUAL SEX: We've become accustomed to hearing about how "hook up culture" is ruining kids today. However, a new study shows that casual sex – wait for it – is totally OK and not necessarily bad for your mental health. A study published in the journal Perspectives on Sexual and Reproductive Health suggests that people who have casual sex are just as happy and healthy as those who have sex within a committed relationship. (@boingboing)
TRAVEL: 10 Best Lesbians to Be Stuck Next to on a Flight: If we made a list of the worst lesbians to be stuck next to on a flight, Autostraddle CEO Riese would be right up there for hating people & talking to strangers. (@shewired)
FACEBOOK: Several UK-based law firms believe Facebook is now playing an increasing role in petitions for divorce. Social networking technology has made it possible to keep in touch with more people, coordinate hook-ups – and to leave little cookie crumbs trails to our bad behavior that are easily traceable. "I had heard from my staff that there were a lot of people saying they had found out things about their partners on Facebook and I decided to see how prevalent it was I was really surprised to see 20% of all the petitions containing references to Facebook. The most common reason seemed to be people having inappropriate sexual chats with people they were not supposed to."  Relatedly, more and more teenagers are breaking up with Facebook altogether: "We decided we spent way too much time obsessing over Facebook and it would be better if we took a break from it.wp_posts(@jezebel)
VEGETARIANS: The vegetarian's guide to surviving Christmas dinner: "For the average vegetarian this means a day spent politely insisting you ate way too many radishes and are completely stuffed, especially if you're spending it with your significant other's family for the first time instead of with your own folks. It can be a very tricky situation — people tend to get riled up and feel like you're judging them if you don't eat the same foods they do, so if you've never done this before, the best way to handle this situation is with food and a sense of humor. For starters, make sure your partner tells their family you're vegetarian, without making a big deal about it. Second, you're going to need to bring some food, but you have to be smart about it." (@lemondrop)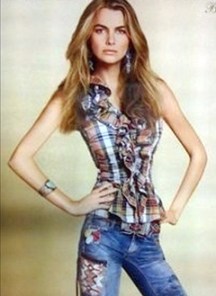 PHOTOSHOP OF HORRORS: Yesterday, around 30 protesters held a rally outside Ralph Lauren's NYC flagship to demand that the company stop using images of models who've been Photoshopped into unreality for its advertisements. Protest organizers said they even envision a legislative solution. (@thestar)
LGBT SUMMER CAMP: Philadelphia's Mountain Meadow Summer Camp is where LGBT 9-17-year-olds (or straight tweens and teens with LGBT families) can spend two weeks out of the summer, which organizers call a "safe haven" for kids who have two moms, two dads, or some mix there of. To think, a teen environment where nobody gets called a dyke or fag.