Lizz's Team Pick:
It has been an insufferably long week. Do you have any idea how many things I have to do this weekend? All the things. Every last one of them. Also I'm getting increasingly concerned that Obama's pro-gay marriage stance will hurt in in the general election. Also–
Oh! Hey there! What a nice little manatee you are. You must be a Calming Manatee. I do feel a bit better now, maybe I will just go sit on my couch and take some deep breaths.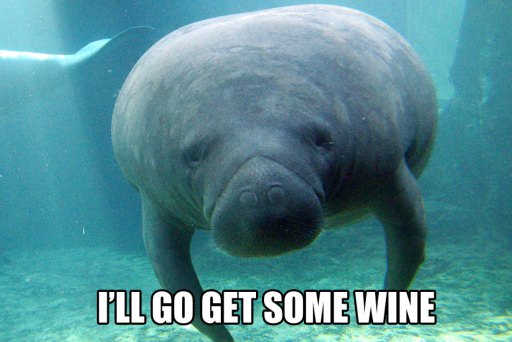 Do you feel calmer now? Yes, I thought so. Also, your hair looks great. This manatee told me so.