Welcome to the fourth "This Business of Art / Media / Web Fix," in which I share with you things I read that I loved relating to the work I do here — online media, business, entrepreneurship, women in tech, start-ups, journalism, publishing, management, queer visibility, and so forth. You can expect this sucker to drop every-other Wednesday.
---
Talk, Pay!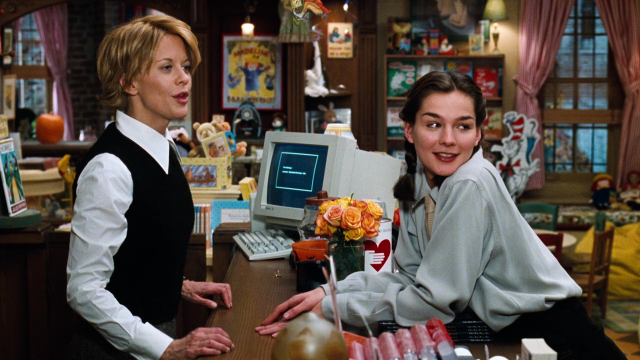 On May 1st, #Talkpay, a social media initiative launched by programmer Lauren Voswinkel of Model View Culture, proposed that anybody out there with a job and a salary post that job and that salary to twitter. The focus was on people in tech, but anybody could participate. She hoped to draw attention to pay inequality, especially "measurable pay discrepancies between groups when looking at race and gender which are further exacerbated when someone is a member of multiple minorities." It was a great idea, and it caught on quick, inspiring an array of thinkpieces and an ongoing dialogue centered around the ethics of salary revelation and the importance of exposing inequality, especially for women and people of color, who face discriminatory hiring practices and often lack the confidence to negotiate effectively for a higher salary, generally being grateful they've been hired at all. What's tough for me about the initiative is its predication on the assumption that business owners are paying their workers as little as they can and themselves as much as they can get away with. If we expose these practices, #talkpay suggests, we can fix the inequality that results from them. Voswinkel says as much in her post, asserting that "The fact is, companies are doing everything they can to increase their bottom line, and as such, they are actively trying to pay you as little as possible, with the understanding that if they underpay you too much, they will lose talent."
Obviously, every initiative can't be everything to everyone, and #talkpay succeeded at its specific angle. I guess I'd like to add to that conversation, though, by asking, "What happens when pay inequality starts at the top?" What happens when, because a business is owned by women and aimed at women with no connections in the business sector or access to "angel investors," there's no choice but to underpay? Only 7% of VC funding goes to women-led businesses, after all. Reading about the salaries of other women in my field didn't encourage me to ask my boss why I'm working 80 hours a week for one-fifth of what other people in my position(s) make — because I am my boss. Our full-time people don't need empowerment to make more money, they need us to have more money so they can make more money. What happens when the best way for me to fix my work/life balance and improve my salary would be to give up on Autostraddle in favor of heading up an LGBT vertical elsewhere? How do we fix that? 
These thoughts reminded me of a story I read about how independent restaurant owners in Oakland were dealing with the potential new minimum wage increase, specifically talking to Michael LeBlanc, the owner of Picán, "one of the few African-American owner-employers in the recent fine-dining surge in this diverse city," who questioned the long-term viability of his business with increased labor costs. It's certainly not okay for indies to underpay their workers, but how can they compete against enormous corporations who have bottomless coffers to draw from when forced to pay up? Many corporations could pay their workers fairly just by cutting CEO pay, but you won't see many small business CEOs hanging out in barrels of cash.
See, I wanna be a self-sustaining and revolutionary business capable of paying queer media-makers what they deserve and putting resources into projects made by us, for us. But the money flooding awesome new media properties like Refinery29 means that our inability to pay competitively could lead us to suffer the same death of so many independent queer publications that came before us. There's been a huge push for more LGBTQ content at mainstream publications over the past year, and queer writers will find it easier to pay their bills writing for Cosmo or Nylon than they could writing for indies like us. We're still here though, because this is our dream and these are our hearts, and we do believe in a financially prosperous future. We just hope that we get enough A+ members by the end of the year to keep the dream alive! (We've already got 1250! BLESS YOU ALL.) Queer women deserve a space that's just for them, don't you agree? Mari does!
It's awesome that I get to write for larger outlets, but I love love love how connected I am to my readers at @autostraddle.

— Mari Brighe (@MariTheTNF) May 5, 2015
(Or, you know, maybe passionate work is a neoliberal delusion?)
---
This Business of Journalism
+ From Digiday, Confessions of a Tech Journo Turned Flack: The Industry is a Mess
The irony is that while demand for the reporter skill set is high, journalist salaries aren't. It's either the pay (which is a huge factor) or years of busting your ass without having that work getting acknowledged all the way up until they let you go. The compensation to me is very interesting though. We're paying journalists way less than other positions at these publications. I'm not saying marketing isn't important, but if your junior marketing people are making more money than your multi-year staff writers, there's a huge problem.
+ The Brand Evolution of "Rolling Stone" Magazine – This is a very cool video!
+ Google and Facebook Are Our Frenemy: Beware – This is a scary situation for journalists, it really is.
+ So, these are the top 50 online news entities. So I guess Bleacher Report is a big deal or whatever.
+ In A Woman's Place Is On The Internet, Rebecca Mead talks about how "mommy blogs" have actually become a rare opportunity for women to employ themselves while raising children.
---
This Business of Web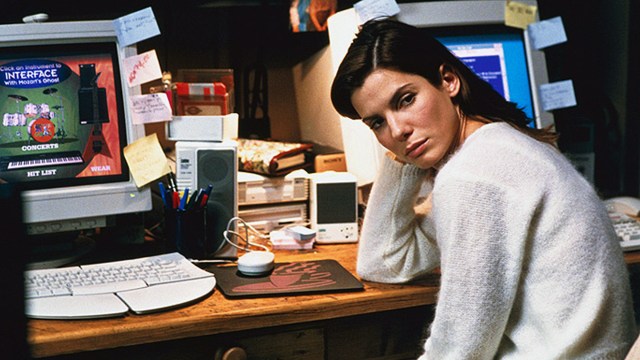 + In How Social Media Changed The Internet and What It Costs For Us, Latoya Peterson discusses how "the most important evolution [of the internet] has been the shift away from widespread anonymity online to repeated requests for your real name and photos, usually on a variety of social networks."
+ I recently read Anelia Greenhall's Start Your Own B(r)and: everything I know about starting collaborative feminist publications. It was full of really solid advice (much of which we're still unable to afford to put into practice) but her advice about co-founders was especially good, and also lead me to her article about What It Was Like To Co-Found Model View Culture With Shanley Kane, which lead me to An Apology and Eight Other Things, by Betsy Haibel, and a lot of thinking.
+ How Do You Make Something Go Viral? (Medium)
+ How Native Advertising Labeling Confuses People, In Three Charts (Digiday)
+ The Onion Shows Us All How To Introduce A Redesign in Style (It's Nice That)
---
Businesswomen's Special: Advice on How To Work Better
+ Five Entrepreneurial Lessons We Can Learn From Empire's Cookie Lyon (The Cubicle Chick)
+ 7 Dark Truths About Entrepreneurship (Entrepreneur)
+ What to Do If Your Team Is Bringing You Down (Harvard Business Review)
---
This Business of Business
+ The Overlooked Asian-American Glass Ceiling (Fast Company)
+ The Business Investments That Freak People Out (Harvard Business Review)
+ Whole Foods Calls the Shots For Startups (The Wall Street Journal)
---
Stories I Wish Someone Would Pitch Us
+ An investigative piece into The Welcoming Committee and its expansion, specifically into the Twin Cities, written by a Twin Cities resident.
+ Personal essays or how-tos about fostering and adopting kids
+ Queer Mama stories from women of color
+ Any on-the-ground reporting of the current civil rights movement or personal essays from queer women of color in Baltimore.
+ A column like Nerve's "I Did It For Science" but with weird queer shit
+ A longform piece on lesbian YouTube stars, where you'd interview people like Hannah Hart and Rose Ellen Dix and Hartbeat and then come up with an angle and get some photos and just make a big 'ol feature article out of all of that.
+ Columns on fitness, health or nutrition
+ Columns, in general, really. We need more column pitches! I accidentally typed "we need more column bitches!" but I guess that's also true.
---
Some Amazing Things People Pitched Us and We Published Recently That I Just Wanna Make Sure You Didn't Overlook
+ 7 Rad Queer Women Characters of Black and White Cinema, by Sara Century – Sara's such a good writer and this is really interesting shit, y'all. Prepare to nerd out.
+ Any of the craft posts from Hannah Clay Wareham. She is Making some amazing Things.
+ A Queer African Tale: On Trauma, Gender Transitions and Acceptance, by Ola Osaze. When we got this submission I read the whole thing in one bite and was like YES QUEEN, YES. The writing is beautiful and it's a story you've never heard before.
+ Booths for Ladies: An Unauthorized History of the Lexington Club, by Ivy Schlegel – Remember when we published the best personal essay / actual history about the closing of The Lexington and you didn't read it? There's still time to fix that, because Ivy's got "10 reasons that the building at 3464 19th Street is completely 1000% well-suited to be San Francisco's most loved dyke bar (sorry, Wild Side West).
---