Just a few days after Vice President Joe Biden's comments that he personally supports same-sex marriage, President Barack Obama has made an announcement that he also personally supports equal marriage rights, although he also supports leaving the legislative decision up to the states.
Obama has made moves implying support for marriage equality in the past, from calling on the Department of Justice to stop defending DOMA in court to speaking out against North Carolina's Amendment 1. But this is the first time he's openly and explicitly confirmed his personal belief in marriage equality. In doing so, he used the language of "evolution" that's been used in the past to describe his stance on the issue, and also spoke of the way in which his faith informs his view.
In an interview with ABC's Robin Roberts, Obama said:
"I have to tell you that over the course of several years as I have talked to friends and family and neighbors when I think about members of my own staff who are in incredibly committed monogamous relationships, same-sex relationships, who are raising kids together, when I think about those soldiers or airmen or marines or sailors who are out there fighting on my behalf and yet feel constrained, even now that Don't Ask Don't Tell is gone, because they are not able to commit themselves in a marriage, at a certain point I've just concluded that for me personally it is important for me to go ahead and affirm that I think same sex couples should be able to get married."
Obama's announcement comes the day after Amendment 1, a state constitutional amendment banning same-sex marriage and potentially invalidating civil unions and domestic partnerships, passed by 61% in North Carolina. Obama had already declared his opposition to the amendment, and it's possible that the amendment's success (and perhaps Biden's words) motivated him to make a statement, or at least make one sooner than he would have otherwise.
Obama's position on same-sex marriage has been under much debate as the election approaches; Biden's comments were seen as "off-the-cuff," and it's possible that Biden's move created some pressure for Obama to make an announcement of his own. After Biden's announcement, a top aide to Obama's re-election campaign, tweeted that Obama's stance was the same as Biden's — specifically that "What VP said – that all married couples should have exactly the same legal rights – is precisely POTUS's position." It's also possible, however, that both Biden and Obama's statements were calculated as moves that might help them win four more years in the White House. The Washington Post has an in-depth breakdown of the pros and cons of supporting marriage equality in 2012 — for instance, it may help him re-connect with the activist youth base that helped him get elected the first time. On the other hand, it may also distance him from voter demographics that he needs to win from the GOP. (True to form, Fox News is currently describing Obama's announcement as an instance of "flip-flopping.")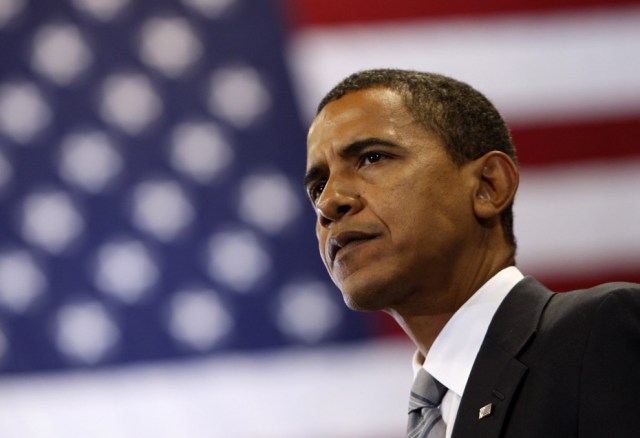 Romney's camp has wasted no time re-confirming his opposition to gay marriage: "I indicated my view, which is I do not favor marriage between people of the same gender, and I do not favor civil unions if they are identical to marriage other than by name… My view is the domestic partnership benefits, hospital visitation rights, and the like are appropriate but that the others are not." Not long ago, Obama's stated position was fairly similar; in 2004, he said that "I'm a Christian. I do believe that tradition and my religious beliefs say that marriage is something sanctified between a man and a woman.wp_postsIt wasn't until 2010 that he began to describe his views as "evolving," and he's now the first US President (and the only candidate in 2012) who personally supports marriage equality.
Biden and Obama were both careful in their statements not to espouse any specific courses of legislative or judicial action; neither went so far as to claim that marriage equality should be federally recognized, or make any statements whatsoever as to the legal future for gay families. To the extent that this announcement may impact the 2012 election, Obama made no promises about what he would accomplish in office around this issue if re-elected. On the other hand, his willingness to take a controversial position at what some would call the riskiest time to do so does raise the question of what he would be willing to do to support the community when re-election wasn't at stake — perhaps in terms of issues besides marriage, even. With this announcement, Obama has made history as the President to most actively and explicitly support the queer community in the controversy which most Americans think of when they think of gay people. Depending on how the 2012 election goes (and, in part, how this announcement is received), he may have a chance to be our ally in a way we've never seen in a politician before.