Based on local news reports and attention in the blogosphere, it appears that Brandon Bitner ran in front of a tractor trailer at 3 am on Friday morning and killed himself, leaving behind a suicide note at home. He was 14, and a student at Midd-West High School in Middleberg, PA. Nicknamed Brando, he loved music, especially violin. He played Evanescence on the violin for his school talent show. The crowd loved it.
His family realized he was missing at 3:45 am and contacted the police; the road was closed for three hours after his body was found. (@queerty) (@shewired)
The Midd-West school district says there are no reported cases of bullying at their school. In fact, Brandon and his classmates had attended an anti-bullying seminar just a few days earlier. But his classmates feel that bullying was to blame for his death, no matter what the school says.
"It was because of bullying," friend Takara Jo Folk wrote in a letter to The Daily Item.
"It was not about race, or gender, but they bullied him for his sexual preferences and the way he dressed. Which," she said, "they wrongly accused him of…"
Former Midd-West student Erin Barnett sent a letter as well, blaming the school, saying that when students report bullying, "Nothing is done."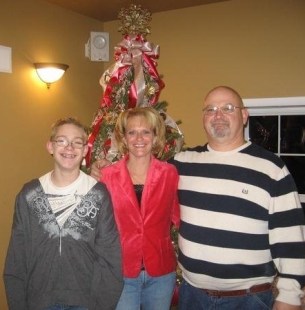 There is no report that Bitner identified as gay, but he did dress "emo" and was the recipient of gay slurs and homophobia. "Anyone in our school who looks different is tortured," said classmate Emily Beall-Ellersieck. Homophobia doesn't just hurt gay people. The funny thing about the world we live in is that even being straight doesn't protect you from the dangers of being gay. No one is safe from some things. Because if fourteen-year-olds in rural Pennsylvania aren't safe, who is. No one.
The principal, Cynthia Hutchinson, was the one who called the anti-bullying assembly, saying that it was an issue that meant a lot to her personally. Bullying is now an issue that also means a lot to everyone else at Midd-West. Students have planned an event for Thursday, November 11, in which they leave their classrooms at 1 pm to stand in the hallways and hold hands for the sake of love and peace.
From Brandon's memorial page at brandonbitner.com:
Brandon was intelligent, caring, passionate, and hilarious. He was quiet but he always caught you unexpectedly with a great comeback or one liner. He was insightful and read people well. His sensitive nature made it easy to get along with him. He accepted everybody – it didn't matter if they were white, black, gay, straight, skinny, or fat.
His funeral will be Wednesday.