Here at Autostraddle, we feel a lady is at her best when she's not wearing pants. Furthermore, we're struck by how many of us appreciate a certain style of underwear that is quite difficult to track down. See here's the thing: boyshorts, if you haven't noticed, have officially outpaced the thong-tha-thong-thong-thong and are now the most popular specialty style of women's underthangs. Like the thong, boyshorts can be worn under pants sans-pantyline and UNLIKE the thong, boyshorts are mega-comfortable.
Clearly we've documented our love for ladies-in-boyshorts (Girls in Boyshorts Part One, Girls in Boyshorts Part Two), and today we are going to tell you everything you need to know about getting some of your own. This is what we do for you.
Welcome to Boyshorts 101.
We've chosen our Top Three favorite brands and following that exposition we will share personal selections from passionate believers [aka the Autostraddle team/interns]. Then you are welcome to share your own experiences.
Also, we have a problem with the word "panties." It's weird right? or No? Anyone else?


The Top Three
+
1. American Apparel Unisex Baby Rib-Brief
WHY: Dov Charney's questionable treatment of his sexy female employees and possible glamorizing of child porn in his ad campaigns aside, these briefs are hands-down the most successful foray into the desperately under-explored style terrain of "unisex boy briefs."
PROS:
+ Unlike female-catered boy briefs, these suckers offer full coverage no matter how big you think your ass is.
+ Unlike actual boy briefs, there's really no serious penis pocket.
+ These look hot on everyone. Like really hot.
+ 400 colors
+ Will defo get you laid, possibly inspire you to jump on the bed while singing a cute song.
CONS:
+ Won't fit under tight pants, and if you're wearing thin pants, beware of the massive panty line.
+ Not cheap.
+ Will make you feel like a dirty hipster.
Also, we used American Apparel Unisex Boy-Briefs for our 2007 Autostraddle Boyshorts, which I think we still have in stock if you want a cute last-minute holiday gift for your girlfriend! She can have our old-school pre-Actual-Autostraddle URL on her ass. We're out of smalls. Etc.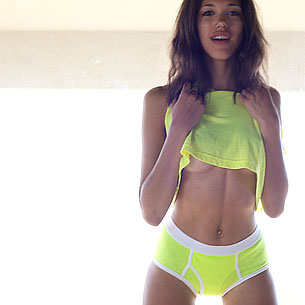 2. Hanes Authentic Core Boxer Briefs
WHY: If you find these, say hello! Whenever we find a pair of Hanes latest boy-briefs-for-ladies, we snag 'em, 'cause these suckers sell like hotcakes and go out of print before you can say, "take off your pants."
PROS:
+ Serious coverage — the Hanes boy-briefs travel all the way around your ass and underneath it, therefore enabling you to slip 'em under tight pants. That's right, you no longer have to suffer getting ASSaulted by a thong all night when you want to sport your favorite pair of fancy mega-tight jeans.
+ Cheap.
+ The thin, tight cotton spandex style manages to include the stylistic lines of an actual boybrief without the extra consideration such bulkiness requires.
CONS:
+ Design and availability changes constantly, so just as soon as you fall in love with a style, it vanishes from the racks at Target/K-Mart/wherever you found 'em you lucky bitch.
+ Anecdotal reports of elastic waistband falling apart relatively quickly.
See, this line began several years ago with a very traditional take on the men's boyshort for women. It was cute! It even had a fake penis pocket, and the "HANES" logo but in a littler girlier font … but where have they gone? Now we can't find these babies ANYWHERE: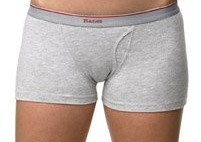 Last year a new style cropped up — tighter than before, with an updated logo on the waistband and even! more! colors! However, these seem to be out of stock EVERYWHERE except here, where you can get them 2/$5, which is um, amazing. Either everything we like is so popular it flies off the shelves, or once again the lezbros are being ignored by the commercial mainstream!
We sort of liked the old logo better, for maximum waistband sexiness. But the new style is very streamlined, which we appreciate. Check it out: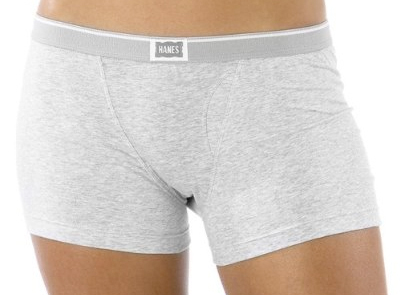 3. Calvin Klein Steel Cotton Gripper Trunks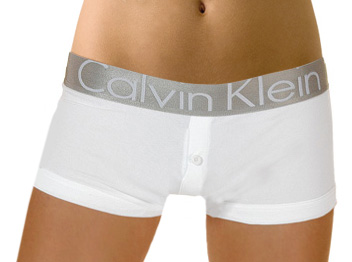 WHY: YES, these are actual men's underwear… but that's exactly why they fit so perfectly! These are the ultimate in SEXXXY with the price to match. Look at that waistband. Don't you want to fold it over and go muff-diving YEAH YOU DO. Sorry we won't make any more inappropriate jokes anymore for the rest of this post, promise.
PROS:
+ Calvin Klein = HOT HOT SEX.
+ Very minimal "package pouch" so you don't feel weird about the fact that it's made for a man. You can barely even tell!
+ Best elastic waistband in the business
+ Full ass-coverage. They grip the top of your thighs… therefore – no wedgies.
CONS:
+ REALLY FUCKING EXPENSIVE! (but try TJ Maxx & other discounters, they're always well-stocked with Calvins)
+ Extra bulk of the button at the top means they won't fit under leggings or anything sorz Lilo.
We have been  brainwashed by the media into believing Calvin Klein = hot hot sex, which accounts for a large portion of this style's appeal. Exhibit A:
Exhibit B:
Exhibit C, unrelated to underwear, but very related to Jenny Shimizu, who is hot and is also the luckiest lesbian in the universe b/c she did it with Angelina Jolie, which we think subconsciously contributes to our concept that Calvins=Sexy: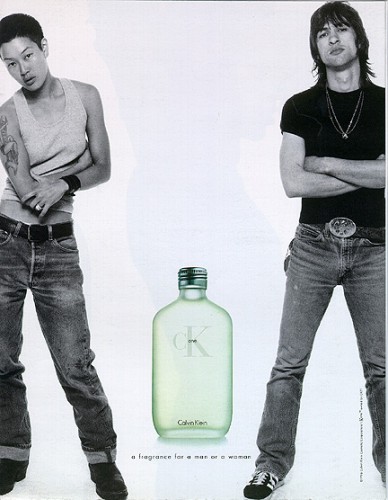 All the world's an ad campaign, and the ladies merely players …

Next: The Team makes Expert Recommendations!
For Boyshorts comfort with lady-like sexiness & style, TV Editor Carly is intrigued by Foxers:
"While I normally tend towards the American Apparel boyshorts, I have been intrigued recently by Foxers. According to their Facebook page, "FOXERS are women's underwear with the waistband design from men's boxer shorts. Essentially they serve as a way for women to have the comfort and style of boxer shorts but still look and feel sexy." All right then! They're pretty cute but the most exciting thing about Foxers is that they make the official uniforms of the Lingerie Football League."

For classic, reliable, simple bikinis for all body types, Tech Editor Taylor likes Gap Body:
"I'm having an existential gender identity crisis moment here. Well, not really because you know we're all about embodying that intersection and we're so very progressive, blah blah, whatever-
GIRLS IN UNDERWEAR.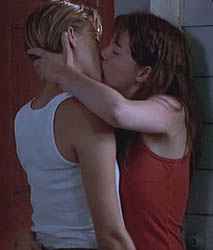 Here goes: I am a big fan of the Hanes Numero 2 pick and often wear them around the house (apartment, god knows I don't own any real estate) — I especially love the heather gray and black ones. They suit my more boyish moods quite nicely and if I wear them with a sleeveless tank, they make me feel like an old school little butch like Chloe Sevigny in If These Walls Could Talk 2, but with less motorcycle. But, sadly, they don't fit that comfortably under my pants. So I wear them as pants!
My choice when I am feeling a little less Stonewall: Gap Body! Yeah, I know it's boring, it's vanilla, it's certainly all-american, but they make great, comfy, sexy stuff! Any matching black & black bra ensemble gives me the mojo I need to well… Ask my girlfriend. I have these! (I can do polka dots, though black is pref) Love the tiny magenta bow! (Though these exact panties are no longer available, these are similar and these also have a bow.)"
For Girls That Can Still Shop in the Little Boys Section, Intern Hot Laura likes Hanes & Fruit of the Loom.

"I used to wear girly underwear, but they liked to play games with my heart. Every time I'd find a pair I love, I'd go back to buy more, only to find out that they had a "new look, SAME GREAT FIT!" I like change just as much as the next girl but you don't mess with perfection; after 18 years of ups and downs, we finally broke up. Because I am a tiny person, I usually head straight to the little boys' section of Target for all my fashion needs. Hanes and Fruit of the Loom briefs are my ish because I can get a 5 pack for $10 and because they make my button look cute."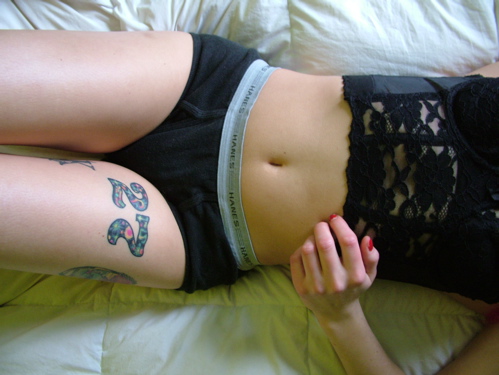 For fancy, girly, classy/edgy bikinis & thongs, Photoblogger Robin eschews cotton for Provacateur:
"Are there any boyshorts at Agent Provocateur? I love cotton boyshorts as much as the next girl, particularly on other people, but I myself made a no cotton rule in college after my dear friend introduced me to the wonders of real lingerie. Just in the past few years have I reintroduced cotton back into my underthings wardrobe. But I'm a boudoir photographer, what can I say? I have expensive taste in underwear. So for now, most of my boyshorts are black lace."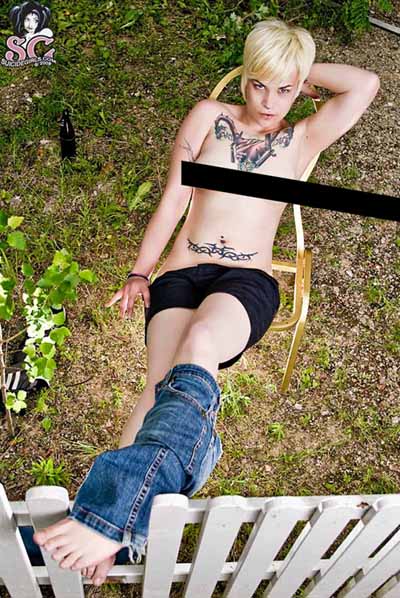 For real lesbros, Intern Lex rocks Jockey Men's Boxers:
"Jockey Mens Full Cut Boxer. What can I say, I'm a bit masculine so I like to wear boxers (hurray for gender subversion!). I wear a men's medium. These come in handy when wearing baggy jeans because instead of your ass hanging out, your underwear is. And you can just pretend you're making some hipster fashion statement. Also boxers are ideal for sleeping/walking around in front of your roommates in."

For a little bit more fabric and a hawt wasteband, Intern Jen loves American Eagle:
American Eagle Low Rise Trunk – When I compare the amount of fabric that made up the underwear I used to wear to these mens boxer brief style gems I am shocked! And so much more comfortable! A perfect waistband! These are great in the summer because if things get too hot you can de-pant and still be ready for some good clean fun. Also, I live in a place that is cold and snowy way too often and I think my "areas" appreciate the extra frost-bite preventing coverage when I forget my snowpants.
Downside: I don't like birds very much at all, so it would be great if there wasn't either a massive eagle, or millions of little eagles plastered all over each pair of these.


For Comfy, Cheap Knickers to Knock Around the House, CEO Riese Wants Old-Fashioned Men's Hanes:
The top three on this post are my personal top three too — especially #2, those are a wardrobe staple. But since i have 1,000 pairs of underpants I guess I can expand on some of the other good ones …
FOR CUTELY HOPPING AROUND THE HOUSE: At the risk of presenting a heterosexy image that perhaps no-one else but me thinks is cute, there's this one scene in Sex and the City where Sarah Jessica Parker is hopping around her apartment looking super cute but also in AMAZING shape and she's wearing those straight up 3-for-$7 get 'em at the drugstore old fashioned Hanes Mens (I'm a 2/4, and I get Hanes in men's XS or S) that are probably Aiden's? And maybe you think Grandma! But I think awww ... and I am not normally a SJP fan.
Maybe I just like seeing her in any outfits that don't involve broaches larger than my head or purses made of dead unicorns. See how cute she suddenly is!
Similar styles abound in the Hugo/Diesel category, you may recall Shane sporting a very nice pair of Hugos and looking very Shane today: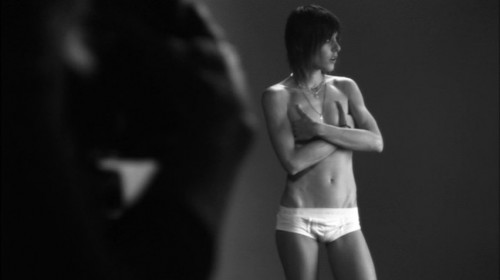 For seamless silky satiny lovely things so tight you can wear 'em under yoga pants, Riese likes Calvin Klein Modal Shorts:
FOR UNDER YOGA PANTS: When venturing into public, I like my boyshorts to cover my entire disproportionately large ass, and still be wearable under yoga pants without it being obvious that I hate thongs (which I used to wear every day even to the gym back when I was a strai, how did I do that), I love these Calvin Klein Modal Shorts (I get a size women's medium) 'cause they're silky to the touch and don't squeeze the fat out of your thighs like some "seamless fabric" boyshorts do. No one should ever squeeze the fat out of your ass, b/c it's beautiful just the way it is.

Intern Lola Has Something For Everything/One:
I typically wear hot shorts or hipsters, because they don't show under clothes (and they provide the illusion that I have an ass).
I do like wearing boyshorts when I wanna be comfy, but I only go for women's styles. My main choice is Tommy Hilfiger's Freedom Boyshort — nice 'n basic, low-profile, and a name that makes me feel vaguely patriot when I wear them. Emporio Armani's Microfiber Boyshorts are perfect for when I want to be a bit more girly. Thanks to a tip from a styled-out gayboy, I discovered the queer underoo brands Ginch Gonch and Andrew Christian. They both cater mostly to guys and have crazy designs, but their women's boybriefs feel nicer than anything else ever and the mega-bright colors make me feel like a superhero.


For colorful, fun & low-on-the-hips bikinis, Executive Editor Laneia took a long road to Victoria's Secret:

In high school I was obsessed with boys underwear. I finally got the nerve to actually purchase a pack [I used to be quite shy, IF YOU CAN POSSIBLY IMAGINE] and my best friend thought I was really, really weird, which was nothing new.
I ended up not really liking the traditional briefs due to their insanely high waistband, but I really loved the boy decoration in the front! [boy decoration = where the peen comes out] Since I was a dancer, I was already in the habit of rolling down the waistband of like, everything I owned. Please note, this was before the 'low-rise pant'– it's possible some of you will not recall this dark time in our history.
And anyway maybe other people beside dancers rolled down their waistbands — I'm not trying to sound special here. So I rolled down the waistband of my boy's underwear and they were suddenly SUPER HOT, but also very uncomfortable for everyday wear because of the giant ROLL.
Well now you can find low-rise boy briefs practically anywhere. The downside is that the boy decoration in the front is just that – decoration. My favorites are Victoria's Secret PINK Cheeky Cotton Boy Briefs [that's a mouthful] [that's what she said].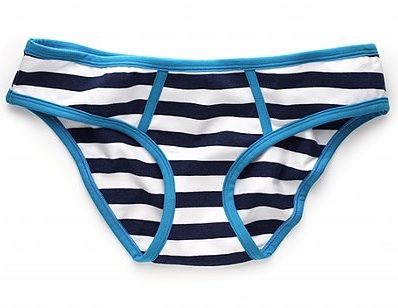 They come in a million different patterns and colors and fall sufficiently low on my hips. Even though these briefs claim to be 'cheeky', they seem to have pretty standard cheek coverage to me. Oh yes, and they can usually be purchased for the bargain-basement price of 5 for $25, so you can share them with your friends/roommates. I'm just kidding don't do that.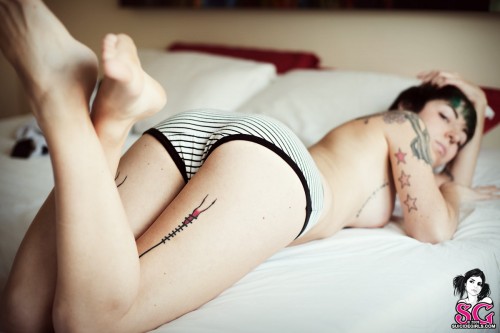 Design Director Alex sticks to the classics:
My favorite underwear (besides those Calvin Kleins we talked about in #3)? Champion's Seamless Ribbed Men's Trunks. They don't have seams and they feel super lightweight and breathable. They're thin so there's no line on your thigh when you wear tight-ish pants. Also: no awkward pocket for the male genitalia, so it has a little extra space for my non-existent package which prevents frontal wedgies!
Also I enjoy the American Apparel Baby Rib Boxer Brief, which has more leg coverage than our #1 Pick.  Though I tend to use these more for sleeping in than like wearing under jeans or whatever.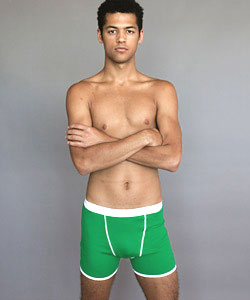 (Sidenote: Sorry for all the pictures of dudes for my picks.
I can't help it — I wear mens underwear and I'm proud!)

Intern Lily: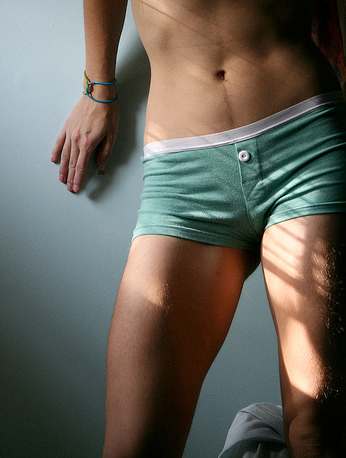 Ok I admit it, I don't wear any of Autostraddle's Top Three underwear brands. BUT I do have a love affair with boyshorts—both to wear myself and for sexy ladies to wear so I can gawk at their attractiveness. I used to think that I had to wear teeny tiny, ultra-uncomfortable, frilly pieces of fabric as underwear in order to fit in with all the cool girls—but that was middle school and I've grown up!
Although I buy my underwear from a variety of different stores (Target and Old Navy are personal faves for cheap, cute, and comfortable) one of my favorite brands is, of course, Urban Outfitters. I'm a size 2 so I usually get smalls. Basically I can put on these ultra-femme floral boyshorts or these more "traditional" longer boyshorts and feel equally sexy in either. Which is why I own them both!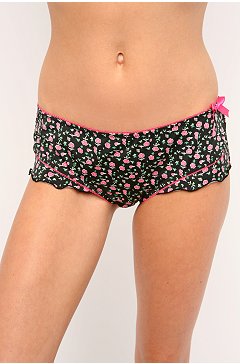 Our Vlog Superstar Nat says these are also her favorites: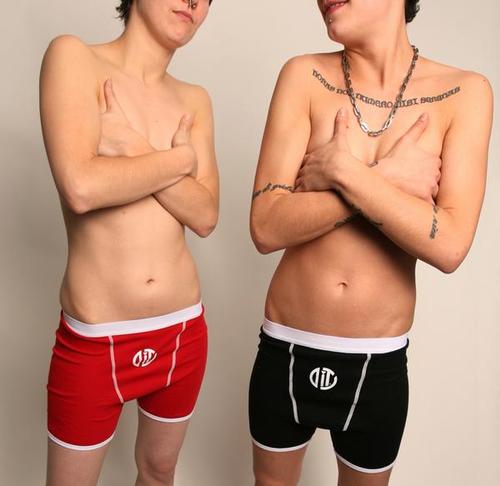 Intern Emily:
My favorite underwear things to wear are the same as the one's Alex picked, which is these American Apparel Baby Rib Boxer Brief. I get an XS (I'm like a size 27, and the AA briefs stretch on the sides too). I will tell you why. Firstly, because they come in sweet colours. Secondly, because when I bend over to tie my shoe, YOU CAN'T SEE MY ASSCRACK like what sometimes happens if I'm wearing normal underwear. Thirdly, the leg part doesn't ride up and become bunchy and uncomfortable on my thigh. Fourthly, they're almost like shorts, I mean you can practically wear them without pants if you're KCdanger and you won't look stupid (subjective).

Katrina: "VIVA LA PANTSLESS REVOLUCION (la revolucion sin pantalones?)"
Underwear is very important to me, as I have conditioned my friends to get used to me walking around the dorms without pants. However, if I'm forced to wear pants, it's not about the pants, it's about what's sticking out on top of them.
My favorite underwear is basically any underwear with an elastic band at the top, as I like to wear my pants inappropriately low/bend over a lot/like to drop it like it's hot on a daily basis, and a nice elastic band at the top says "Hey world, there's something interesting in my pants." I'm pretty particular to these Jockey Women's Boxer Briefs I found in Urban Outfitters when visiting Emily Choo in Canada. The Jockey brand on the elastic makes it ambiguous whether you're wearing man or girl panties, and because they're actually for girls, they're short enough to look rull cute when roaming around pantsless.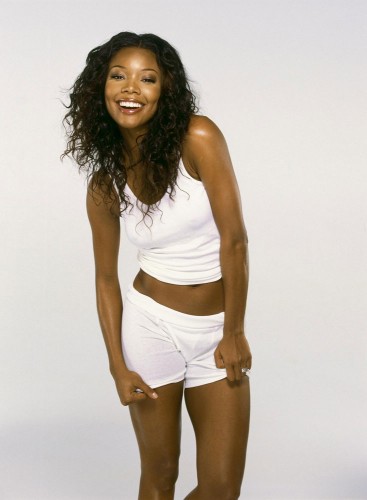 Can somebody please claim THESE are their faves? Please? (- Taylor)

For more (eye candy) visit our girl galleries devoted to this subject:
Hot Girls in Boyshorts 1 and Hot Girls in Boyshorts 2
---
---
Are you following us on Facebook?
Pages: 1 2 See entire article on one page