feature image via dreamyoga.com
Do you wish we talked more about the relationship between religion and queerness? Well then hello, you've come to the right place! We're hosting a panel at A-Camp discussing this very topic, starring Vanessa, Hansen, Mey, and Fikri bringing four different perspectives to the table and (hopefully!) featuring a lot of camper participation, too. We wanted to include as many perspectives as possible in this roundtable, so we asked the entire team to contribute and twelve individuals stepped forward, all associated with different religions, attachment to their religion, and opinions about how being queer affects their religious identity and how religion affects their queer identity. The following contributions touch upon questions such as, "Do you have a daily spiritual practice? What does it look like?", "How does your gender and sexuality intersect with your religion?", "Is your family religious? What was their reaction to your queer identity?", and "Do you try to find partner(s) who also practice your faith?" If you have a lot of feelings about any or all of these questions, please head to the comments and add your own voice to the conversation. We've gotta talk about this stuff more; we're just here to get the party started.
---
ALI: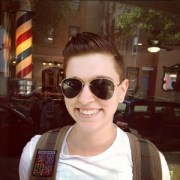 I was raised in the Reformed Church and confirmed in the Reformed Church. And for quite some time, I knew I would leave it. My inkling solidified into resolve when, during my grandfather's funeral, I saw posters for this video series that you could show to your sons and it would teach them not be girly, sissy or gay. It was my junior year of university and I already had broken up with my high school (then college boyfriend) because I was gay. Being gay also ended my relationship with the Reformed Church.
I came back to religion because of doubt. Earlier this year, I started not being able to sleep. For no reason whatsoever, I lay in my girlfriend's bed listening to the city at night and I just thought, what happens when I die? I'm fairly science minded. And science doesn't tell me anything. Many scientists, in fact, tell me there is nothing. Nothing after. And I just started floundering. I cannot conceptualize a world where that is the case, where all of us just end like that. Matter is never created nor destroyed, so how can human souls just end? Everything else is a cycle. We must be a cycle too. And yet. And yet there is no proof that there is anything beyond this life, and I like proof, so how could I be taken in by that mysticism? I became obsessed with the question. Nothing spurred it on. But I cried every night, and I didn't sleep. I kept wondering if my thinking about death was a sign that it was close. I began to think that perhaps I was about to get hit by a New York City bus.
I had dinner with my girlfriend and Autostraddle's own Gabby and Vanessa. I cried at the dinner table. Gabby comforted me by telling me, "Of course there's something out there. It's just not for us, that's why we can't know about it". I found it easier to believe in something after that. When someone as wise and as rational as Gabrielle Rivera tells you something exists, doubts ease a bit. But not all the way. Not entirely. The question still haunted me. I continued on, sleepless.
"I cannot conceptualize a world where that is the case, where all of us just end like that. Matter is never created nor destroyed, so how can human souls just end?"
About a week and a half after that delightful mindset began, my aunt died. I found out later that it was very much expected, but no one outside of her children knew that. She kept it a secret from everyone, including her brother (my father). Or maybe he knew, but he didn't tell me. I had no idea it was coming until it already happened. When I found out, I let it sit with me for a bit – didn't really talk to anyone about it, outside of my family and my girlfriend. But when I finally did tell Gabby, she said something I'll never forget – "huh. The spirit world has it's way of getting the message out, doesn't it?" I thought about it. Perhaps the thoughts, the doubts, the fears were all for a reason. My terror eased after that, to the point where I slept a full night again. And then I started going to church.
I decided to try the Unitarian Universalist church about 30 steps from my girlfriend's apartment. It had a rainbow built into the brick wall in front of its gorgeous garden. It had looked so welcoming. I figured I'd at least give it a shot. When my girlfriend and I went the first Sunday, they were having a book sale to benefit their feminist reading group. I thought, "Huh. This is not what I remember about church. I like this much better". The very first sermon I heard was about loving hands moving you into the next life. Come Pride weekend, they had a Pride service (partially scored with Sondheim songs, to boot). Perhaps my favorite sermon happened on Father's Day – it was about parents. And how we surround ourselves with the people that we need to help us complete our growing up process. I thought about my queers, the queers that had even come to church with me that day. My girlfriend. My Autostraddle peeps. Heck, I thought about Gabby Rivera and exactly how much mind-changing and growing I'd done since diving head-first into this wonderful community we've got here. I thought that idea sounded pretty darn accurate.
BRIANNE: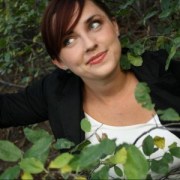 My family has been Mormon since Joseph Smith decided to start the faith. My ancestors moved to Utah to practice their faith, some of whom were polygamists – although the LDS (Mormon) church does not practice polygamy currently. I remember googling, "I have a crush on a girl and I'm a girl" in the eighth grade and seeing a bunch of pages about "homosexuality" and "lesbians." I had a queasy feeling in my stomach when I realized that I had heard the word "homosexual" in church-usually used in the same sentence as "beastality." I looked up "homosexuality" on lds.org and found some 1970's APA style bullshit about homosexuality being a "mental illness." The website has changed since then, but basically it said that through having faith in god one could overcome homosexuality and also get the assistance of a psychiatrist. And then I remember thinking to myself, "My family can't deal with this right now, so I'm not going to deal with it." And put my feelings in a box and didn't even think about it until my freshman year at Stanford.
"I ended up having to figure out how to separate my moral code from the faith I had been raised in."
Over the last eight years, my spirituality has evolved. I decided I didn't believe in the Mormon church before ever coming out. When I decided I wasn't Mormon I had a weird identity crisis – the church tells its members what to eat, how much to tithe and even what underwear to wear. I had some existential crises where I would think, "Why don't I steal? I don't actually believe Jesus is going to cry if I do… So why do I think this way?" I ended up having to figure out how to separate my moral code from the faith I had been raised in.
My parents immediate reactions to my coming out were not that great, but over the last few years we have come to a sort of treaty where I respect their religion and they respect my right not to practice it. Currently, I have a regular prayer and meditation practice, read religious books from various faiths and I like not knowing exactly what's out there. My favorite quote is, "There is more than one path to God," and that resonates with me.
MIRIAM: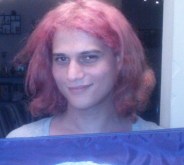 It feels awkward writing about being Muslim, trans*, and queer. No matter what, all three are experienced in such personal, individual ways.
My experience is being raised by religious parents, and practicing at a young age (praying & fasting by 8, hajj by 16). I was also a religious Muslim in Texas. Discrimination wasn't a problem (Texas has had longstanding policies of Muslim acceptance). But there was a sense that, in a culture either Christian or secular liberal, I was somehow different.
That meant two things: developing an unwavering faith (because there's nothing to stop you from losing it), and tolerance. Tolerance was something my parents encouraged (my mother once said that if I was going to pray for someone's soul, it should be my own). What I believed affected my actions, but that was it. The strength or weakness of my faith wasn't tied to its presence in my environment.
As such, I've mostly socialized outside of Muslim communities, and spent a lot of time in queer circles as an ally & supporter. It didn't matter if I thought it was sin or not. If I had a right to be free from discrimination, so did everyone else. The question of sin didn't affect me.
That is, until it did.
Being trans* wasn't the issue: some scholars condemn it, but others are supportive (not to mention the history of trans* Muslims going to the Prophet (P)). But, now, I was queer. And while that negated none of my faith, I had no idea what it would mean for me. Would I be celibate? Unmarried? Unable to transition for some reason?
"Navigating the spaces around family and mosque has meant navigating the closet."
It's why I started blogging: to find the place my queerness would have in my life and in my faith. Obviously, it didn't happen all at once. But it wasn't always incremental. There were times of stagnation weeks/months with no sign. Then suddenly you'd find a blogger, or make a friend, or read an article, and it changed everything. Over time, I've managed to create a place, online, where I'm comfortable with myself both spiritually and otherwise.
Creating that space in the world is different. Navigating the spaces around family and mosque has meant navigating the closet. It seems weak willed, like I'm just bowing to outside pressure. But being part of my family and mosque is important. If I'm blessed enough to get the chance to have that, no matter how tentatively, then I'll do what it takes.
And it worked. I've been part of my family's lives. What's more, seeing the positive effect it's had on me has led them to a place of understanding. For all intents and purposes, I'm now "out" to my immediate family, and they're as supportive as I could hope for.
My mosque is another story. My transition has changed my appearance so much that I'm not sure I can pray in either section without raising ire. I'm not sure who to ask about it, or what to ask. All I can do is try and set up an alternate jummah.
What's needed in the community is dialogue about where queer and trans* Muslims fit in. It feels odd that I'm able to talk about these issues on a queer website. That I'm invited to speak in Orthodox synagogues, that I can do charity work with evangelical Christians. It seems I can talk to anyone, but the people I need to talk to the most.
Looking back, I wish I'd engaged the issue earlier, and I feel hypocritical for calling for it now. But it's needed – if nothing else to dispel the assumptions made about me, and other queer Muslims. Many of us are practicing. We are still very religious. And, personally, I don't care about changing doctrine or winning hearts and minds. If Muslims can respect the rights LGBT people, they can do the same for LGBTQ Muslims; if nothing else, by making a space for them to practice Islam.
Allah will guide us from there.
JAMIE:
Every time I think I've finally walked away from traditional religion, my body remembers something. I accidentally hum a gospel verse, I hear the echoing of a sermon, and I feel like I'm being pulled back in time. I'm still going through it – trying to resolve these two parts of myself. My fluid sexuality doesn't not fit with the rules or the social standards of the Southern Baptist community I grew up in. But the community of the church was such a big part of my life growing up, that it's hard to separate my heart/memory from it. Church is the first place I learned race: what it meant to be black, and how to act like I belonged, even as a book-loving weirdo mixed kid. When we left that church for good, I felt a void I didn't have a name for. I missed people, not religion, and that's something I have to still remind myself as I continue to grow.
"I haven't found a thing to fill that void with yet, and I keep writing into that darkness. In this way, writing has become my spiritual practice."
I've compartmentalized my old church life, my family's new religious life, and my own evolving beliefs. I haven't found a way yet for these things to exist together. Part of that has to do with not coming out to the people from my former community. (We were long gone by the time I realized I was different). Beyond my immediate family, my extended family is very religious – also rooted in Baptist traditions – but since our relationships are so strained, I've let fear keep me silenced. I'm too afraid to tell them about this part of myself and give them the chance to sever our ties for good. My lopsided coming out process has taught me that love sometimes does has limits. I have never wanted to give them a reason to have to make that choice to love me or not until I have to. Until I have some safety net of my own.
The themes of church and community have appeared over and over again in my fiction.  I haven't found a thing to fill that void with yet, and I keep writing into that darkness. In this way, writing has become my spiritual practice. Before I write, and before I lay down to dream, I still use the simplest prayers to ease my anxiety. I don't address these prayers, I usually don't even speak them. I figure just by just releasing the thoughts from my head that they are doing their job. They'll get to where they need to go.
---
SINDU:
I was raised Hindu, and I now identify as an atheist. Because Hinduism doesn't have one primary text (whatever your religion teacher may have told you), it's easy to justify pretty much any worldview with Hinduism. Did you know it's possible to be an atheist Hindu? In fact, atheism and atheist philosophy have a long history in South Asia, dating back to before 200 BCE.
For me, my religion and sexuality never had to battle it out. Hinduism says a lot of conflicting things about sexuality. Most of the conflict, however, comes from the culture of South Asia and South Asian diasporas, a culture that is socially conservative and homophobic. For Hindus like my parents who believe in the concept of dharma (truth and duty), sexuality becomes a problem when it deviates from everyone's moral duty to build a family with an opposite-sex partner. Most LGBT Hindus who come out are disowned by their families.
My parents have tried to force me to be religious. Most of our conflict comes from our separate understanding of spiritual Hindu practices. My mother believes in astrology and numerology. I do not. My parents believe in praying at crowded temples and singing in communion with a thousand other people at festivals. I believe in being kind and meditating alone on a mountain top. And while these differences produce a ton of conflict between me and my parents, in Hinduism technically both paths are legitimate and valid.
I've made peace with my atheist identity. For my parents, that peace is a long time coming. They struggle both with my religion and my sexuality. Because though Hinduism as a disjointed, unorganized religion accepts atheism and non-normative genders and sexualities, most Hindus don't.
"I've made peace with my atheist identity. For my parents, that peace is a long time coming."
I usually try to find partners who are also atheist. This Matthew Shultz quote sums up my feeling about friends and partners: "You're allowed to believe in a god. You're allowed to believe unicorns live in your shoes for all I care. But the day you start telling me how to wear my shoes so I don't upset the unicorns, I have a problem with you. The day you start involving the unicorns in making decisions for this country, I have a BIG problem with you."
On a daily basis, I find spiritual meaning in being kind to people, to animals and plants, and to the environment, in being out in nature and appreciating beauty where I find it, in being physically active and keeping my body healthy, in forming good relationships with good people, in writing and doing things I love, in feeling my emotions and being fully present in the moment, and in fighting for a better world.
KATE/KADE:
I would say my family are all super culturally Catholic because even the members of the family who aren't staunch believers anymore are still hardcore Catholic in every other way. I was sent to Catholic school, I was raised by a family who fashioned their style of raising and disciplining on Catholic examples, and for the first 10 years of my life or so, I was mostly unaware that other people weren't Catholic. Because of this, I was only allowed to come out to about three members of the family outside of my parents. I will never come out to my grandmother. That's really hard, since I love her to bits, and knowing that our relationship might crumble based on my sexuality would kill us both, I think. She will also never know that I'm not Catholic anymore. When I tell her I miss Catholic school, though, I am being honest with her. I do.
I went from being a kid in a Catholic school who felt like dipping in and out of the faith was part of being popular to being a scared agnostic to realizing, for the second time in my life, that there was absolutely something out there pushing me around the playing board, so by the time I was getting around to figuring out my identity in my teens, I was dealing with spiritual issues at the same time. I didn't really come into one until I'd come into the other.
"I know my ancestors are always keeping me out of trouble, although sometimes they let me dip my feet in to learn a lesson."
I know I have been the subject of some jokes, but I try not to pay attention. I had a lot of fondness for my community and I don't want to lose that fondness, so there are things I choose to ignore. (I say town in place of religious community a lot, because they're one in the same. All of my friends from my public high school got confirmed with me, I grew up with kids who either went to the parish near my house or the parish attached to my school: my experience of my community outside of Catholicism was nearly identical to my parish community).
Looking back, I've almost exclusively dated people who were raised Catholic and from culturally Catholic backgrounds. Which is actually kind of strange, considering I didn't start dating until after I'd left my community where that would be unavoidable. I don't know if it's because we find each other, or because it just works out that way, or what. I tend to be the one in the relationship who still harbors feelings of affection and nostalgia for Catholicism and the Catholic community, though.
My daily spiritual practice now is a mixed bag of stuff. I still believe in a higher power that is present in my life. I read a lot of omens. I talk to a lot of ghosts. I know my ancestors are always keeping me out of trouble, although sometimes they let me dip my feet in to learn a lesson.
MEY:
I was born and raised Catholic, and went to Catholic School for Kindergarten and First Grade, but I also started attending an American Baptist church when I was in the 6th grade. I kind of lost myself in my faith there, at first going to youth group and Sunday school every week and volunteering at every opportunity I got, and eventually becoming a youth leader, Vacation Bible School teacher and Sunday school teacher.
My church started becoming increasingly conservative as my own personal faith started becoming more and more liberal and universalist. Although I'm very far from a strict believer when it comes to Catholicism, I still have a lot of cultural ties to the Church. When I came out as both trans* and a lesbian at the same time a lot of my friends were super supportive, but other people at my Baptist church told me that I wasn't following God's plan and that they would be praying for me. I had to have a meeting with the Pastor where he told me that I wouldn't be able to volunteer for the foreseeable future. He said that we would have to keep meeting and that he would also have meetings with the church elders and with parents of the church youth before we moved on. So I left that church.
"Although I'm very far from a strict believer when it comes to Catholicism, I still have a lot of cultural ties to the Church."
I currently still go to Catholic mass on most Holy Days of Obligation and also sporadically attend a local episcopal church that is very welcoming and affirming to the queer community. I'm also an ordained minister from the Universal Life Church, so that means I can legally perform weddings.
STEF:
I was raised in a reformed Jewish household, which meant that while my family weren't particularly religious, I still knew that I was somehow separate from "normal" American society. Our area of northern New Jersey had a pretty large Jewish population, but I remember feeling acutely aware that most of the holidays we actually got out of school for were things my family didn't participate in. As a small child, I was really jealous of the kids who got to celebrate Easter and Christmas and eat a lot of fun candy, while our holidays seemed to mostly be about somberly remembering various incidents of Jewish oppression. I went to Hebrew school twice a week and we attended synagogue on important holidays, but that was about it; for my family, the emphasis was on Jewish tradition, holidays, food and family. I studied my torah portion, had my Bat Mitzvah, dropped out of Hebrew school a couple of years later and never looked back. I've never minded participating in cultural Judaism, and as an adult I've grown to appreciate that aspect of my life.
"I still identify strongly as a Jewish person. I make a mean potato kugel and I can swear in Yiddish with the best of them, but I will never be a religious person."
As an adult, I still identify as Jewish, but I also consider myself an atheist. I don't believe in any sort of God; I believe in logic and science, but I can appreciate what that belief means to people I'm close to. I can certainly appreciate having been raised as a non-Christian person in the USA, and that has affected the way I navigate this country. I still identify strongly as a Jewish person. I make a mean potato kugel and I can swear in Yiddish with the best of them, but I will never be a religious person.
When I got a little older and started exploring what life as a queer human would look like, I learned very quickly that I could expect an entirely different level of cultural othered-ness. I suppose that being raised in a relatively low-pressure Jewish environment helped prepare me for feeling a bit separated from heteronormative, traditionally Christian America. It's not something I've ever put into words before, really, but I'm sure there is a parallel in some ways.
---
LAURA M.: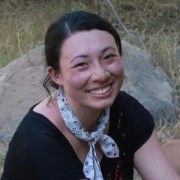 Growing up, my family and I were practicing Roman Catholics. We went to church together every Saturday night, and I participated in the mass as an altar server or a eucharistic minister. I also attended a private Catholic school for eight years. Towards the end of high school I went through confirmation — basically, a formal, public declaration that I accepted the beliefs of the Catholic church and wanted to participate as an adult.
It was around this time that the Catholic priest sex abuse scandal broke. As the national headlines hit one after another, my neighbors whispered secondhand stories about about a local priest, "Chester the molester." I watched as the Church scrambled to hide, deny, and generally cover up any evidence of wrongdoing. It was horrifying. As the stories continued to roll out (and the Church continued to present its lackluster non-response), I really started questioning the politics of the Church. The more I looked into the church's stance on issues that I cared about (birth control, women's roles, modern science), the more backwards the Church seemed to me.
"The more I looked into the church's stance on issues that I cared about, the more backwards the Church seemed to me."
Today, I refer to myself as a lapsed Catholic. I'm totally on board with the basic moral teachings of the Church ("love thy neighbor as thyself"; "turn the other cheek"), and I love the stories of the gospel. But when Church leaders are telling AIDS-stricken countries that it's immoral for them to wear condoms, I just can't bring myself to be a part of that. I'm really encouraged by the statements that Pope Francis has been making lately, but without a massive structural change and an overhaul on official doctrine, I don't see myself participating in institutionalized Catholicism. For now, I'll just be watching that mess from the sidelines.
I stopped going to church a year or two before realizing I was queer, so there was never a big "coming out" to my congregation or anything like that. My girlfriend was (coincidentally) also raised Catholic, but she stopped going to church in college too. My family has never had a problem with my orientation, and they actually stopped going to church a few years ago in support of the feminist American nuns. So queerness-related conflict with practicing Catholics has pretty much been a non-issue for me.
HANSEN: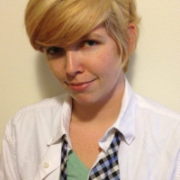 I was raised casually Methodist, meaning we went to church and I really liked Sunday School, especially the song about the Devil sitting on a tack and the times I got to make stuff to hang on the fridge. I never worried about religion as a kid, it was just accepted. You accept these things as a kid so much easier than as an adult.
After my parents divorced when I was 7, we stopped going to the Methodist church. I started to realize I might be queer when I was about 14. I didn't really act on it, but sometimes I held hands with this girl and it made me happy.
When I was 15, my best friend invited me to go with her to church, which turned out to be a Mormon church. The people were so nice there and welcoming that I just kept going. I even went to seminary every morning at 6am, which is kind of like a Bible study, but at 6am. I knew I had to leave the Mormon church when I was at my grandmother's funeral. I just had this overwhelming feeling that I was in the wrong place spiritually and the LDS faith wasn't right for me.
After that, my friends and I started going to Youth Group at a biker church called Set Free. Like motorcycle church. Like Harley-enthusiasts revvin' their engines for Jesus. I made some great friends there and realized Christians could have snakebite piercings and dye their hair black and wear studded belts and be really fucking cool. Eventually my friends and I left Set Free after some problems with its pastoral leadership. We began going to Blue Sky. It was a hip church with couches and candles and I felt really comfortable there. Everyone looked like they had just walked out of a Diesel ad. They accepted us very quickly, and I got super involved with Bible studies and hangouts and volunteering in the nursery.
"My faith fluctuates a lot now, some days I'll feel pretty Athiest, some days Agnostic, but most of the time I feel pretty sure I'm in the right place as a quiet and personal Christian."
Another huge part of my faith was the Christian alternative music scene. Does that sound silly? It was. My friends and I really connected with religion through bands like Emery, Anberlin, mewithoutYou, the Chariot, Blindside, and so many others. It was so hip to be Christian, you guys!
I started dating my first serious girlfriend right after high school, and when I came out to my best friend at the time and asked her not to tell anyone, well, I bet everyone can guess how that went. She seemed supportive, but then wrote me a letter about how she doesn't want me to lead a life of sin and quoted a bunch of Bible verses. My friends began to stage interventions in their living rooms about how homosexuality is just a burden that I needed to bear and how marrying a man would cure me and a lot of terrible things. I was really disheartened about religion at this point.
So I quit the Diesel-ad church, but began going to a Lutheran college to be closer to my girlfriend in New York. The Lutheran college was actually full of lesbians and bisexual women and queers of all shapes and sizes. It was amazing. I was only harassed for my first semester, but even the administration protected me in those instances. I attended chapel regularly and reconnected with my faith. Because I'm not Lutheran, I began to accept that I can worship in church and still be doing my own thing spiritually.
I now sometimes attend a church in my town called Timberline, which I've been going to off and on since I was 16 with my family, mostly for holidays. It's a non-denominational Bible-based teaching church, but I like the huge size of it, to be honest. I am anonymous there. I am able to worship privately enough for my own tastes, but I am still given a community in which to grow in my understanding of my spirituality. It allows me to have a more intimate and personal relationship with my faith, which is how I feel most comfortable associating myself with the Christian religion being a queer person. My faith fluctuates a lot now, some days I'll feel pretty Athiest, some days Agnostic, but most of the time I feel pretty sure I'm in the right place as a quiet and personal Christian.
VANESSA:
My queer identity and my Jewish identity are both very important to me, and I'm lucky enough that for now, they haven't clashed – at least not much.
I was raised in North America by two South African Jewish parents, which is a very specific identity that would require its own 1000+ word essay to even begin to explain, and from the time I was small I was taught that Judaism is about tradition. Though my family was not particularly attached to the idea of Judaism as a spiritual practice – my dad didn't go to synagogue for a long time, though he has started going regularly since his parents passed away over the past couple of years, and as my brother and I have gotten older my mom has stopped insisting we go to synagogue even on the High Holy Days, which used to be non-negotiable – we are definitely steeped in the tradition, and from the Friday night Shabbat dinners that we've had literally every single week for my entire life (candle lighting, wine, challah, and a few prayers at the beginning of the meal included) to the assumption that I would obviously have a Bat Mitzvah to my father's reaction when I came out as queer ("Well, as long as she's Jewish that's okay with me!"), it has always been clear to me that being Jewish means something, to my parents and to my family and even to myself, even if I'm not always totally sure what that something is, exactly.
So the thing about mixing my Jewishness and my queerness is that while I have always known I was Jewish – when I was younger and went to Jewish Day School my teachers taught us that Jews make up less than 1% of the world and I didn't believe them, because every single person I knew was Jewish so my tiny human brain was sure that statistic could not be right – I definitely did not always know I was queer. I discovered that piece of myself when I was 19, and I've been learning and growing and expanding on that identity ever since. And while it may seem to make sense to want to mix these two identities together – there are plenty of places to queer Judaism, and plenty of queer Jews, particularly on college campuses, especially if that college is NYU and the "campus" is downtown New York City – it isn't really a thing I've sought to do. I kind of like my Judaism and my queerness separate, if that makes sense. Or, I like to have both, but I don't need them to be interacting at all times. I have some queer friends who felt the need to check in with their rabbis after they came out, but that never occurred to me. I suppose I'll have to address some of these issues in the future: if I want to get married in a synagogue I'll have to make sure the rabbi I choose is okay with same sex marriage, and if I decide to have babies and raise my kids Jewish I'll want them growing up in an accepting environment. I know my dad thinks it's important that I marry a Jewish person but he doesn't care if they were born Jewish or if they convert, but frankly I don't know if I care at all. That's what a lot of my feelings about being queer and being Jewish (and really just being, period) boil down to: I don't know. I'm still trying to figure it out personally. I don't have to speak for Jews, or for Queers, or for All Queer Jews… I just have to speak for myself.
"I kind of like my Judaism and my queerness separate, if that makes sense. Or, I like to have both, but I don't need them to be interacting at all times."
If Judaism is about tradition, then my own personal traditions in the Jewish sphere have nothing to do with my sexuality. I've tried going to LGBT-specific synagogues, but they are mostly Reform or Reconstructionist, and as I grew up mostly Conservative, the services don't resonate with me – the tunes are unfamiliar and the order of events doesn't always match what I expect to find at synagogue. Going to pray doesn't really speak to me at the best of times – I find writing in my journal or going on a long walk to be far more meaningful spiritual practices than sitting in an uncomfortable chair reciting words in a language I don't speak (Hebrew) while counting hats a la Judy Blume's Margaret (of Are You There God?) – but when I do get the urge to revisit the familiar, I want it to be… familiar. I've attended really lovely queer seders, queer Purim parties, and queer Jewish weddings, and I don't dislike any of them. But it's not what I feel I need, when I think of my religion. My Judaism is just sort of a part of me, whether I try to explicitly "queer it" or not. It's being queered simply by virtue of me practicing it… right?
Because I am queer. And I am Jewish. So no matter what I do, I'm a queer Jew. And I'm okay with that.
ROSE: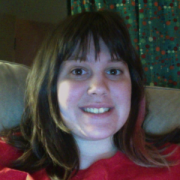 I'm not a religious person – I've been an agnostic since I was first old enough to have my own opinions – but I do have a life where I often have to interact with religion. The reason for this is: I am a pastor's kid.
The stereotype of "PKs" is that we fall to two extremes: perfect saints or rebellious sinners. Either we're fanatically devout role models for the rest of the congregation, or we're hellions partying into oblivion and rejecting everything our parents taught us. I'm neither, though, and a lot of that is because the pastor in my family, my stepdad, is an open-minded, liberal Presbyterian who has always been completely accepting of both my lack of religion and my sexuality. He and my mom were among the first people to teach me that homophobia was wrong, back when everyone else in my conservative hometown was trying to convince me otherwise, and they were both accepting when I eventually came out as bisexual. They also defended my right to my own religious convictions when my bio dad wanted to force me to get confirmed.
"I'm not the sort of non-believer who has a condescending, negative view of religion; if anything, growing up in the church has taught me that religion has as much potential for creating good as evil."
Regardless, I have a feeling some of our more conservative congregations over the years might have slid me into the "sinner" category if they'd known the truth about me. My parents never encouraged me to hide my sexuality from the church, and my stepdad would do whatever he could within his power to preach tolerance and encourage pro-LGBT attitudes within his churches. Certainly, my parents weren't shy about the fact that they were pro-gay feminists who voted Democratic. Yet, personally, I often felt like the people there wouldn't have accepted me if they'd had to face my bisexuality head-on, and frustrated over the difference a hypothetical boyfriend vs. a girlfriend's appearance at church would make. My stepdad did everything he could, but in some of these extremely white, rural, heavily-Republican congregations… you can't build Rome in a day, and you can't wipe out deep-seated prejudice with one sermon.
It is refreshing, at least, that my lack of religious belief, as the daughter of a cleric, would ultimately have been more scandalous than the fact that I date other women. One's religious beliefs or lack thereof, at least when compared to sexuality, truly are a choice – and so intensely personal that I rarely feel the need to share them even when I'm at church. I'm not the sort of non-believer who has a condescending, negative view of religion; if anything, growing up in the church has taught me that religion has as much potential for creating good as evil. Unless specifically pressed, I see no reason to flaunt the fact that I'm an agnostic. I agree with many of the philosophical principles of Christianity and Jesus's teachings, and if we can find common ground there, I fail to see why it's so important that we disagree on theology. What the different religions have in common is where they have the most potential for greatness, after all.
Pages: 1 2 3See entire article on one page