feature image via Shutterstock
Welcome to Be The Change, a series on grassroots activism, community organizing, and the fundamentals of fighting for justice. Primarily instructional and sometimes theoretical, this series creates space to share tips, learn skills, and discuss "walking the walk" as intersectional queer feminists.
---
"Love is love." "Love wins." LGBT folks love to love love and we have good reason to. It's an act of resistance to love in the face of hate and discrimination. It's a show of courage to demand that we are loveable when we are told by the media, our government, and often from our families that we're worthless.
Our communities have always had love. We've taken care of each other when no one else would. We've loved each other fiercely throughout human history, during the darkest times. We continue to find each other in dark times. We've always had love. Our love has saved us and it will continue to save us. We know love deeply, innately. Love is vital to our survival. Love for ourselves and each other is what keeps us alive (those of us who are still alive) over and over again.
However, love is not the answer to winning an intersectional movement for justice. It can't be. At least, not love alone.
We know love. We've had love. What we haven't always had is power. Power and love go together like peanut butter and jelly—we need both to fight for justice, for ourselves and for others. Especially when exploring how to support other resistance movements, other people who are marginalized in ways different than us, we need to approach our activism with love and with power. We need to use our institutional privilege to make meaningful change, when we can. We need to move beyond emotion and self-expression to action and praxis and doing. To taking risks. To getting uncomfortable. Love is nice, but it doesn't win social justice by itself.
Rev. Dr. Martin Luther King, Jr is known for advising his followers to "always fight with love." In his famous 1967 speech, Where Do We Go From Here?, MLK. also said:
And one of the great problems of history is that the concepts of love and power have usually been contrasted as opposites, polar opposites, so that love is identified with a resignation of power, and power with a denial of love. It was this misinterpretation that caused the philosopher Nietzsche, who was a philosopher of the will to power, to reject the Christian concept of love. It was this same misinterpretation which induced Christian theologians to reject Nietzsche's philosophy of the will to power in the name of the Christian idea of love. Now, we got to get this thing right.

What is needed is a realization that power without love is reckless and abusive, and that love without power is sentimental and anemic. Power at its best is love implementing the demands of justice, and justice at its best is love correcting everything that stands against love. And this is what we must see as we move on.
Have you ever been told by someone who believes you are a sinner, that you are immoral, that the mark of evil writhes through your body and mind, that you—who you are—is wrong… have you ever been told by someone who thinks this of you, that they love you? That they will pray for your soul? That they "hate the sin, but love the sinner?"
Love alone is lip service (even when it's well-intentioned and not openly hateful). It isn't allyship. It isn't justice. It isn't going to bring radical change. We need to do more than just love each other.
Yes, I'm talking about the movements we build for our own communities, that we can't lean on love and not also bring real action. Perhaps more importantly, I'm also talking about how we hold ourselves accountable to stand in solidarity with others whose struggle is not our own, but whose lives are certainly our responsibility to care about.
For example, I see so many cis people right now, both straight and queer, responding to the increased visibility of trans people by saying things like, "I have no problem with transgender people. I accept them," or even, "I care about trans people and issues. I want them to be treated with dignity." Saying these things is good. It's a step above when trans people had no allies, when no one in the mainstream was talking about the disparities trans people face, when trans people were essentially invisible.
However, processing our own cis feelings about trans people and even publicly expressing love for trans people is not enough to win equal protections under the law for trans people, to turn the tide on the epidemic of violent assault and murder Black trans women face, to amplifying the voices of trans people who have been struggling with limited resources to care for themselves and their communities.
I remember fighting for marriage equality in New York in 2011, before DOMA was gutted and overturned. At the same time, there was a bill in our state legislature to extend protection from discrimination in employment, housing, and public accommodations to trans and gender non-conforming people. GENDA was the result of a sexual-orientation-only non-discrim bill that passed in 2002, a bill that, despite ardent lobbying from trans women like Sylvia Rivera, failed to include gender identity and expression.
In 2011, while we were still working to pass GENDA, marriage equality was passed in NYS, after a super intense organizing campaign across the state (which I was part of). Queer and trans activists came together to win marriage. I remember then, having this gutted feeling about passing marriage before GENDA. GENDA actually polled better than marriage across all demographics—most New Yorkers agreed that discrimination was unfair and bad—few were compelled to act on it as compared to marriage. Marriage became a political playing chip and ultimately crossed the finish line with strong support from the Governor. "Love wins." "Love is love." It's 2017 and we still can't get traction on GENDA.
Even among trans supporters for GENDA, there were divisions between white trans women and Black trans women and TWOC. GENDA is one piece of the picture, but Black trans women argued it wouldn't save them from violence in the streets or at the hands of lovers. It wouldn't solve issues of lack of access to employment, food, housing for those who didn't already have those resources. They argued that strengthening the hate crimes law would not address the fact that there are racial disparities in how hate crimes are reported and investigated and that people of color don't trust the police to help them.
We have to listen deeply. We have to be wary of platitudes about love that becomes thinly veiled "All Lives Matter" messages. We have to reflect on our power and redirect it with love to live into intersectional social justice.
To fight with love and power, we must challenge ourselves to do more than hold signs and post statuses and share articles. We should continue doing those things, but we must do more. We must get uncomfortable, give up some of our comfort to share and build power.
We must start by using our power for good, but not by wielding "power without love," without listening to and standing behind and beside in solidarity. We can use our power to open doors for others, without speaking for them or without them, without taking credit when we are able to use our access to power to help others. We don't abuse our power by assuming we know what those we stand in solidarity with need or want. We use it to respond to the needs identified by those affected and marginalized.
We can give money directly to trans people. We can remember our power when making hiring decisions, when making leadership decisions, when we have a seat at a table and others don't, when we have the opportunity to give someone else a platform offered to us first. We need to listen before we act and act in ways that put ourselves on the line. This is how I believe we will fight to win. This is what intersectional activism has to look like to be effective.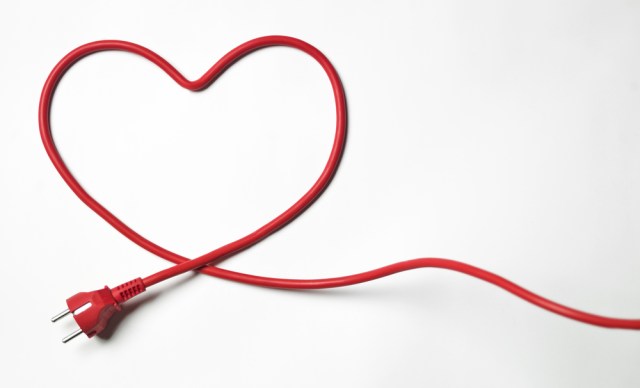 Now, me, I know that I can't fight every single issue in the whole wide world. I can't give equal time to every single marginalized group. It would be unfair to say that I have. But I also can't claim any stake or demand recognition just for supporting a cause or a group of people if I haven't really done anything for them other than share an article here and attend a rally there.
I'm not advocating that we try to be all things to all people and issues. That's not possible. There's a finite number of hours in the day. I think, though, that we do have a responsibility to sit with our power and to look deeply at the ways in which we have harmed people. We have a responsibility to sit with our love and see where it may be patronizing and elitist and dehumanizing. And then we have the ability to make meaningful connections with the people, groups, and issues that we care most deeply about—where our love is most strong—and bring both love and power to the work that is necessary.
Speaking of, I (obviously — see quote and video above) didn't come up with this concept. There are many who have analyzed MLK's words and a good number of white male organizers and crunchy self-help gurus who have cashed in on the concepts of "love and power" that came out of an address to Black clergy leaders. I'm sharing, with you, a theory of change-making that I hope will be helpful to your activist practice and I invite you to share your own thoughts.
Let's let love win, but not let love be our only strategy.