With winter on the horizon and four inches of snow already under our belts here in Brooklyn, I'm hunkering down in my apartment with a stack of Harry Potter books and a list of Christmas crafts that I'm ready to share. This series may not be Magical Drafts and Potions by Arsenius Jigger, but it's the closest things we muggles can get. All you need is a stove, a few fancy ingredients, and some time to whip of an apothecary full of gifts.
---
Amortensia Cocktail Bitters
For our first recipe, we're sticking with a good old-fashioned… well, Old Fashioned. Bitters are a quintessential ingredient to an Old Fashioned and you are perfectly poised to whip up your own homemade version. Just be ready for your bitters recipient to develop a full-on crush on your culinary skills.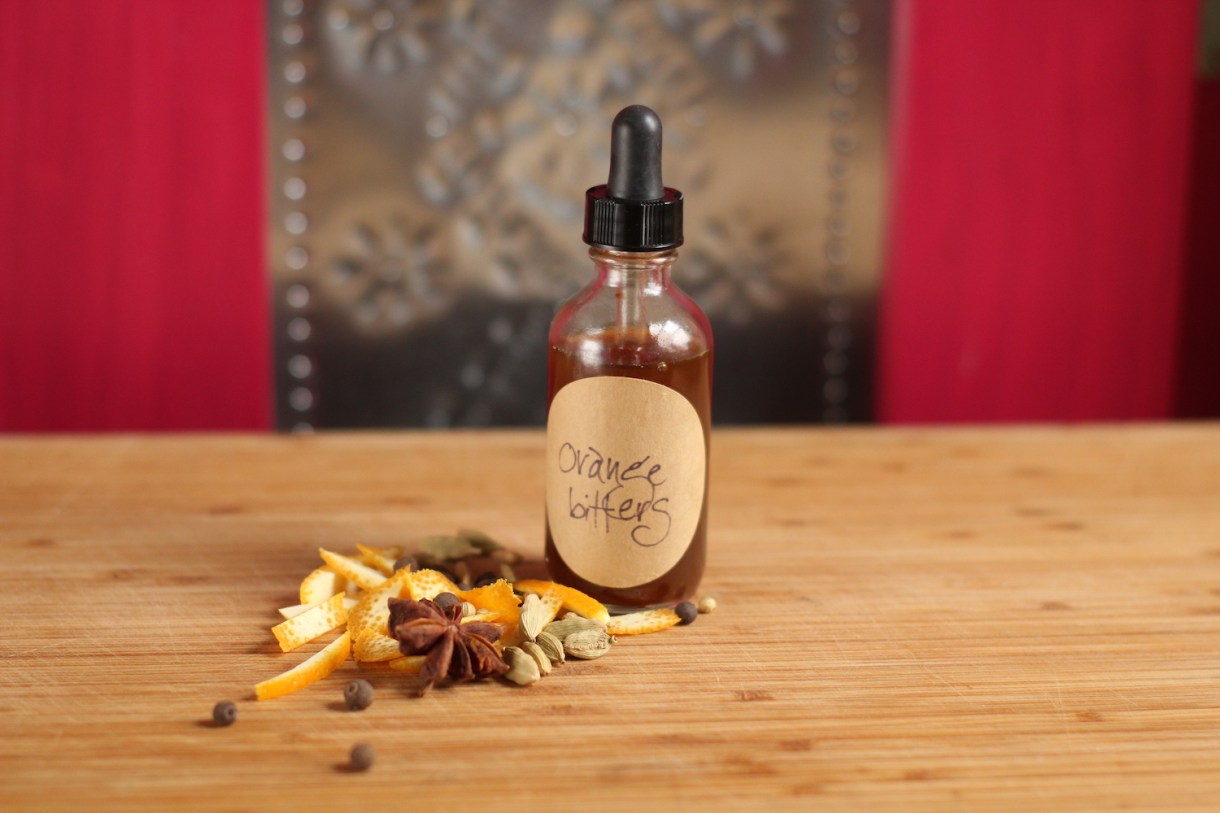 For this recipe, you should be able to pick up almost the ingredients at a regular grocery store and a liquor store. Gentian is a little tougher if you don't have an herb store close by, but you can pick some up at Mountain Rose Herbs or Amazon.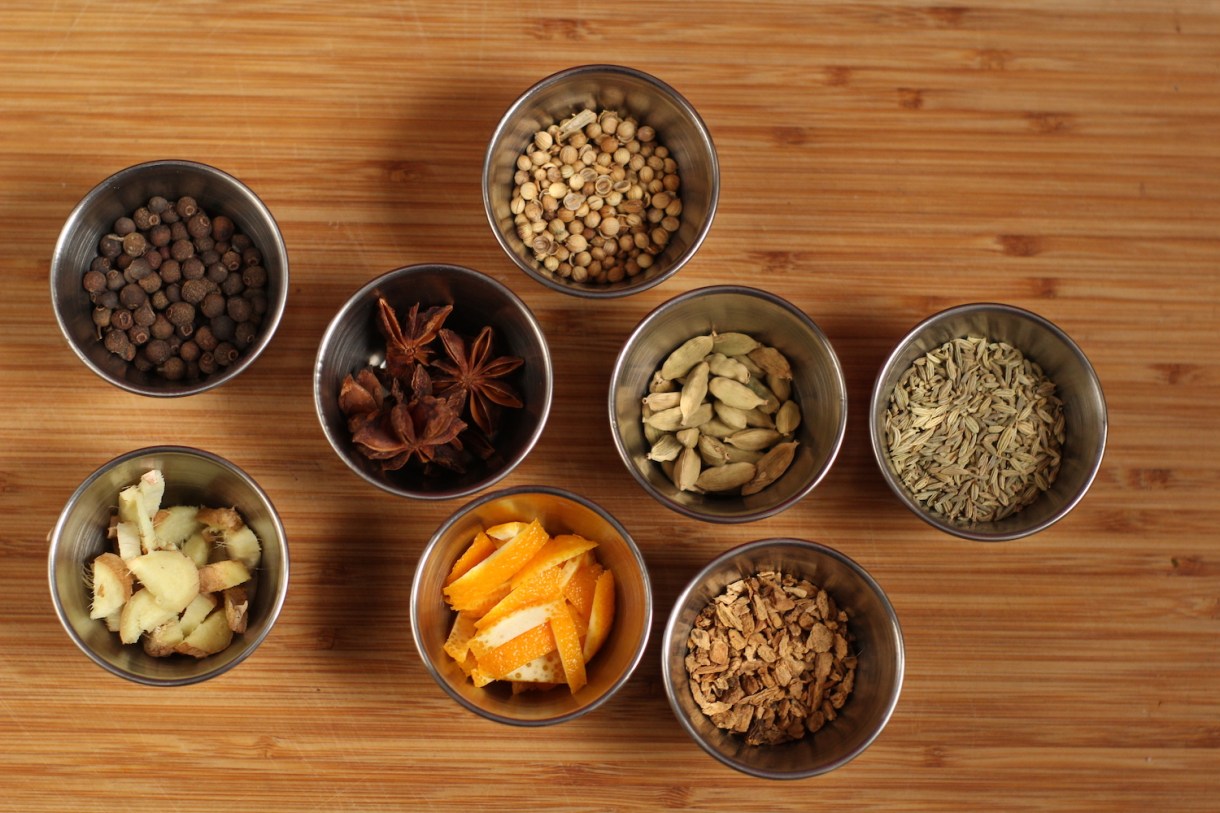 Ingredients:
1 Orange
3 g Gentian root
3 g Green cardamom pods
3 g Coriander
1 g Allspice
1g Fennel
1g Star anise
1 g Ginger, chopped fresh or dry
155 g ≥ 100 proof Liquor
31 g Water – you'll need this another day so don't both measuring it now
19 g Sugar – you'll need this on the same day as the water
Materials:
Kitchen scale
Wide-mouthed jar with a tight-fitting lid
Mesh strainer, cheesecloth, or nut milk bag
Saucepan
Jar or bottle for storing
Instructions:
1. Zest the orange with a knife. Don't worry too much about getting all the white pith off the back; it's bitter, but we're making bitters so we're all good.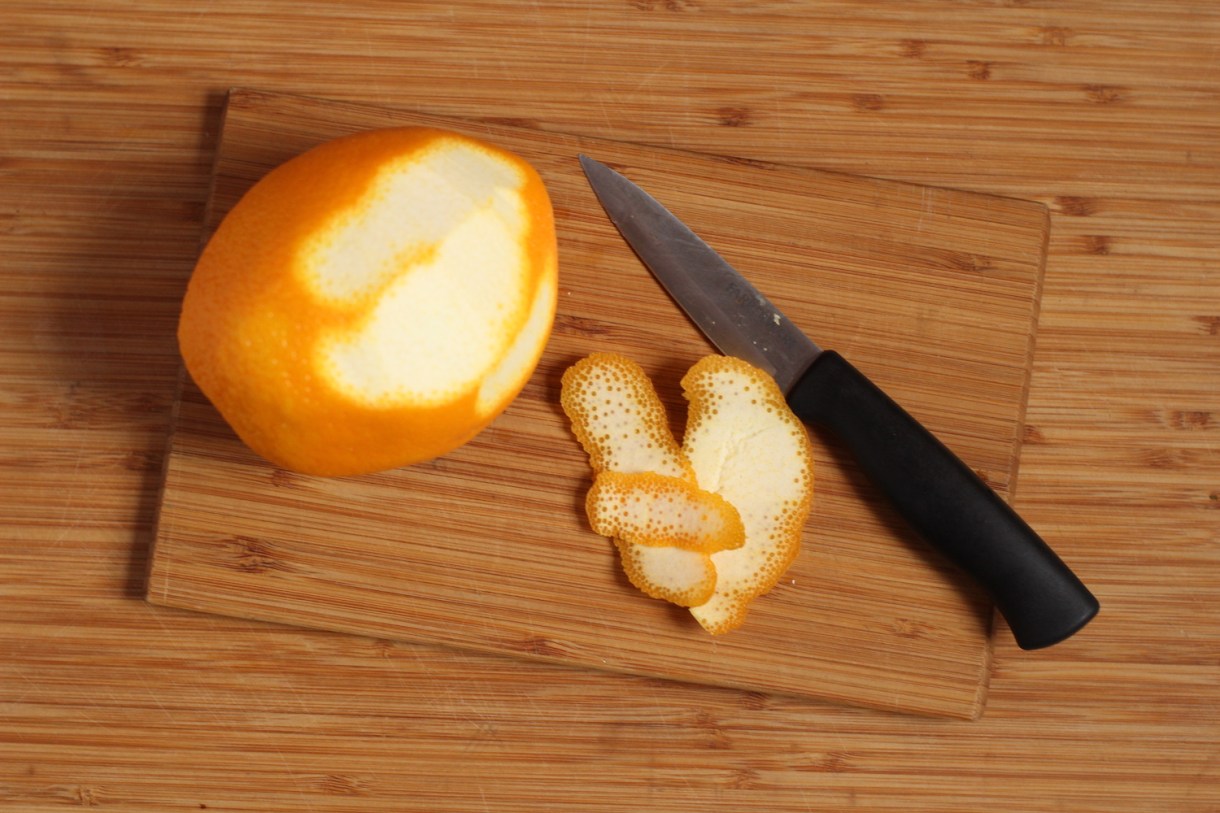 2. Add the orange peel, aromatics, and liquor to the wide-mouthed jar.
3. Seal the jar, label it with the ingredients and today's date, and store it in a warm, dark place.
4. For the next two weeks, shake the jar every day. You can check in on how the infusing is going by smelling the jar, by putting a few drops between your palms and rubbing, or by putting a few drops in still or sparkling water.
5. Strain out the solids and store the infused liquor in a clean jar.
6. Pour the water in a saucepan and add the solids. Bring the water to a boil, then remove from the heat.
7. When the water cools, strain out the solids. This time, you can throw them away.
8. Add the infused water and sugar to the infused liquor.
9. Shake the jar every day for four days.
10. For the next three days, let the jar sit so that any sediment settles to the bottom.
11. Pour the bitters into small jars or bottles, being careful not to disturb the sediment on the bottom. Label the bottles and give them as gifts alone or with other cocktail ingredients, drinking glasses, or a recipe for an old fashioned.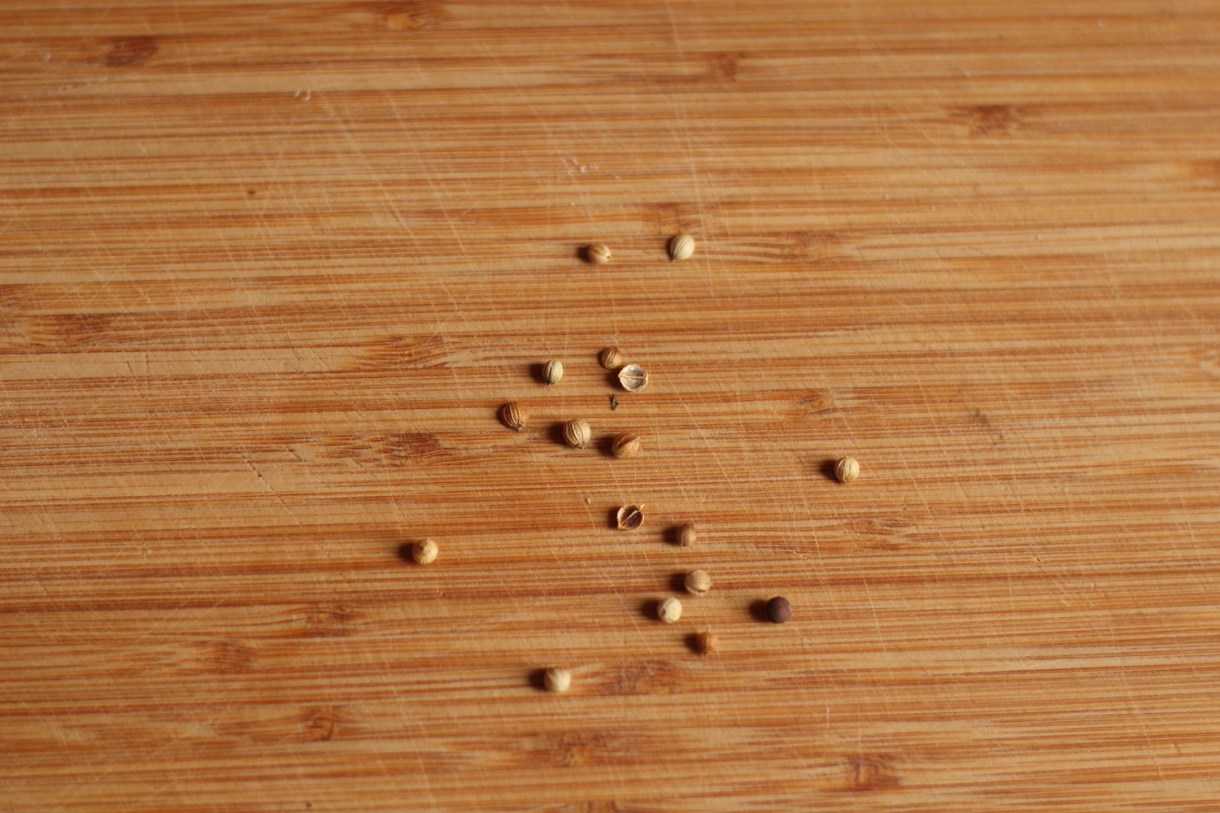 ---
Draught of Peace Motherwort Tincture
Between the U.S.'s long run as world champion of oppression, catastrophic climate change, the Trump presidency, and the bad news of the day, we've all got a reason or twelve to be high-strung. And while motherwort might not be the solution to all our troubles, it just might help us find one.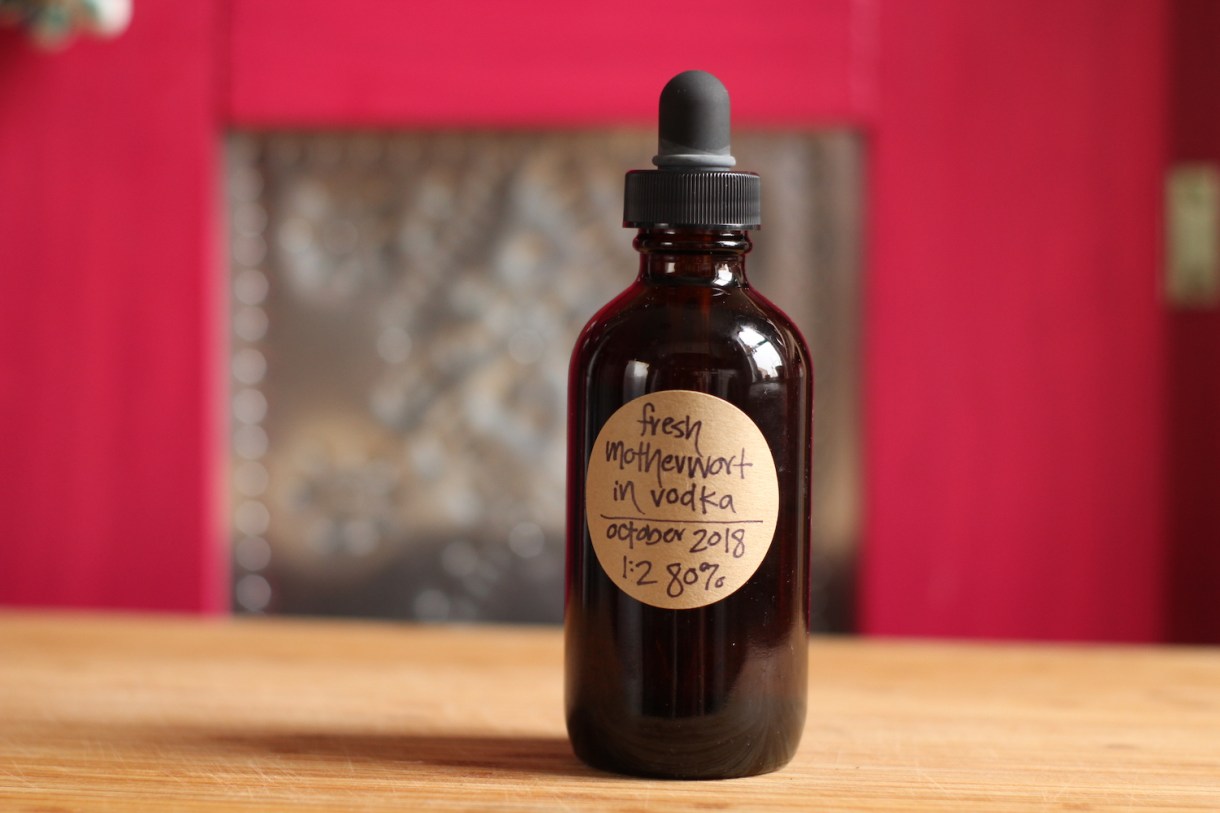 The best way that I can describe taking motherwort is that it makes me feel like I'm sitting on a cloud. Not a cloud that makes me high or a cloud that hides all my problems, though. A cloud that snuggles me while letting me calmly survey the things that have been bothering me and see how they fit into my life. In one of my favorite articles to grace the internet, the author describes the feeling as "subdued euphoria." Motherwort is what I imagine a hug from mother nature is like.
This summer, I grew motherwort in my garden to make a gallon of tincture for my increasingly-anxious family and friends. With holidays just around the corner, you don't quite have time to grow it from seed, but you can pick up a bag of dried motherwort from an herb store, Mountain Rose Herbs, Bulk Apothecary, or Amazon and have emergency bottles ready to deploy as gifts or in just a few weeks.
Tinctures are medicines made by extracting the medicinal constituents of plants in a liquid. Tinctures are particularly beneficial in the winter because they preserve plants' medicinal properties long after the growing season is over. While a motherwort tea is too bitter to drink, a dropperful can be taken under the tongue with minimal lingering grossness.
Ingredients:
Motherwort (fresh or dried)
Grain alcohol (120 to 160 proof, check step 1 to see what you need) or apple cider vinegar
Materials:
Wide-mouthed jar with tight-sealing lid
Mesh strainer, nut milk bag, or cheesecloth
Permanent marker
Storage jar or bottle
Optional:
Kitchen scale
Liquid measuring cup
Instructions:
1. Decide on your method and recipe. There are two general ways to determine a tincture recipe: the simpler's or folkloric method and the weight to volume method.
Simpler's method
The simpler's method is exactly how it sounds: simple! Put your herbs in a jar, leaving about an inch at the top, then fill the jar with menstruum. The simpler's method requires no special tools or math and is generally safe to use with gentle herbs. On the other hand, if you're using herbs that have specific dosages or want to create a tincture that can be duplicated, the simpler' method isn't gonna cut it.
Weight to volume method
The weight to volume method initially sounds a little finicky, but is easy to master. I like using the weight to volume method because it lets people know exactly what they're getting and can be remade year after year. It takes into account the ratio of marc (what we call the plant matter in tinctures) to menstruum (what we call the liquid) and the strength of the menstruum. You'll see it written as a ratio and a percentage.
Let's decode our recipes:
Fresh motherwort in alcohol
1:2 80%
This means that for ever ounce or gram of motherwort, there are two ounces or mL of alcohol. The alcohol is 80% ethanol and 20% water.
Fresh motherwort in vinegar
1:4 60%
This means that for ever ounce or gram of motherwort, there are four ounces or mL of alcohol. The alcohol is 60% ethanol and 40% water.
Dried motherwort in alcohol
1:2 100%
This means that for ever ounce or gram of motherwort, there are two ounces or mL of vinegar.
Dried motherwort in vinegar
1:4 100%
This means that for ever ounce or gram of motherwort, there are four ounces or mL of vinegar.
If you're into the nerdy details about why we use different ratios of marc and menstruum and different strengths of alcohol, you can hop on over to my blog.
2. Prepare your marc.
If you're using fresh motherwort, now is the time to chop those babies up as small as possible so that as much plant as possible is exposed to the menstruum.
If you're using the simpler's method, pack your jar full of motherwort, leaving about an inch at the top.
If you're using the weight to ratio method, weigh out your motherwort and add it to the jar.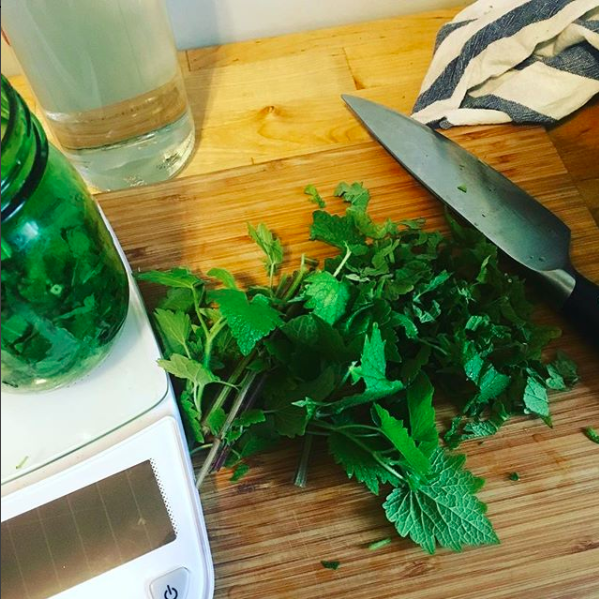 3. Prepare your menstruum.
If you're using vinegar, warm it up in the saucepan. You want it to feel warm to the touch, but not to boil and kill off the probiotics.
If you're using the simpler's method, pour the menstruum into the jar, covering the marc by about an inch.
If you're using the weight to ratio method, measure the menstruum in the volume measuring cup and pour it into the jar.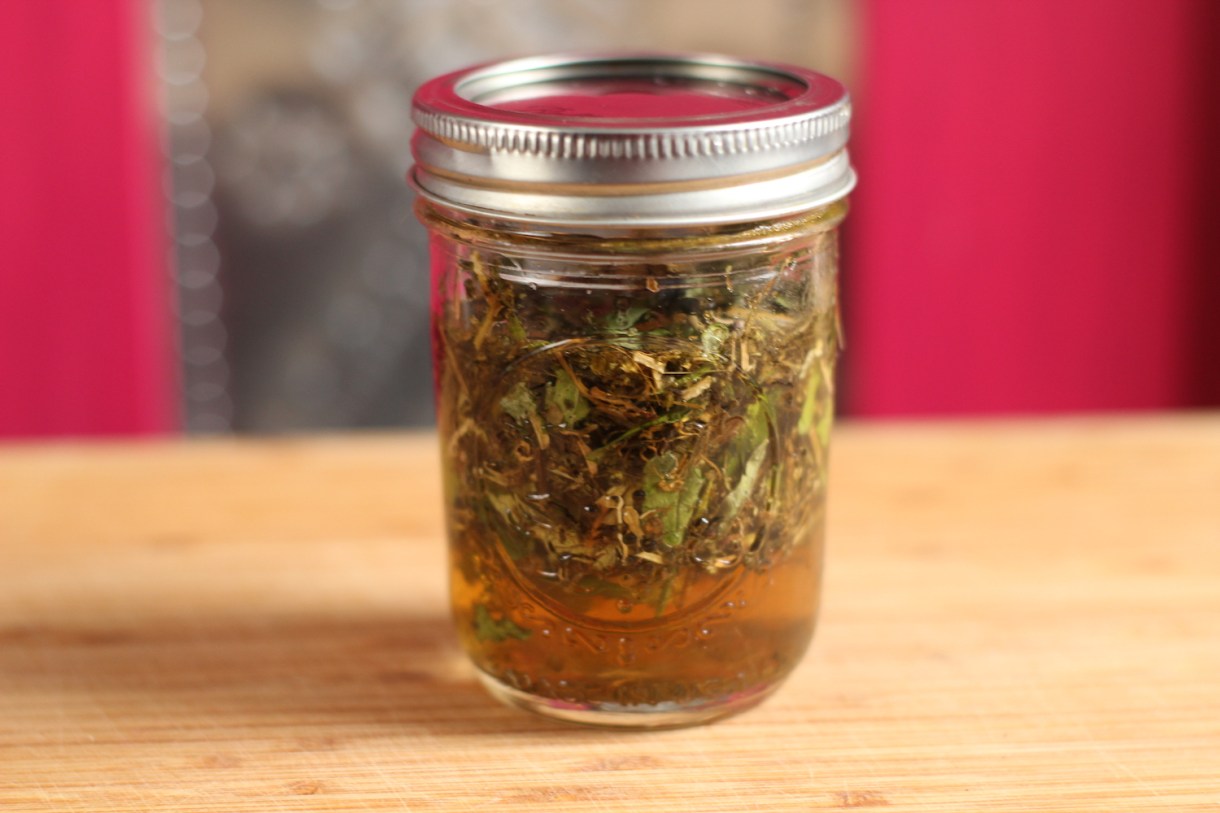 4. Label your tincture. You might think that you'll remember but trust me, a prolific maker of tinctures and oils and other potions, you won't. Write today's date, the marc, the menstruum, and the ratio and percentage if you used the weight to volume method.
5. Over the next 3-4 weeks, store your menstruum in a shady but warm place. Once a day, give it a good shake to mix everything up and take a second to think about how much you love the person you're making it for.
6. After about a month, use a fine mesh strainer, a nut milk bag, or cheesecloth to strain out the used plant material. Make sure to push with a push or squeeze to get every last bit of the liquid out of the plants.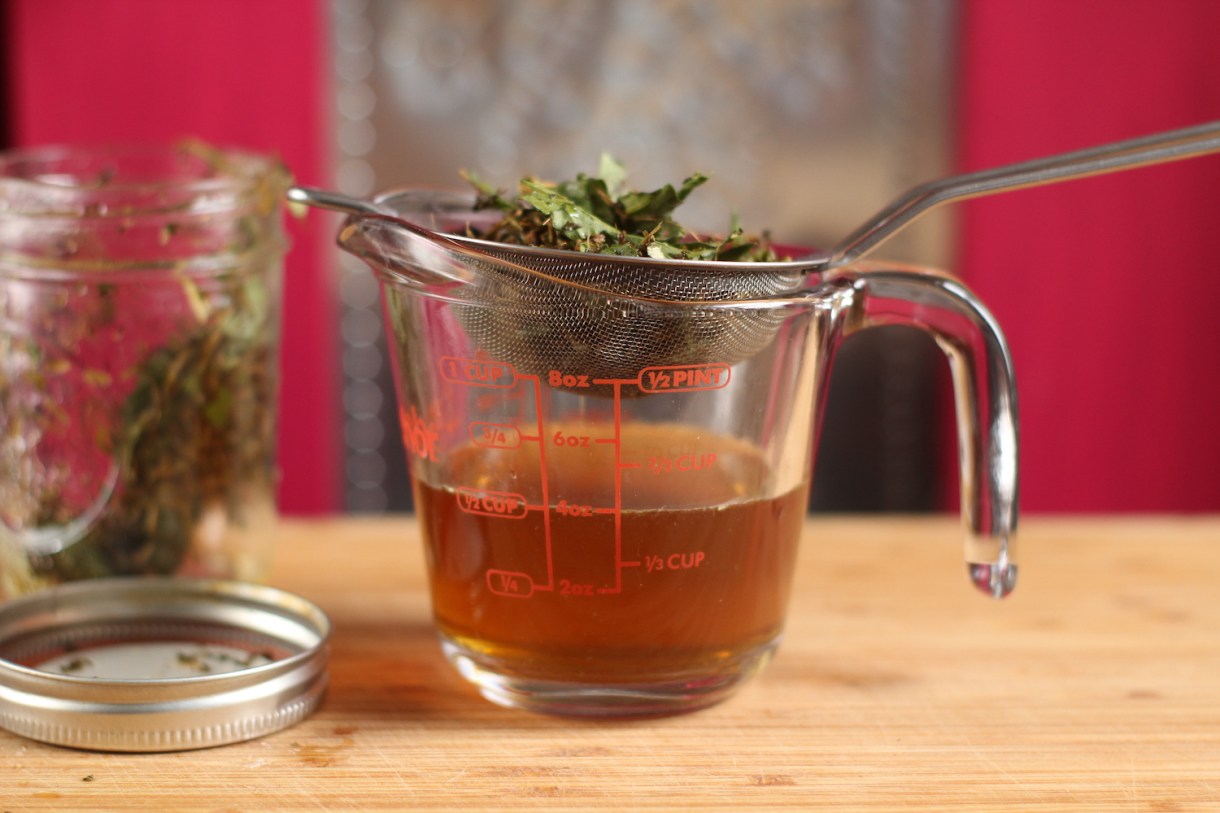 7. Pour your finished tincture into a jar or bottle and label it with the date, ingredients, and ratio and percentage if you used the weight to volume method. Alcohol-based tinctures will last for 5 years and vinegar-based tinctures will last for 1-2 years.
Uses
– A dropper-full under the tongue can ease worry. Try it for insomnia that is accompanied by racing or intrusive thoughts, an immediate feeling of stress or anxiety, or an upset stomach caused by nerves.
– Motherwort is traditionally used to promote a sense of calm and openness. Women have often used it during times of transition.
– This bitter herb is an emmenagogue, which means that it can stimulate blood flow in the pelvic region. For people who menstruate, this may bring on an early or intense period.
Warnings
A few words of caution: people who are pregnant, taking benzodiazepines, or have low blood pressure should check with a doctor before consuming motherwort.
---
Pepperup Potion Elderberry Syrup
Now that you've met the worst-tasting herbal medicine, it's time to get to know one of the best.
Unlike most herbal remedies, elderberries have actually received some attention in mainstream medical research and the results have been pretty great. Taken preventatively or as a treatment, elderberry syrup handles colds and flus like a champ.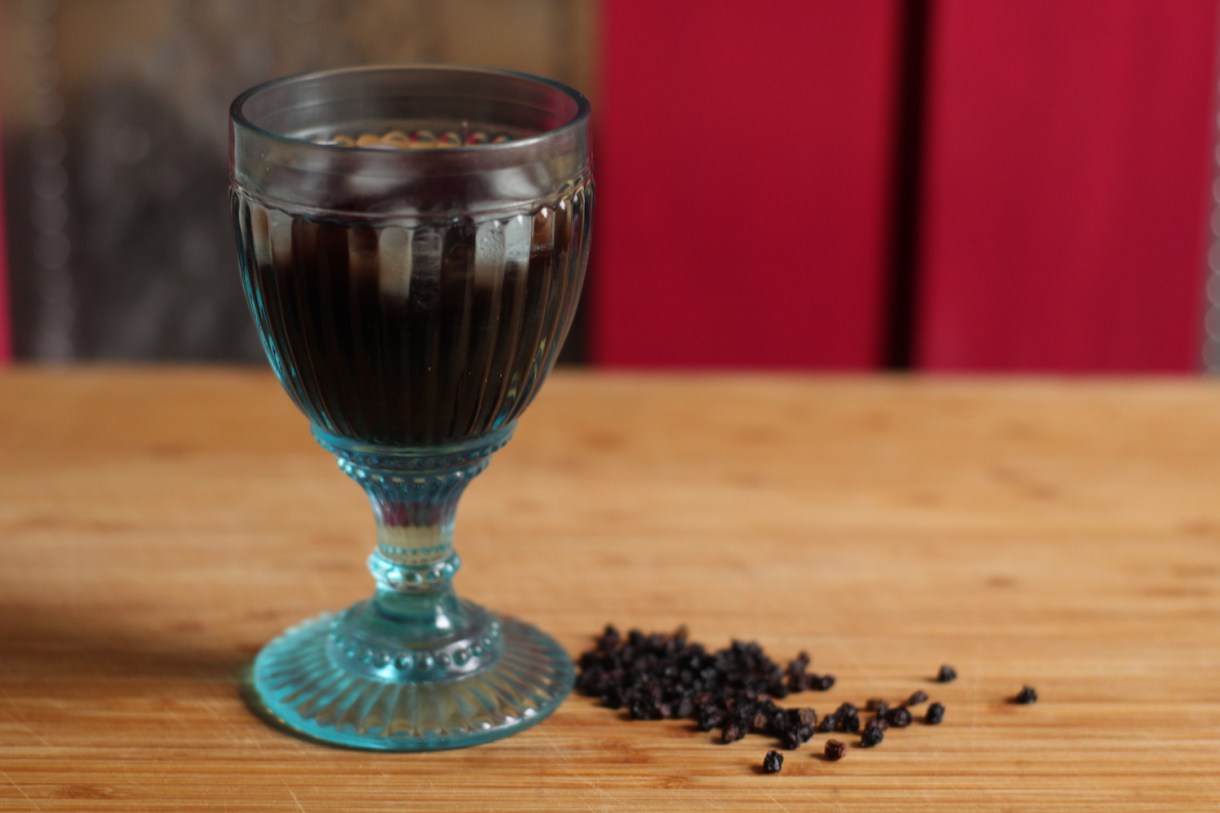 Elderberry is good for more than just the winter sniffles; it's downright delicious. You can add a squirt to seltzer, use it to sweeten your tea, or even flavor a wintery cocktail with it.
When buying dried elderberries, look for the species Sambucus nigra (black elderberries). It can be hard to find reasonable-priced elderberries when flu season hits, but I've had some luck at Frontier Co-Op and Amazon.
Ingredients:
50 g Dried elderberries (Sambucus nigra)
2 cups of water (if you live at a high altitude, use 3-4 cups of water)
200 g sugar or honey
2.5 tablespoons ginger, chopped fresh or dried
1 teaspoon cinnamon
½ teaspoon cloves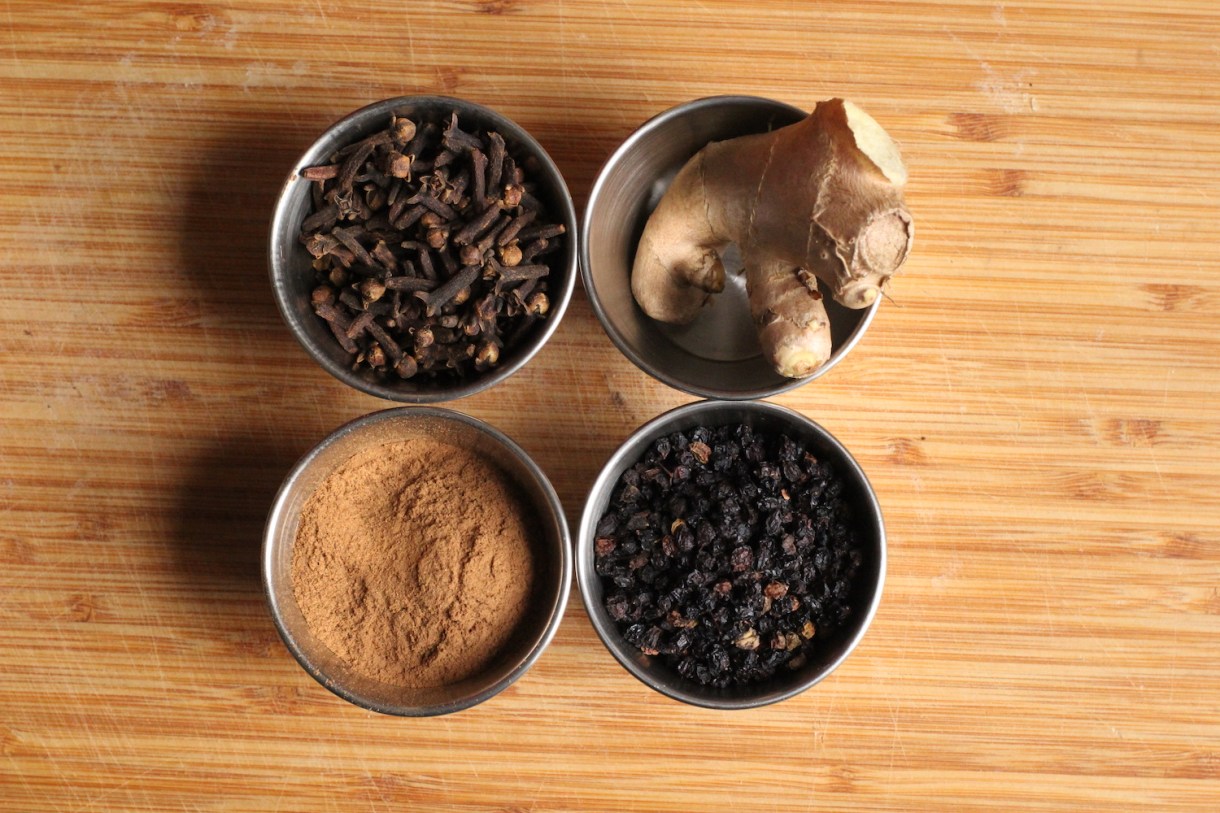 Materials:
Saucepan
Mesh strainer or nut milk bag
Storage jar or bottle
Instructions:
1. Add the water and elderberries to a pan and let the berries soak for an hour
2. Place the pan on the stove, add the ginger, cinnamon, and cloves, and bring the pan to a boil. Don't cover the pan, though; elderberry seeds have a poison that is eliminated by cooking. This is one of the reasons we make elderberries into a syrup instead of a tincture or a tea.
3. Boil the liquid until it has been reduced by about half. This should take about an hour. Again, don't cover the pan.
4. Strain off the solids and measure your liquid. You should have a cup. If you have less, add water until you've got a whole cup. If you have less, keep cooking until you reach one cup.
5. Add the sugar or honey to the liquid and return the pan to the stove. Cook for 10-30 minutes until the mixture is thick.
6. Allow the syrup to cool and bottle it. It will last up to a month when stored in a refrigerator.