The penultimate episode of Batwoman's truncated first season, "A Secret Kept From All The Rest," is everything wondrous about the series, and also just a really excellent episode of comic book TV. Action? Check! Batwoman's hand-to-hand combat scenes keep getting better; they remind me so much of Buffy in the best way. (Maybe because, to this day, there aren't many shows where one woman just walks into battle and takes out a swarm of enemies on her own.) Villains? Check! Hush assumes the moniker, and is creepy as hell, but of course, Alice still rules the baddies of Gotham. Rachel Skarsten has been an absolute marvel this season. Character development and complicated relationships? Yes and gay gay gay.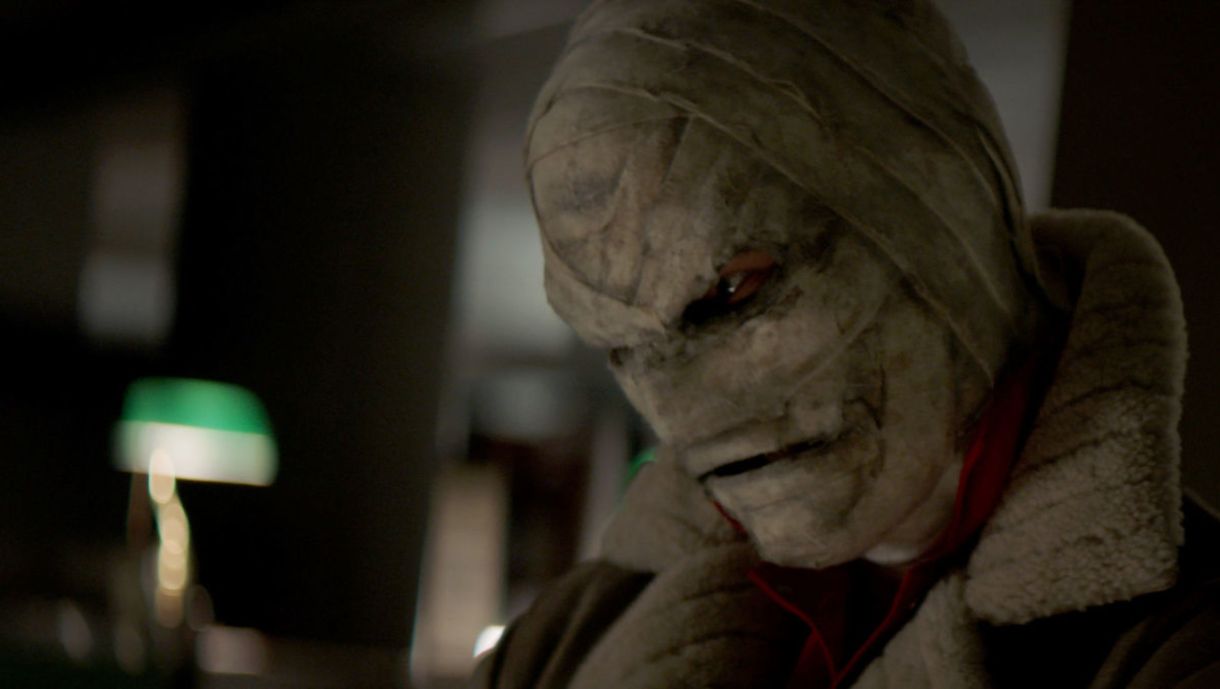 Season one has been building the mystery of Lucius Fox's journal, and now everyone knows why: It contains the secret to killing Batwoman. What's less clear is why Alice needs to know how to destroy the Bat-suit when she's constantly in the presence of a very stab-ably human Kate Kane with her ever-present butterfly knife in her pocket. Maybe Alice wants to kill Batwoman publicly, to destroy Gotham's hope? Whatever the reason, she's holding Tommy's new face hostage until he can find someone to break Lucius' journal cipher. He goes rampaging through the city's academic institutions, telling people to hush and then shooting them for cooperating, kidnapping code-breakers, and delivering them to Alice who zaps them to death with an electroshock machine if they can't produce results in 90 minutes. After murdering professors and NSA experts, Alice goes after Parker Mason, the teenage lesbian hacker who posed as Terrier earlier this season.
Kate thwarts that particular kidnapping, which results in Parker returning to the Batcave to hang out, much to Mary's shock and chagrin. While Kate's trying to thwart Alice's latest schemes, she's also dealing with some world class dyke drama. Her one ex has developed feelings for her other ex while they've been working a case alongside her super heroic alter-ego, and a whole different ex is responsible for Lucius' journal going missing in the first place. Kate confronts Julia about her shifty behavior and Julia's like, "Oh, I guess because the last girl you slept with can't be trusted, all the girls you've slept with can't be trusted!" Which is a very manipulative thing to say! Especially when someone has trust issues due to their sister being kidnapped, tortured, and turned into the kind of psychopath who steals people's faces and fries their brains!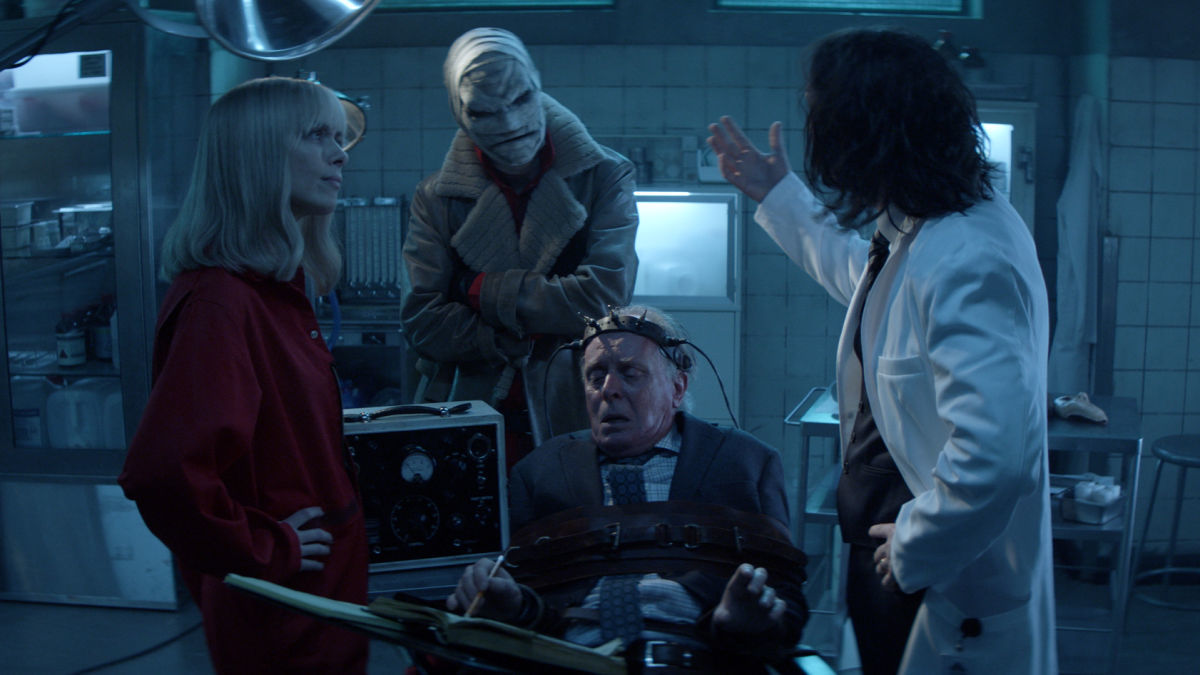 Kate does confront Reagan, though. Reagan says she's sorry about the thievery, but she didn't have sex with Kate only to steal her stuff. It's just that her relationship with her sister is complicated because her sister might be a little bit unhinged. Kate gets it, to be honest, but her feelings are still hurt.
Alice finally decides to go to the source DNA and kidnap Luke. She gets a twofer because Luke is squabbling with Julia over her loyalty when Hush shows up to yank him. Alice starts baking Reagan's skull in front of Luke, and so Luke agrees to help translate his dad's journal. He realizes the cipher includes 26 entirely different languages and that the key is his social security number, which means he's the only one Lucius trusted with the information inside it. There's lots of gadget writing, but when Luke realizes it also reveals how to kill Batwoman, he says he and Julia will both die to protect the secret. She's not as immediately on-board as him, but she gets there.
However! Sophie goes looking for Julia at Kate's place for some reason, confesses she's worried about her and also that she's caught feelings for her, and, without knowing it, ropes Batwoman into helping. Parker and Mary watch the whole thing on CCTV from the Batcave. Mary unpacks the romantic connections and Parker yells, "NO, TELL HER YOU LOVE HER" at the screen. (Later, she says, "Fight a little harder," which breaks my heart a little bit.) The trio find some glasses in the Batcave that also will decode the journal, so Batwoman zooms to Arkham and offers to trade them in exchange for Luke and Julia's lives. Luke says the journal explains, in detail, how to kill her. She shrugs it off.
Sophie and Julia reunite at Crows headquarters and smooch right on the lips, while Kate feels very bummed out in the background. Julia excuses herself to confess to Kate that she was right, she's working for someone named Safiyah. Only, she didn't realize the journal Safiyah was after contained information about destroying Batwoman. So, whoops! Her bad! The name Safiyah doesn't mean anything to Kate, but it does mean something to Alice, who, you'll remember, is very scared of her. (And, if you're a comic book reader, you know why!)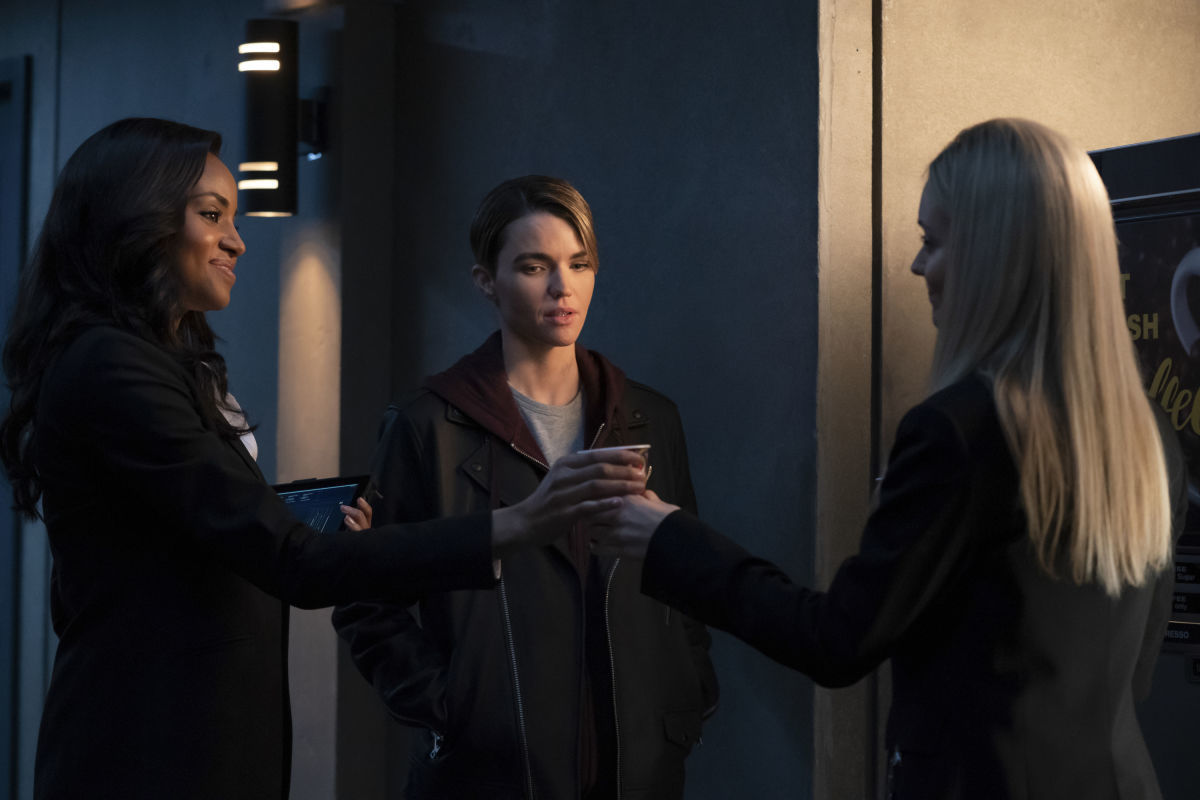 One Alice has Luke's glasses, she goes right ahead and just opens up all the cells in Arkham with the push of a single button, which seems like a little bit of a safety design flaw to me. She and Mouse bounce to the sewers where he shivers and complains about how good they had it in the asylum and she reads Lucius' journal until she finds the key to Batwoman's destruction. It's a green rock. Maybe you've heard of it. Kryptonite?
Honestly, the only thing that could have made this episode better was the promise of a Supergirl crossover in the future.