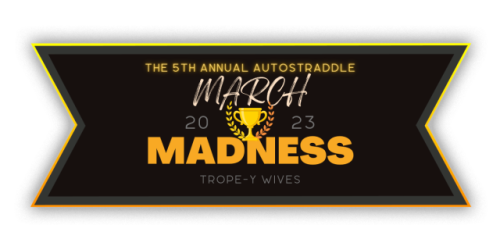 It's GAME DAAAAYYYYY!!!! Finally. I know that technically, there's been women's basketball being played during this lull between the Elite 8 and the start of the Final Four — the Women's NIT semi-finals and international leagues — but, for a basketball obsessed person like me, the last few days have felt like famine after an entire month of feast. Plus, the college basketball transfer portal is open and big names (including some from my beloved Wolfpack) are jumping in and there's been no women's basketball on to assuage my anxiety. But now, it's semifinal Friday: we're here, we're queer, and there's basketball to be played…and that's cause for celebration.
Tipping off first tonight is what some might dub the undercard — the less important bout that serve as a prelude to the main event — but for me, I'm expecting Virginia Tech vs. LSU to be the most competitive game of the night…maybe even of the entire Final Four. My heart, of course, with the Hokies. Because I'm an ACC girl, I've had a front row seat to the growth of the program and it's been a thrill to watch them get to this point. Plus, let's be honest here: I'll never cheer for a Kim Mulkey-led team for reasons, no matter how many players I like on her roster (i.e., Angel Reese AKA Bayou Barbie and Flau'jae Johnson). But if I take the emotion out of it, I'm truly split on who might win.
And then the battle that everyone's been waiting for: Iowa vs. South Carolina. The most explosive offensive power of Iowa Caitlin Clark vs. the defensive prowess of South Carolina. I wish I thought that this match-up would live up to the hype around it but I'm expecting the Gamecocks to win in a cakewalk. South Carolina came out a little slow against Maryland but I don't expect them to repeat that tonight: though Coach Dawn Staley assured reporters that her players are focused on winning a championship, I can't imagine that the team's not feeling some type of way about Aliyah Boston not repeating as Player of the Year and Staley passed over for AP Coach of the Year. I think they'll be playing with a little chip on their shoulder…and it'll put Iowa on their heels, early on…
Don't get me wrong: I fully expect Caitlin Clark to do Caitlin Clark things. I'd be shocked if she didn't put up 30 points tonight. She's an absolute bucket. But I don't know that Iowa's offense is potent enough to stymie South Carolina's defense, especially when Staley pairs Boston and Kamilla Cardoso in the frontcourt. My head and heart are united on this one: South Carolina all the way.
But, okay…that's not what we're here to talk about — though, c'mon, we've been doing this for five years now, at this point you should just expect it — we're here to set up our final vote in the 2023 Autostraddle March Madness competition.
In the end, two #1 seeds are left standing.
Ava and Sara had a phenomenal run in this tournament, one very few of us saw coming, but round after round, the Space Wives managed to pull through…even if it was by relatively narrow margins. I think #Avalance really benefitted from the Trope-y Wives format this year. Typically, they're locked into the Sci-Fi/Fantasy bracket and get eliminated early because there's more overlap in the fandoms. #Avalance put up a strong fight against the Forbidden Fruit region's #1 seed, Emily and Sue of Dickinson, but finally, their luck just ran out. But even with the win, #EmiSue fans should be concerned: much like the LSU Tigers, their offensive performance has taken a step back in subsequent rounds…they got fewer votes in the Final 4 than they did in the Elite 8, despite facing quality opponents in both. Dickinson fans are going to have to step up their game if they want to be declared our Trope-y Wives.
In the five years we've done this tournament, I've noticed one recurring habit: fandoms will start out strong but fade as the contest goes on, losing interested in advancing their fave to the final. When favorites go down in defeat, that's usually why…the fandom just runs out of gas. But that hasn't happened this year….and, in particular, when you look at the other half of the bracket — the semi-final match-up between Maya and Carina of Station 19 and Ava and Beatrice of Warrior Nun — the opposite actually happened. As the contest went on, both those fandoms grew more dedicated to showing up for their favorite couples. But in the end, the intensity of the #Marina fandom and, much like I anticipate South Carolina doing, the last year's champion will return to defend her crown.
Will we have a repeat champion or will Emily and Sue upset the reigning champion? Well, of course, that comes down to your votes. As usual, you've got 48 hours to cast your ballots in our championship round. Remember, this year, you can vote four times over the voting period (or to be more precise once, every 12 hours) so be sure to take advantage of that! We'll be back on Monday to crown one couple, the Trope-y Wives!
---
Forbidden Fruit: #1. Emily and Sue – Dickinson vs. Opposites Attract: #1. Maya and Carina – Station 19